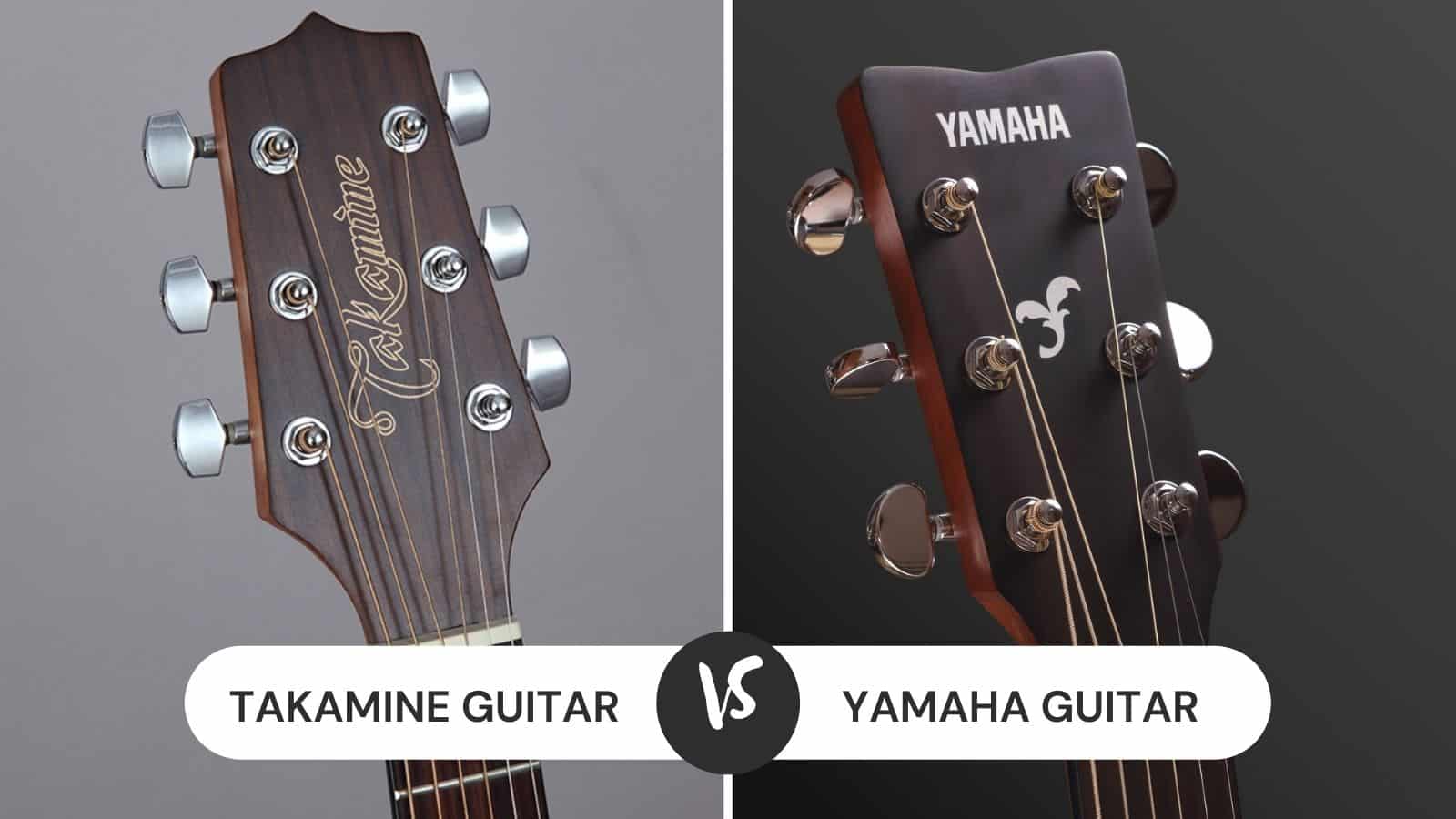 Choosing the right guitar is important for musicians, and Japanese guitars have a great reputation in the market.
Be it Yamaha or Takamine; both these guitar manufacturers offer high-quality guitars that promise top-notch efficiency and performance. These guitars can significantly enhance the music experience, but it can be challenging to choose one
Takamine vs Yamaha Guitar
The Comparison Chart
| | Takamine Guitars | Yamaha Guitars |
| --- | --- | --- |
| Manufacturing Location | Korea, China, Japan | Taiwan, Singapore, Japan |
| Categories | 13 categories | 5 categories |
| Warranty Period | 12 months | 12 months |
| Skill Level | Beginner and mid-range | Beginner, mid-range, expert |
| Application | Live performance and recorded sessions | Recorded sessions |
| Accessories | Not included | Included |
| Construction | walnut wood, mahogany wood, spruce wood, and cedarwood | but solid wood, spruce wood, tonewood, and mahogany wood |
| Starting Year | 1959 | 1942 |
Takamine Guitar
Takamine is a Japanese-based company that started operating back in 1959, and they have been manufacturing and distributing their guitars ever since.
Takamine is one of the most popular guitar brands out there and is preferred by music enthusiasts, popular guitarists, and beginner guitar students.
They have released multiple guitar ranges, but all of them are pretty flexible and versatile. In addition, they have an assortment of high-end or premium guitars as well.
The majority of Takamine guitars are known for their affordable price, high-performance design, and durable construction. The guitars are designed to cover a wide range of musical tones and styles.
In addition, the guitars create a compelling tone and have convenient playability without compromising on versatility-
Their guitars are available in various body shapes, so you can create different types of music tones. For instance, there are ukulele, bass guitar, classical guitar, and mini guitar variants available.
The guitars are known for premium quality, which helps create a distinctive sound. Takamine guitars have a stunning appearance as they use a three-piece back panel and solid-top construction, which also increases durability.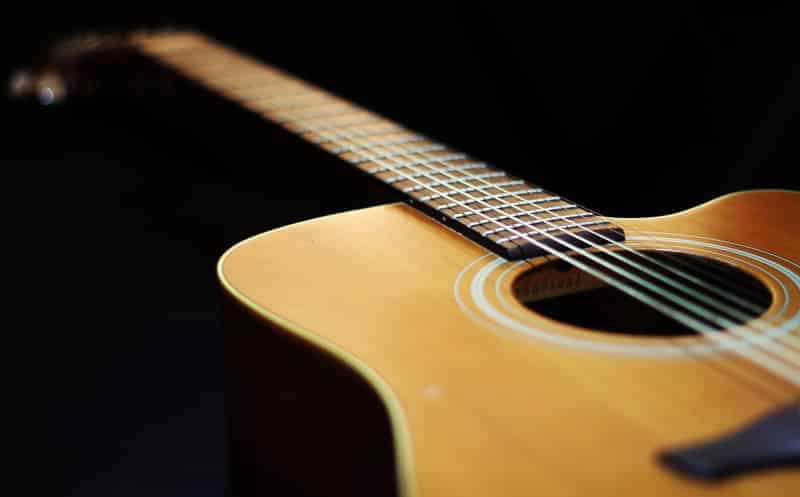 Takamine uses advanced electronics to improve the music quality and overall performance, but the appearance differs from the guitar model.
For instance, the 20 series is designed with the classic design and signature appearance, given the cedar top that helps create an in-depth and warm guitar sound.
Since Takamine guitars are available in a variety of sizes and shapes, you will be able to find something that complements your playing style while offering a comfortable experience.
Some of the guitar bodies include FCN, classical, FXC body, dreadnought, OM, NEX Jumbo, and New Yorker body. In addition, there are ukuleles and bass guitars in their product range.
All Takamine guitars are made from the finest and premium wood materials, such as walnut wood, mahogany wood, spruce wood, and cedarwood.
All these forms of wood are durable and offer a long-lasting experience. Takamine uses premium woods that create beautiful sounds.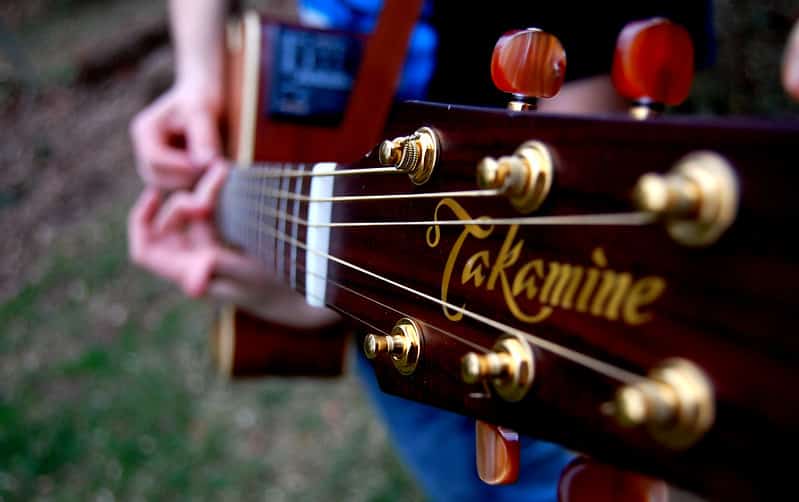 Takamine has gained popularity as an electrical or acoustic guitar manufacturer, and every category of the guitar offers a distinct tone.
In simpler words, even the most affordable guitars can be used for recording sessions and live stage performances. It can create warm sounds, bold tones, and detailed music.
Usually, their guitars are priced from $250 to over $900, depending on the guitar type and construction.
It doesn't matter which guitar you purchase from Takamine, you will be able to enjoy the top-notch performance and a variety of tones, shapes, feels, and weights.
The majority of Takamine guitars are manufactured in Korea or China, but some of them are manufactured in Japan as well. They have a promising range of guitars available for beginner musicians as well as intermediate guitarists.
In simpler words, big names like Jon Bon Jovi, Steve Wilson, Blake Shelton, and Simon Neil prefer Takamine guitars. The guitars are manufactured with a combination of hand-craftsmanship, woodworking, and modern technology.
On top of everything, Takamine guitars can be customized and personalized to meet the specific needs of guitarists. It offers a high-end user experience at the most affordable price.
There is an extensive range of guitars available to satisfy the needs of on-stage performance and recording sessions. In addition, the guitars are enough to produce a clear and full amplified tone, along with natural and transparent music.
Yamaha Guitar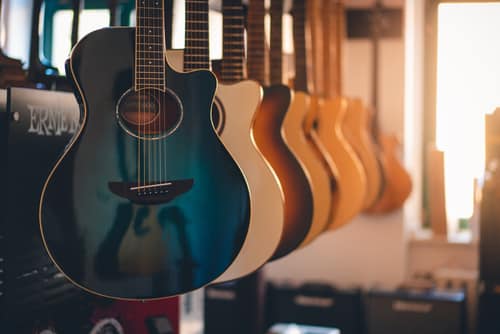 Yamaha brand is a multi-national corporation offering an extensive range of music equipment. Ranging from reed organs to pianos, guitars to basses, and drums to keyboards, there is something for everyone.
Yamaha started making guitars in 1942, and they have designed an extensive range of guitars for musicians. Yamaha has decades of experience in designing and manufacturing guitars with utmost focus on playability and clarity of the tones.
There are guitars available in different forms and sizes. The guitars available at Yamaha are extremely affordable, which is why they have created a reputed brand name in the industry.
Yamaha guitars are offered with a combination of accessories, including high-quality metronomes, gig bags, and tuners. In addition to the accessories, Yamaha guitars have advanced features that improve the high-performance playability.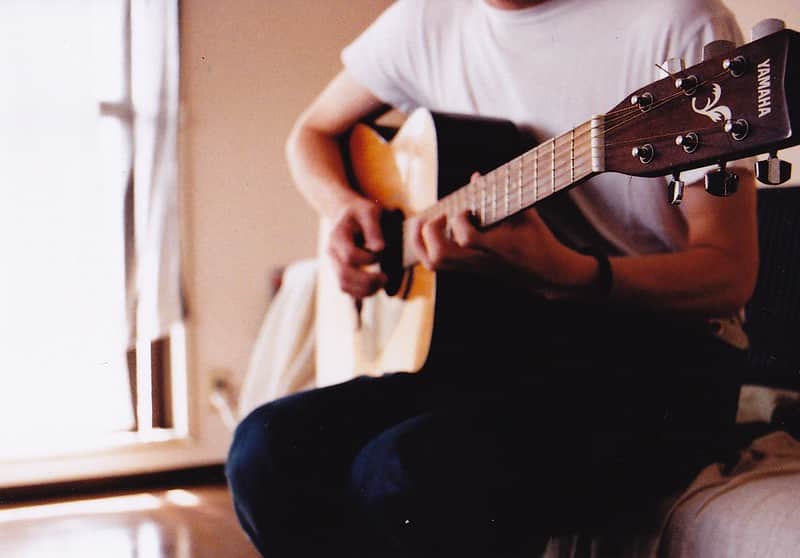 Yamaha guitars are known for their simple yet cutting-edge designs – the guitars also provide a convenient strumming experience.
The guitars have a high-end fitting to meet the different music styles without compromising on the clarity and pleasantness of the sound.
The guitars promise eloquent sound quality, which makes these guitars suitable for beginners as well as expert guitarists. Among all the guitar categories in the market, acoustic guitars are the best in the market.
The Yamaha guitars promise a combination of convenient features and comfortable playability for beginner musicians as well as for the musicians who want to record in-studio music.
The guitars have a firm construction and compact bodies, promising the best musical experience. Yamaha guitars are known for high-end construction without compromising on affordability.
The majority of entry-level and medium-range guitars are constructed in Taiwan and Singapore.
On the other hand, the high-end guitars are manufactured in Japan with utmost precision and crafting, but these guitars are expensive.
It doesn't matter which Yamaha guitar you choose; they must be kept at 70-degrees Fahrenheit temperature and in the hardshell case that they come with.
As far as the quality is concerned, Yamaha has an advanced R&D team to enhance the development and designing of the guitars to improve their playability.
Yamaha guitars are designed with the special acoustic resonance enhancement wood processing feature, which helps improve the wood's molecular properties and improves the acoustic performance of the guitars.
The tones produced by guitars are mature and smooth. In addition, some guitars use the initial response acceleration to make sure the joints, wood, finish, and other hardware work in sync to create the best tone and music response.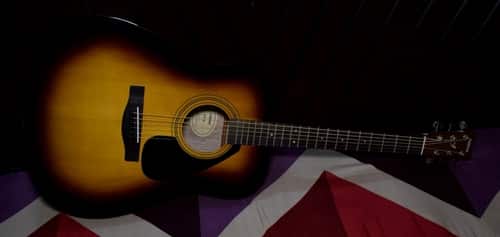 Yamaha guitars are designed and manufactured with a combination of advanced technology, bracing patterns, intricate craftsmanship, and materials to create great sound.
As compared to Takamine guitars, Yamaha guitars tend to be more professional because Yamaha uses a unique bracing pattern that helps creates a range of tones to meet the musical needs of different musicians and guitarists.
When it comes to sound quality, Yamaha guitars can create thick tones with bright highs, rich bass, and deeper lows. It's safe to say that Yamaha has special guitars for every music genre, sound preference, and music style
Also, these guitars are convenient to use and provide a comfortable grip, which makes them a suitable choice for beginners and professional musicians alike.
Overall, the Yamaha guitars are designed to strike a combination between the right pricing, great sound, and clear tones.
The guitars are made from different types of wood but solid wood, spruce wood, tonewood, and mahogany wood are most commonly used.
All in all, these guitars are enough when you are just starting the musical journey or want to upscale your musical performances.