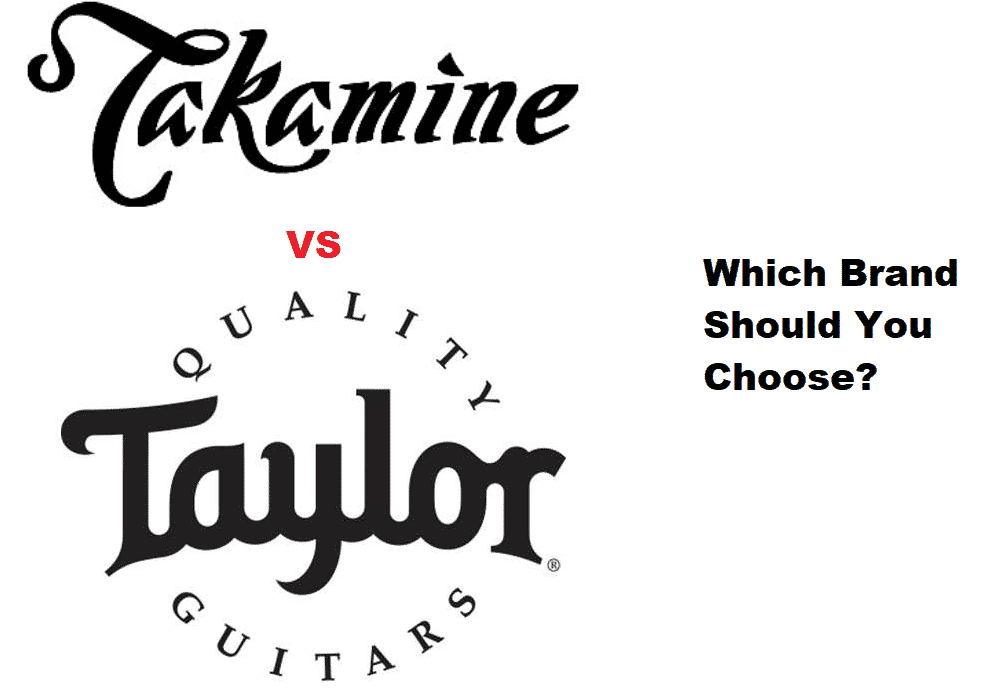 The guitar is undoubtedly the best instrument that you can get to enjoy a perfect experience for music. Guitars are simply the most popular musical instrument that you can get out there and it helps you out perfectly with all the different sort of music needs that you might have.
Moving forward, there is a wide range of guitars concerning shapes, sizes, and designs that will make it a perfect choice for you to get the right guitar and play it for any goals that you might have set. You will need to make sure that you are considering the brand as well if you are looking to get something that is interested and you will get the best utility out of that guitar as well.
Takamine and Taylor are two of the most famous brands out there in the world. They are simply great when it comes to utility, durability, and efficiency. Yet, there are key differences that one must know about if they are looking to make a purchase decision for themselves. So, a few of these things that you will need to know about before you can choose the brand that you will need to buy the guitar from are:
Takamine vs Taylor Guitar
Takamine Guitar
Takamine is a Japanese guitar manufacturing brand that is based in Gifu. Takamine is known for their steel-string acoustic guitars that are quite popular due to their durability and efficiency and you are going to love having them around and play those tunes that you want on these guitars.
They have been in business for quite a few decades now and over time the quality, presentation, and popularity of these guitars are getting over the bars and you will be getting a great experience out of it.
They are offering a wide range of guitar shapes and sizes and that is the best thing that you can get to ensure that you are getting the best thing for you to have. Moving forward, there have been several artists like Bruno Mars, Hozier, Nancy Wilson, and Don Henley who have been using Takamine guitars. T
Akamine is also manufacturing some of the accessories and other cool stuff like electronic accessories and tuners. While efficiency is certainly great on these guitars from Takamine, the affordability might be an issue for some as it can be hard to get your hands on these guitars in different parts of the world.
However, when it comes to durability and longevity these guitars from Takamine can easily outperform some of the most famous competitors out there. The design aesthetics are also pretty great on all these guitars, and that allows you to have a better chance at having a guitar that doesn't only play great but is exceptionally good with the looks as well.
Taylor Guitar
Taylor guitars are the best that you can get to ensure that you are having the right experience with your guitar. They are exceptional with the quality, and their acoustic guitars are perfect for all the different genres of music that you might want to play them for.
In addition to that, they are also manufacturing those semi-hollow electric guitars that you cannot find on some of the other options like Takamine guitars and that might cause a bit of trouble for you.
Taylor Guitars is an American Guitar Manufacturing brand and they have been in the business since 1974. Their experience in the industry might be a little lesser than Takamine guitars but they are certainly well aware of the art of designing these guitars.
That would make it the perfect choice for you to enjoy the right design aesthetics, functionality, and multiple features on the guitar. The best thing is that Taylor Guitars have a dealer network widespread and that will allow you to enjoy the best possible experience that you might be looking for.
They can help you out with choosing the right guitar, buying one, and even those after-sales services as well as with the repairs and all the other accessories that you might want to buy. Of course, electric guitars are a plus that Taylor has over Takamine, but there is a lot more to it in terms of affordability and durability as well.