As we wind down the end of the month, Bruno Mars has achieved even greater heights than ever. The song Uptown Funk from Mark Ronson, featuring Mars, topped Billboard 100 for a 7th straight week (as of Feb 15th). The consecutive placement makes the longest ride on the top spot for the young pop artist, who also has six other #1 Billboard songs to his name.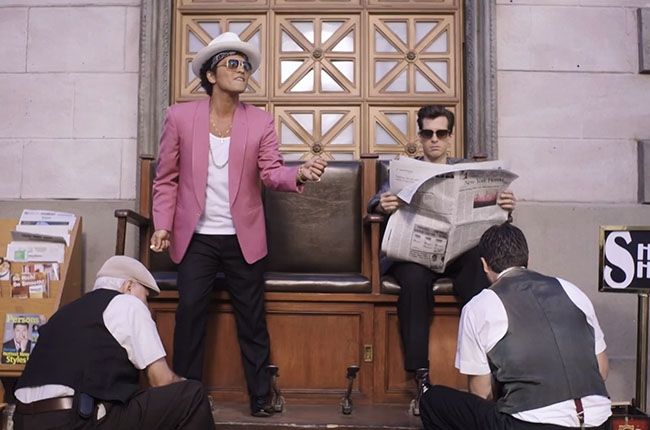 Mars' previous hot streak with #1 songs was with Locked Out Of Heaven from 2012, which rode the top spot for 6 straight weeks. Uptown Funk leads the metrics in Streaming Songs (18.2 million in the US) and Radio placement (181 million in all-formats).
Ed Sheeran's Thinking Out Loud is looking to take the top spot, inching closer with a #2 placement. The odd grouping of Sir Paul McCartney with Kanye West and Rihanna on FourFiveSeconds jumps into the Top 3 after their Grammy performance.
Also on the list of successes are Taylor Swift, with Style taking the Billboard top Airplay and Streaming honors. The song marks Swift's 17th trip into the Top 10, tying Aretha Franklin for 6th place amongst women with the most Top 10's in Billboard's history.