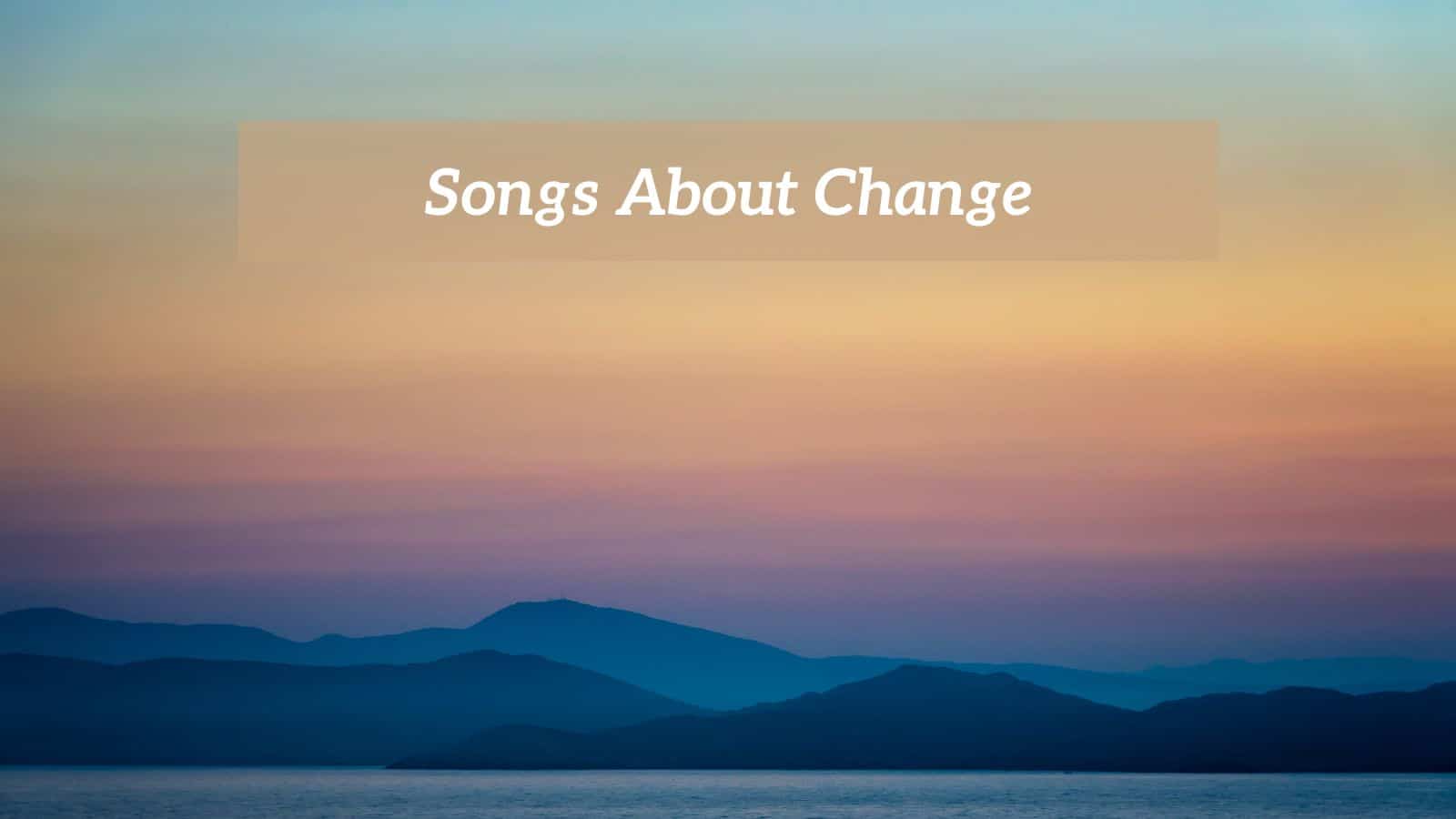 Changes are destined to occur, whether for better or for worse. We often neglect to realise the significance of what we have until change unforgivingly sweeps it away in its tide, deepening our understanding and personal evolution.
Whether you're sinking in the tumultuous seas of confusion following a life-changing event, or looking to ignite your individual power to move on and transform your world, our playlist of songs about change has everything you need.
Songs About Change
1. Black Sabbath – Changes
One of the most poignant, soulful songs of Black Sabbath's entire discography, Changes mournfully reminisces on a lover lost to time.
The song draws a veil over what tragedy occurred, leaving the audience to ponder whilst giving an open-ended, open-armed feeling of comfort during whichever type of change might be faced.
Ozzy Osbourne re-released this song with his daughter Kelly, signifying his own change from his drug-hazed years to his era of fatherhood. Ironically, in this 2017 performance, Ozzy's vocal abilities are as natural and unchanged as the original 1972 recording.
2. Kean – Everybody's Changing
Sometimes it doesn't matter if change is for better or worse, it still leaves you hurting and confused.
Keane blends a wavering sense of hope within his melancholic harmony, as his lyrics describe what its like to gradually fall behind those around you, "You're aching, you're breaking, and I can see the pain in your eyes, it says everybody's changing and I don't know why."
This nostalgic indie rock track seems more relatable every passing year you hear it crop up on the radio, making it one of the most timeless songs about change of this century.
3. Queen – I Want To Break Free
I Want To Break Free is about self-empowerment during a life-changing realisation.
Released in a time where free love was frowned upon, Queen's drag-queen track became an anthem for the gay community.
It's all about loving someone that the world won't let you have, "It's strange but it's true, I can't get over the way you love me like you do, but I have to be sure, when I walk out that door, oh how I want to be free."
Not only is Queen's intoxicating song about personal change, it also wishes the world to change around them and accept the truth of their love.
4. Twisted Sister – We're Not Gonna Take It
Twisted Sister's eccentric We're Not Gonna Take It is studded with a confident, near-chaotic energy that propels you to make that life-changing decision you've been thinking about.
This is a song for anyone that's getting any kind of contempt thrown their way, driving the momentum within them to stand up and be their unique self. Twisted Sister electrify their hit with anger, comedy and relentless glam rock sentiments: "This is our life, this is our song."
5. Britney Spears – Stronger
Britney's Stronger was released early on her career, but carries a striking message which modern-day Britney probably relates to more than anyone – "I'm not your property as from today… Now I'm stronger than yesterday."
In her track, Britney invokes power by turning to a life of independence, channelling her resentment and loneliness into the energy she needs to change into someone stronger every day.
Britney demonstrates that this is a song for any woman who feels stepped on by playing a burlesque role in the music video, casting her dance prop, a chair, as the person who belittles her.
6. Coldplay – We Never Change
Taken from Coldplay's astounding debut album, We Never Change is flooded with dream-stained melancholy and a peaceful, nostalgic ambience of longing.
The hope that glimmers throughout the verses is dimmed by the reality of the chorus, "I wanna live life and never be cruel, I wanna live life and be good to you … But we never change do we, no."
The song laments "So I wanna live in a wooden house, where making more friends would be easy," mirroring how anyone might fearfully scramble away from the truth into the realms of fantasy when faced with unbearable change (or lack of).
This is a song for the forlorn, but its ambience is strangely inspiring despite its hopeless optimism.
7. Scorpions – Wìnd Of Change
The Scorpions' Wind of Change is threaded with the story of one of modern history's most significant changes: the collapse of the Berlin Wall.
Their song has become a time capsule for this moment; "An August summer night, soldiers passing by, listening to the wind of change."
Embellished with whistling (of the winds), the track dreams of burying a long-distant memory of suffering, while holding dear the symbolism and glory of a night that brought great political change.
8. Macklemore & Ryan Lewis – Same Love
Macklemore embeds the calling for a complexity of changes in his 2013 hit Same Love, but one of the most profound is rooted in the lines, "If I was gay, I would think hip-hop hates me."
Same Love breaks down the stereotypes and stigma of same-sex relationships and exposes the hatred faced by the LGBT+ community.
He calls out the rap/hip-hop genre and the abhorrent attitude it can breed, where gay becomes "A word rooted in hate, yet our genre ignores it. 'Gay' is synonymous with the lesser;" a monumental call for change to overcome the music scene.
9. Michael Jackson – Man In The Mirror
Man In The Mirror tells us that the only way we can make a positive change is by changing ourselves too, and without neglecting the needs of the people around us.
Michael Jackson brings humanity face to face with itself, affirming his message in his opening lines: "I'm gonna make a change, for once in my life.. Gonna make a difference, gonna make it right."
With an overarching idea of political, world-wide change, Man In The Mirror compels us to look inwards, crafting a song with the power to provoke anybody into making a difference.
10. John Lennon – Imagine
As one of the most potently inspiring songs about change, Imagine transcends the Vietnam era it was written in, being perfectly translatable to the consequence of any disaster of human suffering.
While Yoko Ono opens the sun-bearing windows to the bright room in the track's iconic video, Lennon's airy vocals summon hope that peace will light the way forth.