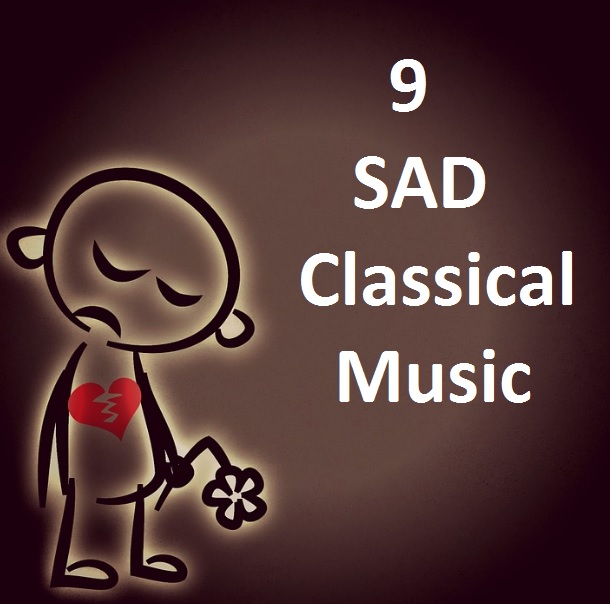 Music connects the soul to the mind, emotions to the actions. All throughout the centuries, Human being has been communicating with each another through music or other art forms. Music has been depicting the vulnerable yet powerful form of emotions we all felt throughout the day, it speaks to you. Sad Classical Music has many unique spectra that solemnly touch the very core of the heart and the vortex. Listening to classical music can sometimes calm yourself when you couldn't, it reveals your veiled feelings.
Sad Classical Music never really goes out of style, it'll stay alive in as many art forms as there are to be cherished. Even so not only relates to gloomy feelings but also it stretches its chord to all sort of human expressions be it if you're feeling romantic or groovy or relaxing. The admirer of heartbroken classical music range from a toddler to an elderly, taste is subjective and God has made us all differently with our own unique components and perspectives.
In Tokyo University of arts, one of the professors asked his 44 students to listen to happy classical music and sad classical music and then rate them all, naturally people rated sad classical music higher. Why so? Research shows that while listening to bitter music our contradictory emotions evoke as people feel good about themselves. Why? Well, this type of music is mostly disastrous, less romantic, and casual so this makes us feel better about ourselves. Listening to classical music has gazillion perks and its history goes deep down and intriguing it is.
Here we're listing down the 9 sad classical music that'll make you feel emotional. It is an ambiguous topic, people interpret it according to their own preference.
1. Rezso Seress – Gloomy Sunday
It is still considered one of the most tragic songs to ever exist. There is one urban legend associated with this music, apparently, this is fascinating. Well, you don't have to be that miserable, enjoy the tune, and enjoy the roller coaster of life. The song has a very eerie tone to itself and the potent feeling rather depressed feeling of the author is seemingly visible. It all started on one faithful Sunday morning when the protagonist's lover didn't turn up for their date and the protagonist became sadden by his girlfriend and wrote this song about how unpleasant Sundays are. This heartbroken music is definitely one time absolute listen to all.
2. Arvo Pärt – Spiegel im Spiegel
If you'd like something less dramatic or saddening, then this might just work fine for you. This ballad is an absolute stunner. This nearly covers all instrumental parts. Beautifully composed, a piece of art some may say. A magnificent blend of piano and violin that'll soothe your eardrums. This music is a bit slow in the beginning but the phase soon catches with melody, a perfect choice for relaxation. Spiegel Im Spiegel means Mirror in Mirror, this song is written and composed by Arvo Pärt just before his departure from Estonia. This song has been used in many Television and even in movies.
3. Frédéric Chopin (Nocturnes)
In case you're in a mood of some vivid sad classical music, something that could lift your spirit that you should check this masterpiece. Its excellent piano work mixed with an upbeat tune makes a heartbroken to ever jam. Frédéric Chopin was a polish composer, his area of mastery was piano and violin, and he was a virtuoso pianist.
Known for his many works and some of his pieces of art still able to recognize some fame in this era. Frédéric Chopin has gained a worldwide reputation for his art Nocturnes and Nocturnes is considered one of the best classical music to be ever written.
4. Saint-Saens arie My heart opens itself to your voice from Opera Samson and Delilah
If you want some opera magic that is combined with a sad tone, then this is what you ever ask for. Written and Composed by Charles-Camille Saint-Saëns, a revered pianist, composer, organist, and conductor versatile in many fields. Charles-Camille Saint-Saëns has written and composed many outstanding pieces of music but my heart opens itself to your voice remained his top-notch work still date.
My heart opens itself to your voice was originally composed in all instrumental tones but with the coming era, it got its own modern turn with a pinch of opera style. Opera is a very well-known form of art and when combined with the bitter music, one could only imagine how magnificent that could be.
4. GHEORGHIU & ALAGNA – La Bohème – Sonoandati?
You may be familiar with chef-d'oeuvre. This music has been featured in many movies till now and repeatedly merchandised as the great choice to listen when you're feeling down. The song is composed by Giacomo Antonio Domenico Michele Secondo Maria Puccini (pretty big name), he was born in Italy and has produced many stunningly composed songs and been used and cherished till now. The song was originally composed for an opera 4 act play but it gained rapid fame because of its lyrical depth and emotion.
5. Edward Elgar | Serenade for Strings
Who doesn't love Orquesta? The music is composed by Pyotr Ilyich Tchaikovsky, a Russian revered composer. His work is mentioned in the finest art of the romantic period. Almost all of his work is considered classic but as we're listing sad classical music one can never resist listing Serenade for Strings in the list. The Orquesta version generates an atmosphere of trance. Gentle to eardrums, it evokes thoughts to provoke emotions. The structure and the layers of the instrumental are balanced outstandingly in this Orquesta.
6. HenrykGorecki- Symphony of Sorrowful Songs
Perhaps one of the darkest yet intriguing pieces of art one could only ever imagine thinking of. Gorecki combined the sorrow of a holocaust victim who is trapped in The Gestapo. Gorecki tried to capture an 18-year-old trying to understand why all of this is happening to her, the World War 2 was brutal and cruel indeed. Gorecki beautifully catches all of the strong emotions in one masterpiece song.
7. Rigoletto: "V'ho ingannato" (Gavanelli, Schafer)
The song was featured in an opera 3 act play from where the song quickly got its label as the great choice when your emotion is down. The play was itself a spectacular piece of fine art. This music had featured during a scene where the main protagonist Rigoletto had been given a bag where he thought to be containing his nemesis body but in turn, the bag has his daughter's dying body.
Rigoletto's daughter has been knifed brutally and there's no way he could save her. This music depicts the unconditional and undying love of father-daughter. The father-daughter sings this duet together melting all our hearts into pieces. Written and composed by Giuseppe Fortunino Francesco Verdi (why do Italian people have big names) who was born and raised in Italy and from where he created world-renowned and cherished music, some of them are still considered a classic.
8. Come, Sweet Death by J.S. Bach
What a fascinating title this song has. You must be intrigued to know about this song. The song is written and composed by Johann Sebastian Bach, a German well-regarded composer, and musician. Johann's work has many shades of textures and instrumental consistency and has rhythmic balance. He's known for many of his work but Come, Sweet Death is what we will list today, not because of its captivating title but for its musical combination.
9. Patricia Racette: Senza mamma
There is something about opera, opera has produced many classic songs throughout the ages and it still is providing and enriching us all with magnification forms of music. We've covered everything from the holocaust to the dying daughter's last words, this music features a lament of a sister (church one), this opera play is a one-act play but extremely powerful indeed. This Puccini is produced and composed by Giacomo Puccini again, we mentioned him previously (see point 5). This video will connect to your soul and strike a chord to your heart.
So, here's the list for the heartbroken classical music you must try if you are interested in. Music has no language but the music sure speaks out those unspoken words, words we'd like to be acknowledged. Hopefully, all of the above songs mentioned connects with you. If you'd like to recommend more, let us know.
Read also: