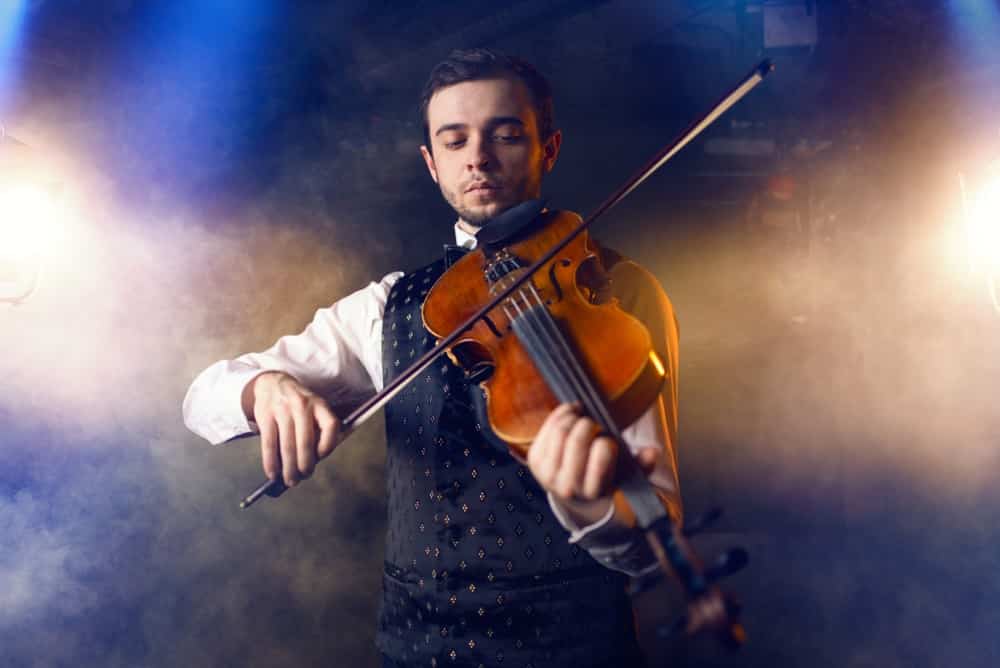 Any instrument is tricky to master, but violins, in particular, are known for their difficulty. You'll hear many people saying that they require a lot of practice to master and that it is very difficult to learn to play the instrument without a teacher. This is only half true.
DISCLOSURE: This post may contain affiliate links, meaning when you click the links and make a purchase, we receive a commission.
While they certainly require a lot of practice to master, it is untrue that they are impossible to learn without an instructor. With that said, we've listed below some of the best methods that you can try out if you're looking to learn how to play the violin without the help of a tutor.
How To Learn Violin Without Teacher
Without a question, one of the best means of learning a new instrument such as the violin is to use online lessons. One thing which makes them so great is that there is a huge variety of them. The violin is one of the most popular instruments around, and there are thousands upon thousands of different online violin lessons for you to take because of this popularity.
Each of these teachers in its own unique way. That means there's a course out there suited to your exact learning needs. There are lots of great options out there when it comes to online violin courses, and we've listed one of the said great options below.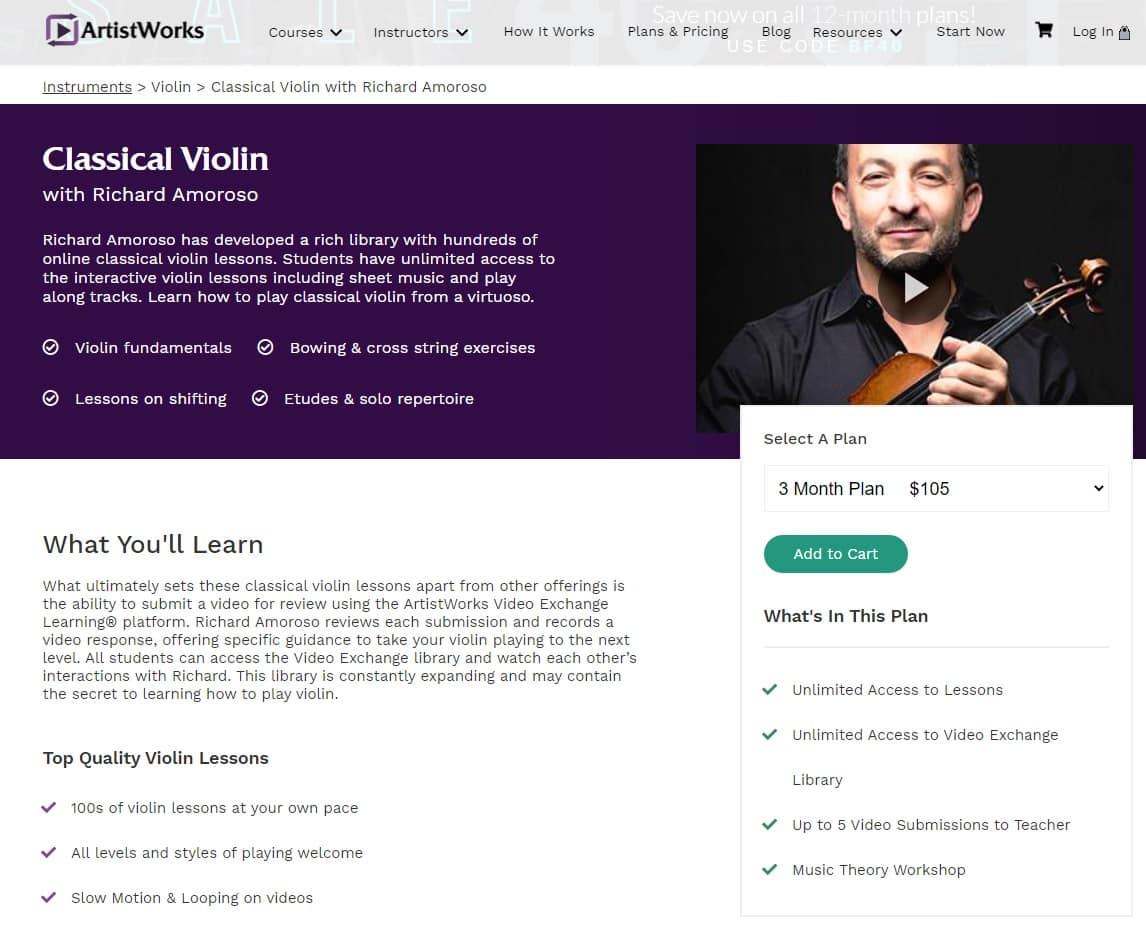 This great online violin lesson available to try out on ArtistWorks is one of the best options that players have. It is a course designed by Richard Amoroso, a relatively popular violinist that has many years of experience with the instrument.
Said experience obviously has lots of advantages, as Richard defines many great beginner's tips which help you get better at the instrument much faster. It teaches users bowing techniques of all levels and many different tricks of the sort which allows them to constantly improve.
In short, there are many great things discussed in the course and they can all help violinists of almost all skill levels seriously improve, and the same goes for you as well.
2. Video Tutorials
Another great option for anyone looking to learn the violin without getting any help from personal tutors is to view video tutorials. There are many of said tutorials available for users to view on websites such as YouTube or Dailymotion. Lots of different experienced violinists upload videos of themselves that explain in steps how you can learn to play the violin.
These include basic techniques and a lot of practices that you can try out in order to get started. If you're a bit experienced with the instrument and already know all of the beginner techniques, you'll easily be able to find video tutorials for the violin which are more suited to intermediate or even expert players. The reason why this is such a great option is that it is a lot like learning from a tutor, but completely different at the same time.
You get guidelines from a more experienced player that also discusses how to do all the specific things you struggle at, much like a personal tutor. But at the same time, there's no need to interact with anyone and you can simply view the tutorial whenever you want to learn at your own pace.
So, it is basically a more convenient option as you can find videos for the specific techniques you struggle at and you can view them to learn to play the instrument whenever you have the time to.
3. Doing Research
Another way that you can learn the guitar is by doing all the required research in order to teach yourself. Once you know what to do and what not to do in terms of teaching, you'll also know what to do and what not to do in terms of playing the instrument. So, start off slow and learn everything there is to learn about the functioning of the instrument if you're a new player. Learn all about the violin and the bow, and how you need to make the two work together to play the instrument much better than you currently do.
Once you have an exact idea of how the violin works and how you can get started with the instrument, you need to do some research on the best routine to self-teach yourself. The first thing that you have to do is establish a schedule, or make sure that you at least give the instrument a specific amount of time each day. Then, you need to set realistic goals for yourself. These can be anything, whether they be daily goals, weekly, monthly, or anything of the sort.
Now that you know about the instrument itself and the routine that you intend to take, you're fairly ready to start teaching yourself how to play. You'll notice that you are improving a lot with the passage of time, given that you've made suitable goals for yourself based on your own capabilities.
Self-teaching is a fairly efficient method, but only if you know what it is that you're doing. That's why research is the most important part of this method. After you know everything there is to know, you can start learning on your own without facing too many difficulties and without ever needing guidelines from a teacher.
The Bottom Line
As already mentioned, it is certainly possible to learn how to play the violin without needing any help from teachers. As you can also see, there are a lot of great means of learning how to play the instrument without a teacher as well. Just try out any one of these methods listed above, or you can also try them all together.
Either way, they're certain to help you get a lot better at the instrument and to help you achieve your goal of becoming a skilled violinist. That's why you shouldn't waste any more time and try them out immediately!