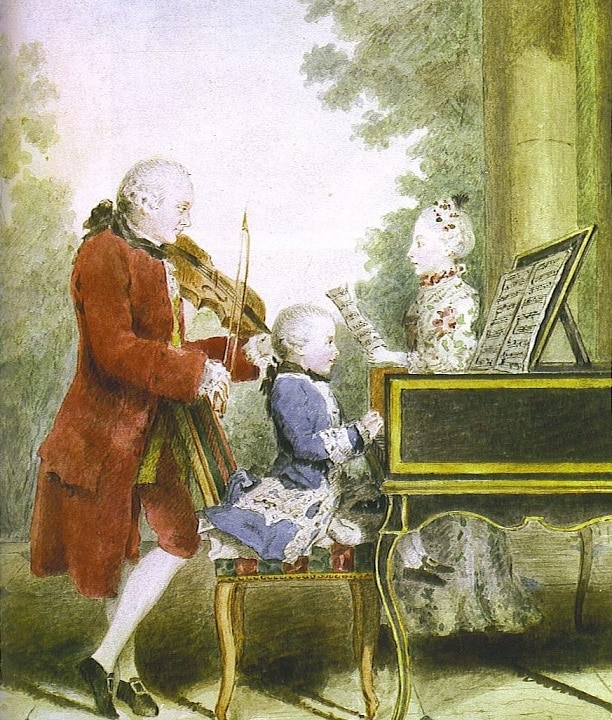 Many great composers didn't start really making business until later in life, mostly in their late twenties up to middle age. However, a handful of them from the Western art music area was, in fact, musical prodigies since early childhood.
Even though many suffered hardships and even premature deaths, these unfortunate events did not stop these composers from producing an enormous amount of musical compositions that are still performed and heard today. In fact, many of these composers are some of the most well known throughout the Western classical music canon.
7 Young Composers and Child Prodigies in Classical Music
1. W.A. Mozart (1756 – 1791)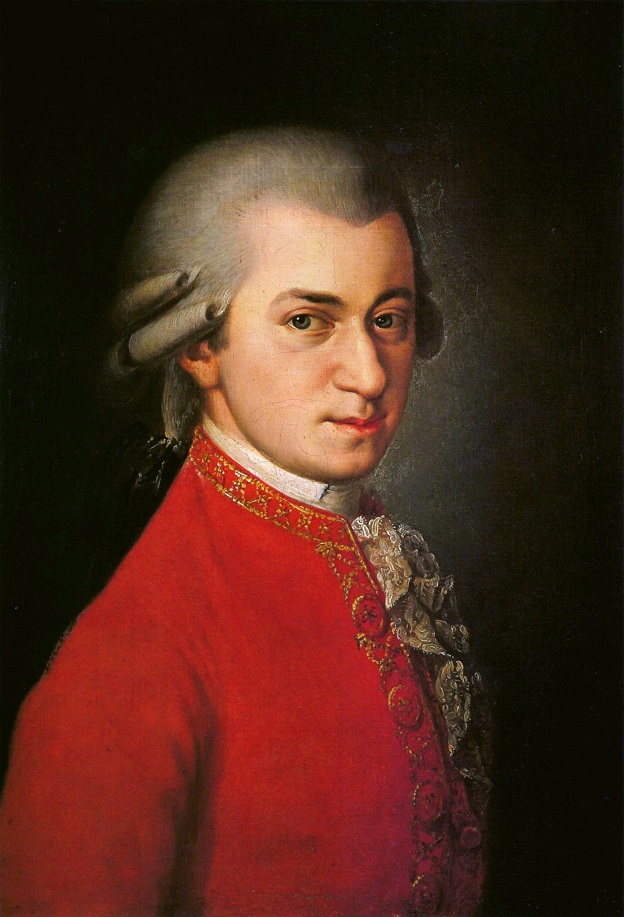 Perhaps the most famous of young classical composers, Mozart started playing piano at three and made his first composition at five. His first published work, a string trio, is ornate, complex, and far advanced for any five-year-old.
At age six, Mozart began touring around Europe with his father and older sister Nannerl. The young Wolfgang became quite proficient on the harpsichord and the violin, and he had the opportunity to meet many great musicians during his tour, including Johann Christian Bach (the son of J.S. Bach).
While Mozart died at the early age of 35, he produced an enormous body of piano, choral, and chamber music works. Primarily an operatic composer, Mozart is well-known for composing "The Marriage of Figaro," "Don Giovanni," and "The Magic Flute." Even during his time, he was an anomaly: Mozart died at a surprisingly young age even for his time period, and yet his music was highly appreciated during his life and of course, many centuries after.
2. Sergei Prokofiev (1891 – 1953)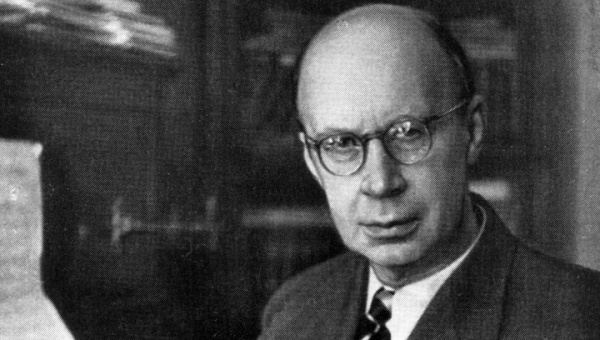 Born in Soviet Russia, Prokofiev grew up in an agrarian family. He began his musical training at an early age and studied at the Moscow conservatory. His first composition at age five was for the piano, and he composed his first work for opera at the age of nine.
Prokofiev's work embodies the neoclassical style. His large-scale works include the opera "For the Love of Three Oranges," and the ballets "Romeo and Juliet" and "Cinderella." One most recognizable orchestral piece of his is "Peter and the Wolf," Opus 67, a children's story retold through animations and in the theater. Finally, Prokofiev is known for his neoclassical and some rather technically and harmonically challenging pieces for piano, including the touches of Sarcasm and his piano sonatas.
3. Felix Mendelssohn (1809 – 1847)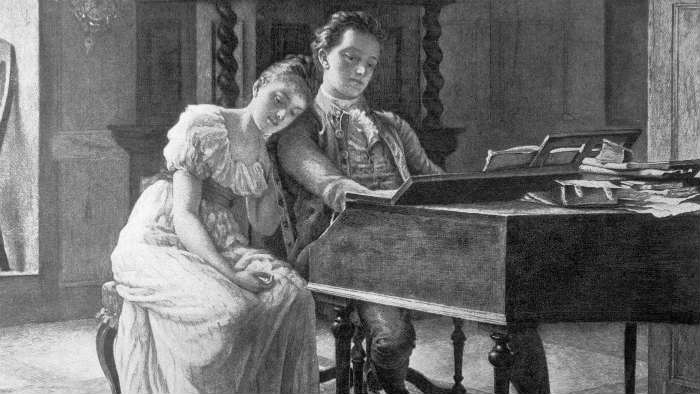 Mendelssohn spent a great deal of his childhood performing and composing. He gave his first large public performance in Berlin at the age of 9. At the age of 10, he joined the Singakademie school of music in Berlin and began to compose incessantly, including sonatas, an opera, chamber music, and a vocal quartet. Mendelssohn's most recognizable work is probably his Overture to a Midsummer Night's Dream, written when he was only 17 years old.
Mendelssohn was grieved by the sudden and premature death of his sister and fellow musician, Fanny Mendelssohn. His own state of health weakened upon hearing this, and he died several months later at the age of 38. Like Mozart, Felix died at an early age (and much earlier for his own time), but he represents one of the most important composers of the Romantic era.
4. Camille Saint-Saens (1835 – 1921)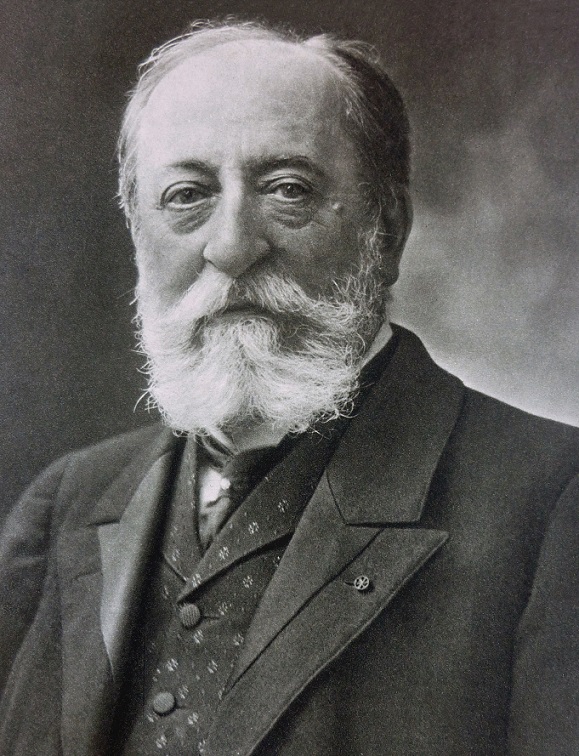 While Saint-Saens did not develop his most popular works until later in life, he demonstrated musical and performing abilities as a child. At the age of two, Camille Saint-Saens showed his ability to perfect pitch and experimented with different melodies on the piano. At the age of three, he wrote a first small composition.
At five, he accompanied a Beethoven violin sonata for a public performance. And at age 13, he went on to study piano and organ at the Conservatoire of Paris, where he produced some of his first student compositions. Among Saint-Saens works, his suite "Carnival of the Animals" is one of the best known. Other famous works of his include "Danse Macabre" and his opera "Samson and Delilah."
5. Frederic Chopin (1810 – 1849)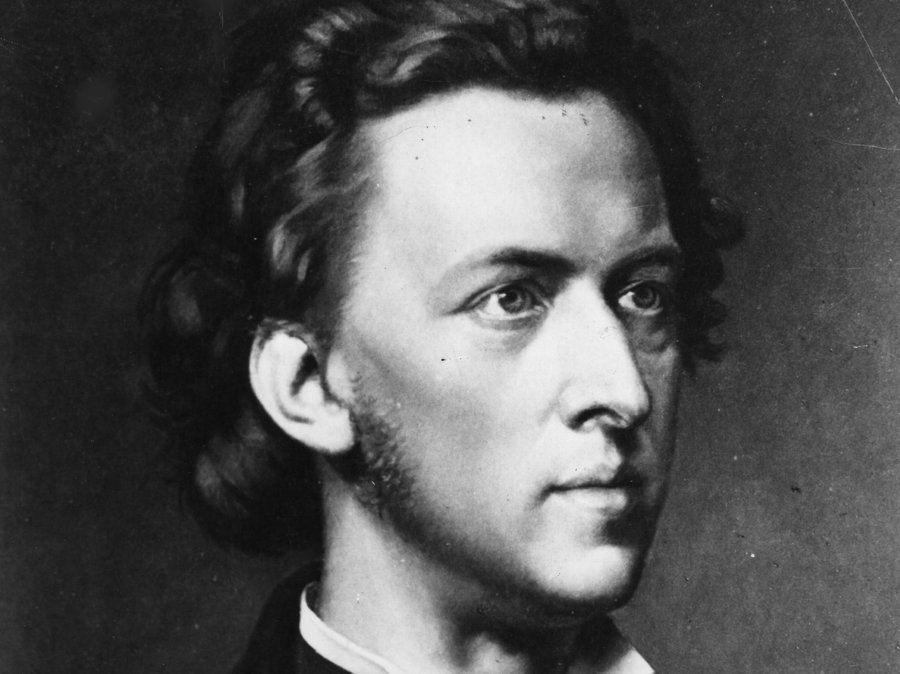 Chopin's first compositions, created at age 7, were two of the Polonaises (G minor and B-flat major). These pieces, along with five more Polonaises composed before he turned twenty, were published by Frederic's father Nicholas Chopin after the death of the composer. While both pieces are not longer than two minutes each, they are the products of talent due to attention to form and harmony.
Chopin's composition style is easily recognized by pianists around the world, rife with tense chromaticism and poetic inspiration. He even went as far as to invent new forms. The composer died at the age of 39, but his signature compositions are known throughout the world. He is most known for his works for solo piano, including the Mazurkas, the Ballades, the Nocturnes, and the Polonaises.
6. Alma Deutscher (b. 2005)
Deutscher began her musical studies at age two at the piano and started learning the violin a year later. Only four years later she composed a piano sonata, and she has composed numerous works since. One of her most notable works, the full-length opera "Cinderella" has been performed worldwide and has received critical acclaim.
While some have compared her to the "new Mozart," Deutscher prefers to be herself and that her work to reflect her own, individual style. She has her own Youtube channel and website where she has uploaded her own videos, interviews, and performances. In her video "Why Music should be beautiful…," Deutscher explains why she creates and music and what she believes makes musical compositions beautiful.
7. Kevin Chen (b. 2006)
Kevin Chen, from Calgary, Canada, began to compose music at the age of six. He is the youngest student to earn an associate's diploma at the Royal Conservatory of Canada when he graduated at the age of eight. Chen has already written over 80 works for the piano and has performed in solo concerts and with orchestras.
His teacher, Colleen Athparia, describes in the interview that his compositions are "exceptional" and that the ideas just "flow from him." And at such a young age, Chen also seems to enjoy the language of music that comes from within.