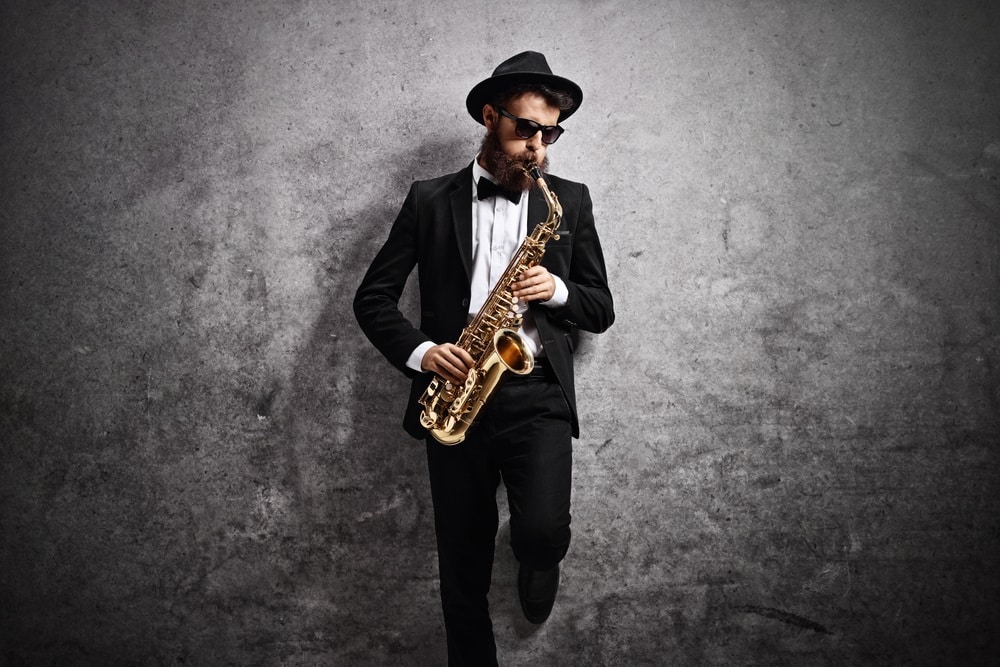 Saxophone is an instrument of Belgian origin that was invented in the mid-18th century and has gained some huge popularity figures over time. It comes from the family of woodwind instruments and mostly played in orchestral music; hence you can have an idea about its popularity in the European region where orchestras were and still are a major part of the culture. You will find all state events or any other major event incomplete without the orchestra in the region.
The saxophone is also greatly applauded amongst jazz music fans and those who would like to play it solo for any concerts, tracks, or stuff like that. Although it sounds fun, it is not easy to learn to play the saxophone as there are multiple factors involved. If you are looking for some best ways that can help you learn Saxophone easily, here are a few choices you must consider.
Best Ways To Learn Saxophone
Online lessons are a great blessing for most of the people out there who are looking to get their hands on something that can help them learn the saxophone with excellent proficiency without making much effort. Given the current times, most people don't have much time to spare, and with all the tight schedules, a busy routine, and commute issues.
Online saxophone lessons are the perfect choice for most people out there. You must avail the advantages that technology has to offer you, and online learning is one such great thing about it. Here is one such option that you would definitely love if you want to learn saxophone lessons online.
Artistworks is one of the best online learning platforms out there with a truly vast range of courses available. The best thing about learning from Artistworks is that you can have peace of mind that all the teachers are exceptional with their skills and Eric Marienthal is one such name that needs no introduction in the field of jazz and saxophone players. He is known to be the magician behind saxophone for solo playing and that is enough said about him.
With this course by Eric Marienthal, you will have the right edge of saxophone learning with tons of great features. You will have unlimited access to the video lessons for all the life to come back and revise any chapter that you might need with the saxophone. You also get the right liberty to make your learning schedule and learn at the pace you are comfortable with. The course access also includes video sharing library access where saxophone students of all skill levels will share their videos for you to learn from them and grow your skills.
The course has some great scale and mode lessons included that is just the thing that you are going to need to grow from an absolute beginner to a professional saxophone player. The course will also help you with ear training so you can join any jazz song and start playing the saxophone on it just by hearing the song for a few moments. There are also some cool warm-ups, and playing tracks included that you can play along with and enhance your saxophone playing skills without having any issues at all.
2. Music Studios
Music studios are a great way to learn any sort of skill you might want as the trainers there have the right skills with teaching and practical experience with playing the instrument. The best thing to learn saxophone with a music studio is that you will be getting the perfect environment with jazz lovers who are on their own journey to learn saxophone for a diverse range of goals that they might have set for themselves.
So, you can learn from their journey in the world of saxophone learning, have the right creative environment at all times, and all that collectively would get you the right learning skills that you have always looked for. Moreover, joining a studio will get you access to all those exclusive resources such as the right equipment and stuff so you can manage a wholesome learning experience.
For someone who is looking to play saxophone on a professional level and can spare time to meet the studio schedule, learning it from one would be a perfect choice. A music studio teacher will effectively guide you by maintaining the right rhythm, stamina, and posture with the saxophone. You will also be able to practice orchestral music with other students around and a lot more stuff like that.
Music studios are great, but you will need to manage your schedule according to theirs and also find the right music studio that teaches saxophone in your area as that is not an easy task. Except for this one or two minor cons, this would be just the method for you to learn playing saxophone, no matter what skill level you are at. With the right music studio and teacher, you can easily grow to attain the right skill set that you want and play saxophone effectively rather with some orchestra or as a solo player for jazz or any type of concert.
3. Private Saxophone Tutor
Getting a private saxophone tutor might be a hard thing to do, as you will not only need to find the perfect teacher that can help you with the saxophone and has all those skillsets required but paying them can also be a burden as it will cost you more than any other learning method that you can get for saxophone. On the brighter side, the saxophone is a complicated instrument that is not easy to understand on its own.
You need to maintain the right posture to be able to play it the right way. Moreover, there are some other things like maintaining the right blowing rhythm attached to learning the saxophone so you can play it for the performance without getting tired. So, a private teacher will be there with you and you will enjoy the dedicated attention to learn saxophone according to your goals.
The private teacher will help you practice along with them and point out any mistakes that you might be making with the saxophone playing in the blowing or key process. You can also ask any questions that you might have popping in your mind and have them addressed right away.
The best part is that a private saxophone teacher will get you the right, personalized experience of learning the saxophone that is unmatched with any other method if you are able to afford it. You might have to choose the learning schedule and place according to mutual convenience but that is not a big deal.
The Bottom Line
The saxophone is an instrument with a great cultural heritage and not something that can be learned overnight. It requires you to develop the perfect momentum with the instrument to play it the right way. You can choose from any of the above methods based on your needs and goals that you have set for your learning like, playing for yourself, surprise your friends and family at a party or you want to pursue a career and join an orchestra.