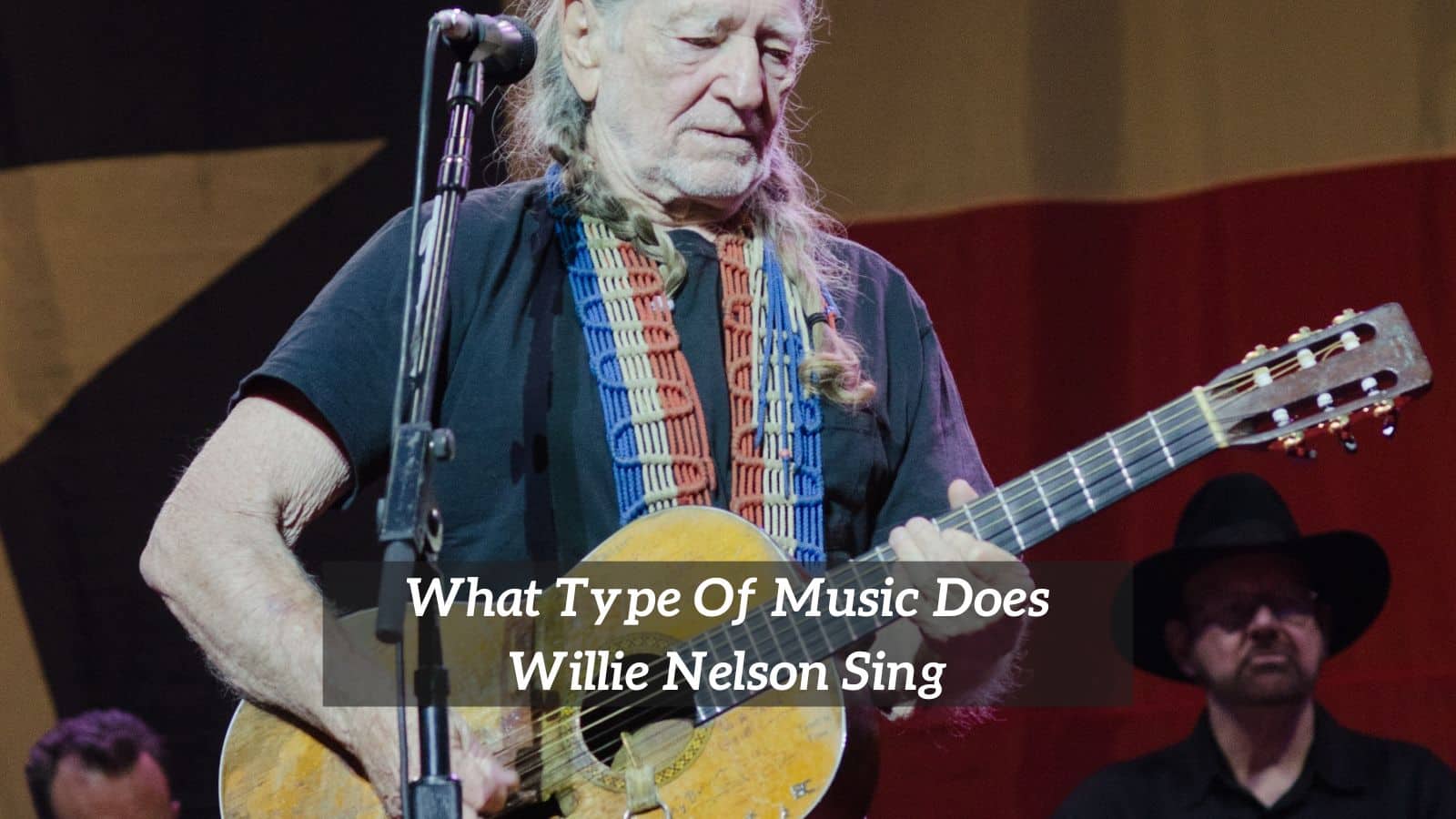 Overall, Willie Nelson (b. 1933) is a country singer and songwriter. He learned to play the guitar from his grandfather, and by age ten, he was already performing at local dances.
In 1961 he moved to Nashville, Tennessee, after working as a DJ. During his time in Nashville, he wrote hit songs such as Hello Walls, Night Life, and Crazy, to name a few. In 1975 he returned to Texas and recorded his album Red Headed Stranger which proved to be a breakthrough success.
He has recorded country music with influences from various genres including country, pop, reggae, blues, jazz, and bluegrass.
What Type Of Music Does Willie Nelson Sing
Willie Nelson is first and foremost known as a country singer. Willie Nelson's plaintive husky baritone is dramatically constrained and unappealing by most standards.
Yet he harnesses the inherently physical aspects of his voice to create the air of a storyteller-philosopher, an unwavering character with a fatalistic yet compassionate perspective of the human condition.
He allows his band to bring out the emotions of the songs in comfortable country-swing arrangements by dividing the lyrics into short paragraphs that flow ahead of the beat—he uses distinctive, unexpected phrasing, with syllables falling somewhere before or after the real beat.
Country Music
Willie Nelson was a pivotal figure in post-rock & roll country music as a songwriter and performer. However, he did not achieve stardom until the mid-1970s.
He spent the 1960s writing songs that became hits for singers such as Patsy Cline (Crazy), Faron Young (Hello Walls), Ray Price (Night Life), and Billy Walker (Funny How Time Slips Away).
During 1961 and 1964, Nelson was signed with Liberty Records, and most recordings were drenched in heavy string accompaniments. Liberty closed its Country division in 1964. An example of one of the heavy-string Liberty songs is You Took My Happy Away.
Nelson went to RCA Records in 1965, the same year he joined the Grand Ole Opry when his Monument Records songs failed to become hits.
Over the next seven years, he enjoyed a continuous string of small songs, culminating in 1969 with the number 13 smash Bring Me Sunshine.
Toward the conclusion of his time with RCA, he became dissatisfied with the label, which had repeatedly tried to fit him into the overly produced Nashville style.
Willie Nelson and Waylon Jennings co-founded the "outlaw country" trend that propelled Nelson to stardom by 1975. The country music outlaws did not follow Nashville's guidelines.
They didn't alter their songs to match the overly produced, pop-oriented Nashville sound, nor did they go out of their way to conform to recognized country music norms.
Instead, they developed an edgy kind of hardcore country influenced by rock and roll, folk, and blues. Waylon Jennings and Willie Nelson, two of the movement's prominent players, had their roots in the music industry.
Still, by the time they came into their own as recording artists in the mid-1970s, they had evolved a distinct, rebellious performance style. This rebellious style is a part of Nelson's enduring charm as a performer.
The Great American Songbook Recordings
Nelson frequently dabbled with songs from the Great American Songbook and recorded a few albums featuring songs from this canon of the most popular, important, and influential American popular songs and standards.
Every song features his distinctive nasal baritone voice and his unique style of singing and phrasing the lyrics. It also features a tinge of country instrumentation.
As an outlaw country singer, Nelson recorded his 1975 studio album, Stardust, featuring songs with and blending various influences such as folk, pop, country, and jazz on this album.
Nelson's talents as a musician and his overall aesthetic—where there is nothing dividing old American musical traditions, it can all be performed together—possibly better than any other album, resulting in it being a phenomenon upon its debut and continuing to grow stronger year-on-year.
Columbia Records released Willie Nelson's 57th studio album, American Classic, on August 25, 2009
It concentrates on the American Great American Songbook and standard jazz standards, with Norah Jones and Diana Krall making guest performances. It features songs such as Ain't Misbehavin' and On the Street Where You Live.
Willie Nelson was the first country artist to receive the Gershwin Prize for Popular Song from the Library of Congress in 2015. The reward was for his contributions as a songwriter.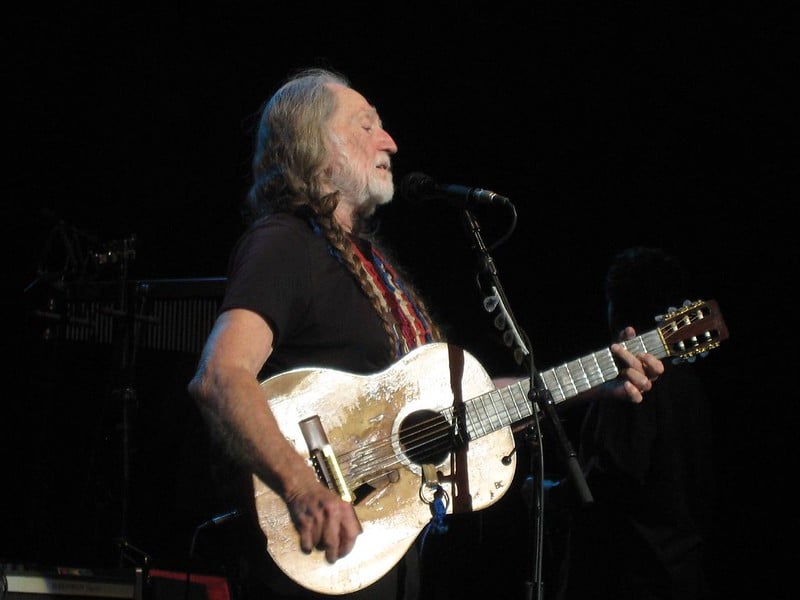 Summertime: Willie Nelson Sings Gershwin is Willie's 64th studio album and was released in 2016. Many of George and Ira Gershwin's songs are part of the Great American Songbook.
Nelson abandons his penchant for strange phrasing on this album and keeps with the original phrasing the composers intended.
Willie Nelson's Rebellious Side
Being a rebel who refuses to follow the status quo expected of him, Nelson even recorded a reggae and jazz album, respectively. We'll look at them below.
Keeping with Willie Nelson's rebellious spirit, his album Countryman features a hybrid of reggae and country music and deserves a special mention as a reggae-country hybrid.
It combines the gospel and spirit present in both country and reggae. This was his 53rd studio album and Nelson's debut reggae album, which has been in the works since 1995.
Two Men with the Blues is a collaboration with jazz trumpeter Wynton Marsalis recorded live over two nights at Jazz at Lincoln Center on 12 and 13 January 2007.
Nelson's unusual vocal and guitar phrasings have always shared similarities with jazz, although Nelson is a country musician. This album depicts two masters enjoying common ground while encouraging one another to perceive old sounds in new ways.
The addition of the harmonica from Nelson's band brings a blues-like and country feel to the album's overall jazz sound.
Conclusion
Willie Nelson has demonstrated in the past that he would duet with just about anyone who comes along, and he's willing to explore different genres and step outside his comfort zone.
Although he is primarily a country musician, we've seen that his rebellious spirit has served him well over the years, delighting listeners and creating a strong following of fans.