Feel free to Subscribe to Our YouTube Channel if you like this video!
One simply cannot compile a list of wind instruments without including the trumpet. The trumpet has been played in many parts of the world across assorted cultures by multi-talented musicians and players. The trumpet can be played to suit a range of styles including classical and contemporary styles such as pop, jazz, blues and even rock. As such, the trumpet is incredibly diverse, which probably helps to explain why it is so popular.
Since experiencing resurgence at the start of the 20th century, the trumpet has become a staple in musical culture; especially in as far as jazz is concerned. Like all other musical instruments, learning the trumpet successfully takes years of dedication and hard work. Trumpet players are as varied as sax players. However, a large number of them are male, although there are still some really amazing female players out there. Because of this, it is a well-known fact that most trumpet players tend to be egotistical not only because so many of them are male, but also because the trumpet is a loud and flashy instrument.
In honor of the many amazing trumpet players from various eras and parts of the world, here are 10 famous trumpet players of all time (in no particular order):
10 Famous Trumpet Players You Should Know
1. Louis Armstrong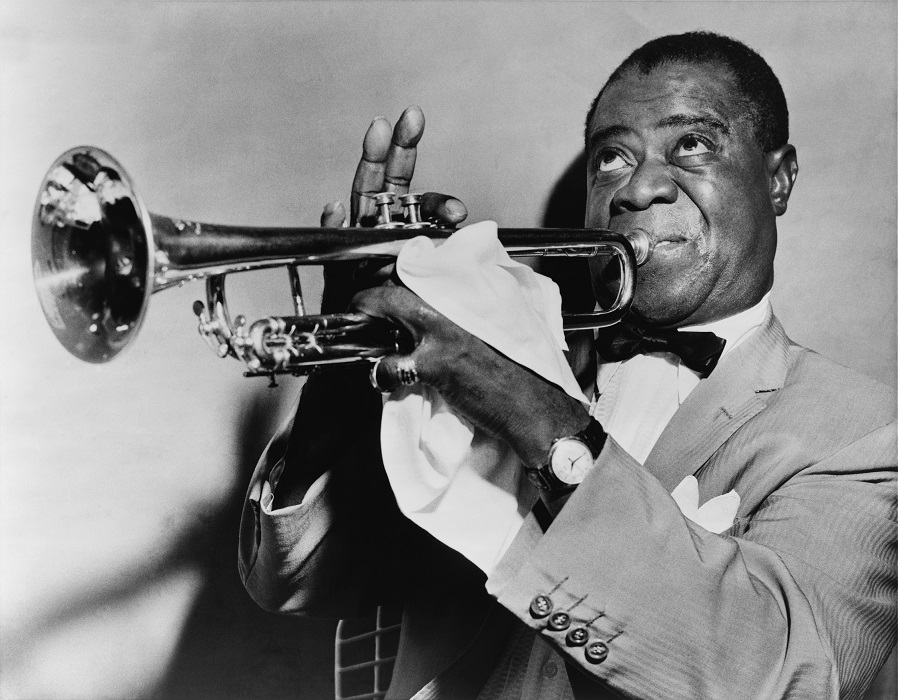 When Louis Armstrong was born into extreme poverty at the beginning of the 20th century, no one around him had any clue that he would end up becoming one of the most masterful trumpeters of all time. Louis Armstrong played an instrumental role in the development of jazz music when it was still fairly new to the world.  His ability to invent, improvise and play around with techniques alongside his entertaining quality and energy are some of the things that helped him to dazzle worldwide audiences. Armstrong was the first person to ever perform the scat style of singing, but it was his deep, gravelly voice that made him instantly recognizable.
2. Dizzy Gillespie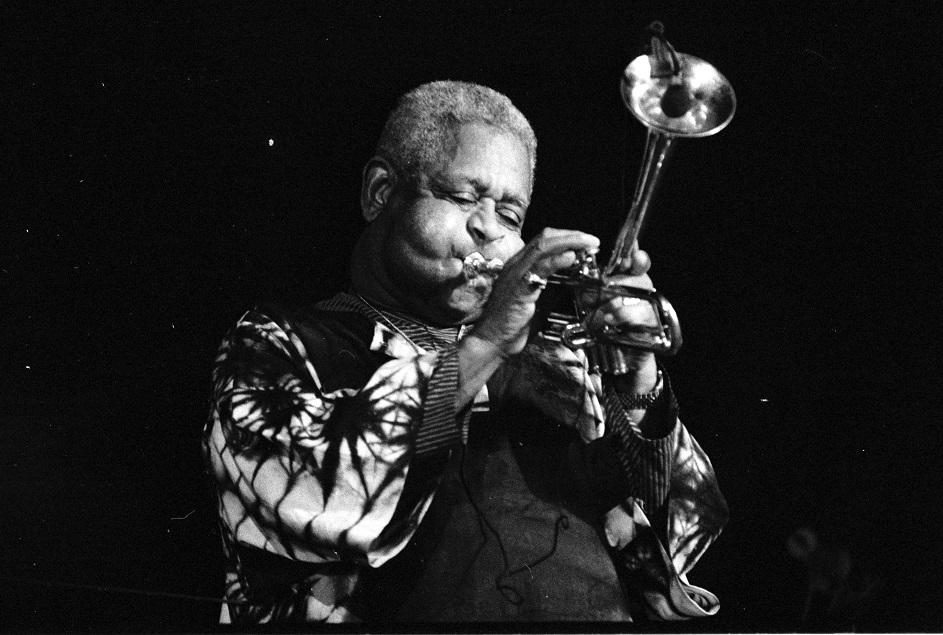 Born John Birks Gillespie, Dizzy is today remembered as one of the founding fathers of jazz and bebop. He was known famously for his peculiar trademark of puffing out his cheeks while playing. He gained the name Dizzy for his entertaining frolicking and his clowning around while on stage. Among his most celebrated works are Groovin' High and A night in Tunisia among many more classics. Apart from his cheeks, Dizzy was the only other musician to play the advanced trumpet with its bell turned upwards at a 45-degree angle.
3. Art Farmer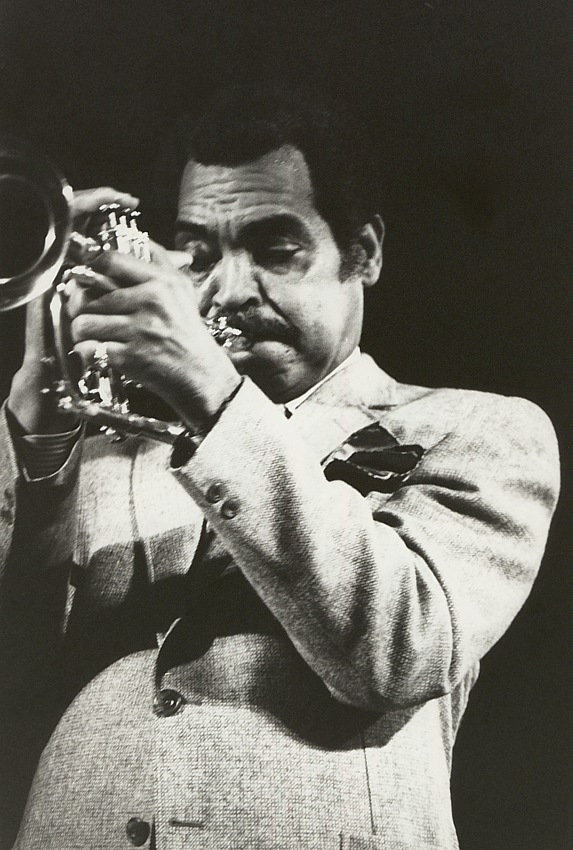 Art Farmer was a highly celebrated trumpeter and melodic soloist. As more people continue to study his works over the years, Art's skill and emotional deepness have only become more apparent. Unlike other trumpet players of his day, Art set himself apart by avoiding the typical bright and penetrating sound of conformist and mainstream playing in exchange for depth and articulation. He managed to record over 50 albums in the course of his career with many more including collaborations with other trumpet players and leaders in the music scene. Because he was well versed in an array of styles, he was hired occasionally by revered arrangers such as Quincy Jones.
4. Chet Baker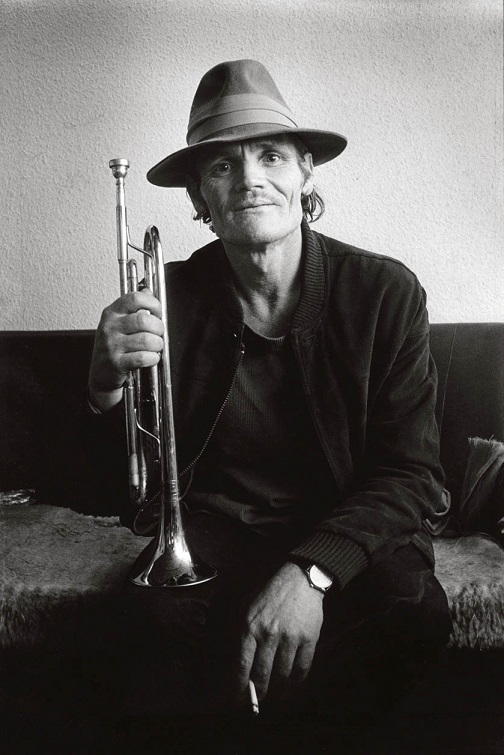 A list of the most famous trumpet players would certainly be incomplete without Chet Baker. Chet started playing the trumpet while he was still a young schoolboy. He polished his talent as he developed, managing to join the army band for a few years before he moved on to pursue his career more seriously with the Gerry Mulligan Quartet. He achieved tremendous success with the quartet but his recordings for Pacific Jazz including is album Chet Baker Sings are still considered his best to this day.
5. Miles Davis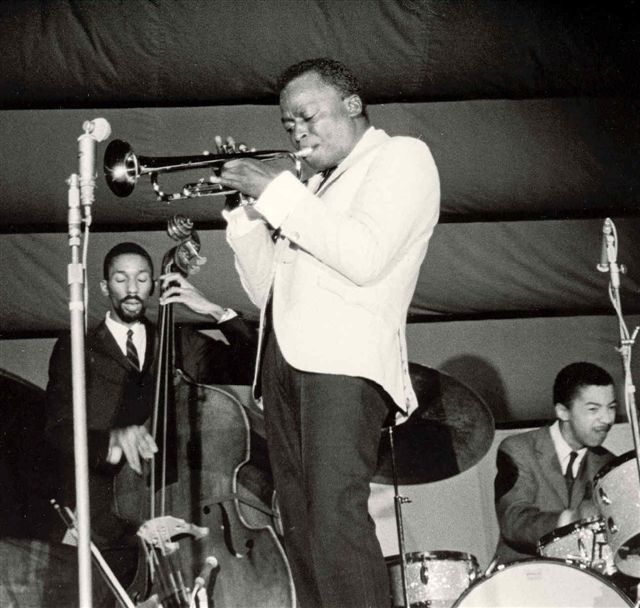 The name Miles Davis is synonymous with the trumpet. He was a well-respected bandleader, composer and one of the most influential trumpet players to ever walk the earth. He made a huge contribution by helping to introduce and define the West Coast Genre of jazz music. His album King of Blue, which was released in 1959 was the most popular and biggest selling jazz album in the history of jazz music. As he progressed in his career, he started experimenting with different electrical instruments, which gave birth to jazz-rock and fusion styles.
6. Lee Morgan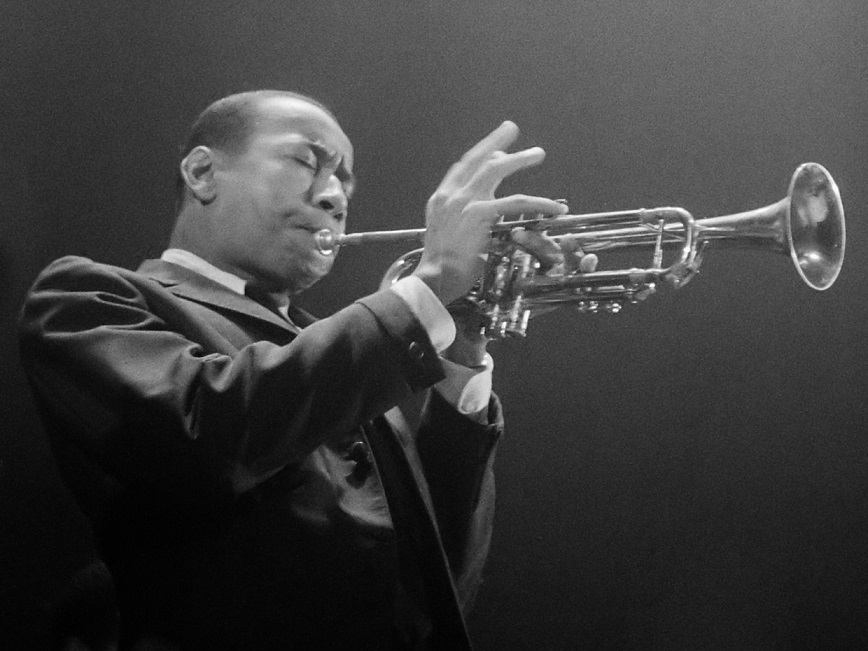 Lee Morgan became a professional trumpet player at the tender age of 15. He was a child prodigy of sorts that studied with Clifford Brown, who was equally as respected in his craft. He also worked in Dizzie Gillespie's band for some time before moving on to find his sound and style. Lee Morgan was an extremely talented trumpeter but his career was often overshadowed by his tumultuous personal life. Case in point, he was shot in the chest by his wife, which killed him instantly.
7. Wynton Marsalis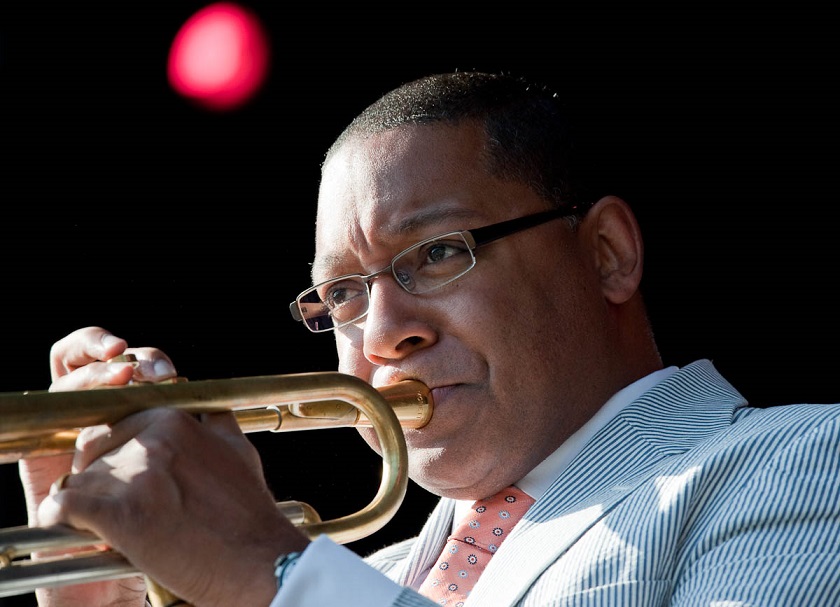 Wynton Marsalis is famous trumpeter from New Orleans. Of the musicians included in this list, he still one of the only practicing trumpet players today. He is a music educator, composer, as well as the Artistic Director of Jazz at the Lincoln Center situated in New York. Wynton was born into a musical family so some would say that he was destined to play an instrument professionally. Wynton was the first musician to receive a Pulitzer Prize for his jazz recordings and he has been awarded 9 Grammys in the categories of classical music, as well as jazz. So far, he has created and performed a wide array of music from quartets and chamber music ensembles to orchestras and big bands.
8. Fats Navarro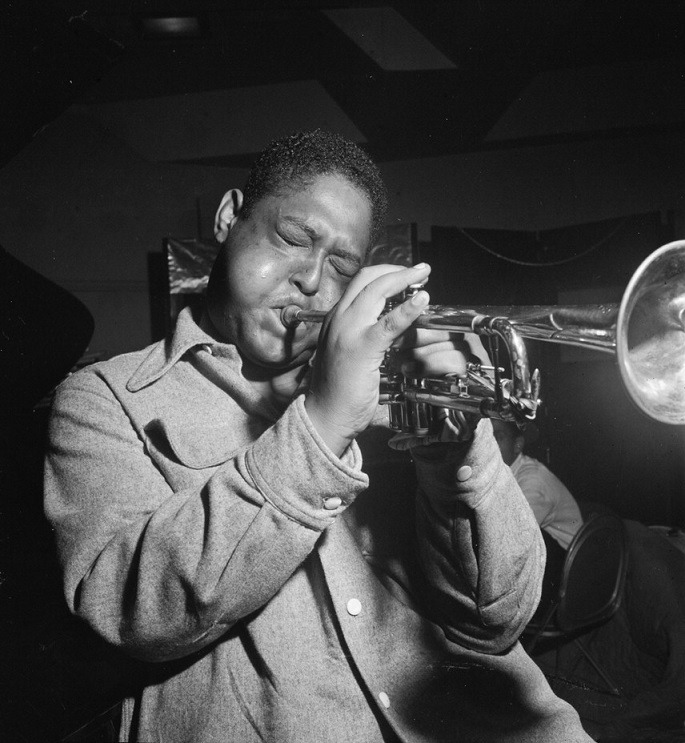 Theodore Fats Navarro was an American pioneer of the bebop style of jazz improvisation during the 40s.  He influenced many players of his generation including Clifford Brown and paved the way for many others to take up the mantle. He showed unbelievable promise during the course of his career. He managed to perform with the likes of Tad Dameron and Kenny Clarke but passed away at a very young age of 26 as a result of complications arising from tuberculosis and heroin addiction.
9. Herb Alpert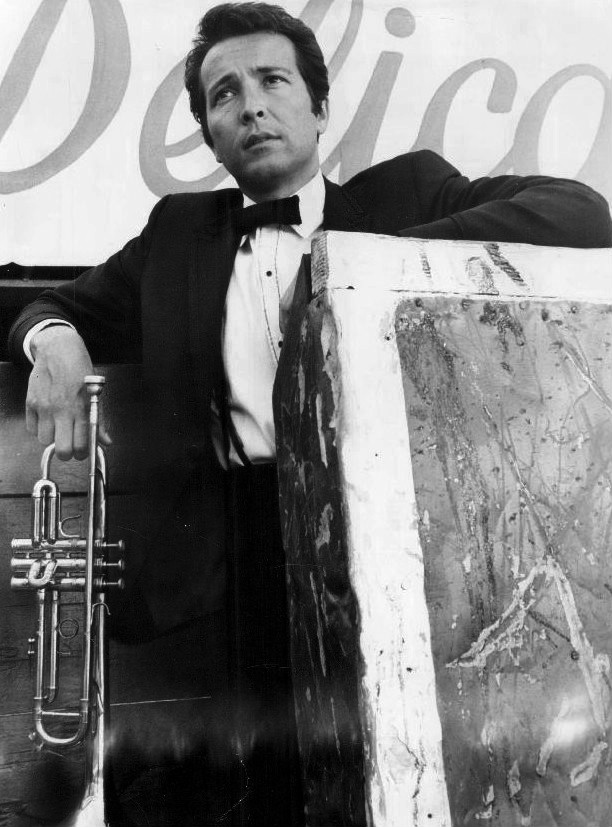 Like Wynton Marsalis, Herb Alpert still plays the trumpet actively today. He has won the coveted Grammy Award for his solo artistry and his role as a respected bandleader. Aside from playing the trumpet and performing in front of thousands of audiences across the world, Herb is also a respected recording industry executive with his own recording company under his belt. He has also produced numerous expressionist paintings and sculptures over the years that has helped consolidated his name in the art scene.
10. King Oliver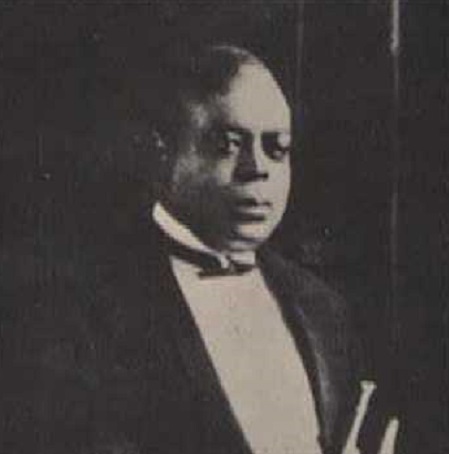 King Oliver was a native of New Orleans and was a bandleader and cornet player. He was well known and praised for his ground-breaking use of mutes in jazz which gave him a unique playing style.  He was a notable composer and the man who influenced the great Louis Armstrong. He formed a highly successful band known as King Oliver and his Creole Jazz Band" in 1922 that helped to set the standard in jazz music.