Feel free to Subscribe to Our YouTube Channel if you like this video!
When Adolphe Sax created the sax all those years ago in 1846, he had no clue that his humble creation would one day become one of the most universally played instruments in jazz. Adolphe created the sax as a means of bridging the void between the woodwind and brass sections and this discovery, changed music forever. Without the saxophone, a world where John Coltrane and Ornette Coleman would not exist, and that is not a world that many would want to live in.
As one of the most sophisticated instruments in jazz, the sax is also smooth, has a lot of soul and has a way of making the sax player appear cool and dare we say it, sexy as well. The sax also has quite a unique look and there really isn't any other instrument out there that looks like it. Don't get us wrong, other brass instruments are great and impressive, but none has a presence quite like the saxophone.
Over the years, there are numerous saxophone players that have helped to consolidate the saxophone's place in jazz music. However, some players have been more influential in the industry than others because their impact has been so great that it has helped to inspire countless other young sax players that have followed in their wake. Their contribution has also helped to shape the industry into what we love, revere, and respect today. Here is a list of some of the famous saxophonists of all time (in no particular order):
10 Famous Saxophone Players You Should Know
10. Ornette Coleman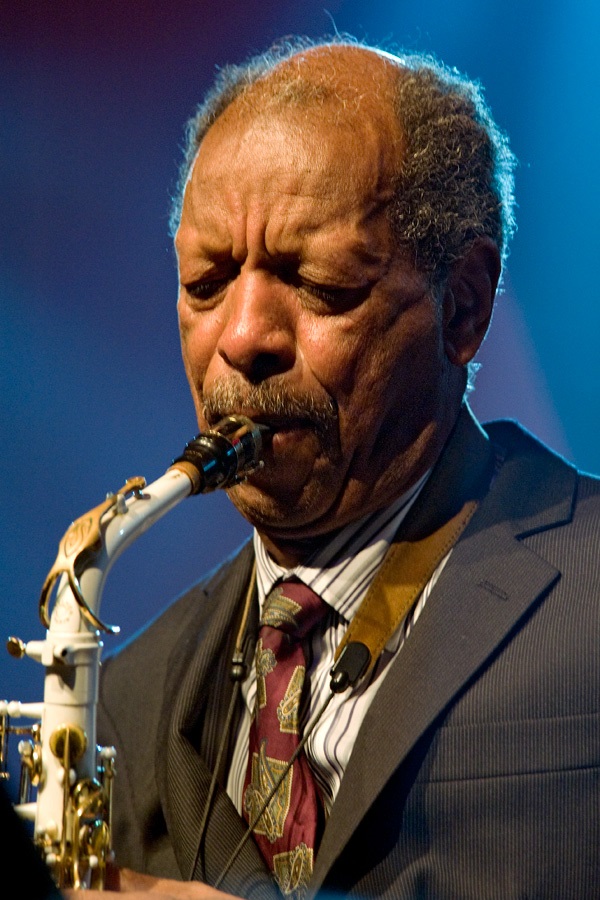 Ornette Coleman is responsible for singularly ushering in the free and Avantegarde jazz movement. An alto saxophonist and composer, he was one of the most powerful and controversial innovators in the history of jazz music. Ornette Coleman helped to widen the options in jazz, which ultimately helped to change the course of jazz music. Because of his efforts, in the late 50s and early 60s, jazz players were less beholden to the rules of harmony and rhythm, which helped to set American jazz apart from the rest of the world.
9. Michael Brecker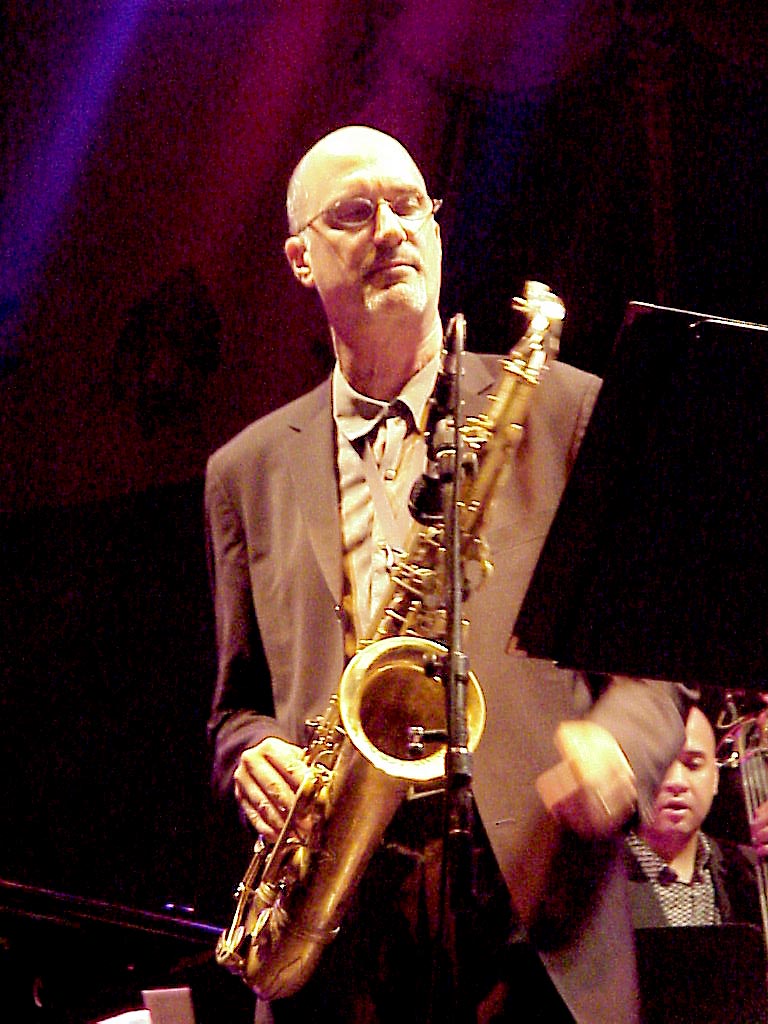 Michael is a veteran musician that is well respected in both the worlds of rock and jazz. Brecker had an uncanny ability to absorb the language and sound of Coltrane harnessing it to move from progressive jazz with musicians such as Herbie Hancock and Pat Metheny to a pop and rock session with rock greats such as Billy Joel and Aerosmith. Brecker became the standard when it came to modern sax playing, which allowed other contemporary players such as Joshua Redman and Chris Potter to follow in his footsteps.
Lester Young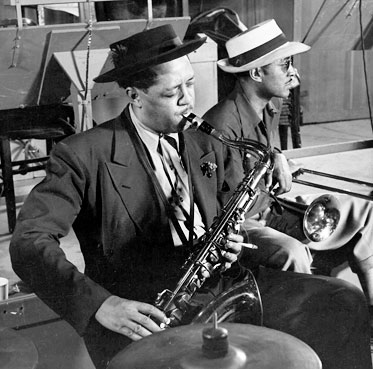 When Lester Young started playing, he had a very clear vision of setting himself apart from the other saxophonists of the '30s and '40s. Back then, most saxophonists mainly opted for an edgier and more biting tone, however, tenor player Lester chose to go for a more relaxed and warmer tone. One of his best albums which was made in the '50s was the President Plays With the Oscar Peterson Trio which was a huge success. He managed throughout his career to work with the greats such as Billie Holiday, Harry Edison and Count Basie. Lester Young played with many bands before he eventually settled down with Fletcher Henderson's operation where he would fill in regularly for Coleman Hawkins.
Grover Washington Jr.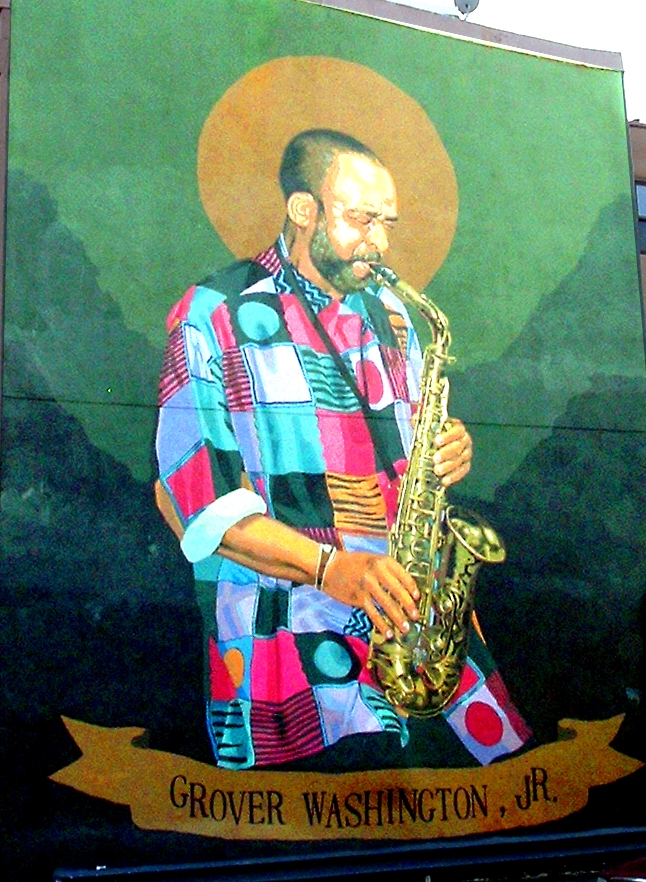 Grover Washington is considered by many as one of the pioneers of smooth jazz. Even though he is most well known for his work in smooth jazz, he also completed hugely successful projects that had elements of jazz funk and soul jazz. Grover was extremely versatile as he could also expertly play alto, tenor, soprano, and baritone saxophones. He was incredibly popular in the 70s and 80s and is credited with having inspired the greats such as Kenny G, Steve Cole and Pamela Williams.
Stan Getz

Stan Getz
Stan Getz was originally from Pennsylvania although he was of polish and Ukranian descent. He started playing the saxophone at an early age of 13 so he was highly skilled at his craft. He worked with some of the most well-known names in the industry including Charlie Parker. He is credited with pioneering the bossa nova style which is still as popular today as it was back then. Bossa nova is a Brazilian type of music that was and is still popular with many modern saxophonists.
Coleman Hawkins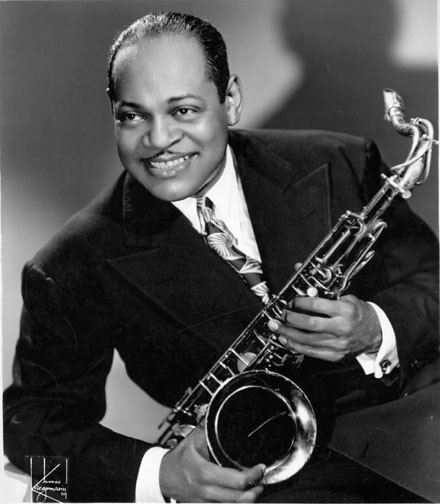 Coleman Hawkins was born in the early 20th century and was one of the very first musicians to ever play jazz using the saxophone. While Lester Young was responsible for bringing the sax out of the ensemble and into the spotlight, it was Coleman who helped it to remain popular among the masses and other musicians. Coleman recorded with the Mound City Blowers back in the early 20s which was actually one of the only recording studios that released interracial music. In many ways, therefore, Coleman is categorized as a forefather of jazz music. One of his most popular albums was titled Body and Soul (1939) helped to introduce him to a larger American audience which was a huge success.
John Coltrane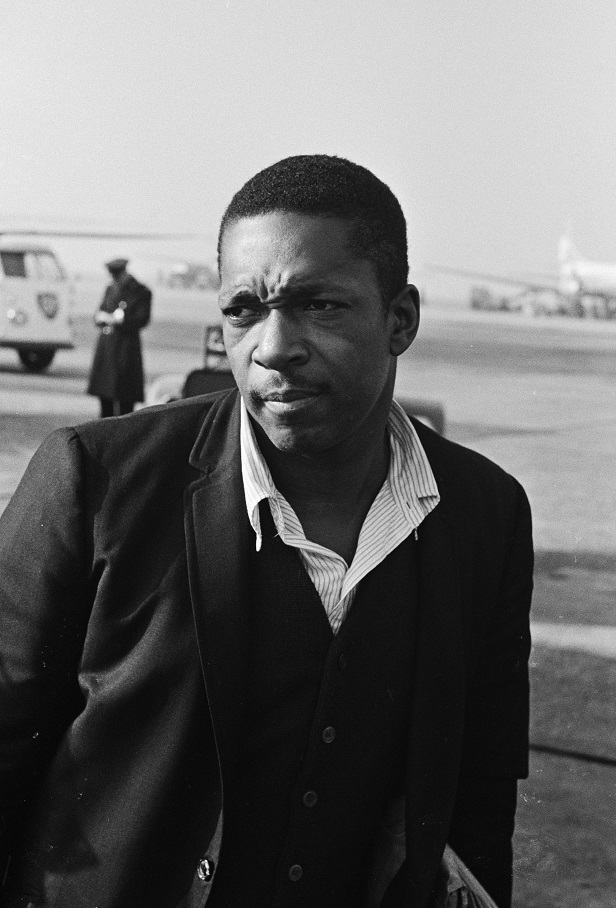 John Coltrane is a well-known name in the world or jazz. His influence and value were still being debated as recently as 1960 but it has become clear now that his contribution to the industry was invaluable. Coltrane was influenced by Dexter Gordon and Sonny Sitt and was one of the most popular jazz players in the 1950s and 60s. Because of iconic albums such as A Love Supreme, My Favorite Things and Giant Steps, Coltrane became an iconic figure in 20th century jazz and helped to put American jazz on the world map.
Charlie Parker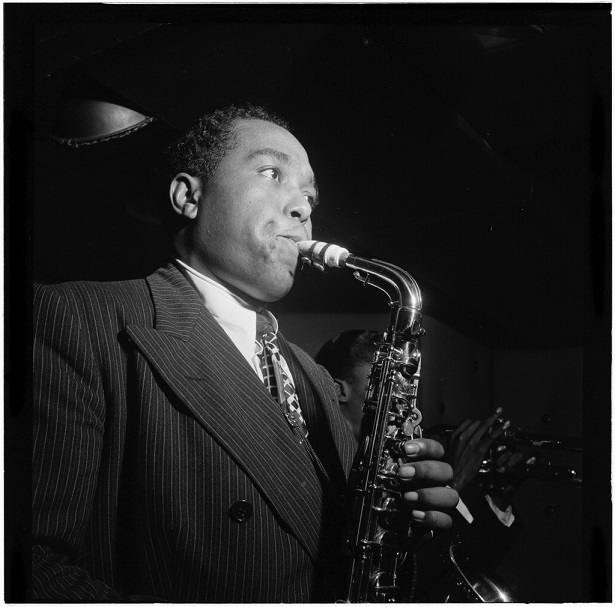 Charlie Parker was one of the most troubled jazz musicians and also one of the best. Born in 1920 Parker only lived until he was 34 years old as a result of complications with his liver cirrhosis. Despite also dealing with a serious heroin addiction, Charlie managed to produce revolutionary music that was warm and bright as a result of the skilled musician. Parker was instrumental in the development of bebop, which was an exciting alternative to the swing in the early 40s. His style drew Latin and blues influences that can still be replicated today in modern jazz.
Ben Webster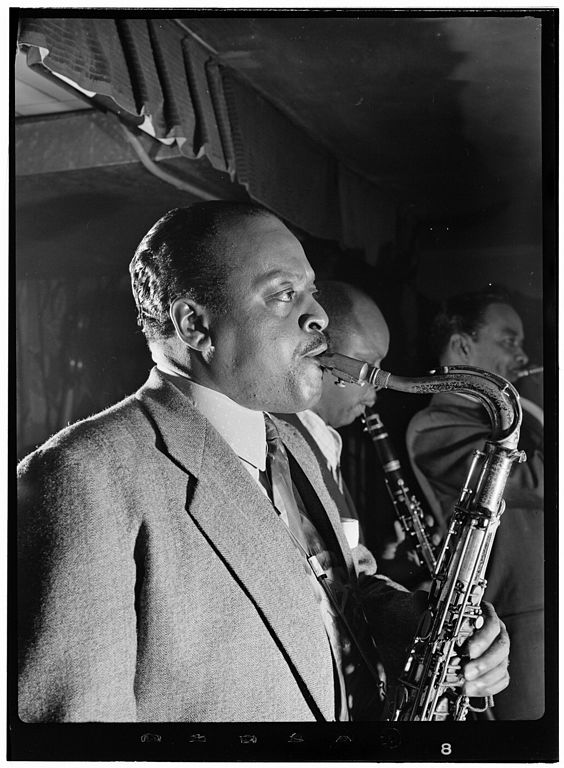 Ben Webster is most popular for his music with the Duke Ellington Orchestra that lasted from the mid-1930s to the late 1940s. He was often referred to by his nickname the Brute and the Beautiful because of his beautiful sound which gave his music an exceptional touch of gentleness while his faster tempos were virile and brute. The tenor saxophone player worked alongside the likes of Duke Ellington and Fletcher Henderson. Though he received critical acclaim for his music, he suffered from addiction which caused his health to deteriorate until his death in 1973.
Sidney Bechet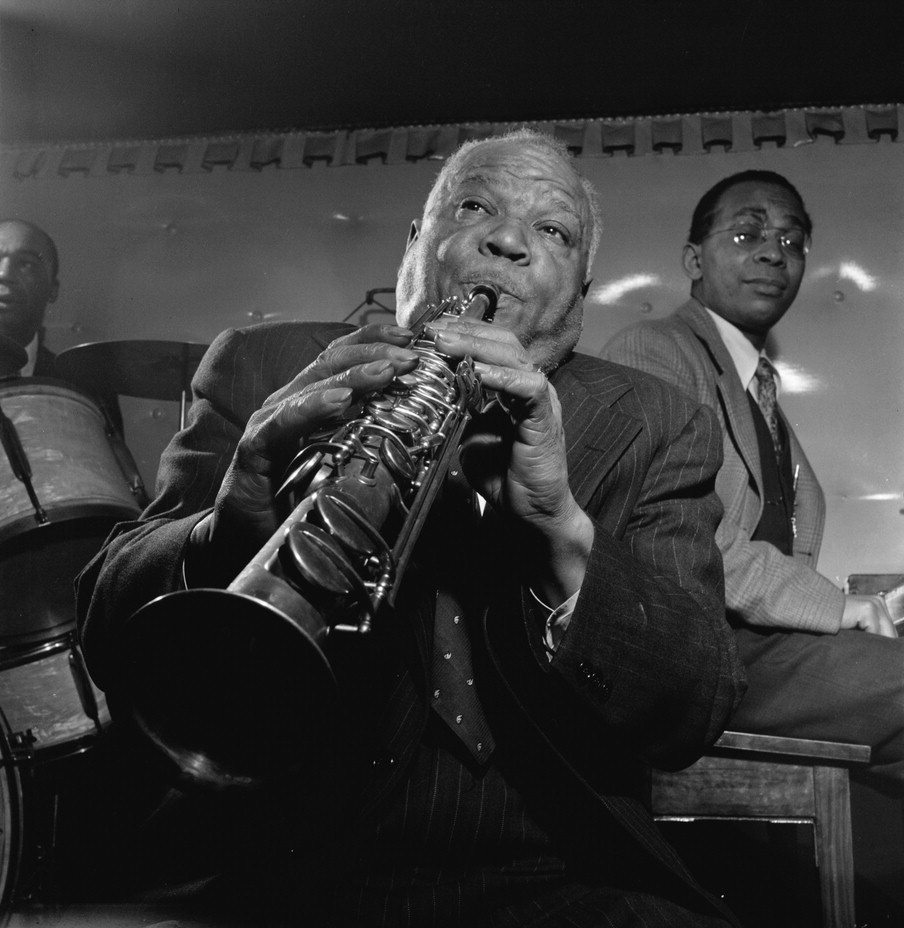 Sydney Bechet was not just a jazz saxophonist, but he also played the clarinet and was a respected composer. He was one of the very first solo jazz artists to record beating Louis Armstrong to the studio only by a few months. By the time he was 17 years old, Bechet had performed and played with some of the most influential musicians in his New Orleans hometown. While in France, he managed to record albums that rivalled even the most popular pop stars of the time.