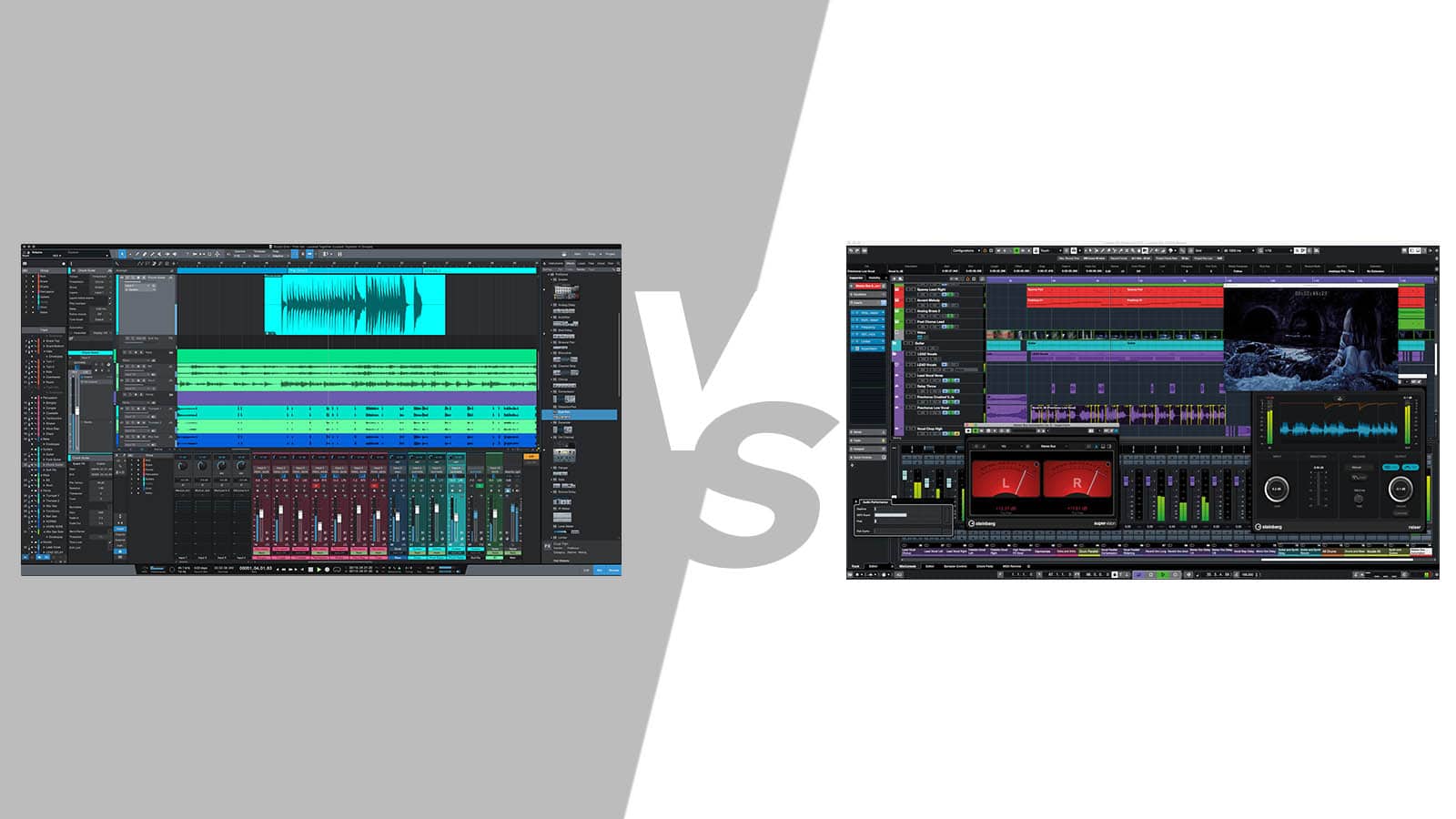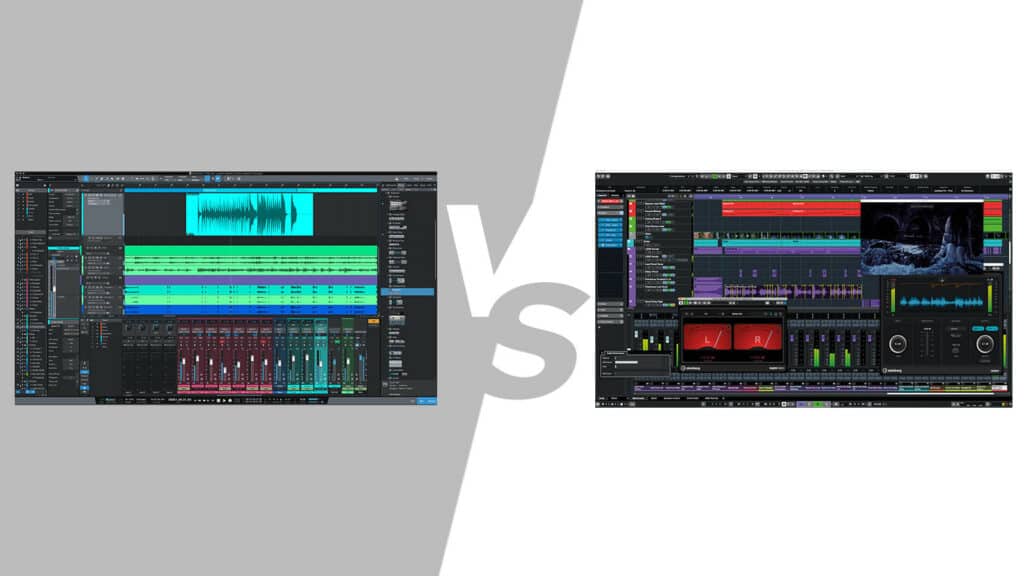 If you intend to create music on a computer, you have to use a Digital Audio Workstation, also known as DAW. A digital audio workstation (DAW) is a device or application software used to record, edit, and produce audio files. As DAWs became more advanced, their functionality has also enhanced.
They are used daily to create sound effects, clean up noisy audio, and produce an entire music playlist. It is crazy how DAWs and Laptops have made it possible for people to compose music while sitting at home or even in a coffee shop! An artist composes music with his creative abilities.
Aspiring musicians now have more options thanks to the advancement of digital audio workstations (DAWs). Having unlimited DAWs choices, it becomes challenging for them to choose the best one for themselves. Studio One and Cubase need no introduction in the Digital Audio Workstation market.
Both of them are being used by millions of people for making unlimited exceptional music and earning well! But it is pretty hard to select one of them, so here's a brief comparison.
Comparing Studio One vs Cubase
| Features | Studio One | Cubase |
| --- | --- | --- |
| Users | Beginners | Professionals |
| Interface | User-friendly | Complicated |
| Tools | Limited | Widest range |
| Requirements | Competitive hardware | Compatible hardware |
| Access | Free simple version | Free trial (30 days) |
| Pricing | Cheap | Expensive |
Studio One vs Cubase: What Are The Differences?
Studio One
PreSonus has been creating solutions for musicians, content creators, producers, and audio engineers since 1995. PreSonus deserves credit for audio and music enthusiasts from the home to the studio to the stage.
Their innovation to remove the barriers and generates solutions has made their solutions the talk to the town! The company that inspires everyone to recognize their creative potential!
Features
Studio One is an excellent DAW software invented by PreSonus in 2009. This DAW has gained popularity over the past few years for a good reason. Studio One is filled with lots of features and professional-level DAW. The software not only confirms this but also, in certain aspects, puts it ahead of the competition.
It's hard to find another DAW that comes pre-installed with Melodyne, one of the industry's best pitch modelers, and Studio One is the only one that does so. The software has an easy-to-use interface that is ideal for beginners. Studio One has a variety of effects and sounds, including onboard Melodyne, which is impressive.
Hardware requirements are lower than those of the competition. It's more affordable than many comparable DAWs, and it works with all major platforms and many vital plugins. However, the software lacks many of the features, effects, and sounds found in the competition's software.
Even the most experienced users may be missing out on advanced notation tools. When it comes to MIDI, it's not quite as strong.
Tools
It is one of the most popular DAWs currently available. It combines the benefits of electronic-oriented DAWs like FL Studio and audio-oriented programs like Pro Tools. Its drag-and-drop interface makes the creation of music accessible and efficient.
And the version 5 update added new features such as clip gain envelopes, a score view, and a streamlined "Show Page" that facilitates live performances. With the addition of the arranger Track, the software has become even more adaptable.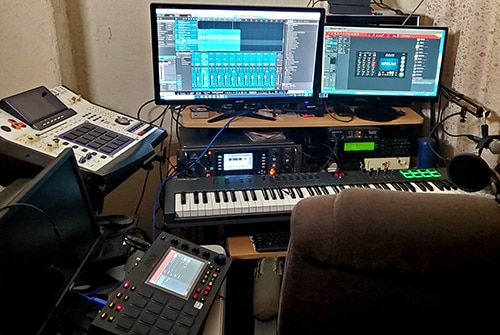 The Arranger Track is an arrangement tool that enables you to modify and rearrange portions of your entire Song as if they were separate events. The Ampire modeling amp and pedalboard plugin have a wealth of effects and amp modelers that guitarists will appreciate.
In the Pro version, you get a feature that resembles analog consoles. Clip Gain Envelopes is a simple and effective way to correct sections of audio that are too weak or too loud. It's convenient to use because of the visual referencing and painting-style operation.
Pricing
With a variety of license-based options, the price of this incredible software varies widely. Studio One 5 is open source and available to everyone. The software is also very cheap compared to other DAWs applications or software.
Artist versions cost between $46 and $88. The Professional versions are the most expensive, ranging from $139 to $372.
Licensed-based pricing is also available for educational institutions. Even though the software is costly. But it is also providing us with the features that are lacking in many others competitors' software. So, the price is worth it!
Cubase
Cubase is a Digital Audio Workstation invented by Steinberg in 1989. Millions of users use this proprietary software for music, editing, and cheating what's inside their minds. Ever since its advent, the software has maintained its standard of excellence.
Its all-around features have made it a keepsake for the world's most famous music production houses. The software has introduced excellent tools, and the matchless results have made it the talk of the town!
Features
Cubase aims to assist music producers in creating new tracks, modifying audio files, and implementing custom workflows to streamline and automate across projects. The platform includes a quantize panel that lets users control the pitch, tempo, distribution, and audio arrangement across multiple tracks.
Since it is built on more than three decades of improvements and innovations, this high-quality software is suitable for many users. Cubase offers some of the most comprehensive libraries of sounds and effects, all of which are cross-platform compatible and include all the necessary plug-ins.
It has attractive cross-grade and upgrades options. It's a little too complicated for complete beginners to use. Hardware is required to meet the more stringent requirements.
Tools
It's been 30 years since Steinberg's Cubase was first released, and it's packed with an impressive array of tools and features focused on all factors of sound shaping, from recording and editing to composing and mixing. Compose quickly and easily by combining chord pads with a MIDI controller, using the Chord pads feature.
Using a variety of modulation effects in a user-friendly environment, the FX Modulator is a powerful sound-shaping tool. Users of Cubase can also hide or reveal tracks and export FX, groups, MIDI, audio, and video tracks to archives. Composers can also create personalized workspaces for managing multiple projects.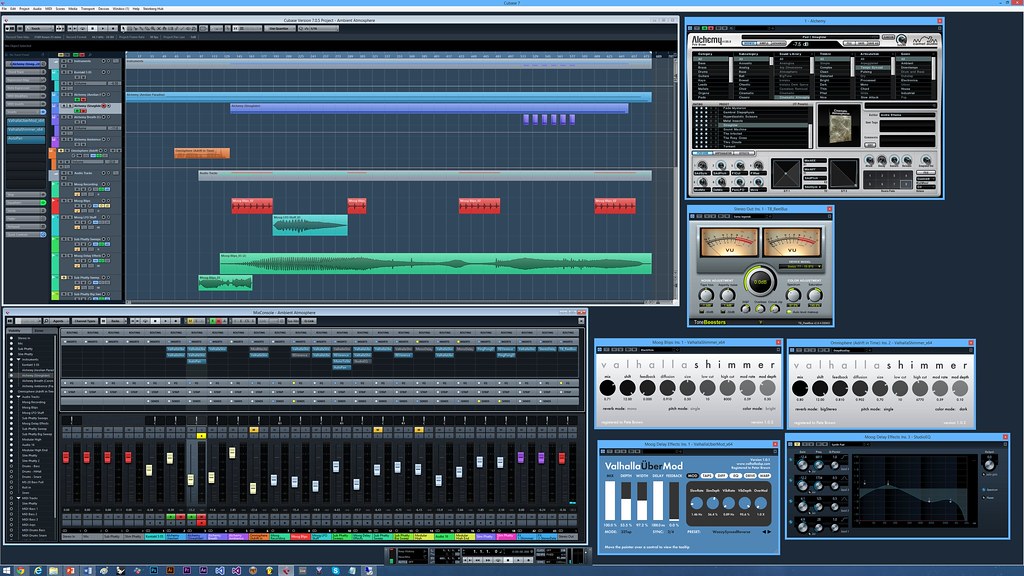 The integrated project browser enables music producers to view and edit available projects, events, and tracks, as well as locate and organize content using the MediaBay application. The MediaBay section of Cubase also receives enhancements to its search filter, write protection system, and display of search results.
Cubase's chord pads facilitate musicians to manage composition parameters to edit chords, jam with chords and patterns, and enhance chord performance. It provides various features, including spectral comparison, scale assistant, sample tracks, colorized mixer channels, batch exporter, notepad, and latency monitoring.
The new 'Beat Designer' feature allows the program of drum machine-style beats. It adds a unique perspective to programming your beats in Cubase, despite being relatively straightforward and transparent.
Pricing
Cubase is an expensive software program due to its extensive feature set. The software only offers a 30-day trial, after which it must be purchased to continue composing amazing songs! The cost of Cubase Pro is $589.
The artist version is priced at $335, while Cubase Elements costs $100. (The prices mentioned are for Cubase 12, the most recent Cubase version)
Studio One vs. Cubase: Which One Is Best?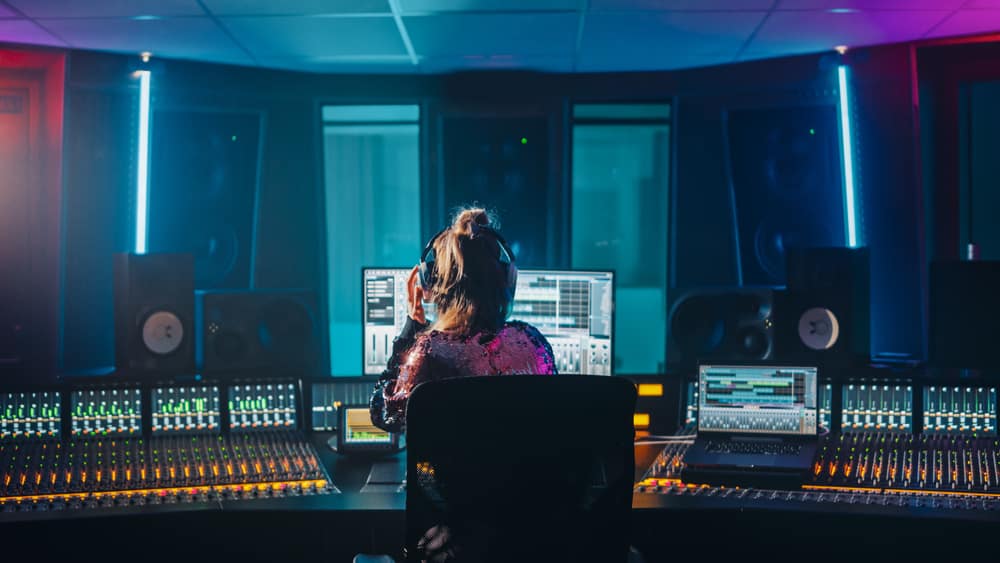 If you're a fan of music composition, audio editing, and using MIDI devices, Cubase would be your best fit. However, they are pretty pricey, and to continue using them, and you must purchase any of its versions. Also, if you're not a professional, it would be very complicated for you to operate with Cubase.
But if you are looking for an affordable one with crucial features, Studio would be a good choice. This user-friendly software is the best fit for beginners. But both of them are fantastic and a lot of fun to edit and compose unlimited music!