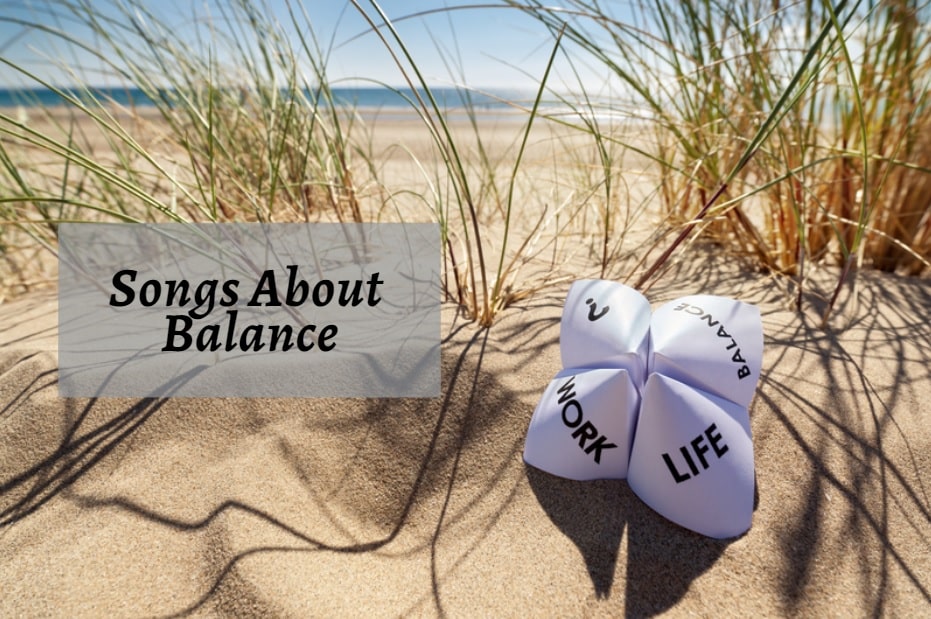 Songs About Balance
1. 'Balance' by Earl Sweatshirt
Released as a thirteenth single by Earl Sweatshirt, this track came to the public ears in 2016. The track has come out of a collaborative project with respected producer Knxwledge. The 'Adult Swim Singles' is where this song comes from.
Earl Sweatshirt is a renowned rapper whose career kicked off around 2008. With two fellow rappers, Sweatshirt formed a trio they called The Backpackerz.
Four albums are currently available for this artist, including 'Doris' (2013), 'I Don't Like Shit, I Don't Go Outside' (2015), 'Some Rap Songs' (2018), and most recently 'Sick' (2022).
'Balance' is a tough song to listen to. It highlights many of the troubles faced by young black people in the US and offers a bleak outlook on the current situation.
2. 'Get The Balance Right' by Depeche Mode
With this song, we step back to that electronic age of the 1980s. British band Depeche Mode produced this as their seventh single. It was released in January of 1983. The band decided not to include the single with the album, although it was added to the deluxe album called 'Construction Time Again'.
In this track, the idea of balance comes in the form of understanding life and the needs of other people. It's about growing up, too, and the challenges you face if you reach the dizzy heights of success. The lyrics suggest a measured blend of cynicism and optimism is probably the best way forward, always with the option to compromise where you can.
'Get the Balance Right' is compellingly upbeat 80s electronic pop. It is easy to understand why this band became so popular with their carefully crafted arrangements and great hooks.
3. 'Balance It' by Singah
There is a great opening drum beat to this song that fuses African and contemporary patterns. It's a great advert for pitch-altering plug-ins that Cher made famous. That aside, this is a fun track that pulls you into a party mood.
What particularly appeals to me is that this is sung in what seems to be a mixture of Nigerian and English. It's cheeky, alluring, and has been quite successful, if not a charting track.
Singah's real name is Fabian Singah Okike, and he's around twenty-five years old. This Nigerian-born artist has released quite a considerable amount of material following his opening song for PClassic Music Group, 'Teyamo'.
4. 'Balance' by Savara
Remaining in the African vein for a moment longer, Savara is a rare talent. He currently plays, produces, and performs all of his music. This track is a single Savana released from his album titled 'Savage Level'. Savara also is a celebrated member of the Kenyan group called Sauti Sol.
In 'Balance' Savara invites us to live life to the full but be caring and look after one another. The accompanying video shows a stressed office worker, ready to break and completely overloaded.
Perhaps this represents the imbalance many people experience between working life and home life. Even if this isn't your genre of music, you will quite probably enjoy the dancing in the video and just how in his element Savana appears.
It is an incredibly well-produced track with a tight 808 drum machine that provides a snappy beat to drive the arrangement.
5. 'Balance' by Timaya
Released in 2019, these songs have quite a different take on the idea of balance. Whereas in the majority of these tracks, balance is about life, growing, working, and just being human, this is purely about money.
In the chorus, you hear a repeating line "As I get money in my pocket, balance eh, I go just enter the place, balance eh". The song is all about the success you might enjoy if you make a lot of money. It suggests that attitudes change towards you when you have money, you can even make the world dance.
'Balance' is the key single from Timaya's EP called 'Chulo Vibes'. This EP represents the first music Timaya's created in a few years, and it has been greeted with respect. The theme that runs through this release is quite reflective.
Stylistically, 'Balance' has a distinctly Caribbean rhythmic feel with the instruments that echo this vibe. On the surface quite light in nature, but it has deeper layers.
6. 'The Balance' by The Moody Blues
A track that takes us back to the 1970s and a time when the Moody Blues were making all the right kinds of sounds. Alongside tracks like 'Knights in White Satin', the unforgettable soundtrack to Jules Verne's 'War Of The Worlds', this group often uses narrative to create their songs.
'The Balance' is no exception. The opening of the song has an introduction that has overtones of progressive rock. It is over a minute of narration accompanied by acoustic guitar and string pad.
This builds to a big chorus that holds some of the underlying meanings of the song These include the invitation to "open your mind" and "open your heart".
There is a spiritual slant to the music. If you watch the official video, then this becomes all the clearer as the tree that provides glowing fruit also gives joy and a kind of enlightenment.
Whether the Moody Blues intended the song to hold Christian or Buddhist values, I'm not sure, but the message seems to be one of learning to understand yourself.
This song is the tenth on the album the Moody Blues titled 'A Question of Balance'.
7. 'Everyday Life' by Coldplay
Coldplay titled their eighth studio album 'Everyday Life', with this the title track. The album was released in 2019. It was a double album with the first CD titled 'Sunrise' and the second 'Sunset'.
'Everyday Life' reached the shop shelves as a single designed to be a promotion track for the album. There are definite similarities to their earlier album 'X&Y', but 'Everyday Life' offers a more experimental side of Coldplay that I find appealing.
The production on this song is typically big created for the impact but also in readiness for the vast stadiums Coldplay performs in. The lyric content is where the heart of the song beats. It asks the questions that, from time to time, we probably all ask ourselves.
Themes like universality and connecting through our collective humanity underpin this track. Whilst balance doesn't get a specific mention, it seems to me that this is one of the many messages Coldplay promotes.
In a different way to The Moody Blues track, but also a link is an underlying spirituality in this song that invites a deeper understanding from us all towards one another.
8. 'New Balance' by Jhené Aiko
With this song from 2017, we return to the concept of finding someone who can bring a balance to your life. The album that this particular track comes from is called 'Trip' and was written during a difficult time in Aiko's life.
Her marriage to producer Dot Da Genius broke down, and even though they still worked together on several tracks for the album, Aiko was standing on troubled ground.
'New Balance', according to Jhene Aiko, is about a small crush she had on a boy that soon dissolved. It took a new love interest to come along before Aiko felt able to finish the track.
It has an easy-going R&B soul feel that compliments the dreaminess of the lyrics. As you would expect, it is excellently produced.
Aiko has been in the music business since as far back as 2002. She has released three studio albums, the most recent titled 'Chilombo' that hit the stores in 2020.
9. 'New Balances' by Wale Folarin II
Even though Wale Folarin II might not be easily classified as mainstream Hip-hop, he has a big following. Many of the comments on his YouTube page ask why he's so slept on and not trending.
It's a valid question as this song, amongst others Folarin has produced is, surely deserving of a wider audience.
The album from which 'New Balances' stems is Wale's seventh studio album. This was released in 2021. You may not be familiar with Wale's credentials, but the producers of this album and this track make for an impressive line-up.
They include the likes of Dr. Dre, Hitmaka, and Dj Khalil. 'New Balances' is the first track on the album written by Olubowale Akintimehin: Wale's full name. The album charted at number 22 on the US Billboard 200.
10. 'Balance' by Karole Kasita
For this final entry on the list, we take a listen to a big hit from Uganda. 'Balance' falls into the genre of electronic pop, but here the flavour is unmistakably African.
This comes through in the song in the distinct rhythmic drum and bass patterns that match seamlessly with elements of Reggae heard in the skanking organ chords. This makes the song a definite contender for the dance floor.
As far as I can discover, Kasita is still releasing albums independently but secretly hoping for an attractive record deal with an established company.