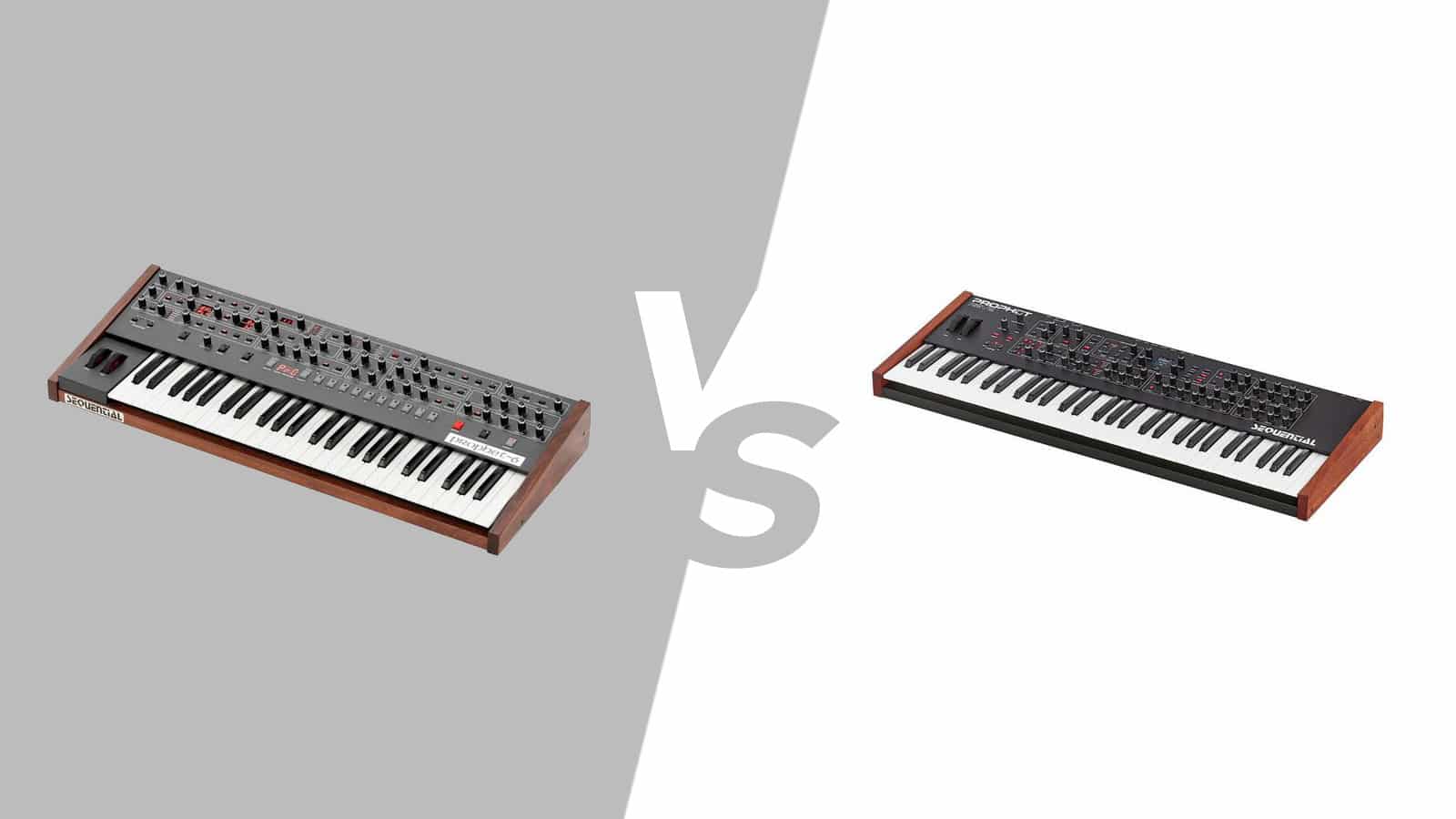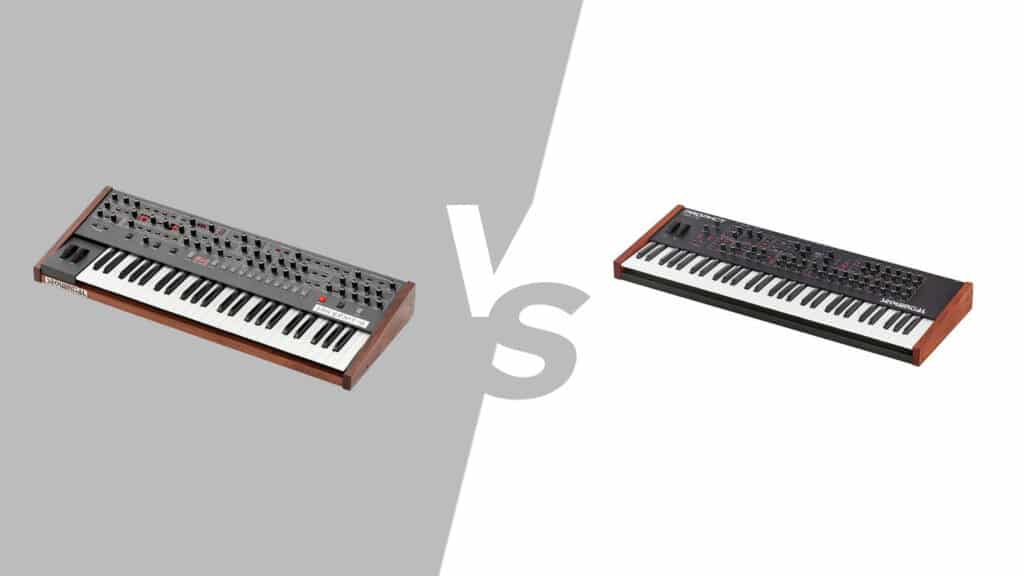 A synthesizer is just another name given to an electronic keyboard. It enables the user to copy or generate any kind of sound like that of a traditional instrument or the sound of footsteps on gravel. These instruments look mundane and small but they are truly packed with a lot of potential to amaze their users.
If you own a synthesizer and learn how to make the most of it then you can literally play any instrument that has ever been made. These instruments have gone viral ever since they were first manufactured in the 1979s. There are hardly any pop albums made without the use of an electronic keyboard.
The word "synthesize" basically means to create something new with pieces that already exist. So a synthesizer uses old sounds to create a new and different one. Keyboard synthesizers are used to enhance sounds along with reducing distortion so that you get a clean and clear sound quality.
There are many different brands that have come out with their own keyboard synthesizers over the years. You will need to do a proper research of the options that fall within your budget to choose an instrument that meets all your needs.
Rev 2 and Prophet 6 are two synthesizers that have taken up a huge chunk of the market share for keyboard synthesizers. Both of these devices are manufactured by Sequential.
You will see a lot of common ground between both of these options but if you need to splurge on any one of them then it is worth it to look at the differences between them. This will help you in making a decision that will last you many years.
Prophet 6 vs Rev2
| Features | Prophet 6 | Rev 2 |
| --- | --- | --- |
| Price | $2999 | $2599 |
| Number of Keys | 49 | 61 |
| Number of Voices | 6 | 16 |
| Sound Palette | Not very diverse | Incredibly diverse |
Prophet 6
Just as the name suggests, the Prophet 6 is a 6 voice polyphonic synthesizer. Which means that it can play 6 different voices together at the same time. It is a stylish device that is bordered by oiled and dark mahogany. It glows red due to the several lights on top which gives it a modern and retro look at the same time.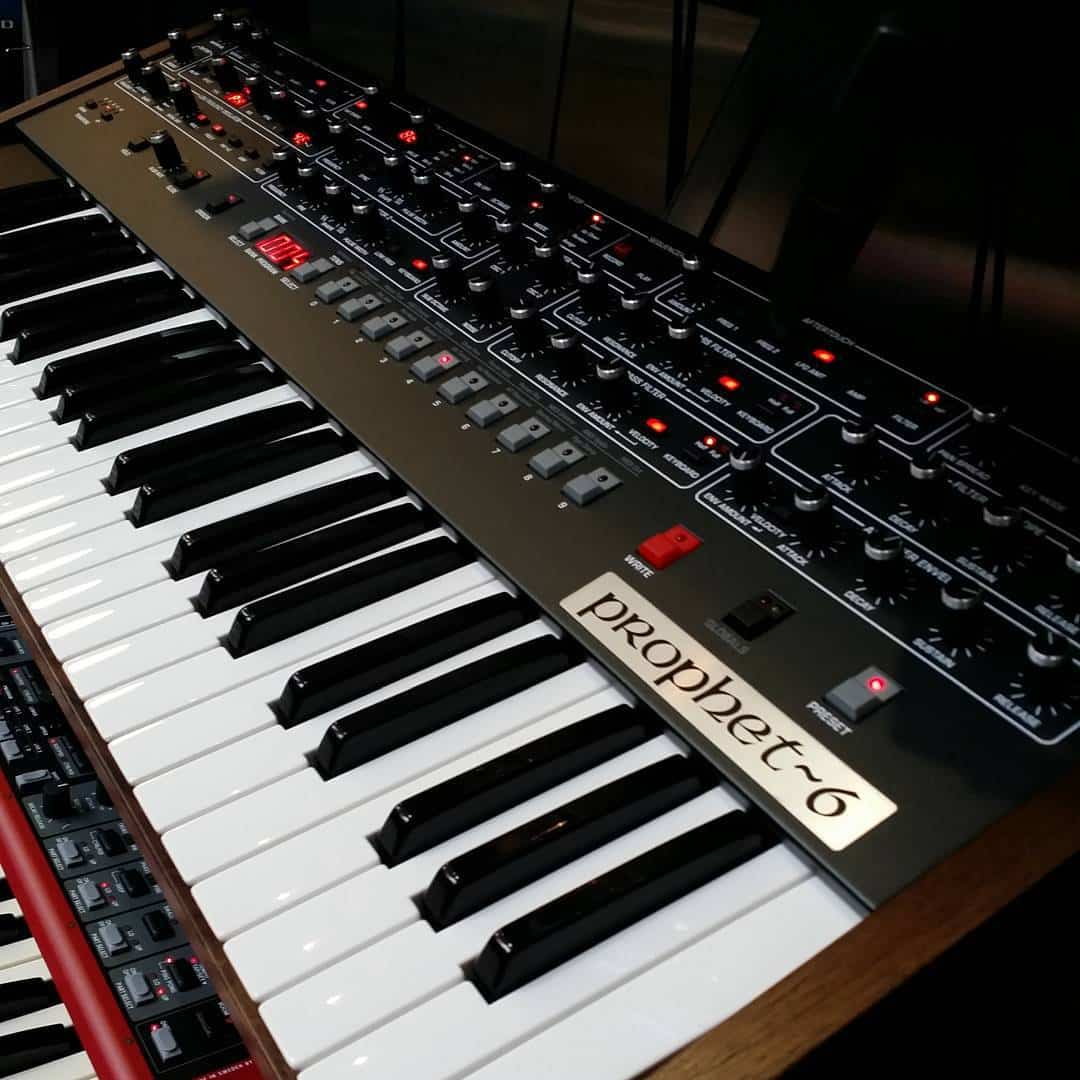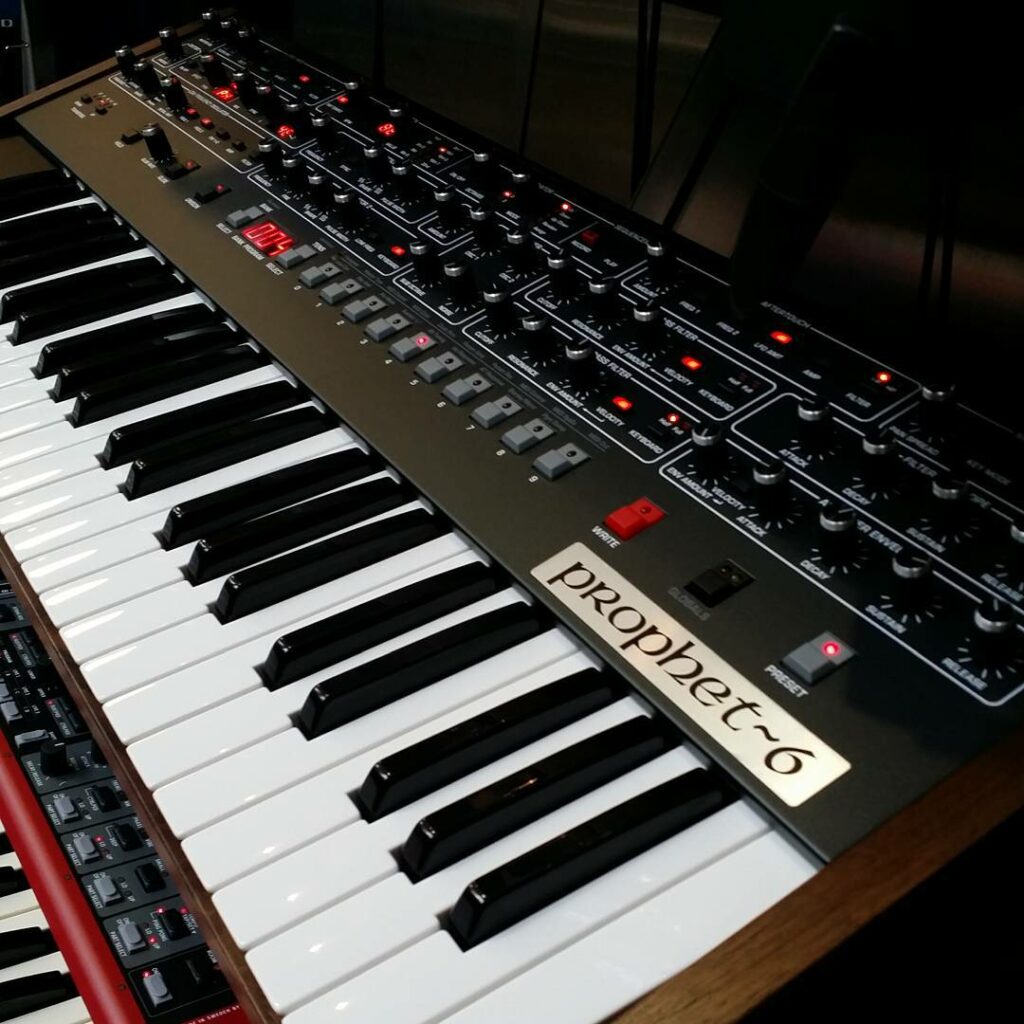 Every single wheel, button and knob on this device give a high quality feel.
Design
The main keyboard is a 49 key instrument that is semi-weighted. It is not designed for classical playing. The Prophet 6 is roughly a foot wide and 3 feet long. It weighs around 20 pounds. The Prophet 6 has an appropriate amount of connections.
The ones on the back panel include a USB connection, AC power input, sustain footswitch input, volume pedal input, MIDI ports, Mono left and right, stereo headphones output, etc. These connections increase the versatility of the device and also makes it easier to use.
Sound
Since the Prophet 6 belongs to the category of analogue poly synthesizers, it relies primarily on envelopes, analog filters and voltage controlled oscillators to make its sound. The analog technology has made a great comeback in the past decade but Sequential means business with this term.
This synthesizer should be able to satisfy any analog enthusiast. Other features include an arpeggiator and a sequencer. To cut it short, this is an amazing device.
All the features that have been mentioned above, add up to make an incredibly well-rounded and versatile keyboard synthesizer. You can get a large variety of sounds out of this device with varying timbres.
Rev 2
The Rev 2 is a whole class apart from the Prophet 6 in terms of features. It is a 16 voice poly synth. Yes, you guessed that right. It can produce 16 different voices at the same time. You can even use it as two separate and different 8 voice instruments working at the same time.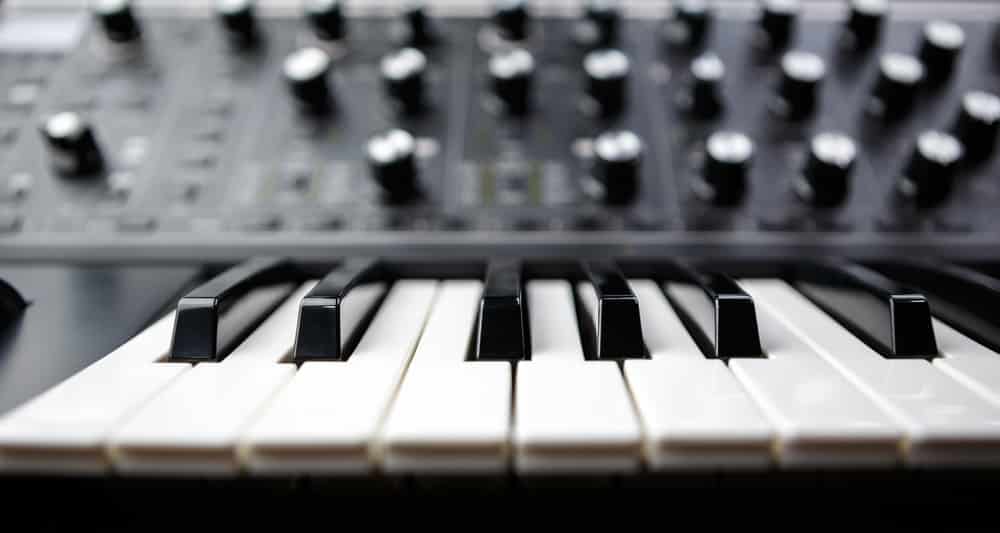 Design
It is like the Prophet 6 on steroids. The waveforms, modulations and mod matrix are highly improved as compared to the Prophet 8 even. With 16 voices and 61 keys under its belt, the Rev 2 is the best synthesizer that you can find within this price range.
The 61 keys are full sized and semi-weighted, with after touch and velocity. The keyboard gives an amazing output and the after touch is a great feature to have.
Sound
The voices on the Rev 2 feel a lot more alive than its predecessors. The DCOs have an individual wave shaper for each waveform. This creates a diverse and dynamic sound palette. The effects section has a lot more to offer than the Prophet 6. There is an extra envelope and 4 LFOs for additional modulation.
The Final Verdict
The Rev 2 wins across the board. It is the latest synthesizer and has managed to perform better on all fronts. It has 16 different voice options which open the gateway to so many possibilities. There is a vast range of sounds that can be created using this instrument.
It is an incredibly versatile device which is superior to any other option available in the market currently. The sounds are deep and wide on this gadget and you get a diverse sound palette to play with.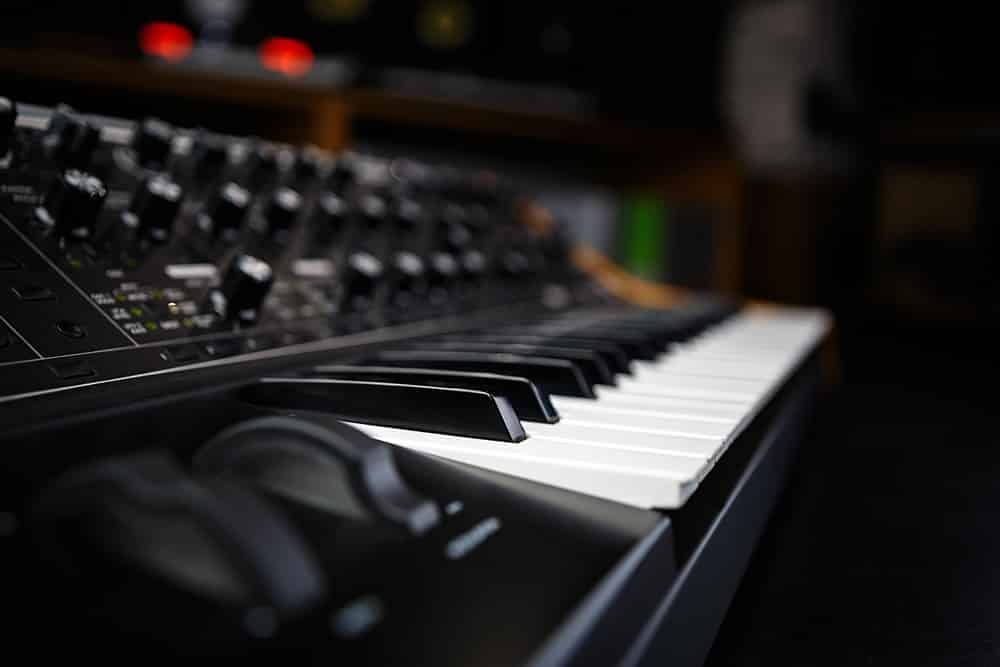 If you are a professional musician you will be able to go to town with this and have the best time of your life creating sounds that can be otherwise extremely hard to mimic. The connectivity on this device is also amazing so it does perform better than the Prophet 6 in all departments.
If you are going to splurge on a synthesizer then might as well get something that will leave you amazed and increase your performance level by multiple notches. It is totally worth the price. You should hurry and get yourself a Rev 2 so that you can start enjoying the amazing world of keyboard synthesizers.