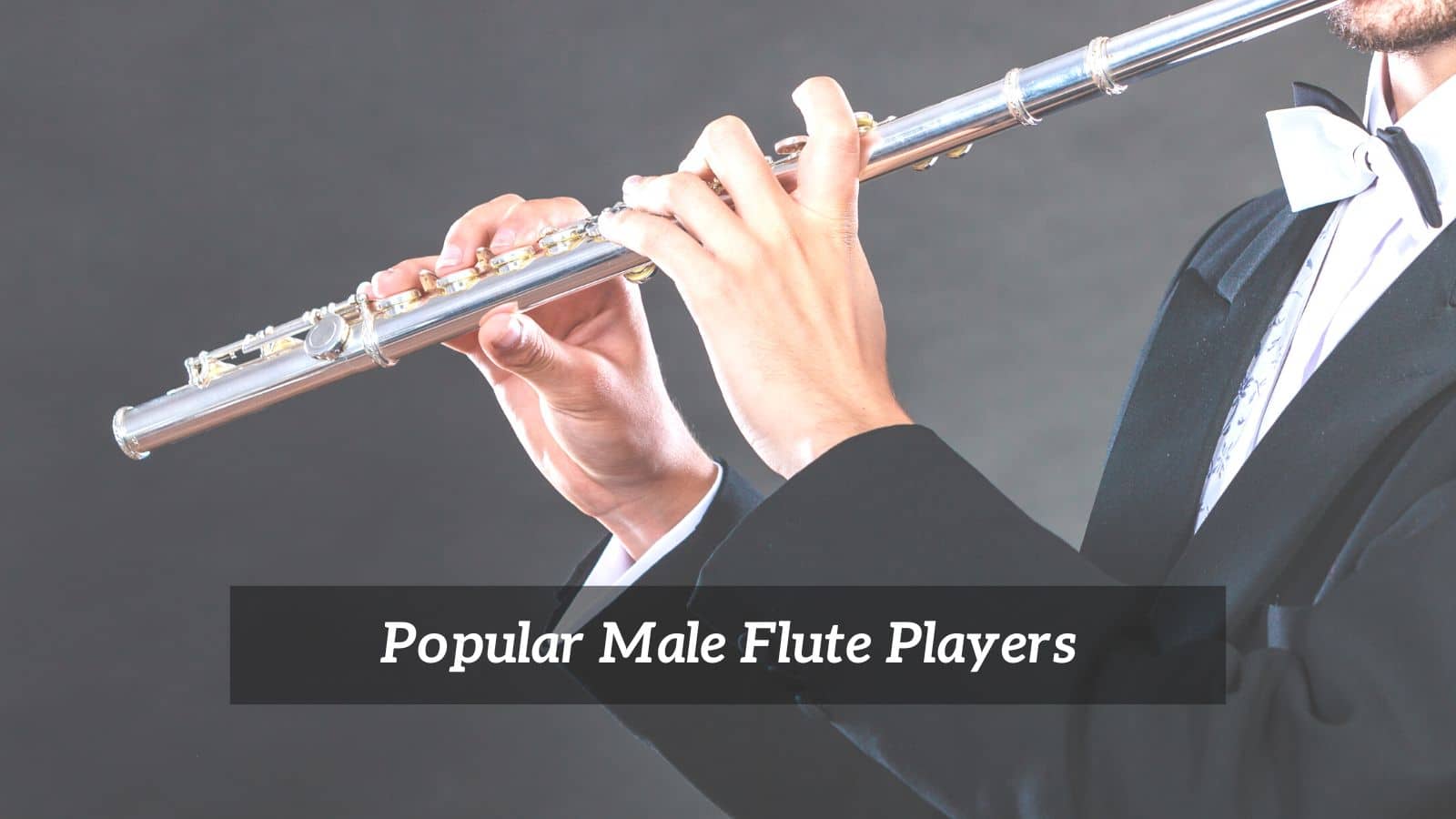 The flute is a popular instrument – there are tens of thousands of professional flutists across the world, and many more amateurs.
For whatever reason, there tends to be more female than male flutists; for instance, in America, 68% of top professional flutists are female.
However, some of the world's greatest and most influential flutists are men. This article will explore some of the great male flutists of today and why they have made such an impact.
Popular Male Flute Players
1. James Galway
James Galway, an 82-year-old Irish flutist, is one of the most important flutists of all time.
Though flute typically is not as popular of a solo instrument as piano, violin, and cello, Galway defied the stereotype and established an international performance career as a flute soloist.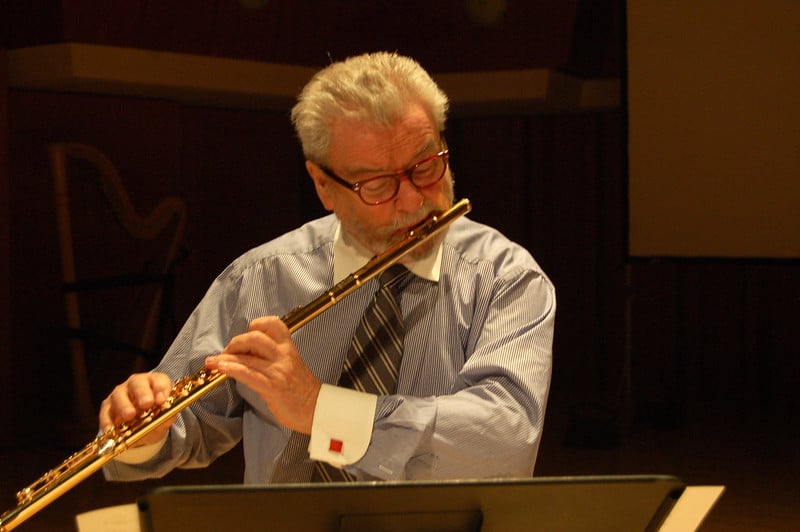 He initially was an orchestral player, playing in prestigious orchestras such as the London Symphony Orchestra and the Berlin Philharmonic, he quit to pursue solo performance.
As a recording artist, Galway has sold over 30 million copies of his music. He performs music of all genres and eras, from traditional Irish music to classical flute repertoire to traditional repertoire written for other instruments to movie music.
He won a Gramophone Award for lifetime achievement in classical music in 2014 and received the honor of knighthood in the United Kingdom in 2001. He is nearly single-handedly responsible for the general public's knowledge of flute performance.
2. Emmanuel Pahud
Emmanuel Pahud is considered by many to be the current best flutist in the world. The fifty-two year old was born in Switzerland, though much of his heritage is French.
He is one of the two principal flutists in the Berlin Philharmonic, widely acknowledged as the best orchestra in the world, which he joined at 22 as their youngest member.
He was specially appointed by their conductor at the time, Claudio Abbado. He also frequently performs solo and chamber music, traveling frequently to play with orchestras all over the world.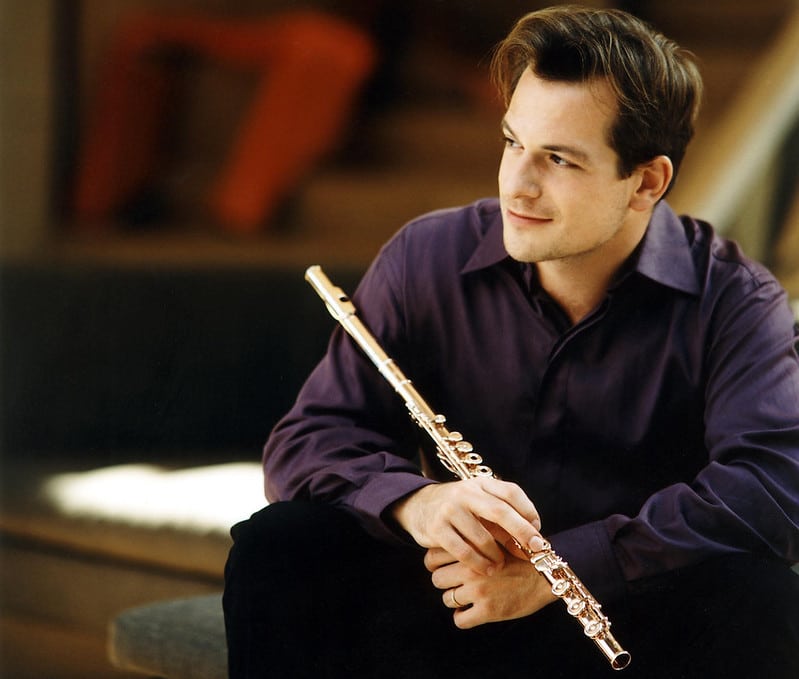 Though he primarily performs classical music of all eras, he has also explored jazz. His recordings are used in educating flutists of all ages and levels, as he is known for his excellent tone, stylistically appropriate interpretations, and emotional depth as an artist.
He is the recipient of numerous awards, including the Kobe International, Duino International, and International Scheveningen competitions, the 1997 Instrumentalist of the Year Award at the Victoires de la Musique, and the French Order of Arts and Literature, among many others.
3. Denis Bouriakov
Denis Bouriakov is the current principal of the Los Angeles Philharmonic and a successful and active flute soloist. The 41-year-old was born in Crimea, where he showcased prodigious talent from a young age.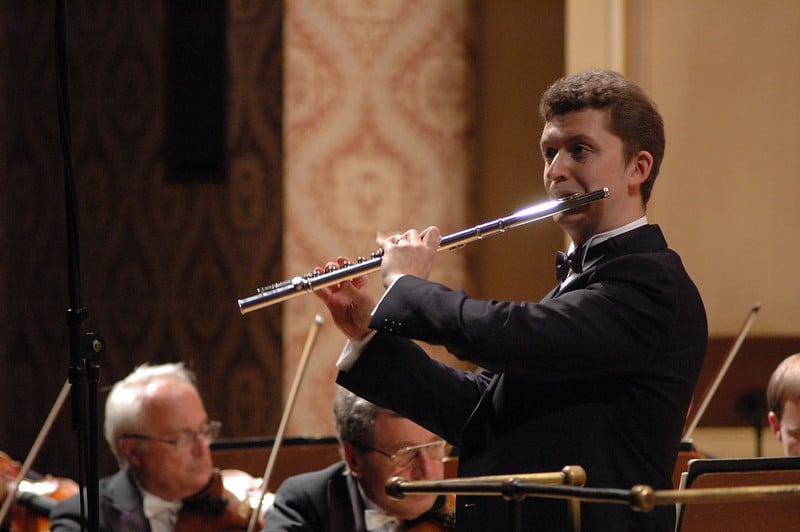 He played principal flute in several prestigious orchestras prior to the LA Phil, including the Tampere Philharmonic Orchestra, the Barcelona Symphony, and the Metropolitan Opera Orchestra.
He was also a prizewinner in multiple international competitions, including the Nielsen, Prague Spring, Rampal, and Kobe. He has toured over twenty countries as a soloist and recorded several albums.
He is known for his nearly unparalleled technical ability and huge sound; he often programs incredibly difficult works that most flutists would balk at, including transcriptions of violin repertoire.
4. Robert Dick
Robert Dick is a 72-year-old American flutist renowned for his contributions to contemporary music.
Hailed as a "revolutionary" artist, he has mixed styles including classical, jazz, blues, improvisation, world music, and electronic music to compose, perform, and teach innovatively.
He had an extensive career as a recording artist and solo performer, publishing over twenty CDs. He finds deep inspiration from Jimi Hendrix, whose music he has actually transcribed to play on flute.
He also has played an important role in contemporary music education, publishing several performance guides on how to perform extended techniques as well as flute pieces that incorporate them.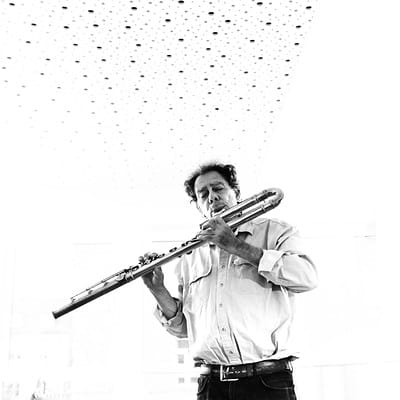 He has received numerous prestigious honors, including Guggenheim and NEA Composer Fellowships, a National Flute Association Lifetime Achievement Award, and a Koussevitzky Foundation Commision.
He also invented the "glissando headjoint," which allows flutists to perform the glissando effect. Without his influential career, flutists would not have the same broad range of capabilities.
5. Jim Walker
Jim Walker is one of the most frequently recorded flutists of all time.
The American flutist began as an ensemble performer, playing in the United States Military Band, the Louisville Symphony, and the Pittsburgh Symphony before landing his big break as principal flute of the Los Angeles Philharmonic in 1977.
While this would have satisfied many professional flute hopefuls, Walker was interested in exploring other types of music as well. In Los Angeles, he became highly active as a studio recording artist for movie music.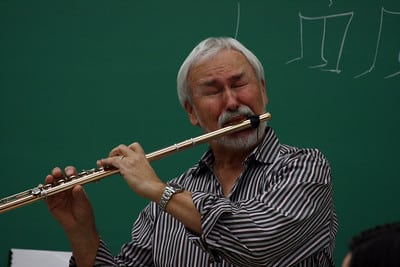 His flute playing can be heard in hundreds of movie soundtracks; he played in most major movies released between 1990 and 2010.
He also formed the jazz quartet "Free Flight," which earned great acclaim and performed in venues such as the Hollywood Bowl, Lincoln Center, and even the Today Show.
He is now one of the foremost American pedagogues, having taught at the University of Southern California and Colburn School for decades and helping form the young flutists of today.
6. Ransom Wilson
Ransom Wilson is one of the most important flute performers of his generation.
The seventy-one year old was born in Alabama and now leads a busy career as Professor of Flute at Yale University, conductor of the Redlands Symphony, Artist at the Chamber Music Society of Lincoln Center, and flute soloist.
He studied with the great flutist Jean-Pierre Rampal and has imparted his wisdom to his many students over the years.
He has performed with virtually every major American orchestra as well as many others across the globe, and released numerous recordings, three of which were nominated for Grammy Awards.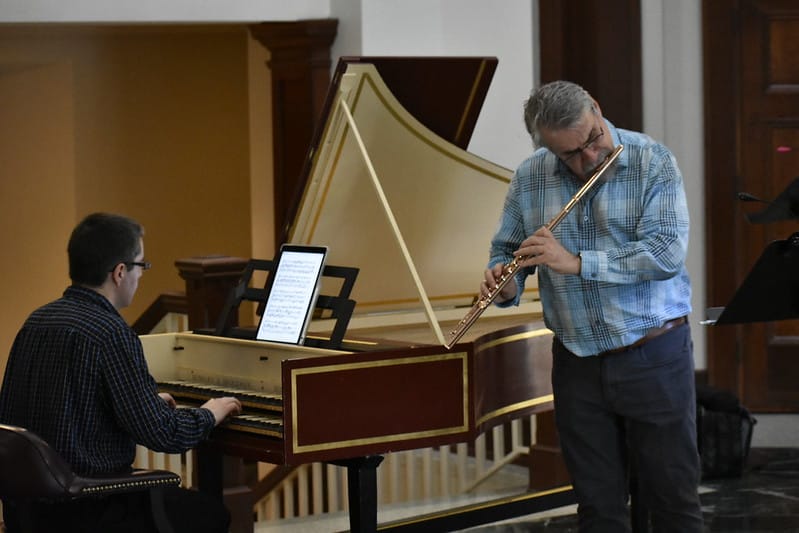 He is also praised for being a champion of contemporary music, both as a flutist and conductor.
His awards include a National Flute Association Lifetime Achievement Award, the Republic of Austria's Award of Merit in Gold for his interpretation and education of Mozart's music in America, and membership in Alabama's Music Hall of Fame, among many others.