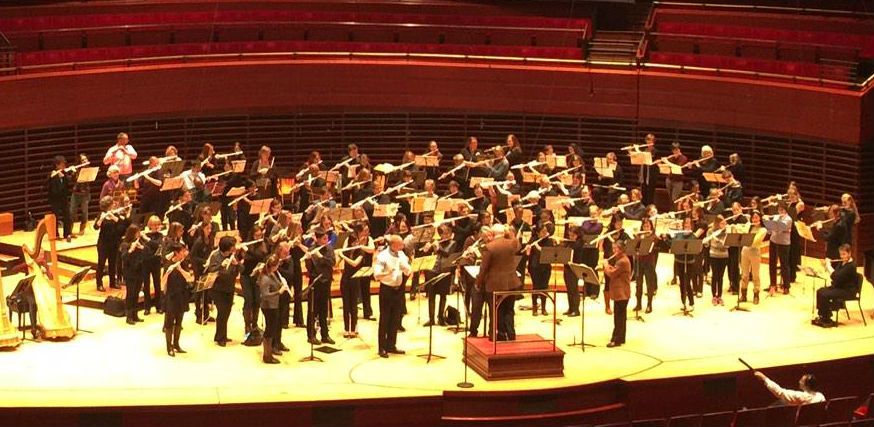 The dynamic impact of music in communities is illustrated brilliantly by the Philadelphia Orchestra. Their PlayINs allows instrumentalists to join the orchestra in unique exhibitions of performance not exhibited in other parts of the world.
Here, 100 flutists in the community joined flutists of the orchestra for a special invitation at the Verizon Hall. The effect of this form of collaboration is unity in a more powerful illustration than what many classical music performers have the opportunity to experience.
"Music-making transcends all barriers." -Elizabeth Hainen, Principle Harp
A similar dynamic would be getting to learn a sport from a professional athlete on the field, or acting from a Hollywood star while doing a scene together. The inspiration for young performers and students to play along with the greats of their region gives a boost to the power of teaching and learning.