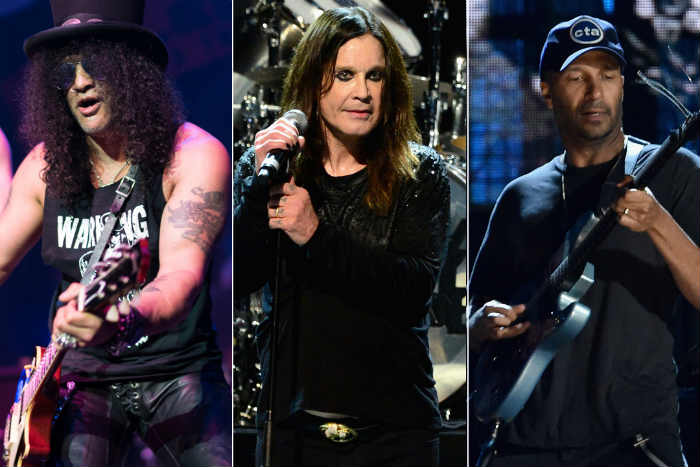 In comic book lore, a super-team is the grouping of various heroes, all with powers far beyond mortal man. When these super-powered beings bring their skills together, amazing things happen (and usually the world is saved from a giant alien or other treacherous foe).
For Ozzy Osbourne, he's attempting something similar through music. By forming his own supergroup, Ozzy & Co will face a different kind of obstacle-finding success as music veterans in an industry obsessed with youth.
Labels are known for dropping artists after a certain age barrier is crossed, among other reasons. Yet the appeal of some of music's biggest heroes like Paul McCartney, Bruce Springsteen, Brian Wilson, Mick Jagger and others is that they've been around for decades, cultivating strong fan bases that have grown exponentially more than the latest pop start.
Experience also brings connections not available to the newest act on the street. Ozzy is building his Avenger-like supergroup to consist of the talents of Tom Morello (Rage Against The Machine and Audioslave), Slash (Guns-N-Roses), and former Black Sabbath bassist Geezer Butler. The drummer space is not known at this time, but some suggest former Slayer drummer Dave Lombardo.
Ozzy & Co.'s supergroup is yet to be named officially but they're on the bill to perform in October in New Orleans for the Voodoo Music + Art Experience, according to Consequence Of Sound.