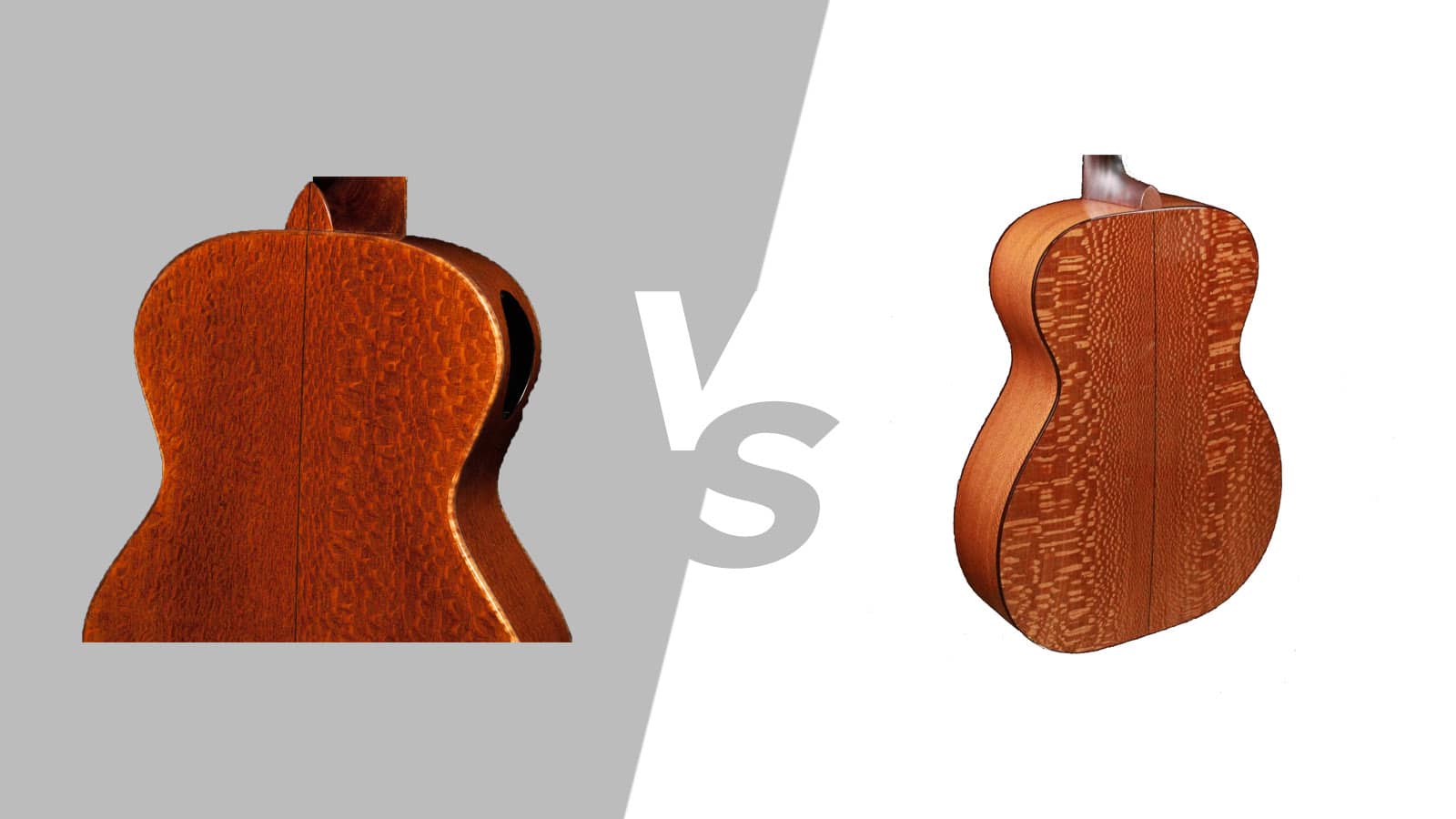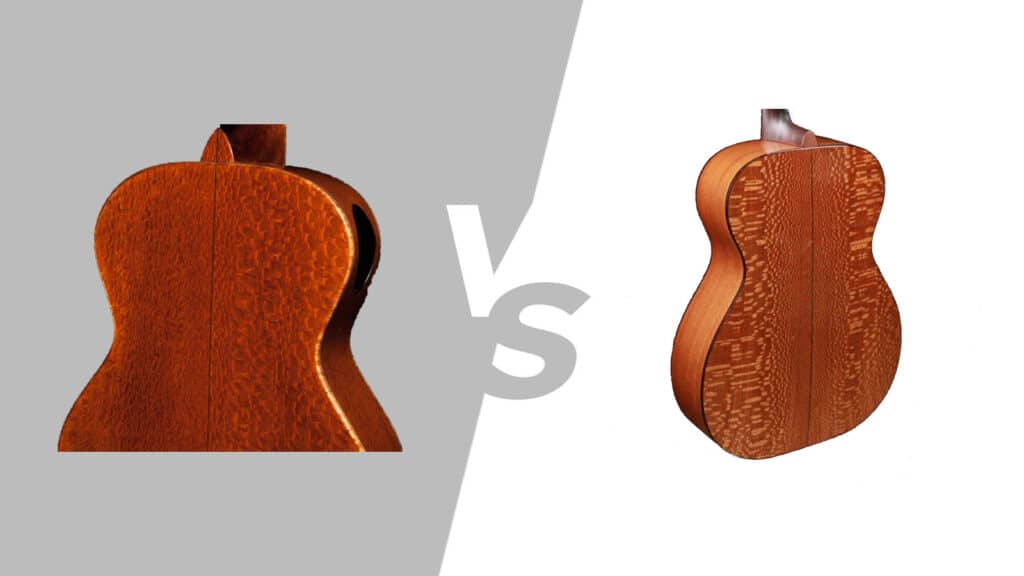 Guitars are the sovereign in the music industry. Ever since their advent, they have been used for entertainment purposes. This most popular musical instrument allows one to introduce new and creative music to the industry. Not only a portable but also a handy and affordable gadget that gives a fun experience to all!
Guitars are crafted with durable designs, better craftsmanship, and higher quality parts. Since the dawn of time, guitars and woods have been intermingled, and it is frequently impossible to talk about guitars and their tones without mentioning the different kinds of wood that go into making them.
A guitar's weight, sound, tone, and appearance will all be dependent on the type of wood used in its design, making the wood one of the guitar's most crucial components. Lacewood and Leopardwood are two common types of guitar wood. Each type of wood has different features, such as looks and sound characteristics.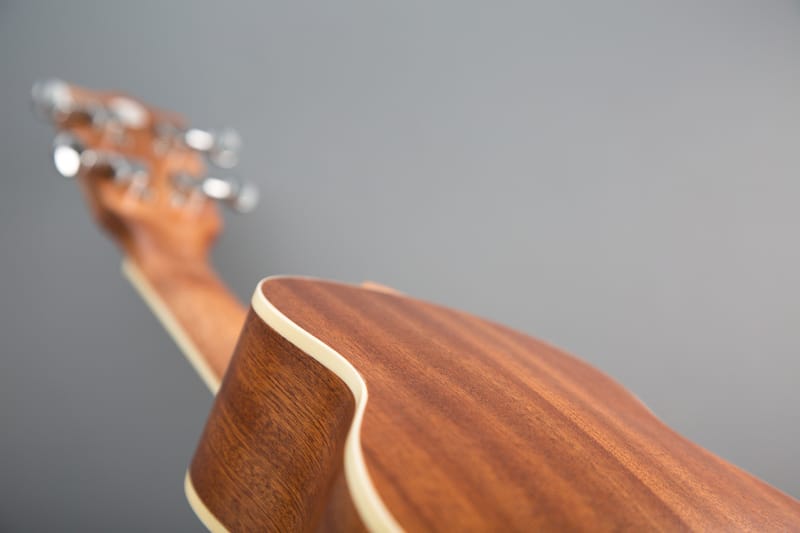 In this article, we'll examine the two types of guitar wood and how they impact the guitar's construction and sound. Let's jump straight into it!
Comparing Lacewood vs Leopardwood
| Features | Lacewood | Leopardwood |
| --- | --- | --- |
| Availability | Limited | Limited |
| Texture | Shining | Rough, slightly coarse |
| Durability | Poor | Strong |
Lacewood vs Leopard: Spot The Differences!
Lacewood – For guitars
Lacewood refers to a variety of wood produced from various trees. The wood has a lace-like pattern that gives its identity. The wood's natural color is a reddish brown. This wood has the most vital figure in perfectly quarter-awn pieces and exhibits the most extensive flecks.
The cost of lacewood varies depending on the species, but it is usually average to expensive for an imported wood. Light-pink to light-brown in color, leopardwood has a shimmer that gives the impression that it is glowing. Lacewood is neither endangered nor vulnerable. A lot of guitars have been crafted using them.
Despite being high quality and easily accessible, this wood has poor durability. It cannot resist well decay or any insect attack, which is a major drawback.
Texture
Due to its shimmery texture, there would be no need to paint or furnish it. However, if you polish this wood, you'll get the right appearance edge, enhancing your guitar's looks. The wood's eye-catching pattern is just something that you cannot fathom.
It also has a specific grain that feels like snake scales when you touch it, giving you a premium playing experience for any genre of music. The grain in these guitars makes them less fit if you want to play them for sharper and crisper genres.
However, you must also be aware that these lacewood guitars are uncommon due to their higher price. But the texture and feel you will get on these guitars are worth the investment!
Features
Lacewood guitars have a lot of fundamental features to offer, less resonance. They tend to be a little snappier overall, leaning more toward the dryer end of the sonic spectrum. Although it has a good, crisp sound, it lacks the sustain and lushness that a luxurious player usually needs to feel comfortable.
The lacewood guitars are distinctive because they are incredibly stiff but light, like rosewood. Regardless of body size and top material, the sound and music it creates make it exceptional. The sound is brand-new out of the box and has a pre-war punch you have never heard in any other wood.
Even three days after stringing it up, every Lacewood guitar sounds like it's been played for 50 years. It works well with a light setup and fingerstyle and is excellent for flat-picking. Those guitars' clarity, separation, and quick response are almost identical to those of maple.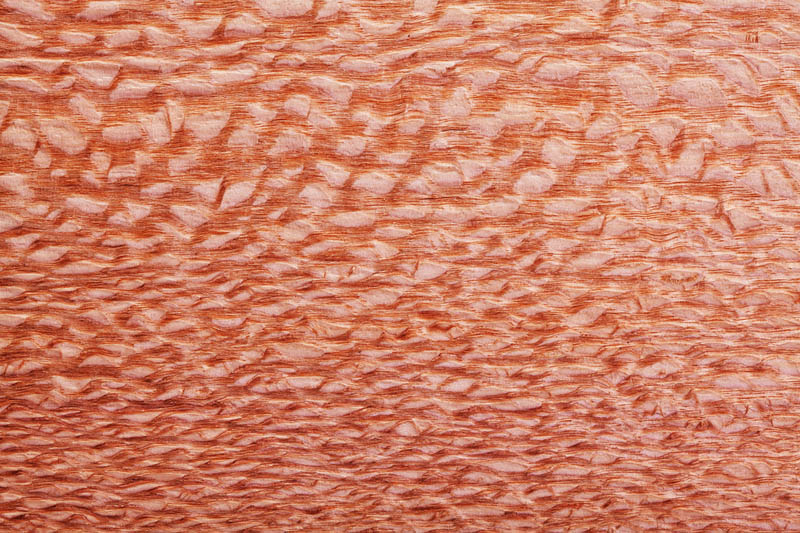 The tone of lacewood guitars has a little bit more of the softness, low end, and sustain and is familiar to acoustic guitars. If you enjoy the sound of maple, You'll adore the sound of lacewood guitars.
Leopardwood – For Guitars
The tightly clustered flecks that cover the surface of leopardwood give the wood its name. The wood has a straight grain and a moderately rough texture. Because of its high density and tendency to tear out during planning, it is challenging to work with leopardwood.
However, it dries quickly but tends to distort. However, leopardwood works well for finishing and is very resistant to decay.
Texture
Its leopard-like texture is ideal for crafting any type of guitar. The web-like patterns on the Leopardwood guitars resemble snakeskin almost. Furthermore, this exotic wood has been used for the guitars' top, sides, and back. These guitars are famous for Stunning grain with broad and silvery medullary rays.
Although there are countless tiny splinters on its surface (mostly if it is not polished) that can be scratched out. Leopardwood's bold figure and warm cinnamon brown color contribute to the guitar's warm tone, a hallmark of older models.
These are some of the most expensive guitars available, though, because leopardwood is challenging to find and will cost you a lot of money if you decide to use it for your instrument. Although leopard wood and lacewood have a "leopard-like" pattern, they are denser and darker in color.
Features
There are different types of "leopardwood" available; they tend to be harder, thicker, and have a loud, resonant tapping tone. The tone, which falls between walnut and maple, is also excellent. In addition to being extremely porous, it requires massive grain filler.
Leopardwood guitars have the serious drawback of being very challenging to smooth out the grain completely. Regarding the style of music, leopardwood guitars are among the most adaptable, and you can easily play them for any genre you may have been looking for.
Leopardwood guitars provide dense volume independent of their size. It creates sound and beats in a lively and responsive feel that is undeniably intense. When played softly, the guitar can produce sound with just as much clarity and depth.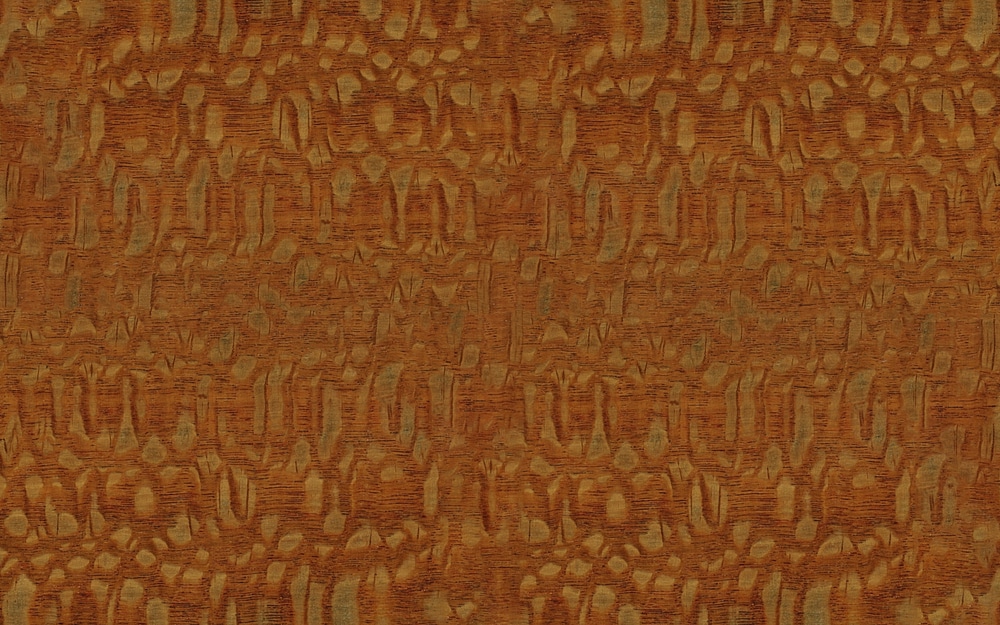 Suppose the leopardwood guitars are thoughtfully designed with contemporary fingerstyle and players. In that case, they have excellent playability and feel throughout, with a sense of articulation and inspired melody that suits a range of playstyles!
The Bottom Line: Which One Is Best?
If you're a fan of shimmery texture guitars that will give unique feelings on playing, Lacewood guitars would be your best fit. However, if you have no concern with the texture and love producing dense and intense music or beats, Leopardwood guitars might be a good choice.
Both are very challenging to craft because of their wood availability issue. But guitars crafted from them are fantastic and a lot of fun to play!