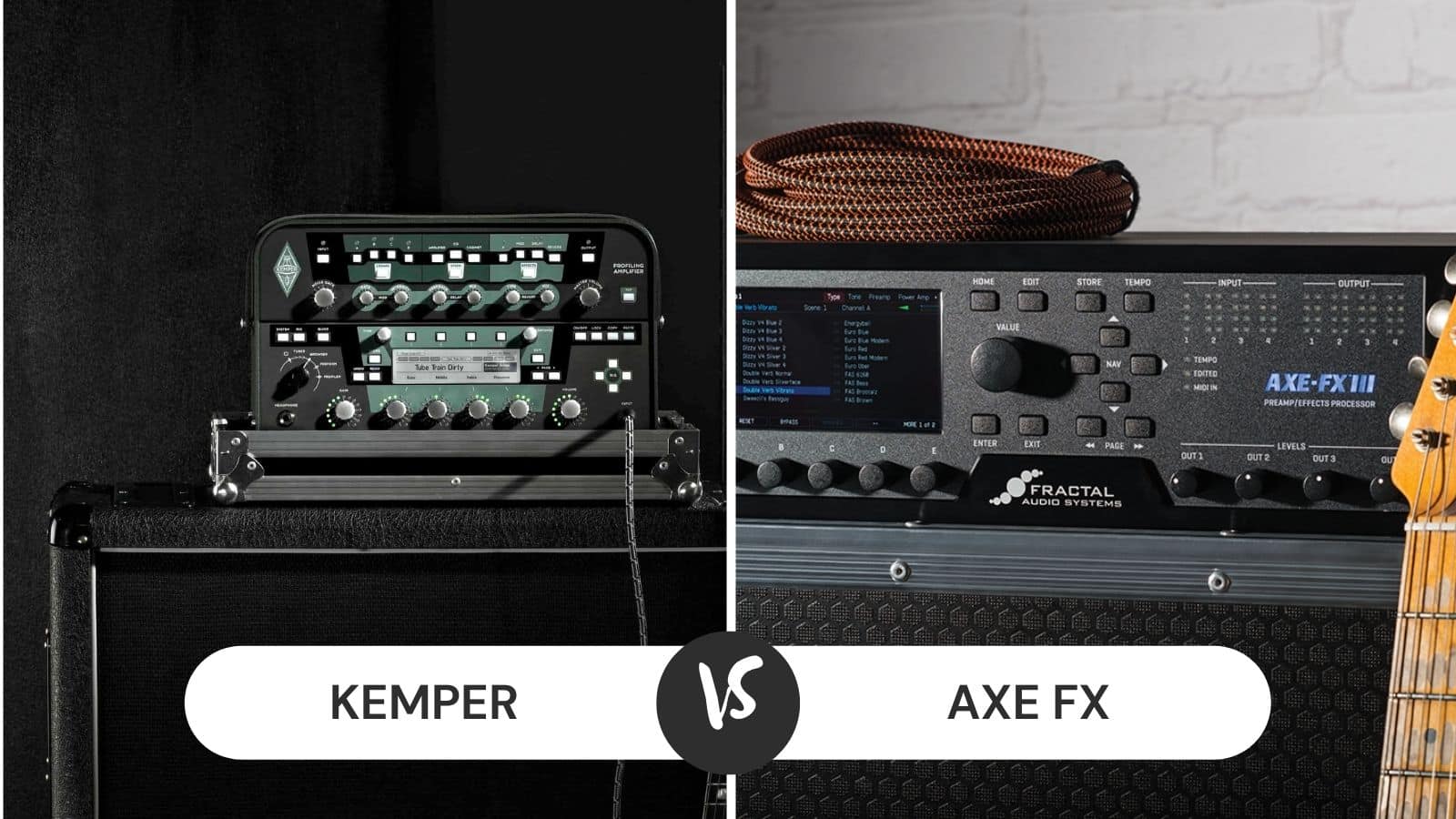 The whole musical industry has been revolutionised greatly over time, and that's party because of the advancements in technology. Today, you don't even need an instrument to make music; you can do that using sophisticated computers.
One of the best advancements of the previous century was the introduction of effects processors and amps, which have greatly changed the way people make music.
An amp doesn't only connect your musical equipment and instruments to the speakers, but there is a lot more to it that makes them crucial.
Amps are designed to enhance the tone and give you more versatility and flexibility so that you can make different kinds of music.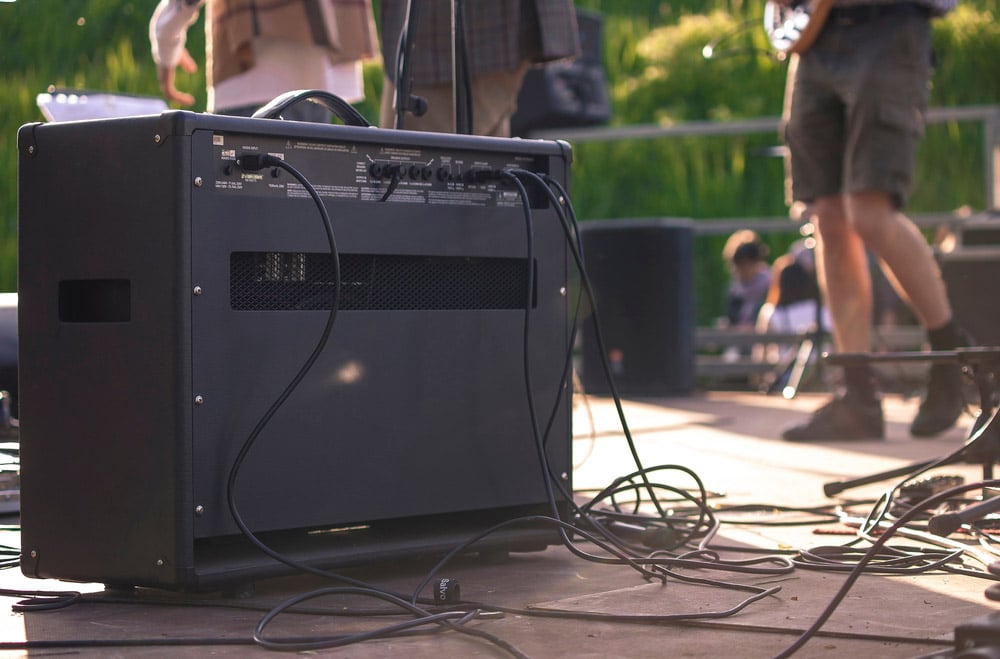 Kemper and Axe FX are two such widely used amps and effects processors that are modern, have the right design aesthetics and features that are second to none.
You might get confused among them both if you are looking to choose one for your music experience. A few such notable differences that you will need to know between them both to make the right decision are:
The Main Differences Between Kemper vs Axe FX
| Features | Kemper | Axe FX |
| --- | --- | --- |
| Sound profiling | Cleaner, more accurate | Needs improvement |
| Add-ons | Fractal presets available | Built-in |
| Price | $1,800 | $2,500 |
Kemper
Kemper is a US-based manufacturer of musical instruments and they are simply regarded as one of the best in the business because of their performance and quality.
Yet, their amps have managed to give a run for their money to some of the top companies that are currently producing profiles and effects processors.
Kemper is famous for its profilers because it is a profiling amp and allows guitarists to have the best of multiple analog amplifiers combined in the same equipment and then all these tunes are combined to create a clean, robust sound.
The profiling amp essentially sends out a signal to all the components that are then used to amplify your tunes.
Performance
Kemper has actual amplifiers involved that make them a little better than the Axe FX. Not only that but there are essentially some other elements.
This includes things such as tones on the Kemper that are likely to be more realistic and crisp that would make Kemper a natural choice for you if you are looking for that slight extra zest in terms of sound.
Interface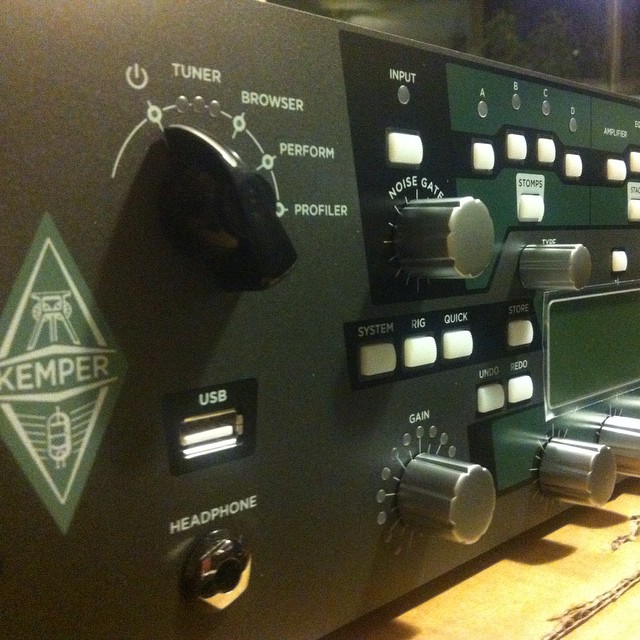 Moreover, the Kemper also has a better interface that makes ease of use a blissful experience for you. There are multiple controls as well that make Kemper a better pick over the Axe FX too.
Products
Kemper currently offers five different product lines. Their flagship is obviously their PROFILE lineup, which includes a range of different profiling amps.
But, if you're interested in something extra, they also have a series of profiler floorboards which offer greater control and versatility.
If you need a controller, their remote controller is one of the best in the business. If you're interested in purchasing an effects processor that doesn't just perform well, but also gives you remote control over your sound.
Kemper even has a cabinet speaker, known as the Kabinet & Kone. These are good models for people who are interested in purchasing an affordable speaker that goes well with their guitar.
Software
If you have multiple rigs, this is where the Kemper really shines. It gives you greater control through its free software, allowing you to easily manage and edit different rigs as you please.
This is a huge benefit, especially for people who prefer a closed ecosystem.
Axe FX
Axe FX is another cool option for you if you are looking to get something that will get the job done.
While Axe FX doesn't have as many controls as you might be finding on the Kemper Amp, it has a mechanism of enhancing the tunes electronically and that will be the best thing for you to achieve the right balance when looking for that specific sound.
Moreover, Axe allows you better control over the tunes as there are more features embedded that you can use to edit the music and you will get more intuitive performance on the amp because it comes with the proprietary software called Axe-Edit 3.
This is great, as it gives you greater control over the sound.
Sound
That is why it is for those guitarists who are looking to enjoy a far more soothing experience in the studios or for the jamming sessions. The support for formats is a bit lesser than Kemper.
But, that hardly matters for those who are looking to start playing different types of music, such as EDM.
Durability
The durability is far better on Axe FX that ensures that your amp can easily withstand those knocks and hits.
Axe FX is also one of the best things in terms of affordability since the upfront price is pretty less, and not only that but there are hardly any maintenance costs that you will have to worry about.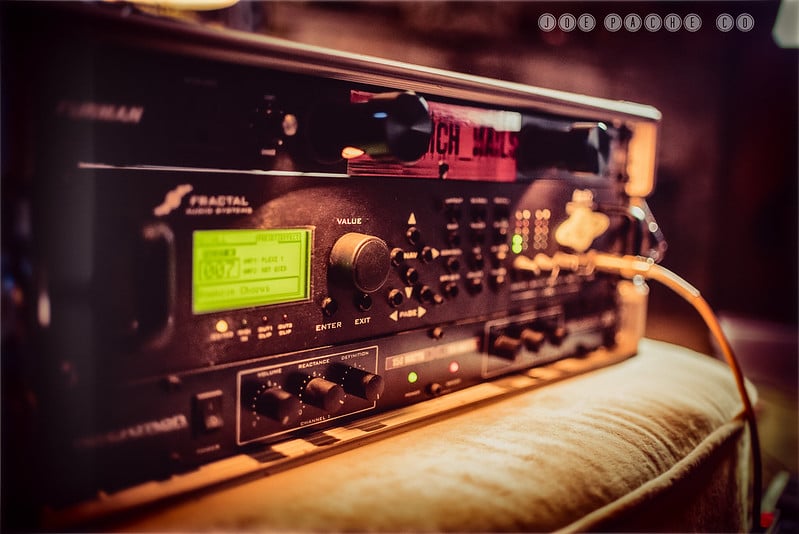 The Company
The Axe FX line is by Fractal Audio Systems, a company that was founded in 2006. They are renowned for the quality of equipment that they manufacture, and they are renowned for integrating the latest technology into their amps.
Products
The company currently offers several modellers and preamps that you can use. These include the Axe FX III preamp processor, which has received rave reviews.
They also have volume pedals and floor units, as well as load boxes that are all designed to help you gain more control over the sound.
The Axe FX III is an all-in-one processor that you can use with your guitar, your bass, or any other instrument.
New Features
There's an ISP display that offers better viewing angles and a significantly improved contrast, resulting in sharper, clearer colors that make it easy for musicians to know their settings.
There's also a Turbo DSP option, which offers 25% greater clock speed, making it a suitable choice for dealing with slightly more complicated presets.
On top of that, the Axe FX line also includes adjustable RGB LEDs so you can easily set the brightness or the color as you see fit. The company has also worked on improving the preset memory, which is now capable of storing 1,024 presets.
And, with a higher flash memory, there's more than enough space for future updates too.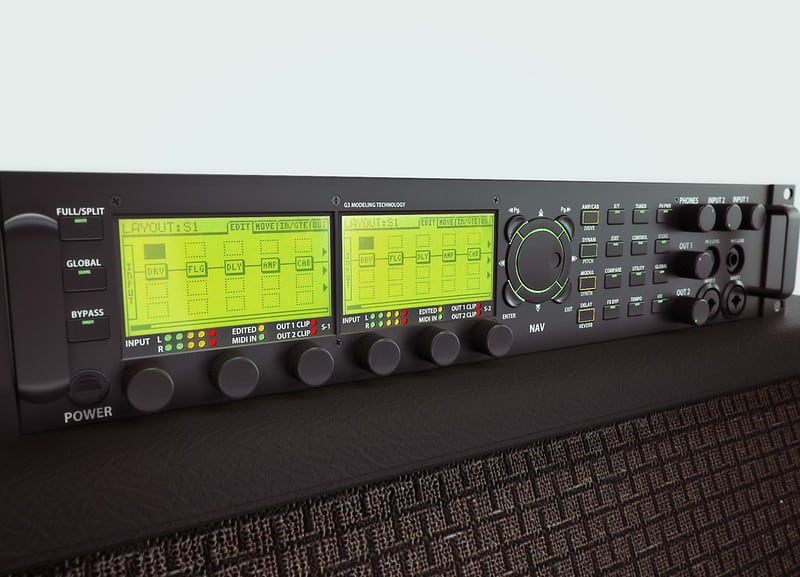 A Faster CPU
One of the things that really sets the Axe FX apart from other preamps in the market is the fact that it's got a really powerful CPU.
They put in an industrial-grade DSP into a consumer product, which means it's got two 1.25 GHz floating-point DSPs (digital signal processors).
They also added 4 GB of DDR3 memory to power these DSPs, so when it comes to performance, there's hardly anything better in the market.
With a dedicated GPU and a USB traffic controller, you can expect the very best in terms of performance from this model.
A Gorgeous Front Panel
There are five push-encoders that allow you to rapidly enter data or control the parameters more flexibly. This makes editing a breeze, requiring very little keystrokes in general.
The stack-based menu system on the Axe FX also means that you can intuitively jump from one setting to another with minimal hassle.
Kemper vs. Axe FX – Which One Wins?
The bottom line is that the Axe FX line has reached a point where it completely blows out the competition. The Axe FX is a fantastic choice all around, and one that you'll definitely like.
If, however, you're looking for something more affordable, then the Kemper might be the way to go.