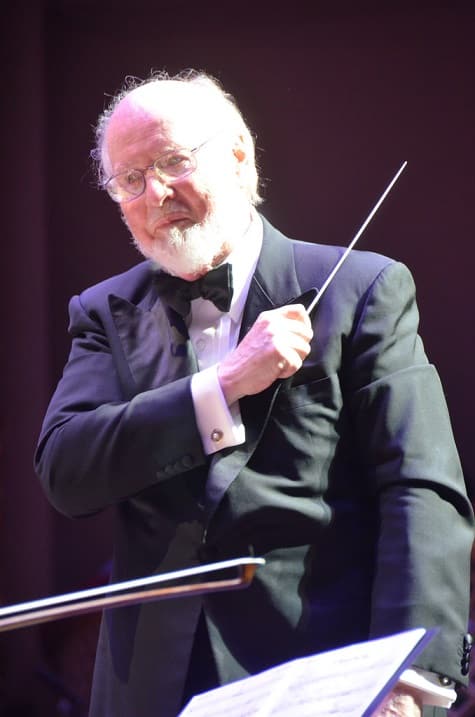 What all phenomenal composers have in common, irrespective of the time period that they lived in, is their innate capacity to make music soar to perpetual heights. John Williams is one such legend in the musical sphere. John Williams has enjoyed a stellar fifty plus years in the music industry.
Thanks to his ability to challenge accepted norms and expectations in regards to presentation and repertoire, Williams has helped to change the face of classical music considerably. The most recognizable film composer of these contemporary times, Williams has created music for some of the most successful films in Hollywood.
Biography of John Williams
This multiple award-winning American composer, world-class pianist and highly sought after conductor was born to be a musician. Because of his work, Williams has introduced unlikely audiences to orchestral sounds and he has encouraged modern listeners to explore past and present classical pieces.
Today, it can be very easy to overlook the importance of classical music in society. However, Williams' mastery of his craft has allowed classical and orchestral music to keep its place. John Williams is certainly one of today's greatest musical geniuses.
Family background and early life
John Williams was born in Floral Park, New York, on February 8, 1932, to Johnny and Esther Towner Williams. Musical talent ran in the family- Williams' father was a jazz percussionist who previously worked with the Raymond Scott Quintet before moving on to work for Twentieth Century Fox. Williams' uncles were also percussionists; Williams' son Joseph later became the lead vocalist for Toto, the rock band responsible for the 1982 smash hit Africa.
Williams began taking piano lessons, as well as study the clarinet, trumpet, and trombone from an early age. It was these lessons that helped to influence his longstanding career. At 15, Williams had already started experimenting with sound and had already formed his jazz band of which he was the leader. Although he experienced success as a jazz musician, like his father, he opted for a career as a concert pianist instead.
In 1948, Williams and his family moved to L.A where William had enrolled to U.C.L.A to study classical piano and music composition. He premiered his first piano sonata at 19 before being drafted into the military to serve with the United States Air Force. While serving, his primary responsibility was to conduct and arrange band music during overseas assignments.
After his service in the army, he moved to New York to attend the prominent and esteemed Julliard School of Music where he resumed his study of classical music under the legendary Madame Rosina Lhevinne's instruction. He returned to L.A upon graduating where he worked as a studio pianist recording for TV and film with several orchestras in the city.
It was not until 1959 that Williams got his first break while working as a pianist in the musical score for Peter Gunn, the popular 60s series. He worked alongside the famed Henry Mancini who composed the score for Peter Gunn; the two would later collaborate on Charade and The Days of Wine and Roses.
In 1956, John Williams married actress Barbara Ruick, who was an old high school acquaintance. The couple was blessed with two sons and a daughter; Mark Towner Williams chose a career as drummer and music director or Air Supply while Joseph, the other son was the lead singer of Toto. Williams' daughter Jennifer is a successful doctor.
Performance
Read:
Albums
Professional success
After Peter Gunn, Williams then played studio piano for the recordings of film soundtracks for movies such as Some Like it Hot, and To Kill a Mocking Bird. He also played for famous vocalists of that time such as Doris Day, Mahalia Jackson and Frankie Laine. He spent a large portion of the 60s writing and arranging music for TV and film for productions such as Land of the Giants, Gilligan's Island, Lost in Space and Heidi.
Heidi garnered Williams his first ever Emmy nomination and consequent win. Before the end of the 60s, Williams had earned two Academy Award nominations in 1969 for scoring The Reivers, as well as Goodbye Mr. Chips. In 1971, he won an Oscar for scoring for Fiddler on the Roof and was later nominated again for Oscar nominations in 1972, 73 and 74.
In 1980, Williams remarried Samantha Winslow and succeeded Arthur Fiedler as the principal conductor of the Boston Pops Orchestra, which he held for the next 13 years.
Thus far, William's success was celebrated but he had not yet secured his place in the industry until he met and collaborated with Steven Spielberg for the first time in 1975. They first collaborated on the movie Jaws, which earned Williams his first Oscar for an original score. More importantly, it marked the year that the two great legends created a longstanding partnership that has gathered them worldwide success and prominence.
Following his successful partnership with Spielberg, other revered filmmakers started showing interest in working with Williams. Case in point, George Lucas, at Spielberg's recommendation, chose Williams to work on Star Wars, their first hugely successful blockbuster film together. This first collaborative effort earned Williams another Oscar and it created another enduring partnership that would gain him further prominence.
Over the years, Williams has worked alongside other great directors such as  Robert Altman, Clint Eastwood, Jean-Jacques Annaud, Oliver Stone, Alfonso Cuaron and Barry Levinson, just to name a few. Because he has remained so present and influential, Williams is known by people of all ages, which is difficult even for the most successful pop star to achieve.