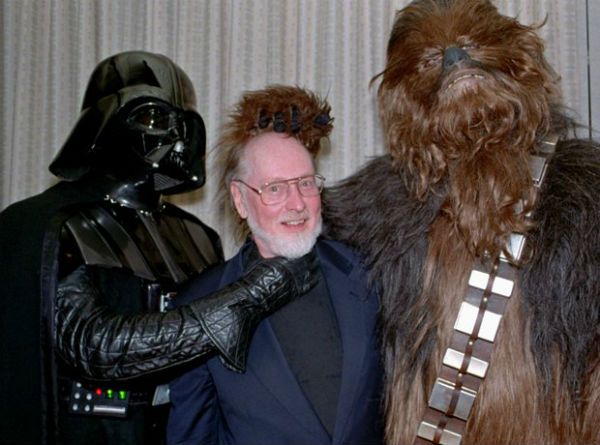 John Williams is well-known for soundtracks that are as memorable as the movies for which they were written. He is also respected as a conductor and composer of concert works, and many of his film scores are arranged as suites for concert performances by leading symphony orchestras. His ability to compose recognizable themes and background music is a blend of talent and classical music training.
He was surrounded by music at an early age. His father was a drummer for the Raymond Scott Quintet. After the family moved from their Long Island home to Los Angeles, Williams, while still in his teens, already had his own jazz band. He studied at UCLA and Los Angeles City College. He wanted to pursue a career as a concert pianist and, at 19, performed a piano sonata which was his own composition. His formal music education included private study with composer Mario Castelnouvo-Tedesco, and piano studies with Rosina Lhévinne while at The Juilliard School. Lhévinne also encouraged him to compose.
By the time he went back to L.A., his work experience was a combination of his three years with the U.S. Air Force Band as conductor and arranger, and playing in jazz clubs while at Juilliard. He found work in the L.A. studios as a piano player and staff arranger, orchestrating or playing the works of some of the top composers in Hollywood such as Bernard Herrmann, Franz Waxman, and Elmer Bernstein. This led to writing music for television and motion pictures.
John Williams first Academy Award was in 1971 for his adaptation of the music for Fiddler on the Roof. He and Steven Spielberg have worked together since 1974 when Spielberg made his directorial debut for The Sugarland Express. That led to the blockbuster success of Jaws (1975) for which he won his second Academy Award but his first for Original Score. It was Spielberg who recommended him to George Lucas for the Star Wars (1977) soundtrack.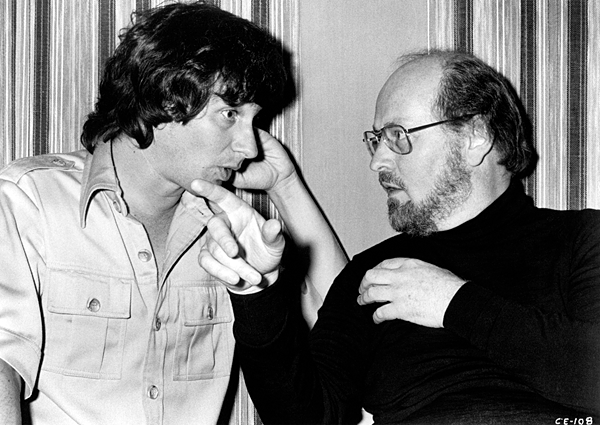 So far, Williams has won five Academy Awards and been nominated 49 times. In addition to the award-winning films already mentioned, he has also won for Star Wars (1977), E.T. (1982), and Schindler's List (1993). He has been nominated more than any other living individual.
The only movie he ever asked to compose for was Memoirs of a Geisha (2005). He incorporated the koto, a 13-stringed instrument played with a plectrum, and the shakuhachi flute into the score. Both are traditional Japanese instruments. The cello solos were performed by Yo-Yo Ma and the violin solos performed by Itzhak Perlman.
When John Williams is not composing scores for motion pictures, he writes concert music and has appeared with several symphony orchestras as a guest conductor. He was principal conductor for the Boston Pops Orchestra from 1980 to 1993 and has continued to make guest appearances as the Pops' Laureate Conductor. He conducts the Los Angeles Philharmonic annually at the Hollywood Bowl and has conducted the New York Philharmonic at Avery Fisher Hall at Lincoln Center. In honor of the 200th anniversary of The Star-Spangled Banner, he wrote and conducted a new arrangement that was performed in Washington, D.C., July 4, 2014, for A Capitol Fourth concert.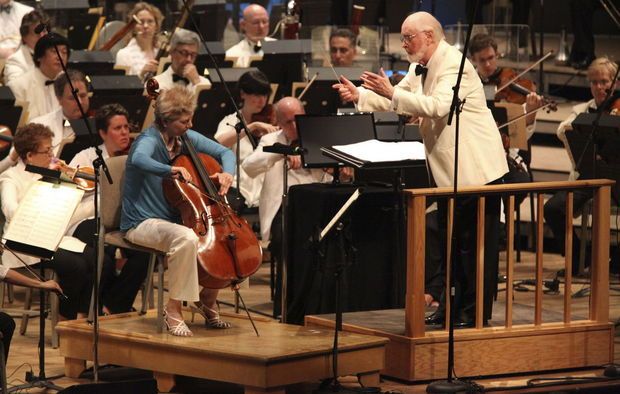 His music uses leitmotifs extensively—themes that are associated with specific characters or situations. This was influenced by the 19th-century German composer, Richard Wagner. Examples of Williams' leitmotifs are the two-note melody symbolizing the shark in Jaws and the lyrical cello solo of Sayuri's Theme in Memoirs of a Geisha.
John Williams has received several honors including being inducted into the Songwriters Hall of Fame in 1998. He was also one of the recipients at the 2004 Kennedy Center Honors and received the American National Medal of the Arts in 2010 for his work in music.