What would a movie be without music? Music is such an important aspect of the movie industry, and the composers have a very important role. Think of your favorite movie, or your favorite scene in a movie, or your favorite performance, and chances are that a big part of why you love that movie or scene or performance is because it was accompanied by music written by one of these guys below.
Most Nominated Film Composers Of Our Times
John Williams – 64 Nominations and 47 Awards.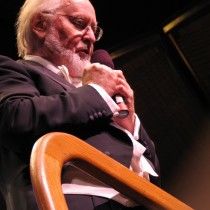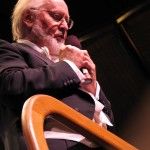 John Williams has been nominated for 49 Academy Awards, winning 5; 6 Emmy Awards, winning 3; 25 Golden Globe Awards, winning 4; 63 Grammy Awards, winning 21; and has received 7 British Academy Film Awards. With 49 Oscar nominations, Williams currently holds the record for the most Oscar nominations for a living person and is the second most nominated person in Academy Awards history behind Walt Disney's 59. Forty-four of Williams' Oscar nominations are for Best Original Score and five are for Best Original Song. He won four Oscars for Best Original Score and one for Best Scoring: Adaptation and Original Song Score (Fiddler on the Roof).
John Barry – 31 Nominations and 12 Awards.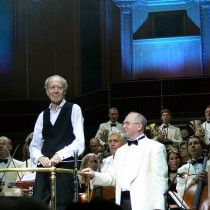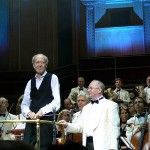 In 1999 Barry was made an Officer of the Order of the British Empire (OBE) at Buckingham Palace for services to music and received the BAFTA Academy Fellowship Award in 2005. In 2005, the American Film Institute ranked Barry's score for Out of Africa No. 15 on their list of the greatest film scores. His scores for the following films were also nominated: Body Heat (1981), Born Free (1966), Dances with Wolves (1990), Goldfinger (1964), The Lion in Winter (1968), Somewhere in Time (1980).
James Horner – 37 Nominations and 10 Awards.
Horner has scored over 100 films, frequently collaborating with directors such as James Cameron, Mel Gibson, and Ron Howard. Other scores he has composed include those for Commando, Titanic, Braveheart, Willow, Apollo 13, Star Trek II: The Wrath of Khan, Star Trek III: The Search for Spock, Cocoon, Legends of the Fall, Aliens, Glory, The Mask of Zorro, Field of Dreams, Enemy at the Gates, Casper, Troy, Bicentennial Man, The Rocketeer, A Beautiful Mind, Mighty Joe Young, The Perfect Storm, Deep Impact, Avatar and more recently, The Amazing Spider-Man.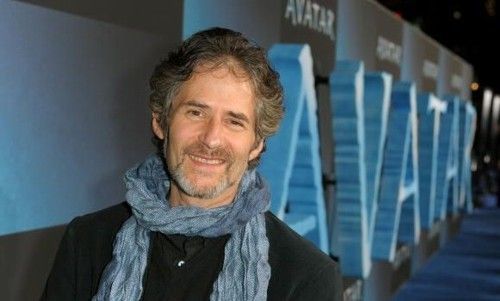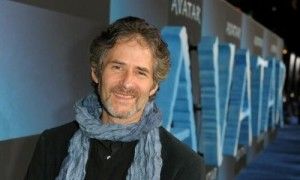 Horner has won two Academy Awards, two Golden Globe Awards, three Satellite Awards, three Saturn Awards, and has been nominated for three British Academy Film Awards.
His body of work is also notable for including the scores to the two highest-grossing films of all time: Titanic (1997) and Avatar (2009), both of which were directed by James Cameron.
Hans Zimmer – 38 Nominations and 8 Awards.
Zimmer has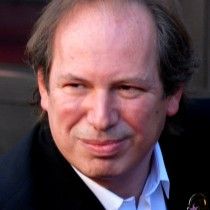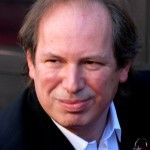 composed and produced over one hundred soundtracks and film scores. Of them, about 50 soundtracks and songs were nominated for awards. He won one Academy Award (The Lion King), four Satellite Awards (The Thin Red Line, Gladiator, The Last Samurai, Inception), two Golden Globe Awards (The Lion King, Gladiator), four Grammy Awards (two prizes for The Lion King, Crimson Tide, The Dark Knight), one Saturn Award (The Dark Knight ), two Annie Awards (Kung Fu Panda, Secrets of the Furious Five), and one WAFCA Award (Inception).
Howard Shore – 25 Nominations and 8 Awards.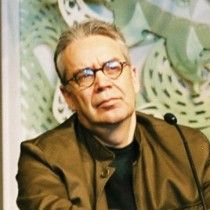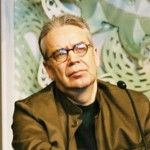 Shore has received four Academy Award nominations, winning three, two for Best Original Score, for The Lord of the Rings: The Fellowship of the Ring (2001), and The Lord of the Rings: The Return of the King (2003). He also won the Oscar for Best Original Song for "Into the West" from Return of the King. He received his fourth nomination for his work on Hugo. Shore has also received six Golden Globe nominations, winning three consecutive awards for Best Original Score and Best Original Song – "Into the West" for The Lord of the Rings: The Return of the King (2003) and The Aviator (2004), making him the second composer (after Alan Menken) to have received consecutive Golden Globe Awards for Best Original Score. He also won three consecutive Grammy Awards for Best Score for each of the Lord of the Rings films and received a second award in 2003 for the song "Into the West" from "Return of the King" in the category of Best Song. He has also received five BAFTA nominations but has not won.
Ennio Morricone – 23 Nominations and 8 Awards.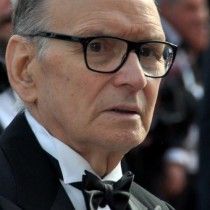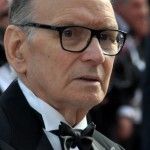 Ennio Morricone received his first Academy Award nomination in 1979 for the score to Days of Heaven (Terrence Malick, 1978). In 1984, the U.S. distributor of Sergio Leone's Once Upon a Time in America reportedly failed to file the proper paperwork so that Morricone's score, regarded as one of his best, would be eligible for consideration for an Academy Award. Two years later, Morricone received his second Oscar nomination for The Mission. He received also oscar nominations for his scores to The Untouchables (1987), Bugsy (1991) and Malèna (2000).
Jerry Goldsmith – 43 Nominations and 6 Awards.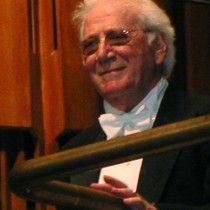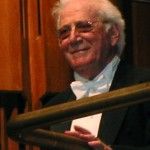 Jerry Goldsmith has often been considered one of film music history's most innovative and influential composers. While presenting Goldsmith with a Career Achievement Award from the Society for the Preservation of Film Music in 1993, fellow composer Henry Mancini (Breakfast at Tiffany's, The Pink Panther) said of Goldsmith, "… he has instilled two things in his colleagues in this town. One thing he does, he keeps us honest. And the second one is he scares the hell out of us." In his review of the 1999 re-issue of the Star Trek: The Motion Picture soundtrack, Bruce Eder highly praised Goldsmith's ability, stating, "…one of the new tracks, 'Spock's Arrival,' may be the closest that Goldsmith has ever come to writing serious music in a pure Romantic idiom; this could have been the work of Rimsky-Korsakov or Stravinsky. Goldsmith was greatly influenced by movements of early 20th-century classical music, notably Modernism, Americana, Impressionism, Dodecaphonism, and early film scores. He has cited Igor Stravinsky, Aaron Copland, Miklós Rózsa, Bernard Herrmann, Béla Bartók, and Alban Berg, among others, as some of the main influences on his style of composition. His composition style has been noted for its unique instrumentation, utilizing a vast array of ethnic instruments, recorded sounds, synthetic textures, and the traditional orchestra, often concurrently.
Danny Elfman – 23 Nominations and 2 Awards.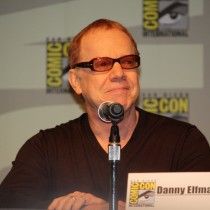 Elfman's first major recognitions occurred in 1989 when he was nominated by the Emmy Awards for Outstanding Main Title Theme Music for "The Simpsons Theme" and by the Grammy Awards for his film score to Batman (Best Instrumental Composition for the "Title Theme" and Best Score Soundtrack Album for a Motion Picture for the score). From these nominations, he won the Grammy for Best Instrumental Composition. Elfman has been nominated a total of four times by the Academy Awards (including twice for two different scores in 1997), twice by the Emmy Awards and Golden Globe Awards, ten times by the Grammy Awards, five times by the Saturn Awards (from which he won five awards), and once each by the Annie Awards, British Academy Film Awards, and BMI Film & Television Awards. Overall, Elfman has won 33 awards from 74 nominations.