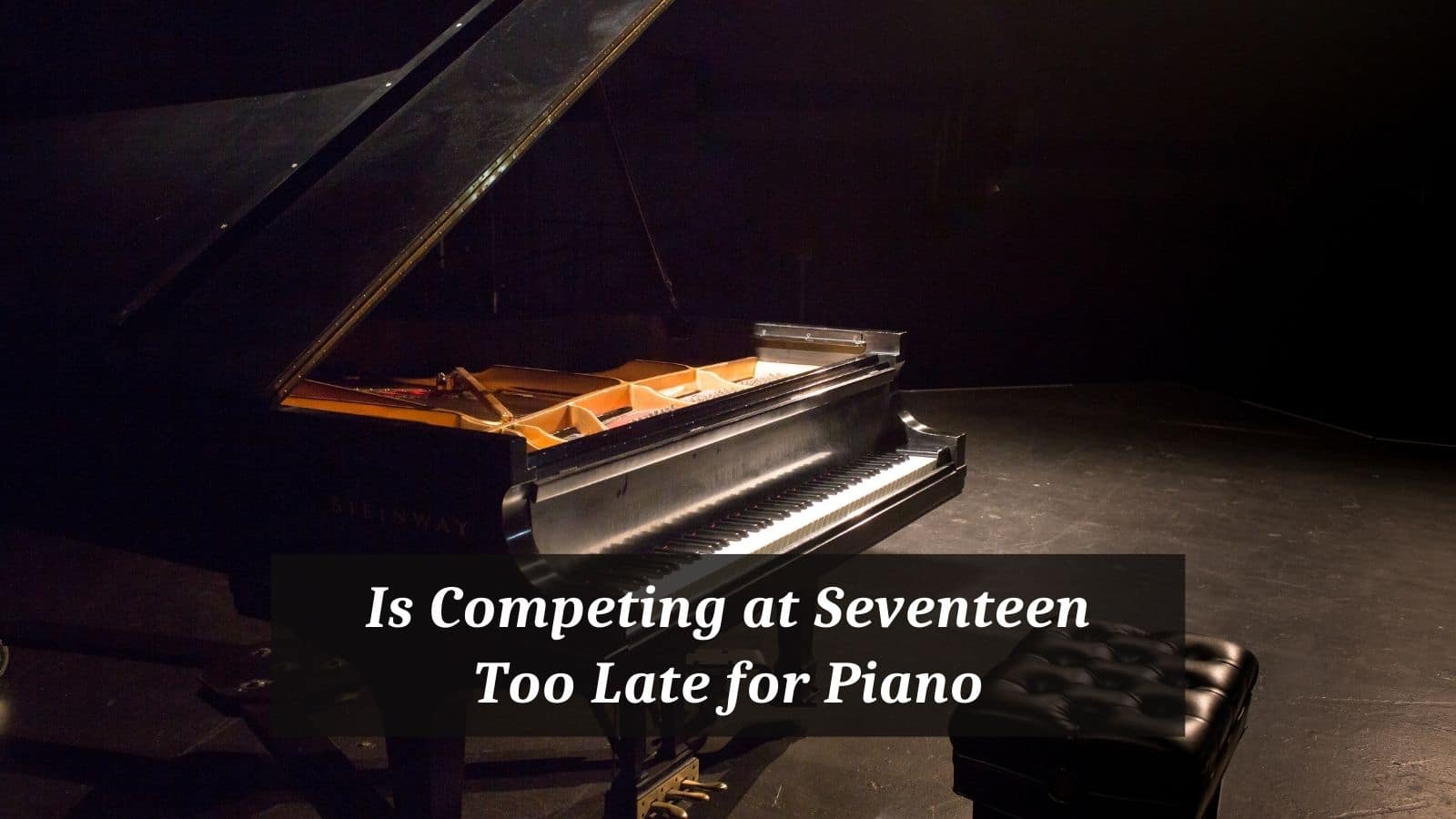 There are many facets to this question that I will attempt to unpack. My first thought on reading the title, was why seventeen, not sixteen or even eighteen?
Depending on the country you live in there are age limits in place. In the UK at the age of eighteen, for example, you can get married, order a pint at a public house and vote in a general election.
In other countries these social margins are different. What I am alluding to is that depending where in the world you are might determine the answer to the title question. Then again, there is always room for something outside the norm.
Is Competing at Seventeen Too Late for Piano?
Could it be that at seventeen, one is seen as too old for competing? A quick scan of the internet will tell you that many, many piano competitions require competitors to be eighteen or under to enter.
One such competition is open to residents of Vancouver, Calgary, Toronto and Ottawa in Canada administered by none less than Steinway. In this particular event, pianists are divided, as they often are, into age ranges.
The youngest is six and under with the upper range from fourteen to eighteen. Two further categories are available, the concerto or solo. In the concerto, the age range is from five years old upwards.
One of the most popular and celebrated competitions here in the UK is the BBC Young Musician which runs annually. Five categories are available to choose from; Brass, Keyboard, Percussion, Strings and Woodwind.
There is little restriction on style as they now include any instrument that "has an existing repertoire of works for soloist and symphony orchestra." You will need Grade VIII or equivalent and to be under eighteen on the 1st of January 2023.
For both of these high-profile competitions, a seventeen-year-old pianist can freely compete. There is certainly no overt implication that anyone age seventeen is too old or in some way incapable of competing.
What you do notice when you look at the list of past winners is that the age range is quite wide. In 2010 a sixteen-year-old pianist (Lara Ömeroglu) won, whereas in 2008 a trombonist, aged only twelve (Peter Moore) took the top slot.
What this seems to show is that any competition that is available to people under the age of eighteen, that clearly invites those who are only seventeen years old to participate, gives equal opportunity to all including them.
You will note that for the BBC competition, a standard is required. This benchmark is to give an indication of the minimum level of achievement that any prospective player will need to reach before considering entering the competition.
A seventeen-year-old who has made the grade is just as capable of winning as any other competitor. Their age is not a negative factor.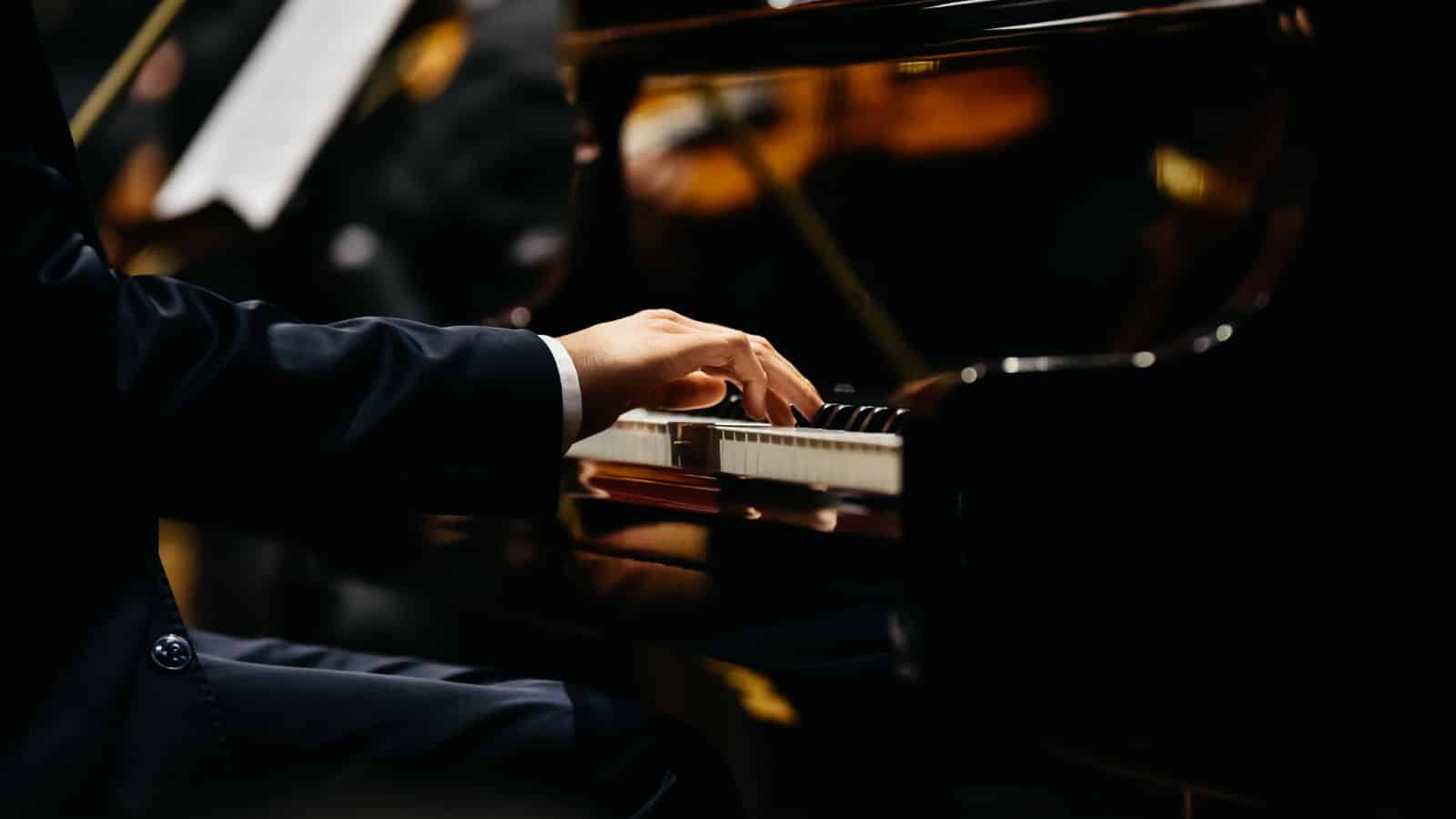 And it is perhaps the standards or benchmarks that prompt the question regarding seventeen-year-old pianists.
Depending on several factors including natural aptitude, determination, duration of the instrumental study, teacher and so on, you may not be at the level of achievement where you can be expected to enter such high-profile competitions.
As the BBC Young Musician entry requirements ask for a minimum of Grade VIII (ABRSM), it is a reasonable minimum for entry into such prestigious competitions.
You can be certain that there will be many other competitors who will be much further on in terms of a standard than Grade VIII. You would be at a significant disadvantage if you were not somewhere towards these higher levels or beyond.
What this doesn't mean is that there aren't competitions available that are not aimed at the high flyers but towards those pianists on the way up to those lofty heights.
Competing, after all, doesn't have to involve playing a piece by Franz Liszt, Chopin or even Ligeti. There are many other opportunities that as a less accomplished pianist, at seventeen, you could consider.
If competing is something that at that age you're keen to engage with, then I would strongly recommend that you explore these options. From here you can build your experience of competing, gain confidence and perhaps at a later age enter less age-restrictive competitions.
I think, in so many ways, it is the choice of the individual pianist regardless of standard. If you are passionate about competing and have not competed before the age of seventeen, then go for it.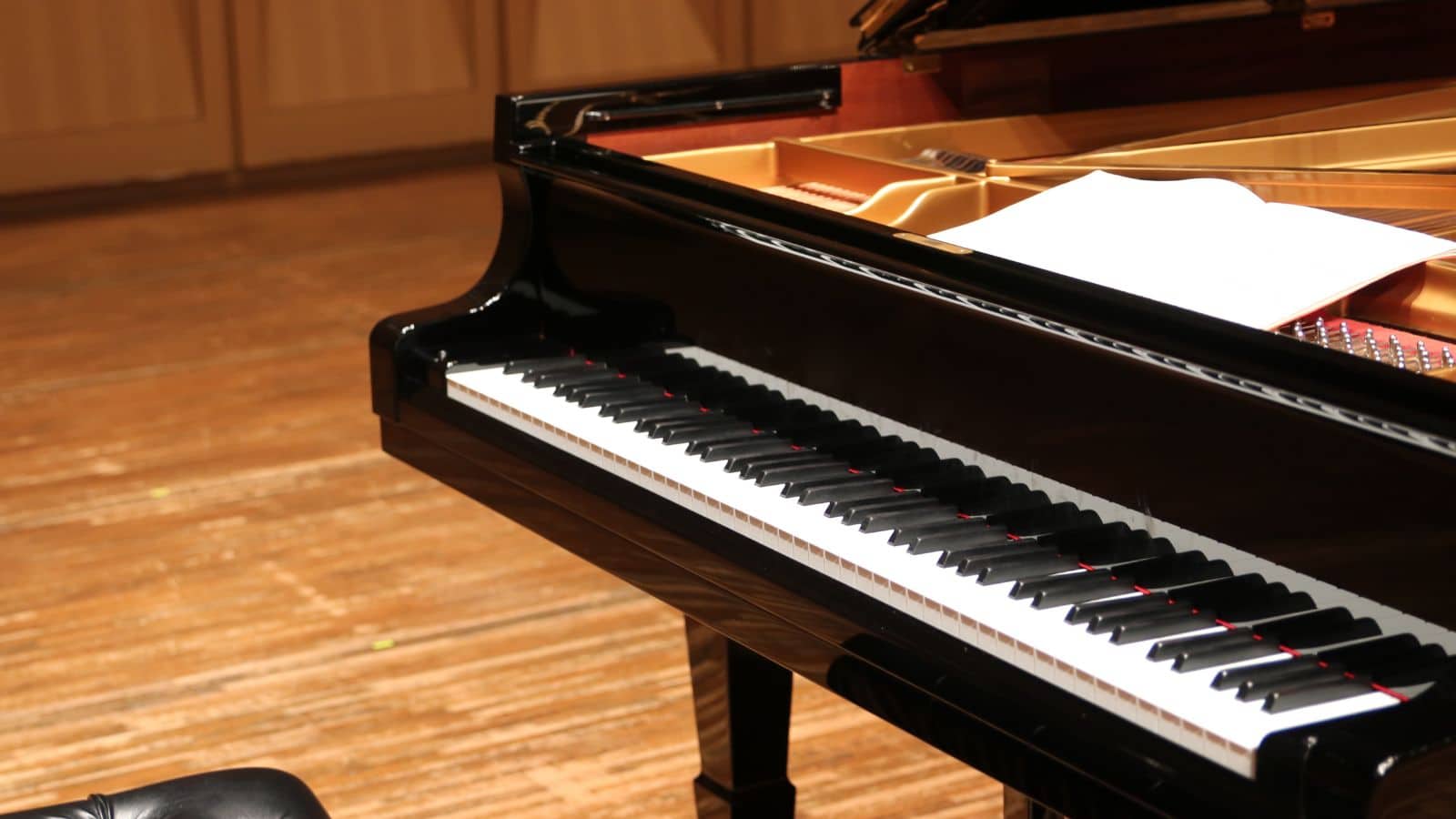 What might be worth doing before you step forward into a competition is to go and see some of these events as an audience member rather than a competitor. This way you'll get a feel for the ones you may wish to enter and those that perhaps you don't. It is not an environment for the faint-hearted.
That said, taking part in competitions, whenever you may be ready, can be a very exciting and valuable experience as a player.
Firstly, you have the option to meet a whole range of other, often like-minded performers. This is a networking opportunity, especially as you head towards eighteen and plan a career as a pianist.
Secondly, you have to work hard to reach a stage where you are ready to perform. This will bring enormous benefits and growth for you as a player.
Thirdly, even if you don't win, you have gained valuable exposure. You never know who may be on the judging panel who can forward your ambitions.
At the tender age of seventeen years old, if the commitment and determination are there, then it's certainly not too late to compete. It's perfectly possible that by that age you may not have wanted to enter a competition but then you decide otherwise.
Your progress perhaps dramatically improved and your performances became better and better. There are a plethora of competitions for the ardent, passionate young pianist that run throughout the year and across the world.
You may be a jazz pianist rather than a classical one, or even one of those rare students who can confidently perform in both genres. Whatever your circumstances and drives, at seventeen, you're certainly not too old to compete.