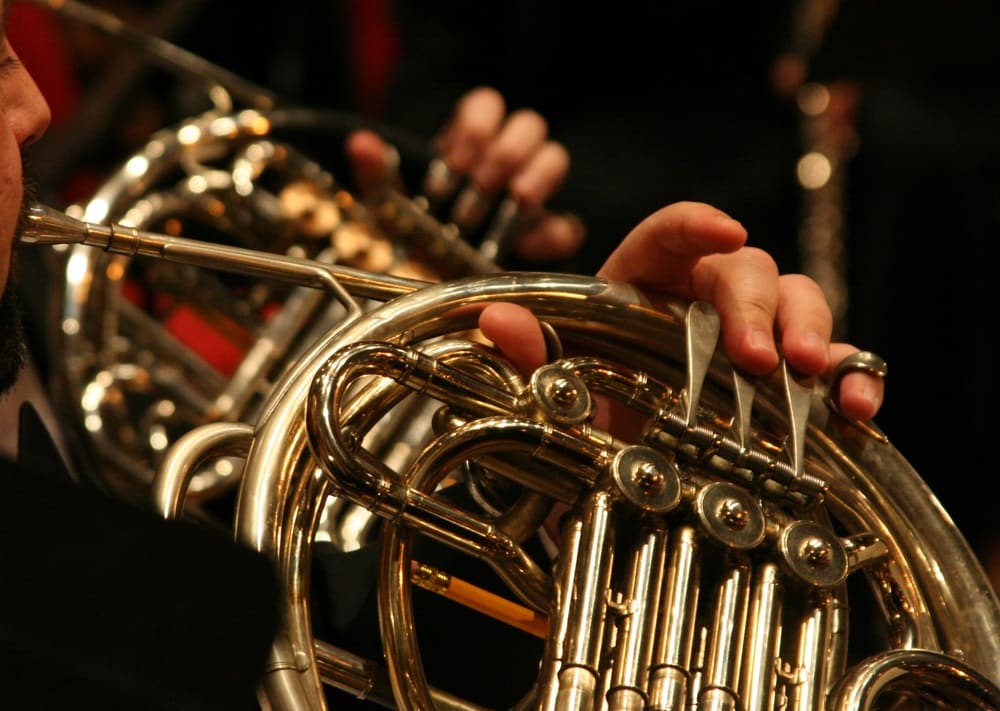 The French horn may not be as popular as an instrument as some of the other options out there, but it is certainly a beautiful one. French horns are mainly not relatively popular because of the fact that they're instruments made to be played in an orchestra. They can also be a little difficult to learn, which disheartens some learners.
DISCLOSURE: This post may contain affiliate links, meaning when you click the links and make a purchase, we receive a commission.
But there's nothing to worry about at all, as there are many ways to easily learn how to get much better at playing the French horn, even if you don't have access to a teacher. Some of these ways are listed below, with all the details you need to know about each of them.
How To Learn French Horn Without Teacher
Online French horn lessons are a lot more common than most would expect them to be. There are lots of enthusiasts for the instrument online, and many experts have shared their best tips and tricks for beginners such as yourself to learn with ease.
These tips and tricks are usually presented in the form of online French horn lessons, which anyone can access given that they have a device and an internet connection. One of the best online courses for the instrument that we recommend for players such as yourself is given below.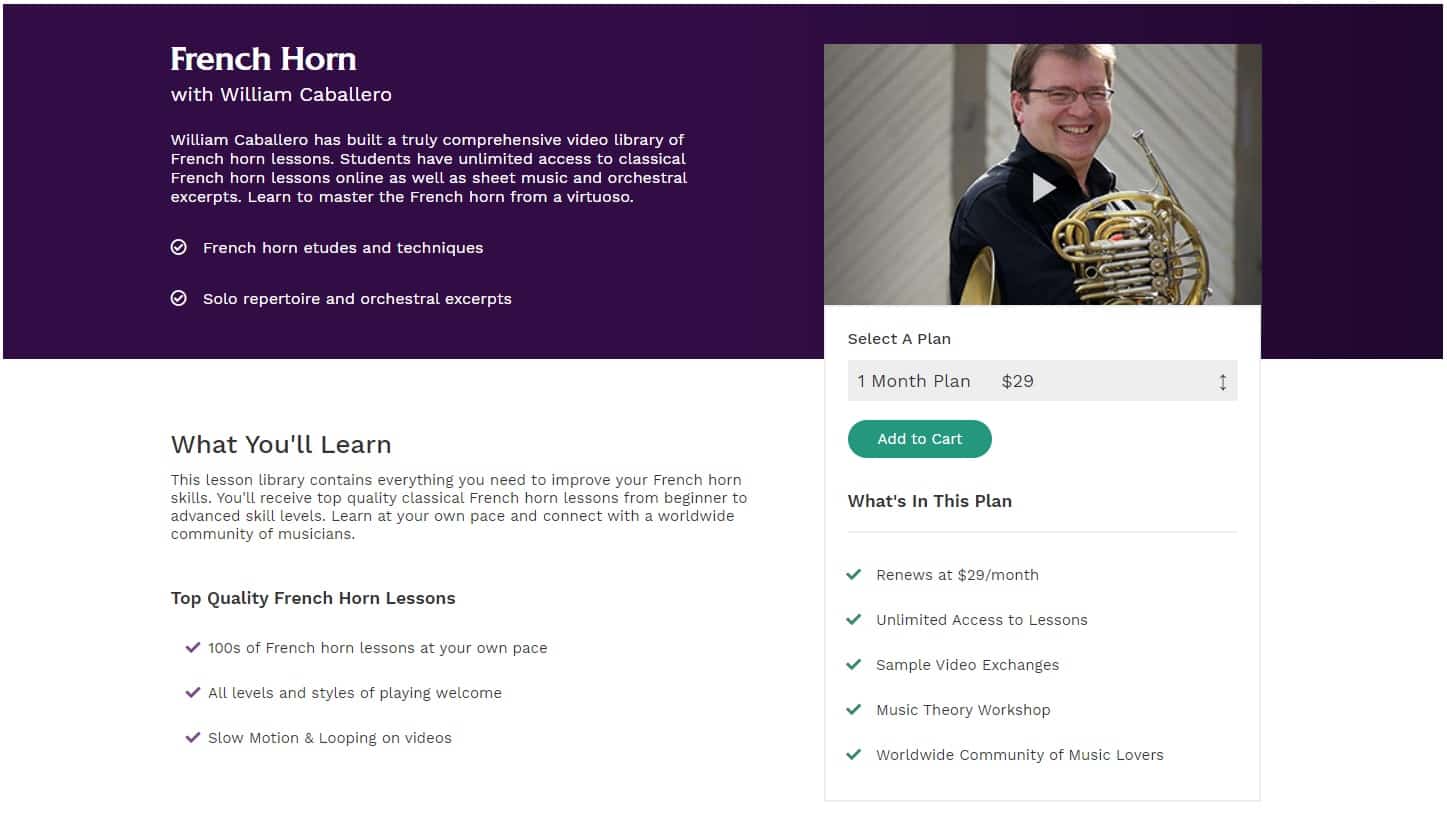 William Caballero is a fairly popular French horn player that is a part of his own orchestra. He is a master at the instrument, which is why ArtistWorks has teamed up with him to create this detailed course for all French horn players.
Regardless of one's skill level with the instrument, this is a lesson that everyone can learn a thing or two from. It is mainly meant for beginners and intermediate players, of course, featuring all the necessary info that a new French horn enthusiast needs.
This info not only makes it easier to get better at the instrument in a shorter amount of time, but it also helps everyone make their experience while learning more enjoyable. William Caballero gives all sorts of helpful, essential pointers that can make even a completely inexperienced French horn player get much better at playing.
This is more than reason enough for us to recommend this lesson to any beginner or an intermediate player trying to get better at the French horn without a personal teacher's help.
2. Use French Horn Books
If you're a fan of doing things the old-fashioned way rather than using the internet to get the help you need, using books is another very good option for learning how to play the French horn. There are many books written about the great instrument. These are usually based around the history and application of it, along with how it became increasingly popular as a part of orchestras.
However, there are more helpful ones that are more among the lines of what you're probably looking for. These are of course the books that discuss how learners can get increasingly better at playing the French horn.
The books which discuss this go into full detail about everything a player needs to get started, and everything they need to know about treating the instrument with the care it needs as well. The reason why these are sometimes such a great option is that these books cover everything important that you could think of.
This also includes pointers on how you should be practicing depending on the goal you're trying to accomplish and the schedule you should be setting up for yourself. Other than this, there is usually detailed info regarding the different techniques and which one you should opt to learn depending on the sounds you're going for. All in all, it is a considerably good option that just about any beginner will find very helpful.
3. French Horn Learning Applications
There are all kinds of applications out there nowadays., Whether it be video games, streaming services, finesses apps, or anything else of the sort, you'll be able to find an application for your smartphone for just about anything. This also includes music-related applications and specifically those that can help you get better at playing the French horn.
You should try out one of the many different French horn learning applications that are available for smartphones. These are arguably the best alternative to a teacher that anyone has, as they can do pretty much everything a personal tutor would do. This includes many helpful things, such as tracking your progress, setting up schedules for you which you can learn according to, and setting goals for you as well. All these things come in very handy, but there's much more in store for learners than just this!
These types of apps usually help you learn everything there is to learn about playing a specific instrument. They even help players ensure that their instruments are being well taken care of, and are fully fit as well as tuned properly to start playing.
What's even better is that just about any learner can get access to these applications as long as they own smartphones, and some of them are available for computer users too. In short, using a French horn learning application is a great option if you're looking to enjoy a personalized learning experience suited to your own capabilities and needs.
The Bottom Line
The French horn may be a little difficult to master, but that doesn't mean it is completely impossible to do so. Even without a teacher, the methods above can help you become an advanced player of the instrument.
Make sure that you read about each way closely and research them all in full detail so that you know exactly which one is the most suited for you. One thing is for sure, you're bound to notice a significant improvement in the way that you play the French horn regardless of the option that you choose!