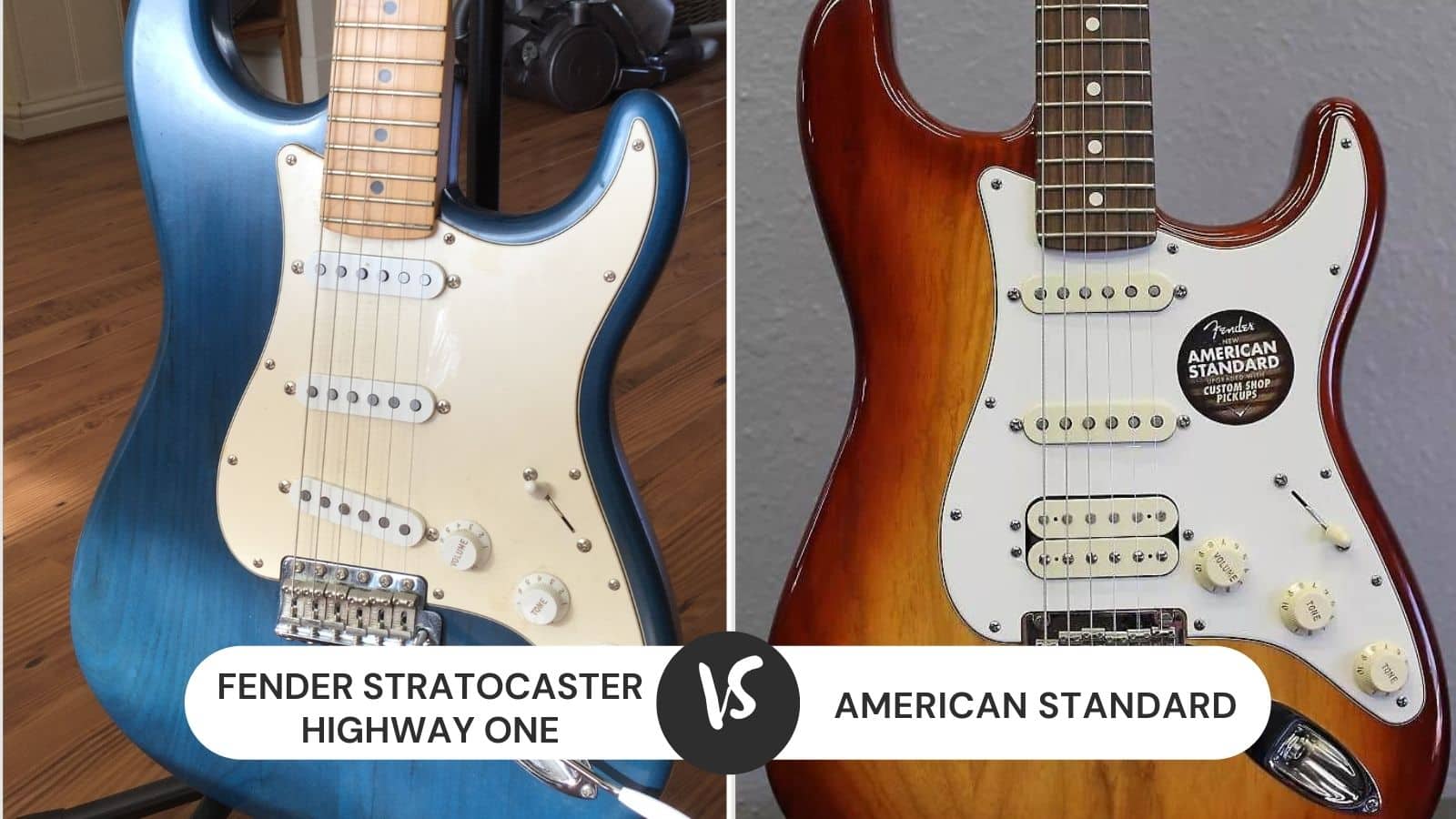 Fender Musical Instruments Corporation also most widely known as Fender are some of the most authentic and pretty much the best musical instruments manufacturers out there.
The company is renowned for being one of the most iconic guitar manufacturers in the industry, and the Fender Stratocaster is easily up there with the best of the business. If you're going with a Fender, almost any of their top offerings is great.
You are not likely to face any problems with these. Their guitars are more popular than others and that allows you to have a certain sense of satisfaction that you are getting just the perfect guitar to play any kind of music you want.
The best thing is that Fender guitars are not only highly durable and reliable but there is a wide range of inventory as well for you to have the best pick for yourself.
The Fender Stratocaster series is one of the most remarkable ones and Highway from Stratocaster would be certainly a great pick to have for anyone. Not only that, but American Standard is also a particularly great guitar.
If you are confused between them both, here is a comparison for you so you can pick the right guitar for yourself.
Fender Stratocaster Highway One vs American Standard
| Features | Highway One | American Standard |
| --- | --- | --- |
| Finish | Slightly inconsistent | Smooth, clean finish |
| Pricing | Affordable | Top-end, expensive |
| Wood | Inconsistent timber selection | Streamlined, high-end |
Fender Stratocaster Highway One
Fender Stratocaster Highway One was first introduced back in 2002 and has got tons of different features that were way ahead of their time.
Not only they have been great for all the different sorts of genres back then, but there have been continuous innovations and improvements that make Fender Stratocaster Highway One the best choice for looking out for an electric guitar that is feature enriched.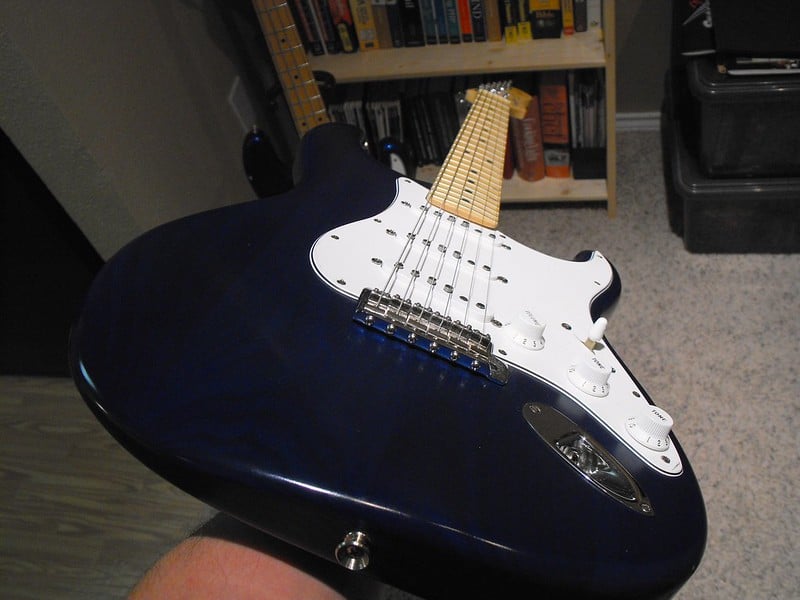 Versatility
It is also the best thing for beginners as they can get to play most genres on the guitar.
Moving forward, the design aesthetics are certainly great on the guitar that adds a great overall experience to your playability, as it features the iconic Strat shape that the entire world knows about.
Build Quality
It has an alder wood body and a maple neck that is found on most Stratocaster guitars. Yet, the modern C shape along with three fine tuners on the guitar to helps you with perfect control on the tunes and all the nodes as well.
In addition to that, the pickup can be adjusted. So, you can loosen or tighten the strings without having to tune them over again.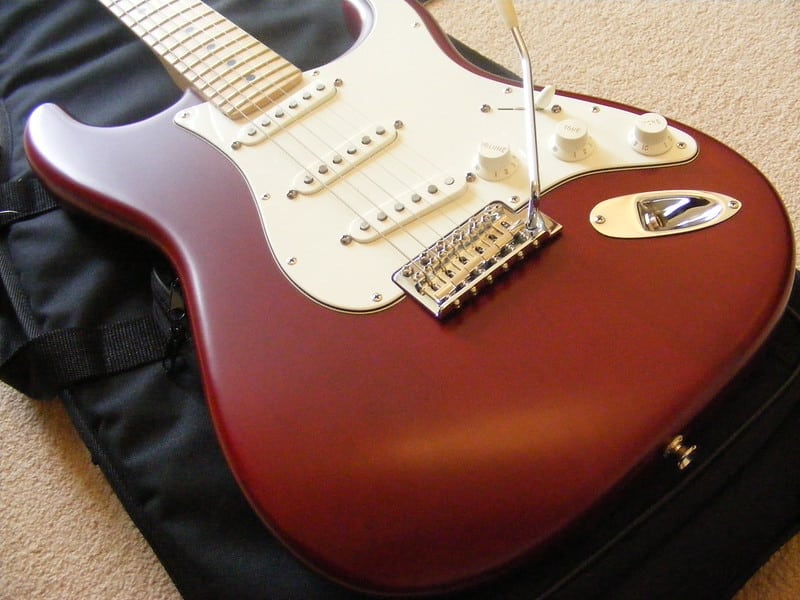 That would be the best thing for you to ensure that you are not getting any sort of troubles at all with the intonation on your Stratocaster Highway one.
It is also introduced as an affordable model, so you will not have to worry about the budget much either.
Affordability
The Highway One is an excellent instrument, though it's slightly more affordable than the American Standard. Fender realized that the only way to improve Stratocaster's acceptance was to offer greater choice. The Highway One is a prime example.
The tuners, the type of wood, and the overall craftsmanship are all quite different, but if you don't want to spend a lot of money and still want that iconic Fender shape and sound, then the Highway One is as good a choice as any.
It's important to note that there's also a difference in the nut material, the bridge, and the tuners.
If you don't have the money to buy a high-end American Standard but still want the best of what Fender has to offer, you can't go wrong with the Highway One.
The headstock is slightly bigger, and then body has a generally thin coat of paint. It may seem like the Highway One produces a slightly more aggressive mid, and when you put it in overdrive, it generally handles that considerably better.
Fender American Standard
The American Standard Series is another cool series that was initially highly sought after of course and has the best features that one might be looking for from their guitar.
Yet, it is discontinued and has been replaced by the American Standard Pro series with even better features and a more dynamic design that makes the American Standard pro look even better.
That will allow you to have the perfect design and better looks to meet with your performance at any concert or even have better vibes from your guitar in your studio by taking a look at it.
It also has an alder wood body like the other Stratocaster guitars but is simply distinguished pretty easily with a double cut on the body that makes American standard much more useful than some of the other options out there.
Build Quality
Moreover, the guitar is designed to be leaner and lightweight which allows you the perfect edge of portability as well as the Fender American Standard Guitars that make it the best choice anyone would want to have.
In addition to tall that, there is a wider range of color schemes available on the American Standard and you can also get two-tone options that make it just the perfect choice for anyone to have.
It might be a bit more expensive than the other options but is certainly worth the bucks being spent for it.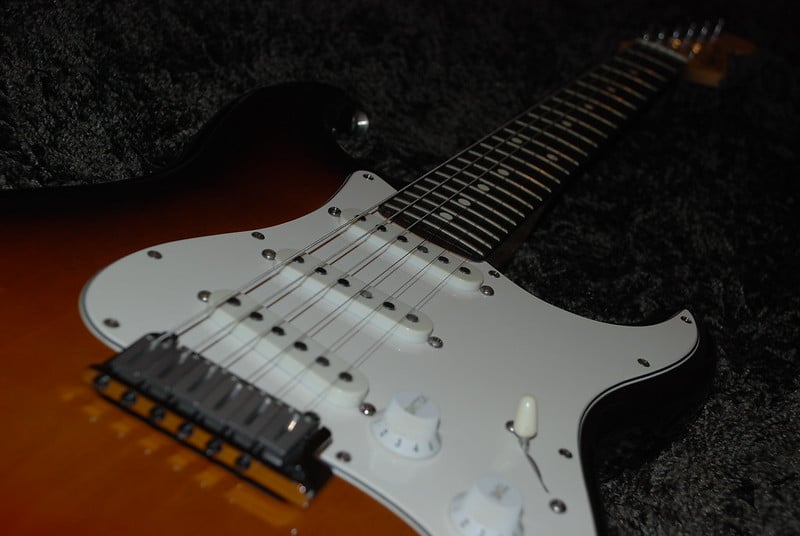 Pricing
The American Standard Pro is one of the best guitars in the market, with prices going as high as $5,000 for certain models. If you want the very best of what Fender has to offer, this is as good as it gets.
It's important to mention that the Fender American Standard Pro is manufactured in the USA. You might find some models that are made in Mexico, but these generally have 21 frets. It's easy to identify them, as the USA made version usually offers 22 frets.
The American Standard Pro has everything that you could expect from a top-of-the-line guitar, including the price point.
If you're a professional player and prefer the classic single-coil sound that Fender is known for, then the American Standard is by and large the best choice out there for you.
Shape and Style
It's incredibly versatile, available in both maple and rosewood fretboards, and can perform on any stage. The concave neck is an iconic Fender design, and it helps with playability and movement across the fretboard.
Some of the most iconic musicians in the world play Fender guitars, and for good reason: the versatility of the American Standard sets it in a league of its own.
From those bright blues tones to the muffled overdrives, the American Standard is more than capable of playing virtually anything you throw at it.
Of course, since it's the crown jewel in Fender's lineup, you can expect the very best of virtually everything that it has to offer. The guitar is fantastic, well-built, and you can also get it in different configurations.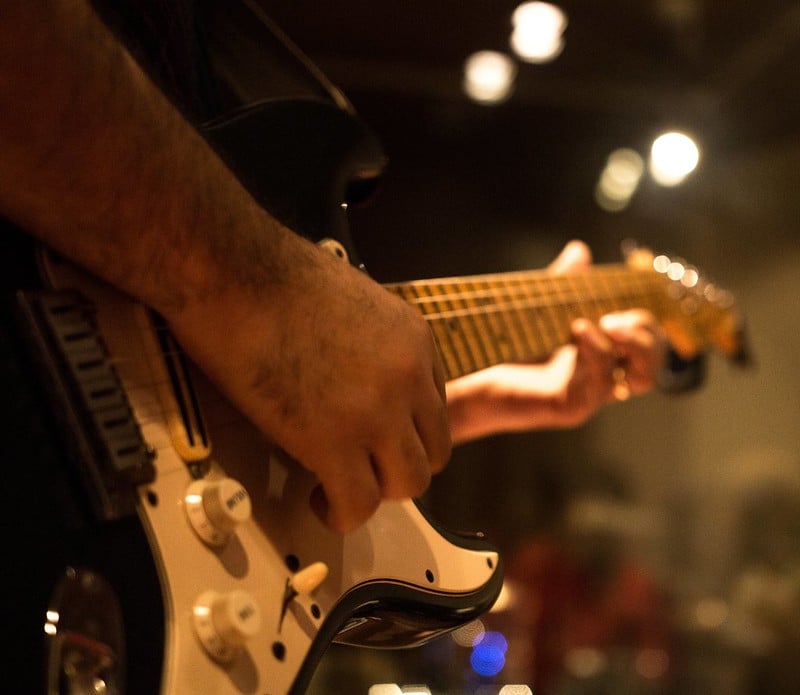 If you're a vintage Fender faithful, you can go for the three pick-up setup that include all single coils. However, Fender is now offering the SSH pickup formation too, which includes two single-coil pickups and a humbucker.
There's a switch in the volume dial that lets you change whether you want the humbucker to kick in or not. This gives you greater freedom to play the music you want and allows you to play all sorts of different musical styles.
Conclusion
All in all, if you need a versatile instrument, you can choose either of these. But, if money's no concern, then the American Standard definitely wins.