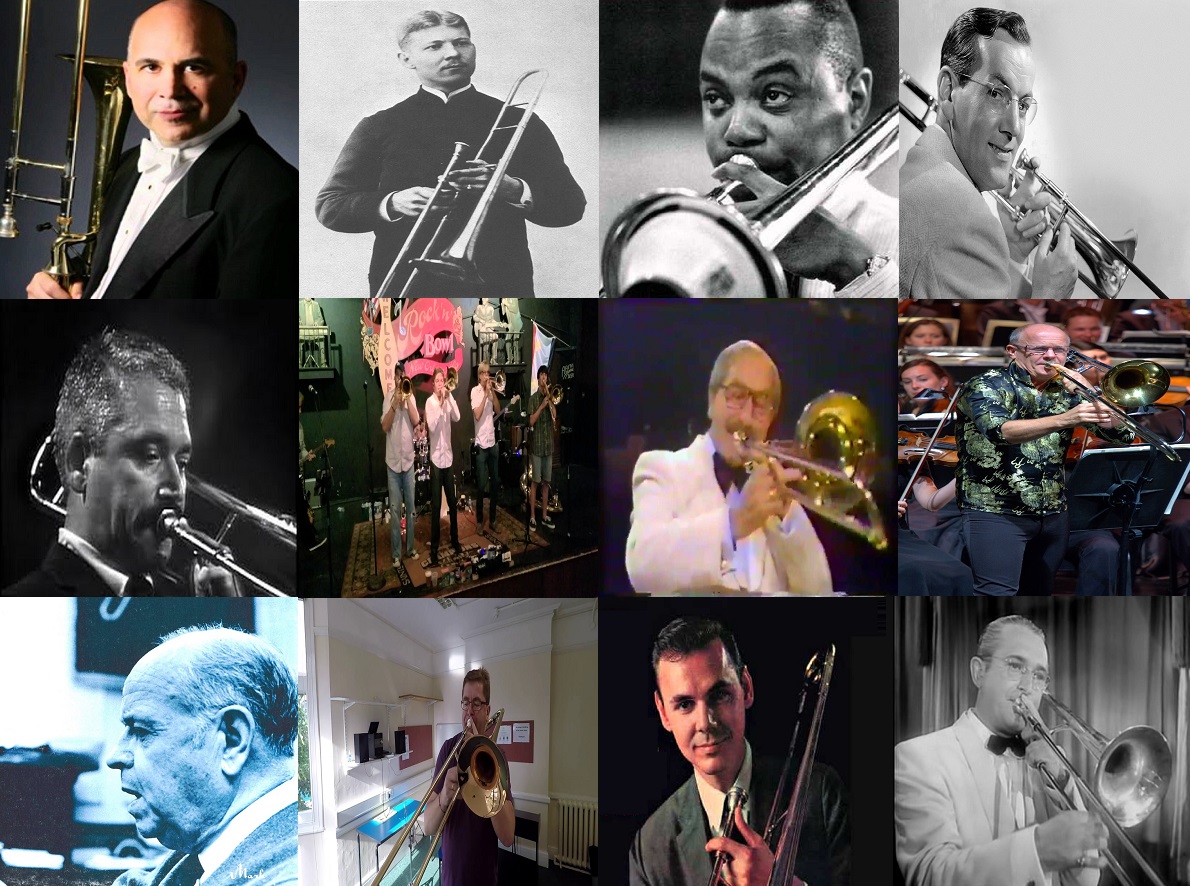 Feel free to Subscribe to Our YouTube Channel if you like this video!
The trombone has always played a critical role in brass parade bands. Around the 20th century, the trombone was especially important and popular with brass bands in many southern cities in America. As more bands began experimenting with jazz ensembles, the trombone joined the ranks of other wind instruments such as the clarinet.
At the start of the mid-20s, big bands started creating trombone sections composed of two to five players, which ultimately led to the emergence of the first-ever jazz trombone soloist. Texan Jack Teagarden changed the game completely for other trombone players owing to his technical genius and expressive skill.
Throughout the Swing Era, the trombone continued to play a major function in jazz music. Sadly, the trombone has not always received the recognition that it deserves. Too often, it has been looked at as an afterthought with trombone players always being relegated to the side to serve as backup for the main performance. This reality is unfortunate as numerous trombone players both living and dead have played an instrumental role in the growth of music in general through the years.
Although almost everybody knows how a trombone looks like, not many individuals can name a celebrated trombone player. Trombonists perform in a range of styles and in a wealth of settings. However, there are some names that are more easily recognizable than others. Here are the 12 famous trombonists of our time in no particular order:
12 Famous Trombone Players You Should Know
Joseph Alessi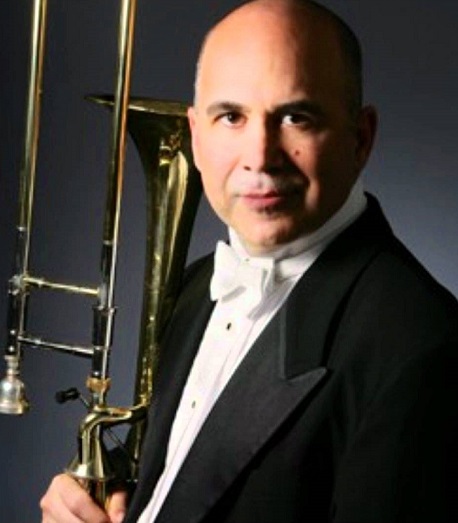 Trombonists Joseph Alessi is an extremely respected trombonist an active soloist, chamber musician, and recitalist. He started out playing in his native California thanks to his father Joseph Alessi Sr. He has acted as Principal Trombone with the New York Philharmonic Orchestra since he joined in 1985. Like most other famous trombonists, he has the capacity to cross over styles with effortless ease. As a result, he has been able to perform numerous premieres and has won coveted awards such as the Pulitzer Prize and the Creston Fantasy. He has also given master classes all over the world and performed as a recitalist and master teacher.
Arthur Pryor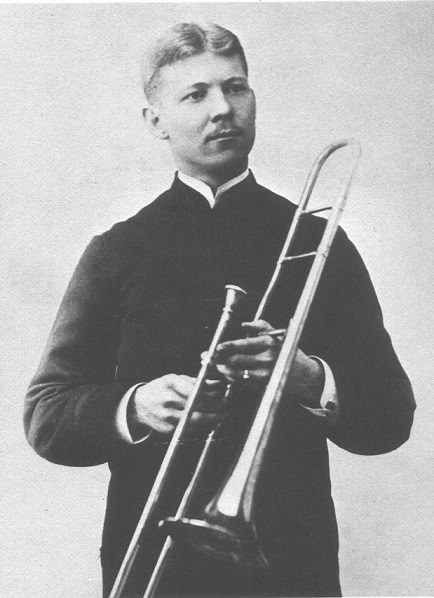 Modern trombone soloists would not enjoy the stage today had it not been for the significant contribution of other players before them such as Arthur Pryor. Born in 1870, Pryor was the 1st chair trombonist in John Sousa's band. He was very adept at improvising and extending his range. He was not only a musician but he was also a phenomenal technician whose style could never be copied. When he played in the famous Sousa Band, he shared the stage with other notable musicians of that era such as Herbert Clarke. Pryor was such a presence in the Sousa band that audiences would pay just to see him performing his signature passionately fluctuating solo. Truly, the trombone has never been the same since Arthur Pryor touched it.
J.J Johnson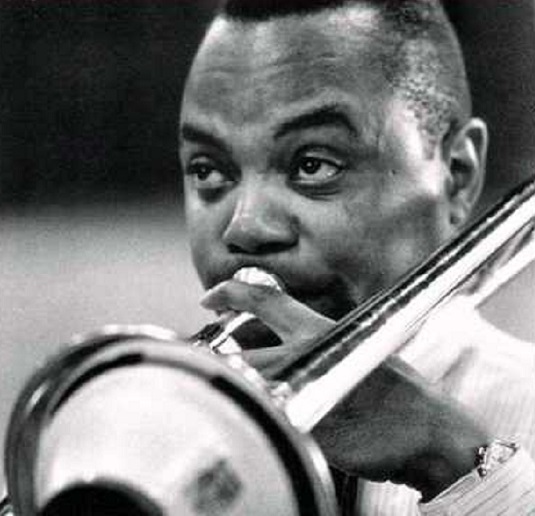 J.J Johnson was a household name in postwar jazz circles. He is credited with translating the upbeat and linear technique of playing bebop to the trombone, which took place in the late 1940s. Although he was mostly influenced by other famous trumpeters and sax players such as Dizzy Gillespie and Lester Young, he was able to transfer bebop using short notes and dry tones. Although he consolidated a career as a well-known composer, he did not allow his passion for trombone to dull. It is said by those who knew him that he was a firm believer in practicing daily, as it is evident in his recordings and albums.
Glenn Miller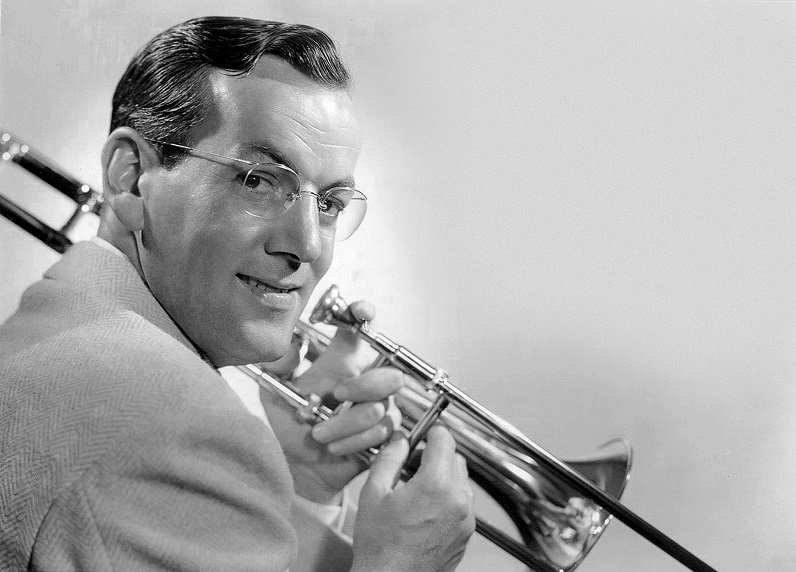 A list of great jazz trombonists would certainly be incomplete without a tip of the hat to virtuoso Glenn Miller. Glenn Miller helped to lead famous bands of the Swing Era during the 1930s with unique arrangements of beautiful instrumentation. Glenn Miller's career as a trombonist was so successful that he was one of the highest-paid and best selling recording artists between 1939 and 1943. In honor of his legacy, the Glenn Miller Orchestra band was formed in 1956 and it has been performing, recording, and touring the world consistently playing an average of 300 live dates each year all over the world. Glenn Miller passed away under mysterious circumstances after he disappeared in 1944 during the Second World War.
Tommy Dorsey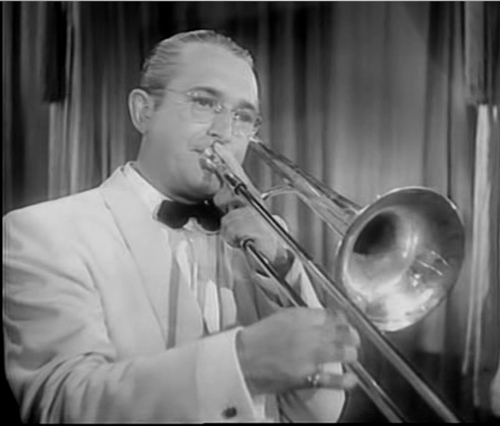 American trombonist Tommy Dorsey was a popular trombone player that performed as a solo artist as well as alongside his brother Jimmy. The two brothers started one of the biggest and most famous bands during the swing era. Although he first started out playing both the trombone and trumpet, he chose to play the trombone exclusively even though his trumpet performances were equally as invigorating. The two brothers and influential musicians performed in an array of bands during their teens but eventually started the Dorsey Brothers Orchestra. The orchestra was highly successful, managing to release a string of hits during the late 20s and early 30s.
Frank Rosolino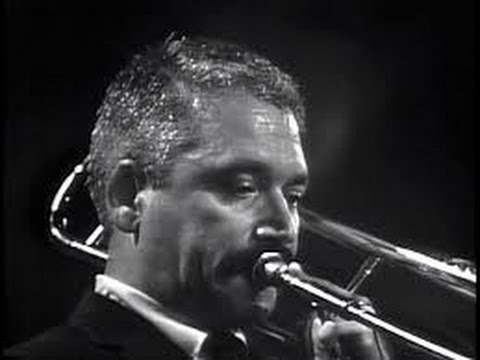 Jazz master Frank Rosolino started playing the trombone during his early teens but continued to play in a military band during the Second World War. He was not only an impressive trombonist but a wonderful scat singer as well. He quickly gained fame in the jazz scene and it became quite apparent that he would be the trombone player that would present the new age of modern trombonists. Throughout his professional career, he recorded many albums that consolidated his contribution to the jazz scene. Unfortunately, his story came to a shocking and devastating end. In the early morning hours of November 26, he shot and killed his two sleeping sons before he killed himself.
Bonerama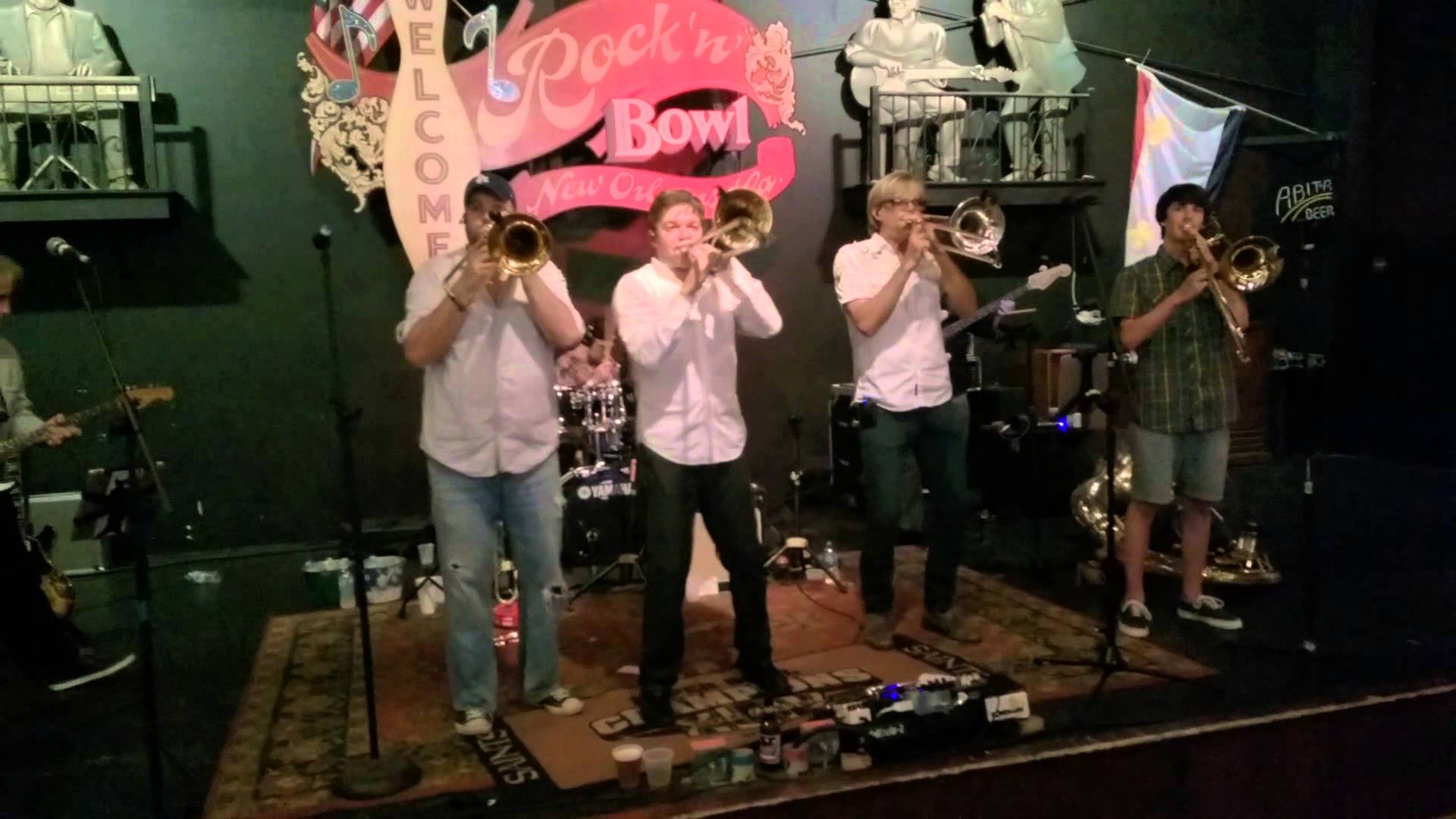 Bonerama is no ordinary band; it is a brass funk rock band made exclusively by trombone players that originated from New Orleans. The band was formed in 1988 by trombonists Mark Mullins and Craig Klein. Bonerama evokes vintage funk, elements of classic rock, as well as free improvisation in almost all their performances, which has helped largely to pull scores of crowds that come to see the band performing in festivals all over the world. It has been repeatedly been recognized by magazines such as Rolling Stone and has been regularly referred to as the best rock trombone band of modern times.
Don Lusher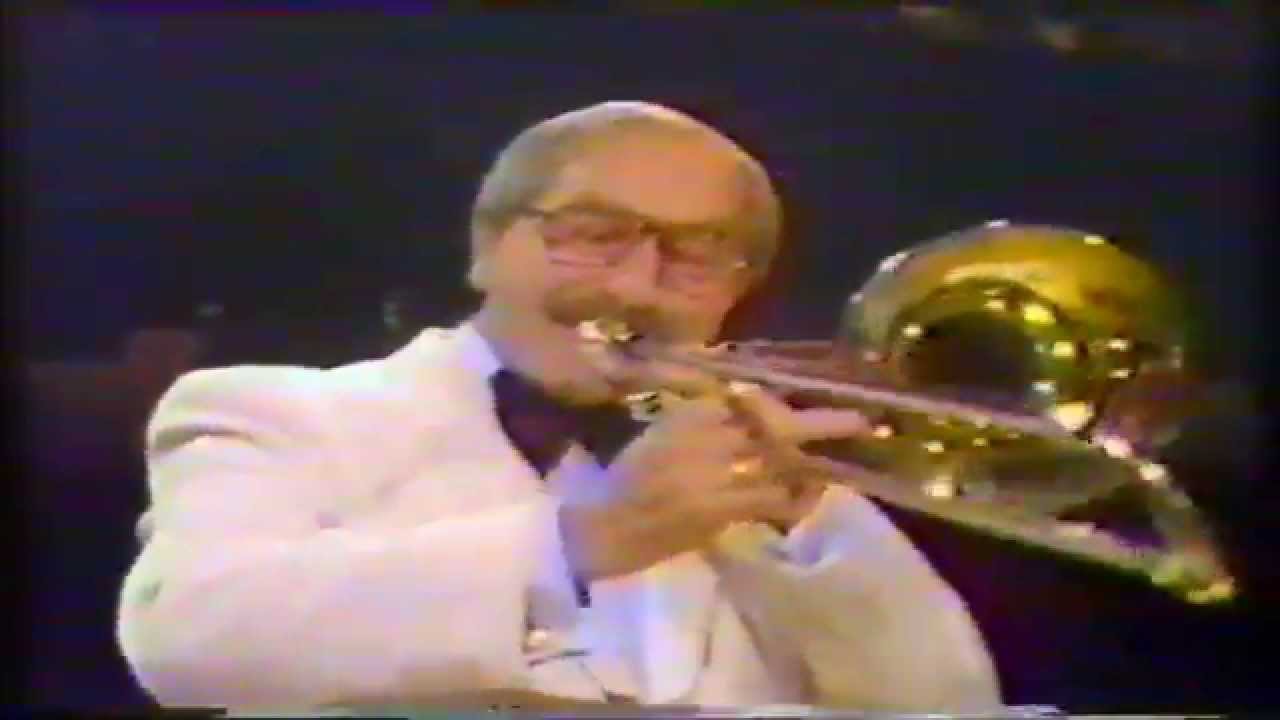 Don Lusher is synonymous with greatness in the trombone circles. He is still regarded as the best ballad player of all time. He received his early training at the Salvation Army but moved to the Heath Band where he stayed until the band was disbanded. He is most well-known for the Rhapsody for Trombone which has been performed by many other players as a tribute.
Urbie Green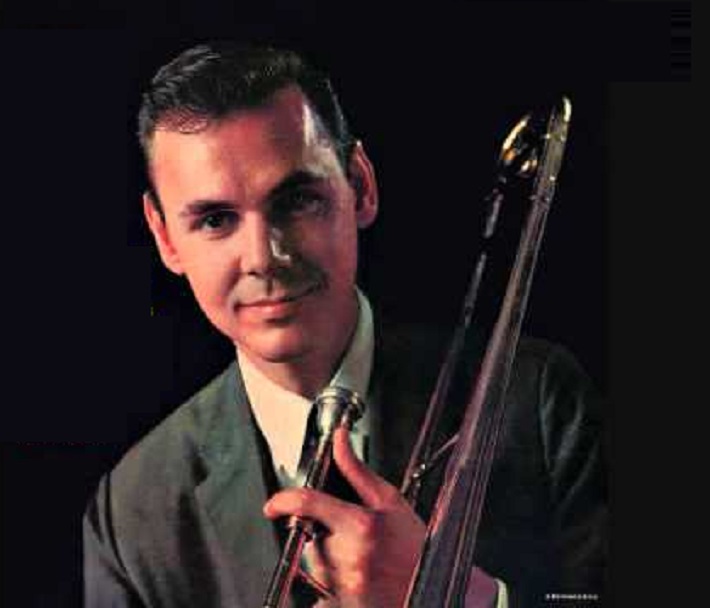 If you love jazz, then it goes without saying that Urbie Green's artistry helped to change jazz and music in general. Urbie Green was an American jazz trombonist that had a career that has helped to inspire thousands after him. His career can be compared to other world's best performers having toured alongside the likes of Frankie Carle, Frankie Sinatra, Ella Fitzgerald, and Woody Herman. Aside from acting as a conductor, composer, and songwriter, Urbie also soloed, led his own band, and made numerous recordings with this orchestra. Although he only started playing when he was 12, his career spanned decades, allowing him to become one of the most highly respected trombonists of all time.
Christian Lindberg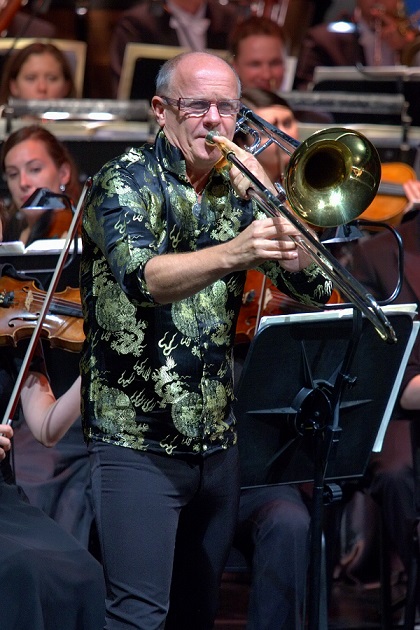 Swedish born Christian Lindberg is easily the most recognizable modern soloist on this list. Lindberg is not only an avid player, but he is also a well sought after composer and conductor. Over 80 of his compositions and works have been commissioned. His compositions include Chick a Bone, Mandrake in the Corner, and Arabenne which was his first performed work recorded in 1997.
Emory Remington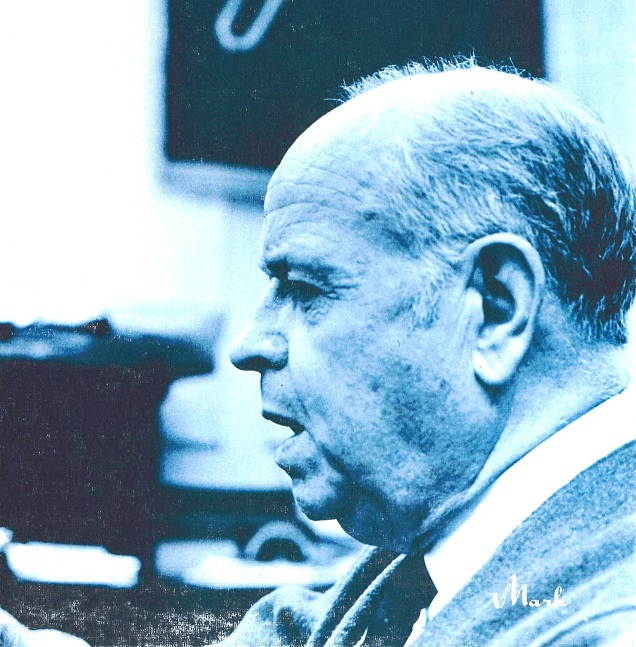 Emory Remington is often referred to as the father of the modern orchestral trombone movement in America. He is credited with developing the trombone warm-up routine, which was developed at the Eastman School of music where he taught. His one of a kind tone and dynamic range of trombone have helped to make the instrument popular particularly among younger players and it has contributed to the continuous production of recordings and trombone albums.
Nick Hudson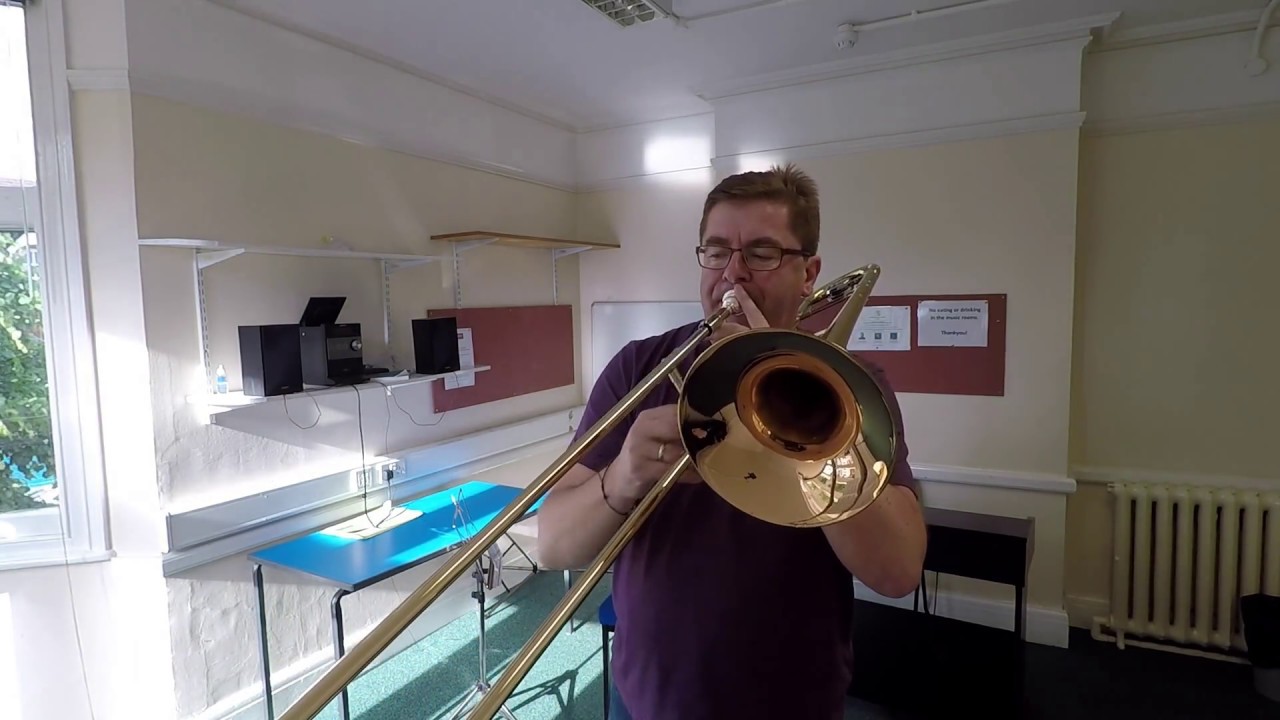 Nick Hudson tried to follow in the footsteps of great players such as Pryor and succeeded. Hudson started his trombone career in the Salvation Army based in the UK. He is well regarded in trombone circles thanks to his enviable technicality and agility that rivals many other players. After his time with the Salvation Army, Hudson became Principal Trombone of the Fodens Band. His career continued to grow from strength to strength, which earned him the title of the great trombonist in the brass band category.