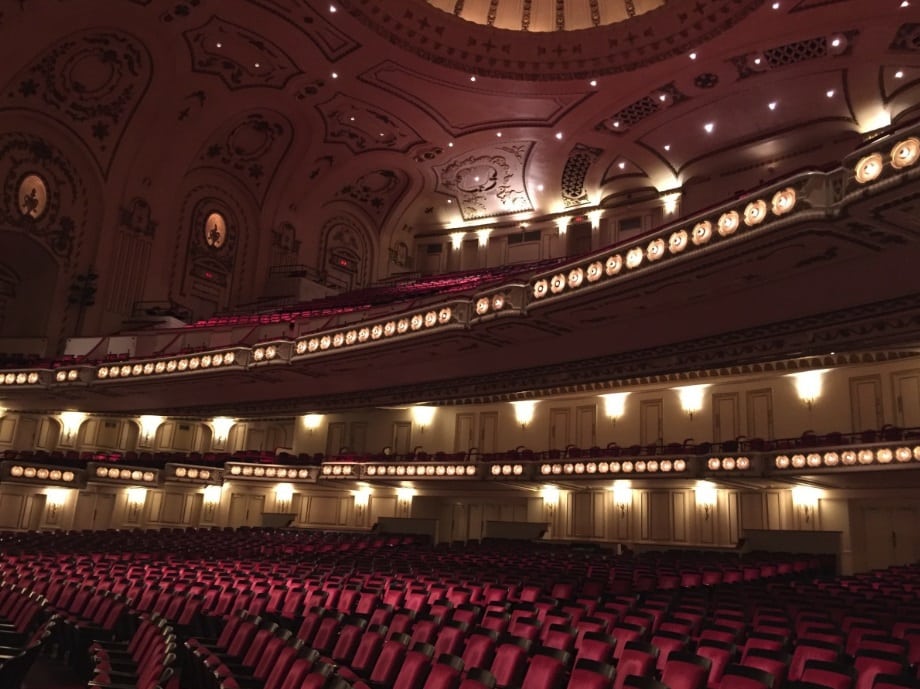 Even though the Renaissance period covered over two hundred years of cultural history many of what would be considered to be famous pieces from that time are from a reasonably narrow time period.
The High Renaissance (1520-1560) and the Late Renaissance (1060-1600) are the dates where most of these works originate. In this article, I will take a brief look at some of the compositions from the Renaissance that have endured in our musical memories and if not familiar to you will serve as a good introduction to the Period of Music in question.
Famous Renaissance Music Pieces and Composers
1. Josquin des Prez (1450 – 1520)
The composer who is often heralded as the master of the High Renaissance is Josquin des Prez. He was a remarkable craftsman who was incredibly productive bringing the Renaissance style into an altogether more sensitive and communicative manner.
Josquin was Italian by birth and began life as a singer at the Cathedral Santa Maria Maggiore in Milan. This is likely to have had a profound influence on his compositions. Josquin's works fall broadly into three areas; the Masses, the Motets and the Chansons (including instrumental works).
A wonderful place to begin is Josquin's "Missa L'Homme armé super voces musicales".
https://youtu.be/42kK8rDFH8c
This work follows the established formal pattern of the Mass (Kyrie, Gloria, Credo, Sanctus/Benedictus, Agnus Dei), but it is what Josquin does with it that is remarkable. His structural approach is intricate and very carefully measured out. It pays homage to the earlier works of Dufay but is wholly unique in its use of luxurious arching melodies and subtle application of intricate motivic devices that provide a characteristic otherworldly sensation to his works. Like many of Josquin's works, the textures are richly polyphonic with a full exploitation of vocal combinations during the Mass.
2. Giovanni Palestrina (1525 – 1594)
As the Renaissance moves in the Late Renaissance more familiar composers and famous compositions emerge. Giovanni Palestrina is one of the most celebrated names from this period of music. He represents to many, the Italian composer whose mastery of counterpoint and melody was almost second to none. Palestrina's output was impressive and as you might expect comprised Masses, Motets, Madrigals and Hymns. One of Palestrina's most enjoyed compositions is the "Missa Aeterna Christi munera", originally composed for four voices.
It is a pure and delicate work that shows Palestrina at the height of his musical powers. An equally distinguished work of from this Italian master is the "Stabat Mater" for eight unaccompanied voices.
This is a motet is beautifully transparent in spite of its textural complexities that neatly captures the essence of the Renaissance.
3. Gregorio Allegri (1582 – 1652)
It would be a mistake in this article not to include the  "Miserere" by the Italian composer Allegri. He was by all accounts a devoted and pure man whose compositions were dominated by vocal works, this perhaps being the most renowned. It is a setting for nine voices of the 51st Psalm (Miserere mei, Deus, secundum magnum misercordiuam tuam).
The story that has encircled this composition is that Mozart had heard the work performed on a visit to the Sistine Chapel in Rome and was so impressed by the beauty of the work notated it afterwards with only one hearing. True or not what we have is a choral composition that represents one of the most stunning settings of this text and one of the most exquisite works from the Renaissance.
4. Thomas Tallis (1505 – 1575)
Tallis was an English composer, and one of the most important figures in Renaissance music. There is little reliable information about his early years but it is likely Tallis like many of his contemporaries, began life as a chorister. We also know he was an organist as one of his first appointments was at Dover College in Kent. Later he found royal favour and secured a post at the Royal Chapel composing for monarchs including Henry VIII, Queen Mary and Queen Elizabeth; the later who granted him a twenty-one-year monopoly on polyphonic music.
"Spem In Alium" is probably the best-known of Tallis's substantial output. It is an impressive work composed for eight choirs, each with five voices. This creates a choral piece of magnificent textural complexity and stands as an extemporary Renaissance Motet.
5. William Byrd (1543 – 1623)
There is much evidence to support the reputation that this English composer has attracted. It could be argued perhaps that as a student of Thomas Tallis, Byrd's future always looked promising, and similar to Tallis, Byrd became a gentleman of the Chapel Royal and great favour with Elizabeth 1st. Byrd wrote for all the common forms of Renaissance music from Masses to Motets and made a significant contribution to the development of instrumental musical forms including the Fantasia.
It is his sacred choral works that have stood the test of time and remain key compositions in of the Late Renaissance. These Masses collectively demonstrate Byrd's innovation and inspiration approach to this type of music.
https://youtu.be/gZkaQkJoo1o
6. Claudio Monteverdi (1567 – 1643)
Monteverdi is one of the greatest composers of the Late Renaissance. His collection of compositions includes numerous sacred and secular works and he is rightly credited with developing the Italian operatic style that gave rise to so many breath-taking operas in later periods.
Monteverdi was a formidable composer of the madrigal, of which there are nine books. His ability to capture the essence of each text through his magnificent word-painting and his fine use of polyphonic textures remains almost unsurpassed. Here are two links to madrigals from the eighth and fifth books that serve as a good starting point into Monteverdi's work.
"The Vespers" are perhaps Monteverdi's most well-known work. They were written in 1610 and stand as a sublime amalgamation of both the new Renaissance practices and the old. The Vespers is a gigantic piece of choral music. In it Monteverdi encapsulates both sacred and secular music, woven into a choral piece of outstanding beauty and elegance; rightly earning Monteverdi a major place in musical history.
https://youtu.be/S99FCAFNgaA