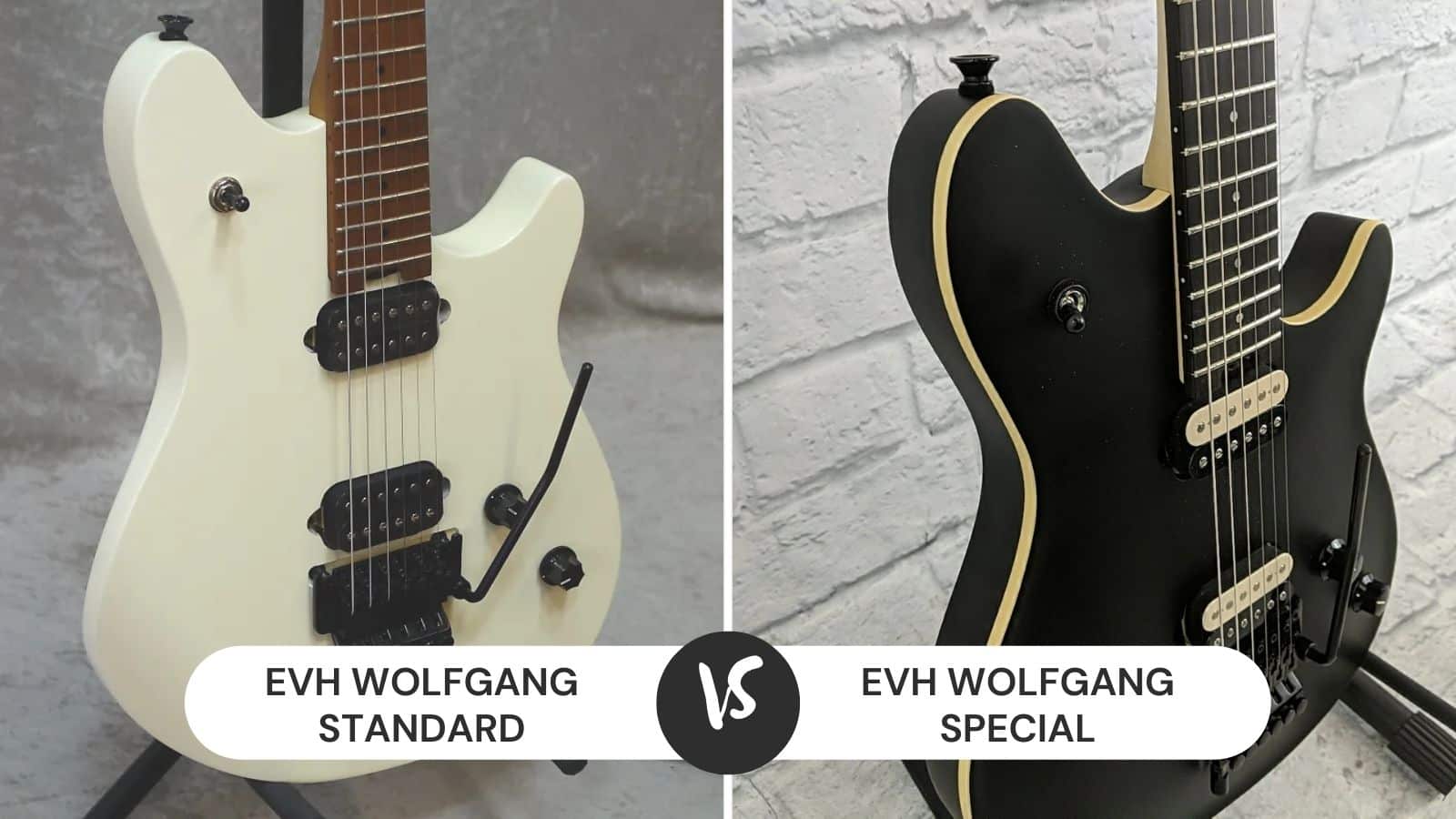 Electric guitars are not just about practicality, effectiveness, and a broad range of functions that manufacturers provide, but they are also extraordinarily beautiful with all of the many aesthetics that they provide.
There is a lot to think about if you want to set your eyes on these electric guitars, and you'll need to keep a variety of factors in mind to make an informed purchase.
EVH stands for Eddie Van Halen Gear, which manufactures some of the most recent guitars and other musical equipment such as amps and gadgets such as tuners that would go flawlessly with your electric guitars.
This would help enhance your playing experience regardless of the genre or style of performance for which you wish to play the guitar.
You may purchase a number of guitars from them, but a few of them are far more renowned than some others. Wolfgang is one of the series of electric guitars available from EVH, and there are two variants available.
f you wish to compare them and pick one of them, you need to be aware of the following important differences:
EVH Wolfgang Standard vs Special Comparison
Comparison Table
| | EVH Wolfgang Special | EVH Wolfgang Standard |
| --- | --- | --- |
| Body | Solid Body | Solid Body |
| Number of Fret | 22 | 22 |
| Number of Pickups | 2 | 2 |
| Number of Strings | 6 | 6 |
| Pickup Configuration | HH | HH |
| Cutway | Yes | No |
| Pattern | Fire/Sunburst | Wood | Single Colored | Fire/Sunburst |
| Features | Microphone Switch / Whammy bar | Microphone Switch |
| Controls | Tone/ Volume Control | Tone/ Volume Control |
EVH Wolfgang Standard
The Wolfgang Standard has the identical tone and huge sound that Eddie Van Halen developed, but at a budget that the average guitarist can afford.
This edition has the perfect signature of EVH on the overall design aesthetics, and you can be certain that it possesses the design approach of EVH and that you will enjoy the best experience in terms of appearance, aesthetic qualities, and overall vibes that you will get from this guitar by giving it a single glance.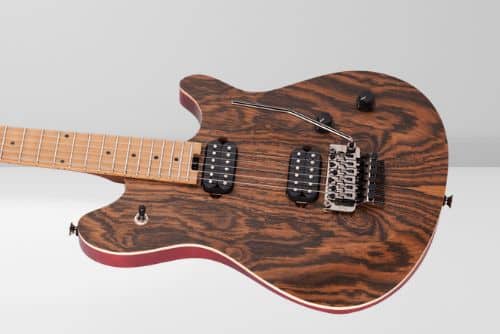 This equipment has many identical qualities compared to the costly equipment, including a definite body with a unique comfort cut shape for optimal playing ease, an appealing masked-off body's natural binding, and a gorgeous patchwork maple cover.
The Wolfgang WG Standard has a glossy oiled surface on the rear of the neck and a 12 to 16 inch compounded curved baked maple fingerboard with 22 jumbo frets, sliding edges, and black dot patterns for effortless performance and speed.
That'd be the ideal product for you to bring to any event, and you could easily pick it up around town for any concerts or jamming events, and it would simply be the nicest thing for you to enjoy.
Overall, the Wolfgang Standard is the best option for you if you want to enjoy simple design, higher results, and the proper durability to help you throughout the day.
The design is about efficiency and usability as well as having the greatest looks, which makes the EVH Wolfgang Standard a great model for you to enjoy the hour-long performance without having to worry about anything, and you will surely be playing it without getting fatigued.
With its warmer color and superb grain structure, the baked maple neck and fingerboard provide greater stability, crystal clear, brilliant tones, and exceptional elegance.
In terms of product features, this guitar, with 22 frets and a Jumbo Fret size, allows you to play all of the tones you want on this guitar without having to worry about anything.
There are additional volume adjustments for treble bleed, circuit, and tone to give you complete control over the instrument.
Features at a Glance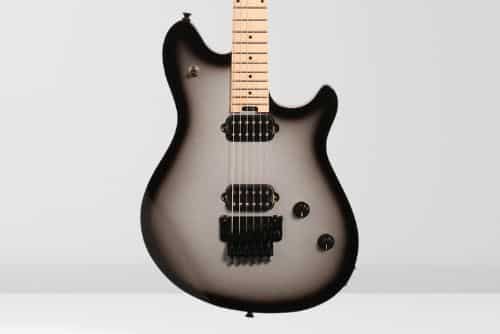 Neck and fingerboard in

baked maple

Compound-radius 12 inches-16 inches
EVH Wolfgang humbucking pickups direct mount
EVH-branded Floyd Rose special locking Trem and R2 locking screw
Pros
Massive tone.
The neck is quite comfortable.
Pay attention to the details.
Cons
The cost.
Toggle switch in an upside-down position.
EVH Wolfgang Special
The Wolfgang Special is a thoroughbred music-making instrument that has been road-tested in venues all over the world. It is created with gorgeous aesthetics, massive sound, and strong playability.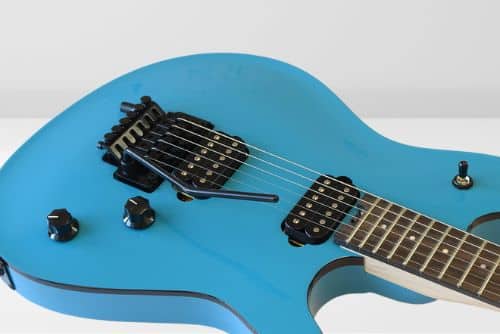 It is among the nicest equipment, and with several improvements to the Wolfgang Standard, the Special edition makes it a worthwhile purchase if you want to have the appropriate experience and have a diverse playing style with your instrument.
If you are wanting to upgrade from the Wolfgang standard, it may not be a worthwhile improvement.
However, if you are wanting to upgrade from another guitar type to the EVH Wolfgang special series, this would be an investment that is well worth your money, and you will be able to have the best experience with this instrument.
The Wolfgang Special has a basswood body with a curved top and a sturdy bolt-on headwall maple neck with graphite reinforcement.
The 12 inches to 16-inches complex radius maple fingerboard with 22 jumbo frets and black dot patterns are designed for great performance, explosive riffing, and sizzling leads.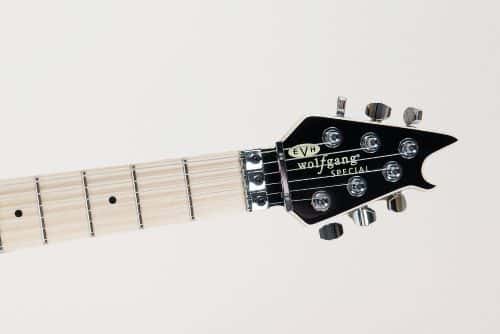 Aside from that, there are also plenty of other features that come with them that are unquestionably fantastic. The Wolfgang special has several additional settings that give you great control over your instrument.
It has a volume control with a treble bleed circuit as well as a tone adjustment feature with a high friction pot.
On the guitar, there are additional pickups that switch, such as a 3-position toggle with a bridge pickup position, a bridge and neck pickup position, and a neck pickup.
In this manner, you may select the playing and pickup style on your guitar, allowing you to have the exact playing experience on your guitar that you are looking for and play the guitar for any tunes that you may have planned for it.
Features at a Glance
Wolfgang's body is made of basswood with a special comfort cut forearm contour and a quilted maple top.
Compound-radius of 12″-16″
EVH Wolfgang humbucking pickups direct mount
EVH-branded Floyd Rose special locking Trem and R2 locking screw