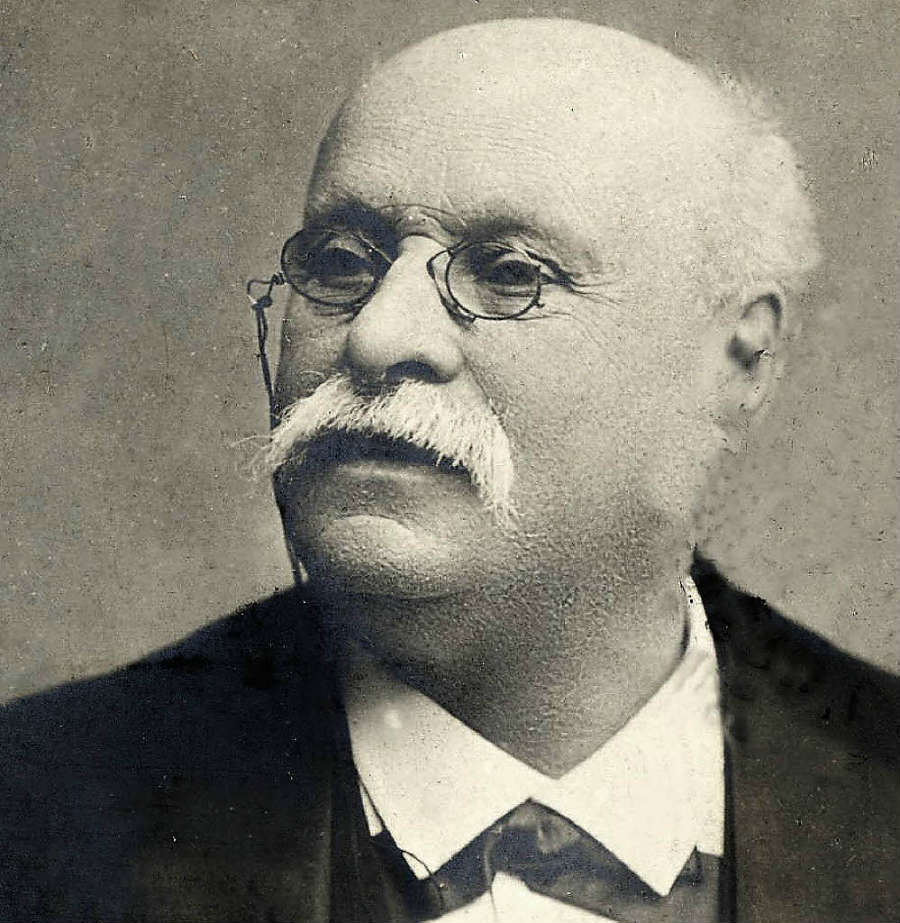 Much like his rival, he was born in a family of dance musicians, as his father Louis and his elder brother Leon were well-versed in music as well. The family moved from Strasbourg to Paris when Emile was nine, in order for his brother to start studying violin at the Paris conservatoire. Emile would join the institution to specialize in piano (fun fact: his waltzes and polkas were originally composed for piano and were orchestrated at a later stage).
The Waldteufel family played at the Court balls at the Tuileries, hosted by none other than Napoleon III and, at the age of 27, Emile became the court pianist of empress Eugenie. However, the melodies by the Waldteufels were only known to the Parisian society, and it was not until he was 40 that Emile Waldteufel gained international recognition. In fact, in 1874, he performed at an event where the Prince of Wales was in attendance: the aristocrat was so impressed with Waldteufel's music that he helped him launch his music in London.
Once he arrived in the United Kingdom's capital, he signed a contract with the London firm Hopwood & Crew: he granted the company four waltzes and one other composition each year for a period of eight years, with an option to break every two years. His compositions dominated the music programmes of Queen Victoria's State Bans at Buckingham Palace, which earned him worldwide recognition.
His style is quite different from Strauss's in that he lacked the great architectural heights and robust approach that characterize the Viennese master's works. Instead, he relied on subtle harmonies and gentler phrases. " By comparison with Strauss's very masculine creations, there is undoubtedly more of a feminine feel about Waldteufel's waltzes," wrote Andrew Lamb, the author of Skater's Waltz, The Story of the Waldteufels. Much like his Austrian rival, though, Waldteufel rarely used a single melody in his waltz; rather, he relied on a series of contrasting themes. Also, in Viennese fashion, his waltzes do not "waltz" from the opening notes, but they open with a "call" to the dance-floor, either in the form of a quiet introduction or a boisterous (yet not waltz-like) fanfare.
If you want to learn more about the French answer to Strauss, listen to these five pieces:
Estudiantina

Estudiantina means "band of students" and this fanfare-like waltz is actually an arrangement of a melody composed by Paul Lacombe (the same thing happened with Espana). American audiences are familiar with Estudiantina because the Rheingold Beer Jingle is actually based on the main theme of this waltz.
Les Patineurs

The Skaters' waltz is arguably Waldteufel's most famous composition. A large presence of glissando and swirling melodies conjures a wintry atmosphere complete with skaters twirling on an ice rink–in fact, the Ice rink at the Bois de Boulogne served as a main inspiration. In popular culture, we can find this waltz in Chariots of Fire and, most importantly, in an episode of the glorious children's series Pingu.
Manolo

This was the waltz that enthralled the Prince of Wales who, subsequently, offered him a position in England. Overall, however, Spain featured prominently in Waldteufel's work: another good example is Dolores, another waltz.
Brune ou blonde
What a dilemma, and what a captivating waltz! It comes with a will-o'-the wisp introduction, an invigorating main theme and develops in a rich instrumental play.
Acclamations (Hoch Lebe Der Tanz)

Acclamations, known in Germany as "long live dancing", shares some similarities with Les Patineurs in that it uses the four-note rhythmic pattern. "Where this waltz particularly appeals is in a couple of striking themes that lift the heart at just the point where, in lesser waltzes, the attention may be beginning to flag." wrote Waldteufel scholar Andrew Lamb "In the second part of the second waltz section the sly, seductive break in rhythm in the third bar is especially effective. In the following waltz section the insistent repeated notes, again in the third bar, achieve a particularly beguiling effect, which is heightened by the moto perpetuo quaver figure that leads into the repeat of the theme."