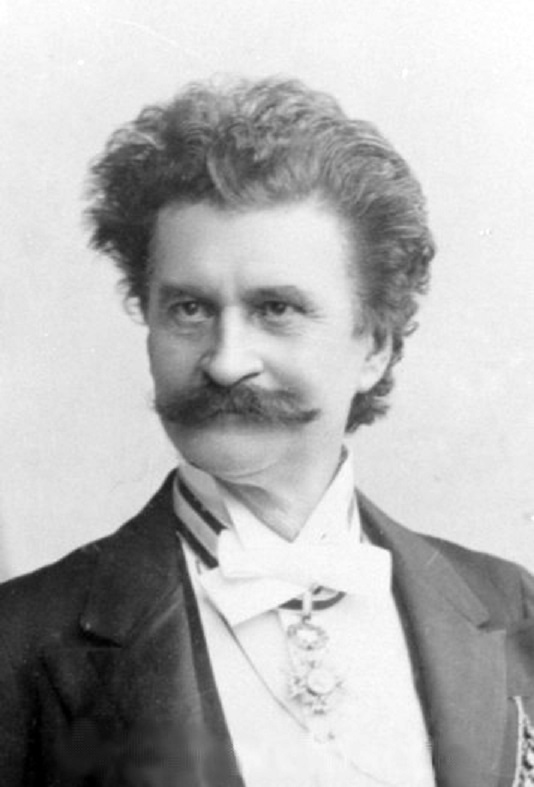 The Strauss family is one of the most highly regarded families in musical circles. Made up of expert composers and bandleaders, there is no other family in all of Austria, and likely the world, that had such an impact on dance music like the Strauss family did. Aptly nicknamed The Waltz King, Johann Strauss II (1825 – 1899) revolutionized music and operettas and helped to introduce a new wave of excitement during his era.
Strauss II elevated the dance music that characterized the Biedermeier period to a commercial and hugely successful art form. As a result, Strauss II became a global star that toured across Europe and America. During the 19th century, Strauss II took Austria by storm and the effects of his innovativeness can still be felt today as thousands of composers, both aspiring and professionals, still look up to him for inspiration.
Whether you are a lover of classical music or simply enjoy twirling along to it, it is clear that Johann Strauss II deserves the deepest admiration and respect. Here are 10 interesting facts about the composer Johann Strauss II:

Feel free to Subscribe to Our YouTube Channel if you like this video!
Facts About Johann Strauss II:
The fame of the Strauss family
The Strauss family was extremely talented and was made up of composers and bandleaders that attained critical acclaim. The musical foundations of the family can be traced back to Johann Strauss I in Vienna. Johann Strauss I together with Joseph Lanner reformed the waltz from a peasant dance and re-introduced it to a loveable art form that could be enjoyed by high society. Because he did not want any competition, Johann banned his children from becoming musicians despite their willingness to follow in their father's footsteps. Defiantly, Johann I's sons all became musicians.
Tension with dad
Despite his father's prowess and his success, Strauss II's father did everything that he could to prevent his clearly gifted son, as well as his equally talented brothers from pursuing music. Johann Strauss II was supposed to become a banker; Joseph was to go into the military while Edward was set to become a diplomat in the Austrian consulate. When Strauss and his brothers disobeyed his instructions and went ahead to compose anyway, Strauss senior denigrated their efforts, making it harder for them to make their own mark in society.
His dad even actively worked to prevent him from receiving Vienna's highest musical honor, the KK Hofballmusikdirektor or the Music Director of the Royal Court Balls. This was quite unfortunate and sad as the award has long been held by the Strauss family having been created for Johann the Elder who was its very first recipient. He was denied this honor each time he applied and was only recognized after his father's death in 1863.
"The Waltz King"
The fame and status of the 19th-century waltz in Austria could not be overstated. The Waltz was a staple in aristocratic society and Strauss II was the equivalent of today's biggest and most famous pop star. His performance of the Blue Danube at the Paris World's Fair in 1867 set a stage for Strauss consolidate a name for himself as the great composer. He produced many other successful compositions aside from Blue Danube including Morgenblätter in 1864, Künstlerleben in 1867, Geschichten aus dem Wienerwald in 1868, and much more, which allowed the overly stuffy upper-class society to have a good time at parties and events. He created almost 500 dance pieces, 150 of which were waltzes.
Marriage
Vienna's new social and political elite's liked to display their wealth and status not only by living in the most sought-after addresses in Vienna but they also did so by hosting salons and soirees. The invitations to these parties were in high demand as it allowed the financial aristocracy and famous people in the art world to interact. It was during one of these gatherings thrown by the Todesco family that Strauss met his to-be wife Henriette Treffz who was an opera singer. Strauss II married twice after Henriette's death.
The Blue Danube
The Blue Danube, which is one of Strauss II's most popular compositions, was a complete flop when it debuted in 1867. The public was not pleased with the lyrics, which forced Strauss II to perform it as an instrumental piece instead, which unsurprisingly became a smash hit. The main theme of the Blue Danube became so popular that it was one of the most well-known tunes of the 19th century.
Personality disorders
Strauss developed a range of personality disorders and complexes thanks to his perverse relationship with his father. Strauss was a pathological hypochondriac that was constantly afraid of getting sick and becoming blind. He became uncontrollably nervous whenever he needed to travel by train. Additionally, he also hated the outdoors, sunshine, and he was afraid of storms and becoming poor.
Politics
Apart from music, Strauss II also disagreed with his father when it came to politics. In 1848, Austria was going through political convulsions and each member of the Strauss family supported a different side. Strauss II was a staunch supporter of the revolutionaries that were working to oust the monarch while his father was a hardcore monarchist. He was arrested for publicly performing the anti-monarchist and French Revolution anthem "La Marseillaise, which is today's the national anthem of France.
Jewish heritage
The Strauss family's racial origins, heritage, and religion were originally Jewish. Strauss II was not indifferent to Jewish heritage but he dabbled in various Christian sects such as Protestantism. When the Nazis took over Vienna in 1938, the fact that his great-grandfather was a Hungarian Jew was buried to prevent the public from asking unnecessary questions. Johann Strauss II and his father were to be protected at all costs because Hitler himself was a huge fan of his compositions.
Strauss today
Onscreen and on theater stages, Strauss has been depicted by various actors over the years, including Gravey and Stuart Wilson in the successful 1972 miniseries The Strauss Family. He is still very well respected in his hometown where his music is always performed at the New Year celebrations held at the Musikverein concert hall that is broadcast internationally.
Gold Statue
A gold statue was erected in his honor at the Stadtpark in Vienna. The gold statue is quite prominent and features an image of Strauss playing the violin.