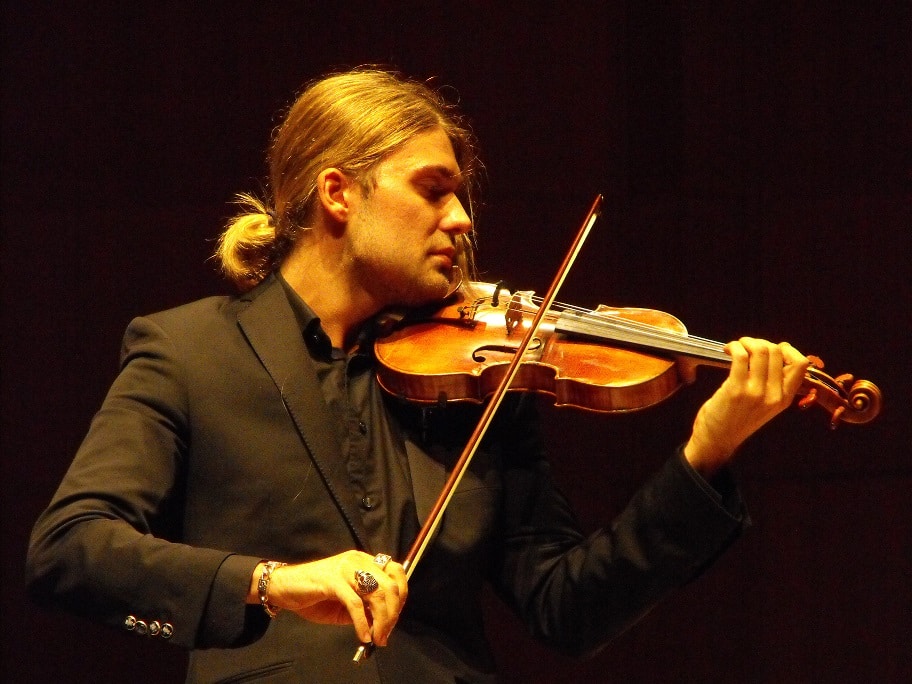 Introduction
DISCLOSURE: This post may contain affiliate links, meaning when you click the links and make a purchase, I receive a commission. As an Amazon Associate I earn from qualifying purchases.
David Garrett's accomplishments have managed to surpass and reinvent the norm, a fact that many modern musicians can only aspire to. David Garrett carries the torch for classical crossover and he is attracting new audiences thanks to his orchestral covers of popular rock songs that have helped to make him world-famous.
Rock and classical music are incredibly diverse and dissimilar; Rock music is amplified while classic music is acoustic. However, uniting pop and classical music, David Garrett fuses these unlikely two musical genres to create a unique culturally electric genre of music where other musicians have failed.
Garret has remained a regular fixture on the international concert scene since he started performing in front of massive audiences as a teenager. Over the years, Garret has recorded core classical works, as well as rock fusions. He still performs all over the world to sold-out shows.As a result, David Garret has set high standards as is evidenced by his crossover album Virtuoso, which was released during an appearance in Germany in fall 2007. Unsurprisingly, Virtuoso redefined the values and standards that characterize the crossover and classical scene ever since its release. At such a young age, David Garret has already managed to achieve critical acclaim and he already looks back at an unrivaled career.
Biography of David Garrett
Family Background and early life
David Garrett was born David Bongartz to a German jurist and an American prima ballerina mother on September 4th, 1980 in Aachen, Germany. From very early on, David Garrett exhibited his passion and deep love for music.
Garrett started learning how to play the violin at age 4 and had enrolled in the Lübeck Conservatoire by the time he turned 7.
At 10, Garrett had his first performance at a public concert with the Hamburg Philharmonic, which was being directed by Gerd Albrecht at the time.
At 13, he has become the youngest exclusive artist under Deutsche Grammophon Gesellschaft, a fact that helped to launch him into the international limelight. He had also recorded two full-length CDs of his violin music and was even a fixture on the local TV circuit.
In 1992, Garrett worked alongside the legendary Polish violinist Ida Haendel who played a considerable role that shaped and influenced his development as an artist with his personal unique style.
He joined the Royal College of Music at 17 but left the school to join the Juilliard School of Music where he studied composition and musicology under the tutelage of Itzhak Perlman. Before he moved to New York, Garrett had already become a household name and was at the height of his young career. He opted to attend Julliard because he was interested in gaining a theoretical foundation that would help him perfect his technique and style.
While at Julliard, he laid the foundation for his later legendary arrangements. Here, he also realized great success. For instance, he won the renowned Julliard School's Composition Competition owing to his fugue composed in the style of JS Bach in 2003.
David Garrett Performance
Other interesting performance:
Albums
Professional life and success
In the autumn of 2007, Garrett produced his first ever cross over CD titled Free or Virtuoso under DECCA/Universal label. Every year since the record was released, Garrett has published a record as classical violin concertos or as crossover albums, which has made his body of work varied and broad. The crossover features titles such as Encore and Rock Symphonies while the classical violin concertos include pieces such as Legacy, Timeless, and Classical Romance.
He made his cinematic debut in 2013 where he performed the main role in Bernhard Rose's The Devil Violinist as Niccolo Paganini. Aside from starring in the film, he also composed scores for the film alongside Franck Van der Heijden, which was one of his lifelong ambitions. After the success of the film, his CD Garrett versus Paganini was nominated for the 2014 ECHO-Klassik awards and won the title of a bestselling song of the year.
In 2012, he was performed for her Majesty Queen Elisabeth II during her Diamond Jubilee concert. He has also performed for other world leaders including in front of US President Barrack Obama and Angela Merkel in 2013.
Garrett today
Today, Garrett is known as one of the most popular record-breaking crossover and pop artists. Alongside his band, David tours regularly giving public performances. His repertoire includes classical sonatas, various versions of rock songs and movie themes, as well as original compositions and arrangements.
Garrett still performs Mozart with some of the world's top symphony orchestras but he has managed to make a new name for himself as a bestselling crossover artist. As a result of his unique crossover sound, Garrett has inspired young audiences to attend more classical concerts and is helping to ensure that classical music remains a staple in the future.
In April 2017, Garrett was recognized with the Musikpreis Frankfurt which is one of the most prestigious German awards. All in all, Garrett has played all over the world with some of the most distinguished conductors and orchestras such as the Mozarteum Orchester, the London Philharmonic Orchestra, the Russian National Orchestra, the London Philharmonic Orchestra, the Orchestre National de Paris, the Staatskapelle Dresden, and many others. The highlights of his 2017/2018 season include performances at the Russian National Philharmonic with Vladamir Spivakov and Munich Philharmonic under Valerie Gergiev.
In addition to all his achievements, Garrett has also held the Guinness world record as the fastest violinist in the world, a title that he has held since 2008 and is a UNESCO world ambassador.