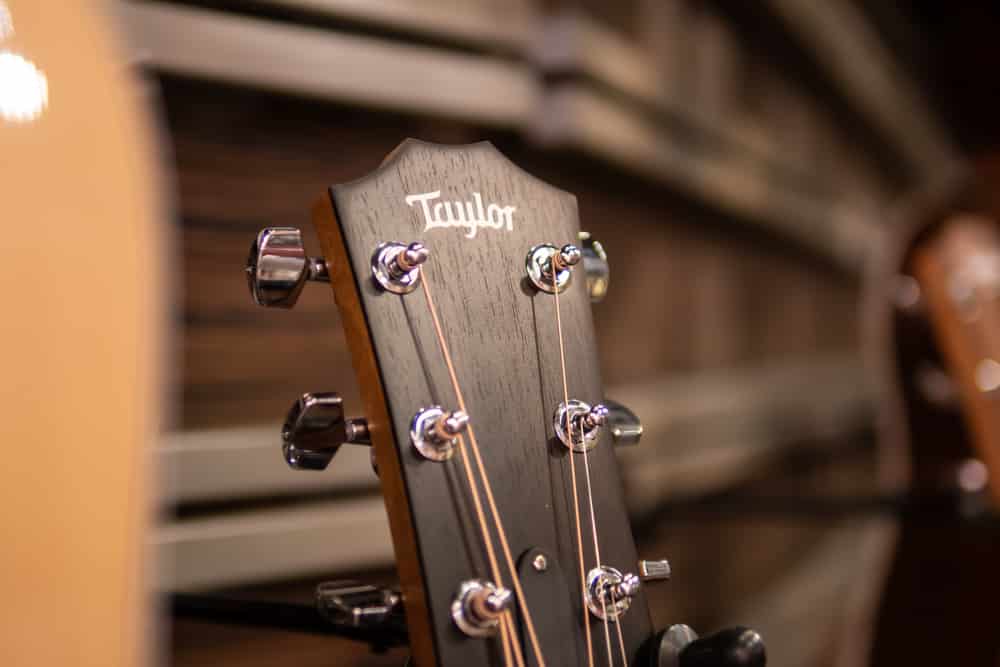 If you are a music enthusiast and want to explore the world of guitars, you are most likely to come across many names in the guitar manufacturing industry, but amongst those Taylor, guitars are hands down the best company.
Taylor guitars company originates from the United States and is renowned for manufacturing guitars based out of EL Cajon, California. They have been in the market since 1974, naturally making them famous for the premium quality of manufactured guitars.
Over the years, Taylor guitars have worked hard to manufacture the best quality guitars and other related instruments such as amps and preamps. They pride themselves on maintaining the quality, design, and structure of their guitars, they have established their reputation in giving you all types of guitars and other instruments.
They have an extensive range of different types of guitars, such as acoustic and electric; you can easily choose from their vast inventory. The quality of their guitars allows the users to have the perfect instrument playing experience, and their guitars are also known to be long-lasting.
Taylor guitars ensure that all their guitars are manufactured with the best materials, and their wide range of guitar models gives you a free hand to choose as per your liking or requirement. Once you get your hands on a Taylor guitar, you will notice the smooth touch and posture of the whole guitar's structure.
Taylor guitars are exquisitely designed to give the users a one-of-a-kind guitar-playing experience. The toning of the guitar is done to perfection, which leaves less for you to worry about. Taylor guitars, in short, are a complete package for both beginner and professional guitar players.
Since Taylor guitars offer a variety of guitars, you can choose the one that complies with your needs; it is essential that you select a guitar that is the right size and contains all the features you are looking for! However, nothing is ever completely perfect.
Similarly, Taylor guitars also have some common problems that you might come across. These problems may not be big, but it is best that you know the common issues that may arise with your Taylor guitars. These common problems are:
Common Problems with Taylor Guitars
Amplified Hum or Buzz
The first problem you might face on electric guitars manufactured by Taylor guitars is that you will notice a slight humming or buzzing while playing the guitar. It is a common problem, especially when dealing with any type of pre-amps on the Taylor guitars.
You might notice that when you plug your Taylor's electric guitar on an amp, the humming sound will get amplified immediately. This is one of the most faced problems of Taylor electric guitars that are caused due to some grounding issues; you don't need to worry about this as this can be quickly resolved.
To fix this problem, all you need to do is make sure that you check out all different external factors first. Once you have eliminated any other reason, you must carefully check if the wires are correctly grounded on your Taylor guitar.
This can help as you tighten loose wires or reset them; the humming or buzzing sound will immediately go away. It occurs primarily due to loose wires.
No Sound When Plugged in
One more common problem you might have to face is when you plug in the guitar and notice no sound coming out. This can be resolved immediately; you just need to check if the batteries of your pre-amp are fitted correctly and are new or work completely fine.
Usually, you may connect your Taylor electric guitar to the pre-amp in a hurry, and you forget to check if the batteries are correctly connected or not. Batteries also play an essential role, so you must ensure that the batteries are fully charged and working. Sometimes batteries also stop working if they are loose, so you can also check this to eliminate this.
If you notice that your batteries are still not working after being charged or checked for their fitting, it might be the time that you should get the batteries replaced with properly fully charged ones, and this will fix the issue of no sound while your Taylor electric guitars are connected to pre-amps.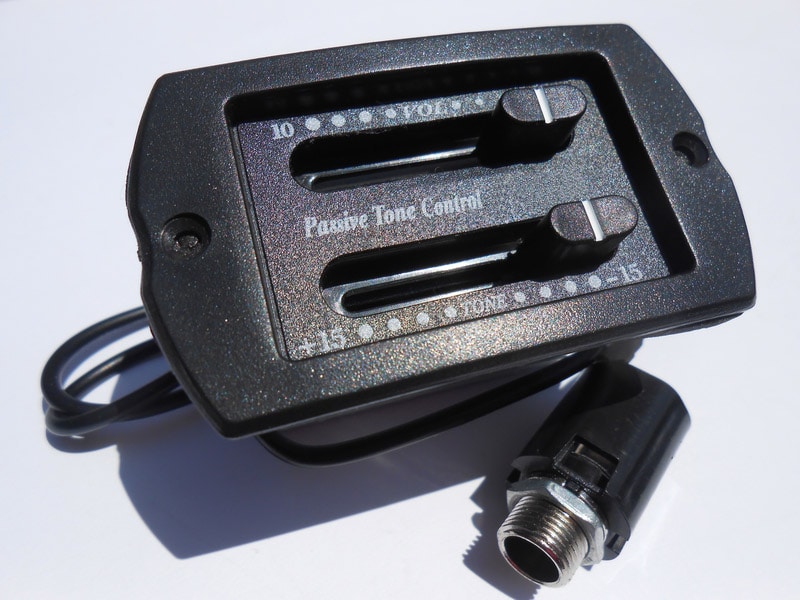 It is most likely that over time batteries tend to lose their powers and need charging more often, in such cases it is recommended that you replace your old batteries with new ones to eliminate any problems related to batteries.
Compatibility issues
Many Taylor guitar users come with problems of their acoustic guitars not working as correctly as they should; usually, they find that the compatibility of the acoustic guitars with other amps is low, and they cannot easily find any spare parts for their acoustic guitars in cases of fixing needed.
Before opting to buy Taylor guitars, you need to keep these factors in mind. These guitars cannot be modified, and you may face difficulty finding the right amp with the proper compatibility with your Taylor guitars. There is no option of replacing a part in case of getting damaged, as spare parts of Taylor guitars are near impossible to find.
You can easily find spare parts for guitars from other companies, but not for Taylor guitars. Even if you find an old piece, it will be difficult to get it compatible with your guitar, and if you do succeed in replacing a part, the sound and feel of your Taylor guitar will not remain the same.
Distorted sound while plugging in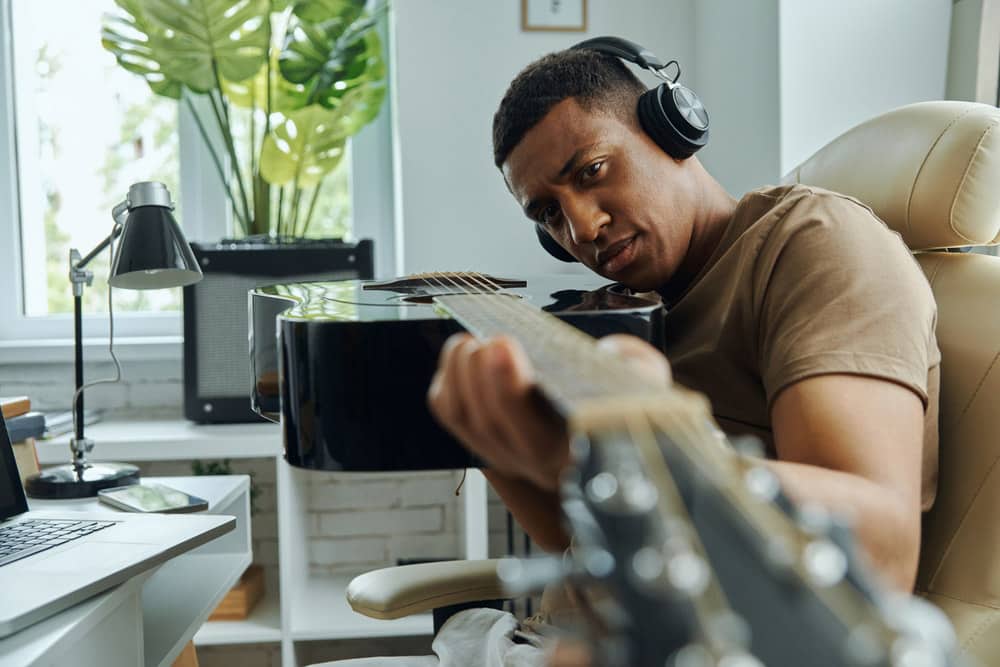 When you try to plug in your Taylor guitar, you might notice a distorted sound; this is also a very common problem faced by users of Taylor guitars. However, this issue can also be easily fixed, and you will not be required to spend much time trying to improve your guitar.
To avoid or eradicate this problem, you need to make sure you check the plugs and clean them thoroughly, along with cleaning the input port of your Taylor guitar. Usually, dust particles tend to gather around the input ports; that is why when you try to plug in your guitar, a distorted sound comes as if the plug is loose.
Once you have cleaned the input ports of your Taylor guitar, this problem will likely disappear, but if it doesn't, then you need to take your guitar to a guitar specialist who can check if there is an internal problem, as sometimes the dust particles can also go inside the guitar and will require a professional to open your guitar and thoroughly clean it inside and out.
Dry Guitar
One more common problem that you might come across is that you will notice sharp fret ends, string buzz, or even cracks. Fret ends usually tend to get sharp due to the fretboard shrinking, making the frets sharp and protruding. If you notice these signs in your Taylor guitars, it indicates that your guitar needs to be humidified.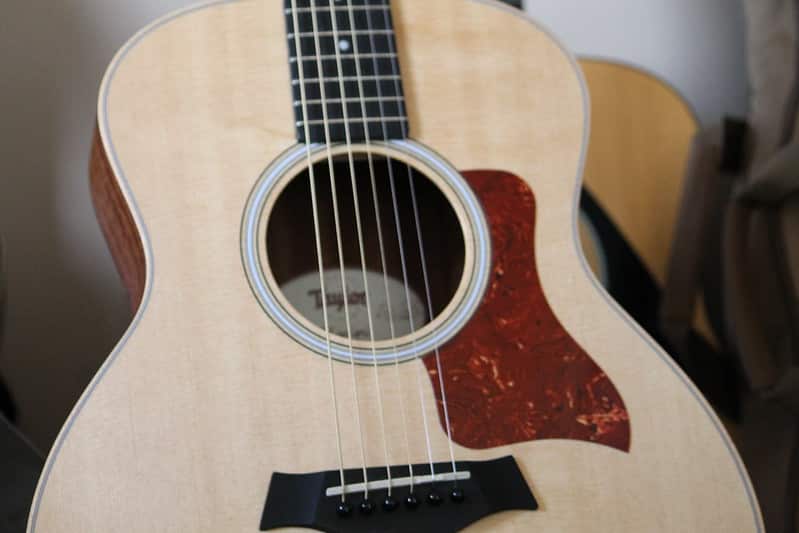 You may wonder how and why you should use a humidifier for your guitars; it is essential because the dry air can cause the neck or other parts of your guitar to crack and not give you the performance you have in mind.
Many guitar owners dream of showcasing their guitars by hanging them on walls, etc., but little do you not realize that this can be harmful to your guitar. Like most delicate products or objects, you need to handle your Taylor guitars with premium care by ensuring they remain in cases or places with sufficient humidity.
It is recommended that after use, you should put your guitar back in their cases, this helps the guitar remain protected with the right amount of humidity, or you can even use a humidifier for your guitar.