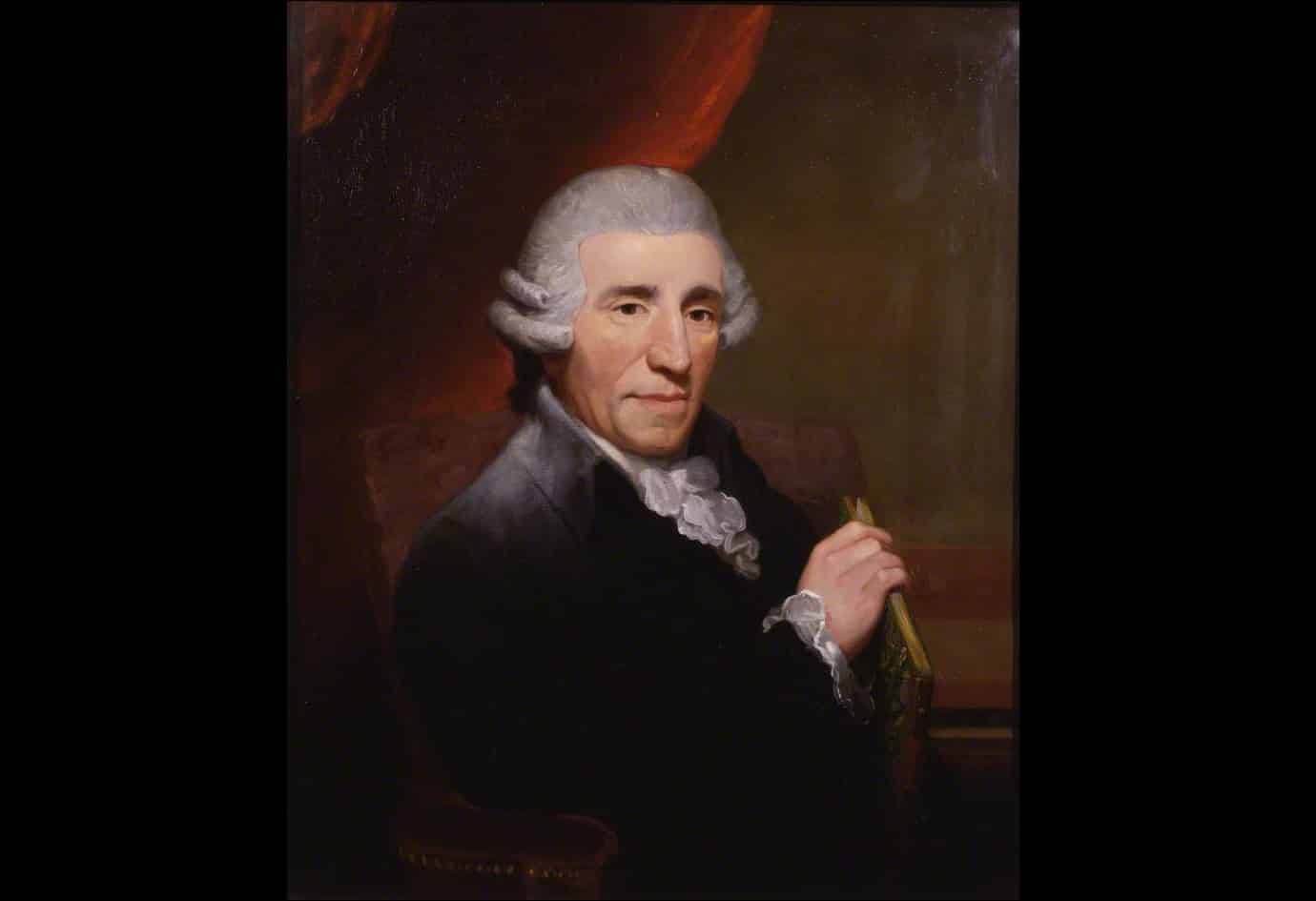 Two composers stand shoulder to shoulder as giants of the Classical era. One is Wolfgang Amadeus Mozart, the other Joseph Haydn. Whilst there are definite similarities between these two formidable composers, there are just as many distinctions.
Characteristics of Haydn Music
For some, the music of Mozart has darkness and seriousness that Haydn's music does not share. Others consider Haydn's music to lack depth in contrast to the output of Mozart. What is clear when listening critically to the music of Haydn is that his music is uniquely his, full of the full range of emotions, humor, and gravitas you might expect from a great composer.
Haydn outlived Mozart by many years and his extensive catalog of music stands as a testament to his long life and his remarkable music achievements. To his credit, there are 104 Symphonies, 68 String Quartets, four Violin Concertos, four Cello Concertos, over 50 Piano Sonatas, and in the region of 40 Piano Trios. Besides, there are Masses, Oratorios, including the famous 'Seasons' and 'The Creation'.
From this selection of music by Haydn, you can glean the range of music that Haydn was capable of composing.
It is important to remember that during the long years in which Haydn was actively composing, music was undergoing tremendous changes that Haydn embedded in his work. From Haydn's early days as a humble musical director of a very modest orchestra in the court of Ferdinand Maximillian von Morzin, where he composed his first symphonies and divertimenti, his music evolved with sophistication and eloquence. Even in his early works, that broadly followed the expectations of classical music of the time, the gift for melody, served with a sparkle of whit was appealingly evident.
Fortunate favored Haydn and he was invited to enter the service of one of the wealthiest families of the Austro-Hungarian Empire; the Esterházy's. With an orchestra of some thirty to forty players in the court of Prince Esterházy, Haydn was appointed as assistant conductor with the rare opportunity to compose for these musicians alongside running regular rehearsals for both instrumentalists and singers.
Haydn's life would not have been the same had he not enjoyed the patronage of the Court of Esterházy, in which he remained in service for most of his working life. In the early pieces composed from around 1761, there appear the characteristics of much of the music that followed. Haydn was a skilled manipulator of musical form. Basing compositions on existing structures was common but Haydn even at this stage of his working life took delight in expanding and developing these forms to suit his creative aims.
As memorable as many of his melodies are, often the phrase lengths are uneven, giving the music a slightly edgy, unpredictable quality. Haydn's music had an irrepressible brilliance that shone from even his early works. It was not long before the word spread about the young Haydn. His good nature and skill as composer and conductor were very soon firmly established across Europe.
By the year 1766, Haydn was fully settled into life as the main court composer following the demise of his predecessor. Haydn could now enjoy the time, despite his courtly duties, to explore and mature his compositional style. This resulted in Haydn delving deeper into the idea of small motifs through which to create larger forms with each motif concreting the musical structure subtly together. (This was a technique adopted very successfully by Beethoven who it is claimed denied that he learned anything from Haydn).
Haydn centered much of his work on the structure most frequently used by composers during the Classical period; Sonata Form. This form represented a fundamental step forward in musical history because at the heart of this structure was the idea of musical development which allows composers to fully explore and expand their ideas from the movement. In Haydn's String Quartets and Symphonies, we can hear him thinking through these opportunities and often moving the music in unexpected harmonic directions. Many of these compositions see a razor-sharp intellect at work in perfect harmony with abundant musicality.
In the mid-1780s Haydn reached what many feels were the pinnacle of his creative powers. He had produced a stunning set of pioneering Piano Trios and his symphonic work had taken a turn towards a new emotionally-charged direction that was submerged in the compositional abundance of the 1770s. Haydn's fame saw a return to the earlier years and even the Viennese, with who Haydn endured a somewhat hot and cold relationship over the years as Court composer at Esterházy.
Not only did this decade see the Paris Symphonies (Nos. 82-87), (commissioned by the young Count of D'Ogny), arrive but also the benchmark for all string quartets, the Op.33 set, so-called the 'Russian' quartets following Haydn's dedication to the Grand Duke of Prussia. These quartets alone captured the essence of the mature Haydn. They are full of characteristic, evocative sometimes quirky melodies, together with twists and turns of harmony and form that was ground-breaking.
Following the death of his lifelong patron Prince Miklós in 1790, Haydn could have faced extreme hardship and ultimately dismissal from the court as his son Prince Antal did not hold the arts close to his heart like his Father. Once again, fortune smiled on Haydn and he was allowed to stay on at the court on a salary but with no specific duties. What came Haydn's way soon after was an English commission for six symphonies and other more modest works. Perhaps even better news to Haydn's ears was that he was to conduct the concerts in England and in December of that year Haydn departed for England.
The symphonic works that Haydn wrote are remarkable in so many ways. Not only is his orchestration masterful, but Haydn's manipulation of his material characteristically ingenious. Haydn was at the full height of his musical powers. His structures were daring, his melodies inspired, colorful, and free-flowing.
Amongst this collection include 'The Surprise' (No.94), and 'The Clock' (No.101). It is these wonderfully playful titles that so often accompany Haydn's compositions that truly show his distinctive musical qualities.
So many more works streamed from Haydn's quill over the coming years including the oratorios, 'The Creation', and 'The Seasons'. The Op.76 String Quartets in which Haydn surpassed his own achievements in the Op.33 set. Unlike many composers, Haydn was able in his music to share a joke, plunge into a deep melancholy, rise from despair triumphantly, summon the most detailed images available to humanity in an accessible but robust manner.