It is scientifically proven that calm classical music is an effective way to alleviate stress and calm a person down. Listening to soothing and calm music that hypnotizes you have a relaxing effect on the body and mind, particularly if you have a penchant for slow classical music. This type of music can captivate you so that you can explore your emotions and delve deep inside to figure out what you want out of life.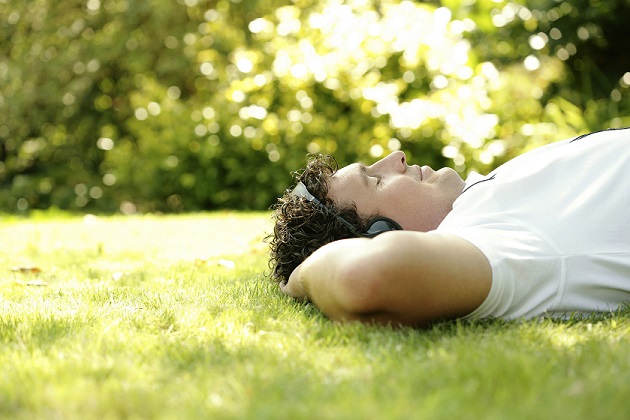 People who are stressed due to personal or work-related problems, those who do not have sufficient 'me-time' to relax and unwind due to hectic lifestyles, or individuals looking to use music as a tool to meditate will benefit tremendously from listening to calm music. Even people (and children) with disabilities and life-threatening diseases can benefit from soothing, slow music.
Effects of Calm Classical Music
If you are wondering why you should switch off your favorite heavy metal or rock singer and listen to calming music, here are some effects that you should be aware of:
Calm music can reduce stress and anxiety by soothing the mind and emotions. It can help a person enjoy a clearer perspective about life and its stresses and strains
If a distressed or disabled person listens to calm music, it promotes communication and coordination. This helps to improve the person's quality of life
Research shows adult cancer patients enjoy a better quality of life as music therapy can reduce emotional distress due to their ailment
Elderly people can relieve their depression and also boost their self-esteem by listening to calming music
Stresses of life can have an adverse impact on your mood, making you snappish and irritable. You can improve your mood by listening to music
It is a well-established fact that music has soothing powers. It has a beneficial effect on your psychological functions, slows down your pounding heart and pulse rate, reduces the levels of stress hormones circulating in your body, and also lowers your blood pressure.
List of Calm Music to Soothe and Relax
There is no doubt that musical preferences vary from person to person. Hence, it is best to select music that you find calming and relaxing. Even if you don't listen to classical music, it is still worthwhile to select calming music and ensure it is handy when you need it.
Here are 9 calming music pieces that should part of emotional stress-busting arsenal:
1. The Sonata No. 16 in C Major by Mozart
If you truly want to relax, listen to Mozart's Sonata No. 16 in C Major. This piece is for a solo pianist and each key that the pianist presses will soothe and relax you like never before. Mozart claimed that the piece was for beginners, but it does not matter as the haunting melody will lull you and the 14 minutes will transport you to bliss, leaving you rejuvenated.
2. Moonlight Sonata by Beethoven
Also called the Piano Sonata No. 14 in C Sharp Minor, the Moonlight Sonata by Ludwig van Beethoven is admired for centuries later for its mysterious and dreamy first movement, a livelier second movement and an extremely passionate third and final movement. Beethoven dedicated this piece to a 16-year-old countess, Giulietta Guicciardi, who was his student, albeit for a short while. As you listen to this remarkable sonata, you will find the music flowing into your body and pushing out stress and anxiety.
3. Water Music by Handel
Another widely recognized and relaxing music piece that creates an aura of calmness and serenity is Water Music by George Frideric Handel. Water Music was a piece that reminded London of King George I's presence and his beloved reign. It is a beautiful string melody that tingles and has a reverberating effect on your senses. The harmonious parts of the piece are bright, and the melody is written in thirds while the bass continuo part is doubled with a timpani, making it the perfect soulful track you can listen to any time.
4. Raindrops by Chopin
The recurring notes that appear in the piece composed by Frederic Chopin resemble the sound of raindrops falling. The way that the Ab quavers resound to produce sounds of the raindrops form the highlight of this piece. This effect gives the melody a magical feel. It immediately transports you into a feeling of bliss and makes you go weak in the knees for the right reasons.
5. Canon in D The Elegance of Pachelbel
One of the most famous classical pieces of all time is Pachelbel's Canon in D. It is easy to give in to the melody and forget the worries of the world, thanks to the tight harmonies and three pretty violin tunes. This simple yet varying set of melodies that are repeated over and over again and lend a hypnotic feel to the piece. Listening to this calm music will transport you to a fantasy world, where the melodious music takes center stage in a positive vibe.
6. Air on the G String by JS Bach
As the soulful strings of the violin transport you into a surreal world, Air on the G String by JS Bach is a classic in every sense of the word. The duet of the piano and violin, two instruments that strike a chord within your soul, beautifully blend into each other and deliver a soulful melodic interplay that creates a certain kind of musical tension that makes you forget your worries.
7. Prelude to the Afternoon of a Faun by Claude Debussy
Prelude to the Afternoon of a Faun is an orchestral symphonic poem composed by Claude Debussy. The 10-minute orchestral rendition of Mallarme's poem can be soothing and mesmerizing. The flute tune in the piece is representative of the faun. You will not hear any bass while the percussion is used rather sparingly. The lilting tones of the harp will leave you spellbound, making you forget your worries and troubles.
8. The Blue Danube by Johann Strauss, Jr.
Although a waltz, this harmonious composition is extremely inspiring and motivating. Some of you may find the music familiar as it was the opening theme track in Stanley Kubrick's 2001 A Space Odyssey. This calming music is like manna for the hungry soul. The violin and horn interplay to ask the question and the wind chords provide the answer. While the music for a moment rises to the crescendo, it quickly comes down to its peaceful melody.
9. Trois Gymnopedies by Erik Satie
French composer Erik Satie has composed these three solo piano pieces that are deliberate, mild, and harmonious. You will find the lilting melodies melancholic, but don't worry; it will not make you sad or depressed. Instead, you will find the harmony soothing, relaxing yet energizing. This minimalistic calm music is just what you need when you want to get far away from the madding crowd.
These are some of the calming music pieces that you can make a part of your listening list so that you know where to turn when there is an unseen upheaval waging inside you.