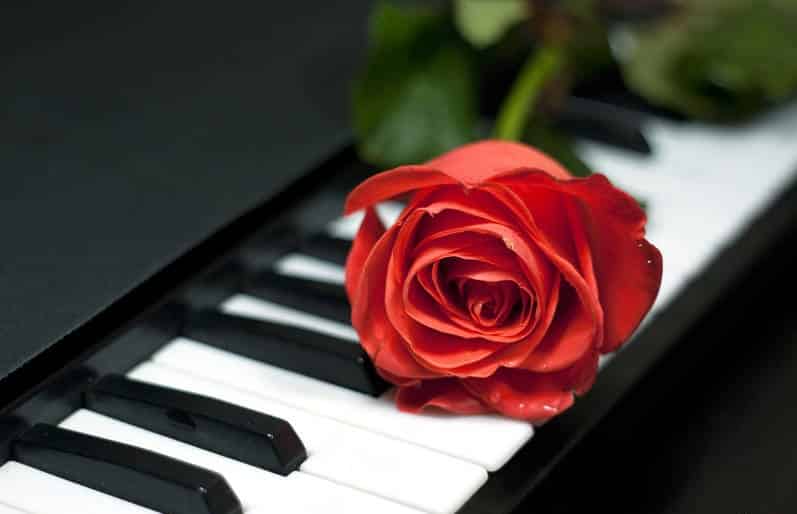 Sometimes after a tough day at work or school, the most effective way to relax can be to listen to some reflective, ambient music. The piano is an excellent instrument for this type of calm music and below I have rooted out a few choice pieces to help take the edge off those difficult days.
Soft and Relax Piano Music Pieces
1. Gymnopedies 1 – 3 by Eric Satie
Eric Satie is a bit of an unsung hero and somewhat misunderstood composer. In spite of the beautiful simplicity of these pieces, Satie was a composer of great depth and expression, producing an enticing variety of music during his lifetime. These solo piano pieces were composed in 1888 and orchestrated later by the famous impressionist composer Debussy in 1896. The calm and relaxing music is inspired by the Ancient Greek festival in honour of the God Apollo. The "Gymnopaidiai" were choral dances performed by naked men and boys grouped by age into up to three choruses.
2. Claire de Lune by Claude Debussy
It seems a natural progression to step gently from the quiet music of Satie to the work of Debussy. The title of this piece (Moonlight), was only added just before the work was to be published in 1905. It is the third piece in Debussy's "Suite Bergamasque". This Suite consisted of four contrasting pieces composed in the year Debussy's daughter Claude-Emma, was born.
Claire de Lune, like many of Debussy's works, is inspired by poetry. In this case, it is the poetry of Paul Verlaine who used the title in his poem of 1869. The piece is full of glittering surprises to delight the ear and even though the climactic moment briefly hides the calm from view the pieces ends in the manner in which it gently began.
3. Arietta by Edvard Grieg
https://youtu.be/1Vswzh8qJ5k
Grieg was well known for composing some of the most recognisable and beautiful piano miniatures of his age. His gift for lyricism was almost unparalleled, together with his love of Norwegian folk music that dominates many of his works. This short piece comes from a book Grieg titled "Lyric Pieces" that spanned quite a number of years in its conception (1867-1901).
In the end, there were some 66 Lyric Pieces in total. Arietta is a fine example of Grieg's early style of composition but even at this stage, the beauty of the melody and strong emotional evocation shines through. There are perhaps tiny overtones of Schumann's "Scenes from Childhood" in this work in it's melodic and harmonic simplicity that seems tinged with nostalgia.
4. Consolation No.3 by Franz Liszt
There were six Consolations composed by Liszt and the third (above), is probably the most played and best known. It is in the dark and rich key of D flat major with the tempo marking of Lento placido, giving the music its calm, meditative sound. The pieces were composed by Liszt between 1849-50 and were probably written to a poetical inspiration.
At the start of the work, Liszt instructs the pianist to play extremely smoothly. A low D flat opens the piece as the rippling triplet accompaniment of the left hand begins. The melody only enters on the third bar and sings effortlessly above the flowing harmony. There is more than a touch of Chopin's Nocturnes in this Consolation and a stunning modesty to the whole piece that is uncommon in many of Liszt's works that tend towards the virtuosic and showy.
5. Prelude No.1 in C Major by JS Bach (BWV 846)
The first of the 48 Preludes and Fugues (1722) that Bach composed. There is a quiet reverence to this prelude that invites the listener to just pause and reflect for a few minutes. Bach essentially constructs the piece around a flowing arpeggio figure that carries the music right through to the end of the piece. The inventiveness of Bach, like Beethoven to some extent, is the construction of a whole piece of music from smaller musical parts.
In this Prelude, the starting arpeggio figure remains unchanged throughout. Bach leads us through a series of seamless chord changes that even though they never stray far from the tonic key, make for a musically satisfying journey.
6. Pavane Pour une Infante Defunte by Maurice Ravel
Composed in 1899, this piece for solo piano has become one of the most celebrated of Ravel's piano works. The inspiration of the works is said to be Ravel's desire to bring back to life a dead Spanish Princess from the early Renaissance. The choice of a Pavane is not then surprising as it is a courtly dance from that time period. Ravel used many forms from the Renaissance and the Baroque in his compositions, transforming them into new and vital 20th century works of immense imagination. The melancholy majesty of the piece is alluring and this performance above is of particular note as it is reportedly the composer himself performing it.
7. "I Giorni" (2002), by Ludovico Einaudi
I am concluding this article with a piece by the Italian composer Einaudi. Einaudi has become almost a household name in respect of popular contemporary piano music. This particular piece shot him into the public ear as it was used by the BBC for its Arts and Culture programmes. It also received considerable attention on the more commercial station BBC Radio One and from there became a contender in the UK Singles Charts. In the UK alone it reportedly sold over 200,000 copies by 2017 and continues to feature in Einaudi's performances today.
The appeal of many of Einaudi's piano works is their straight forward melodic and harmonic content. This particular piece has a tenderness to it that makes it restful and peaceful. The music always feels unhurried and yet ripe with expression. The lamentable qualities of I Giorni perhaps stem from Einaudi's inspiration for the piece. Einaudi was apparently inspired to compose this music after he heard a 12th Century Folk Song that came from Mali. The results, inspiration or not, is beguiling and delightful.