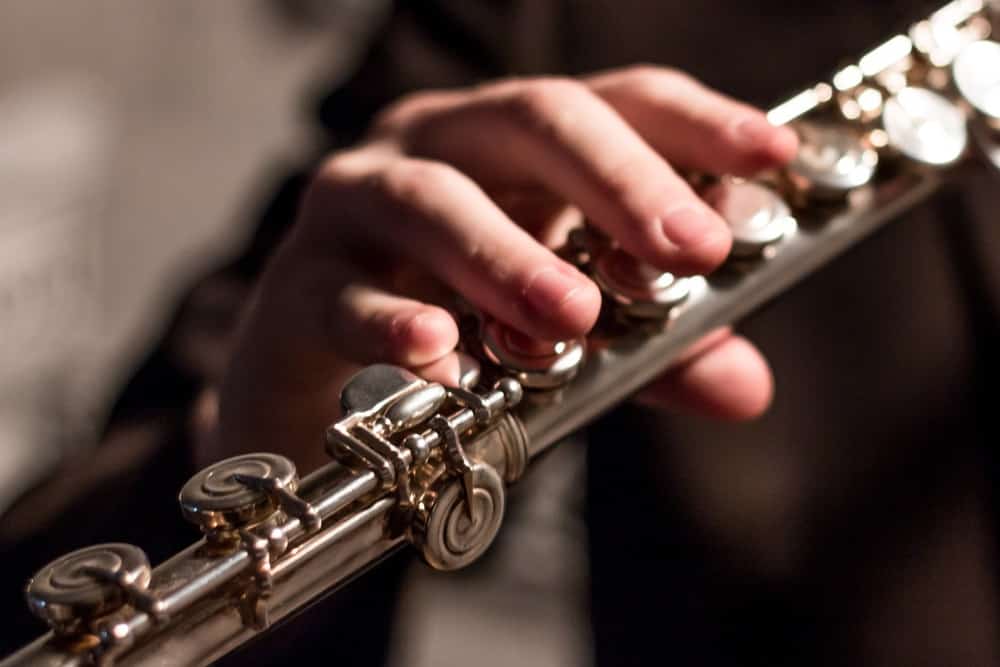 For everyone who has a knack for classical music, they would know there can be more magical than the flute. That's to say because the flute not only looks sleek but has amazing tunes that literally melt in your ears. The flute belongs to the woodwind musical family and makes tunes when you blow air into it. With this being said, more people are coming towards this field.
DISCLOSURE: This post may contain affiliate links, meaning when you click the links and make a purchase, we receive a commission.
So, if you are a beginner in this field, we are pretty sure that you would be having issues with playing. However, you have nothing to worry about. That's to say because we have added the 5 best ways to learn flute and have the optimal learning experience and become a flutist in no time!
Best Ways To Learn Flute
We are living in the era of the internet where everything is available with a single click. Similarly, if you are interested in learning how to play the flute, you can always opt for online flute lessons. These flute lessons are designed by professional flutists who have years of experience in the field. However, there is a wide range of flute lessons available on the internet.
To be honest, the online flute lessons are sometimes free while some of them are paid. Usually, beginners can learn the basics from free courses, and if you want to harness pro skills, you will need the paid courses since they have better insights and techniques. With this being said, you can opt for the free online videos and there are some online learning platforms as well.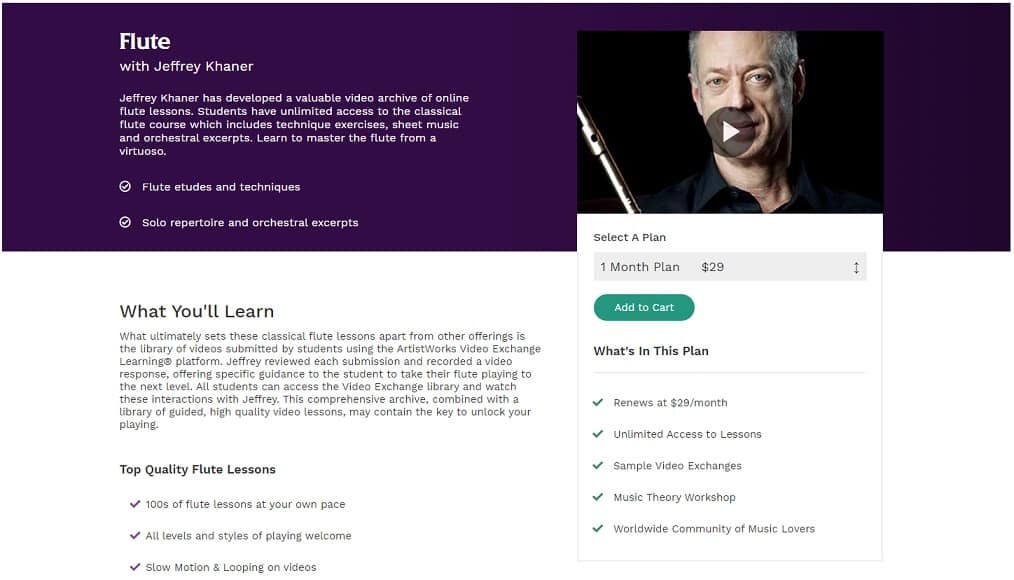 When it comes down to the online learning platforms, ArtistWorks is one of the most reliable platforms available on the internet. With this being said, this flute course by Jeffrey Khaner is the prime choice for people who want to know the basics and improve the skills for learning professional flute techniques. With this course, the instructor has developed an array of online flute lessons.
The students of this course will have unlimited access to the course content. The content of this course includes sheet music, technique, and warm-up exercises, along with the excerpts, so you can learn the right techniques. In addition, this course outline will help you understand music and read it. The course allows the students to have access to the solo repertoires as well.
When you first start learning flute through this course, you can also access videos submitted by different students, so you can learn new techniques and have a realistic experience. You can also make your video and submit it to Jeffrey Khaner and he will review the video to provide realistic feedback. This feedback will help you understand the mistakes and weak spots and become the pro flutist.
You can easily access the video library that has an extensive range of videos that improves the learning experience. The best thing about this course is that you can learn and watch videos at your own pace and you don't have to stick to the schedule at all. Lastly, the videos have been designed with the slow-motion feature, so you can focus on the details, and with looping, you will have an effective experience.
2. Books
In case you want to have more details or a theoretical music learning experience, you can try the flute books. These flute books are readily available at music shops and bookstores. In case you want to try these books before buying them, head to the public library and you will find a plethora of options. To be honest, nothing can be more thorough than these flute books.
As far as the teaching method is concerned, these books are loaded with diagrams and illustrations that teach the basic holding and playing techniques. The best thing about learning how to play the flute from the book is that you can learn musicianship skills even if you don't have an internet connection. These books are loaded with information.
For instance, students can not only learn about how to play flutes but also learn about theory and history. This information actually builds a solid foundation. On top of everything, these books usually have music sheets imprinted that allows the flutist enthusiasts to read the music that improves the understanding, hence better fluting experience.
3. Instructors To The Rescue
Believe us, nothing can be as better as learning how to play the flute from the instructor. This is because the instructor knows your weak points and they will share the right techniques that will focus on your music learning needs. When it comes down to the instructors, you can either opt for the in-person instructors or find the online instructor.
As far as the online instructors are concerned, they usually offer flute lessons through Skype or Zoom through video conference. You can also schedule the lessons with them, so you can stick to the routine since it positively influences the learning outcome. Given the online instructors, it is suggested to thoroughly check their portfolio, ratings, and playing style and make sure it complies with your needs.
In addition to the online instructors, you can also opt for in-person lessons by finding the instructor around your location. For this purpose, you can simply check on Google and look for flute instructors near you. When you find the instructor for in-person flute sessions, we suggest getting some referrals and reviews about them, so you will have an effective learning experience.
If you don't want to sign up for the online flute lessons and courses or opt for the instructors, you can always depend on yourself, right? Yes, we mean that you can learn the flute by yourself through YouTube videos. In addition, YouTube videos are a great fix for people who don't have money to pay the fees.
When it comes down to the YouTube videos, we suggest finding the channel that's dedicated to teaching how to play the flute. This is primarily because such channels have in-depth information and they cover every relevant topic. In the same way, these channels make introductory videos, so you can learn about the flute before dwelling on the details.
It is highly likely that flute lessons have a progressive teaching method with which they design different videos for different techniques. However, even if there is no channel, there are multiple random videos to learn the flute techniques from.
5. Apps
We are pretty sure that you are reading this on your smartphone, so why not use the smartphone app to learn how to play the flute? There are multiple apps available on the app stores through which users can learn while having fun. The majority of these apps have a game design, so you will have an intuitive and interesting learning experience.
Also, when it comes down to the games, you will find free as well as paid apps. The free apps are suitable for beginners, but if you want to learn the pro skills, you can opt for the paid apps.
The Bottom Line
The bottom line is that if you want to learn how to play the flute, you have multiple methods to try and learn the flute through. With this article, we have lined out different methods that are designed to meet the diverse needs of flute enthusiasts. Through this article, we have weighed the in-depth details about each method, so you can make an informed decision and become the flutist!