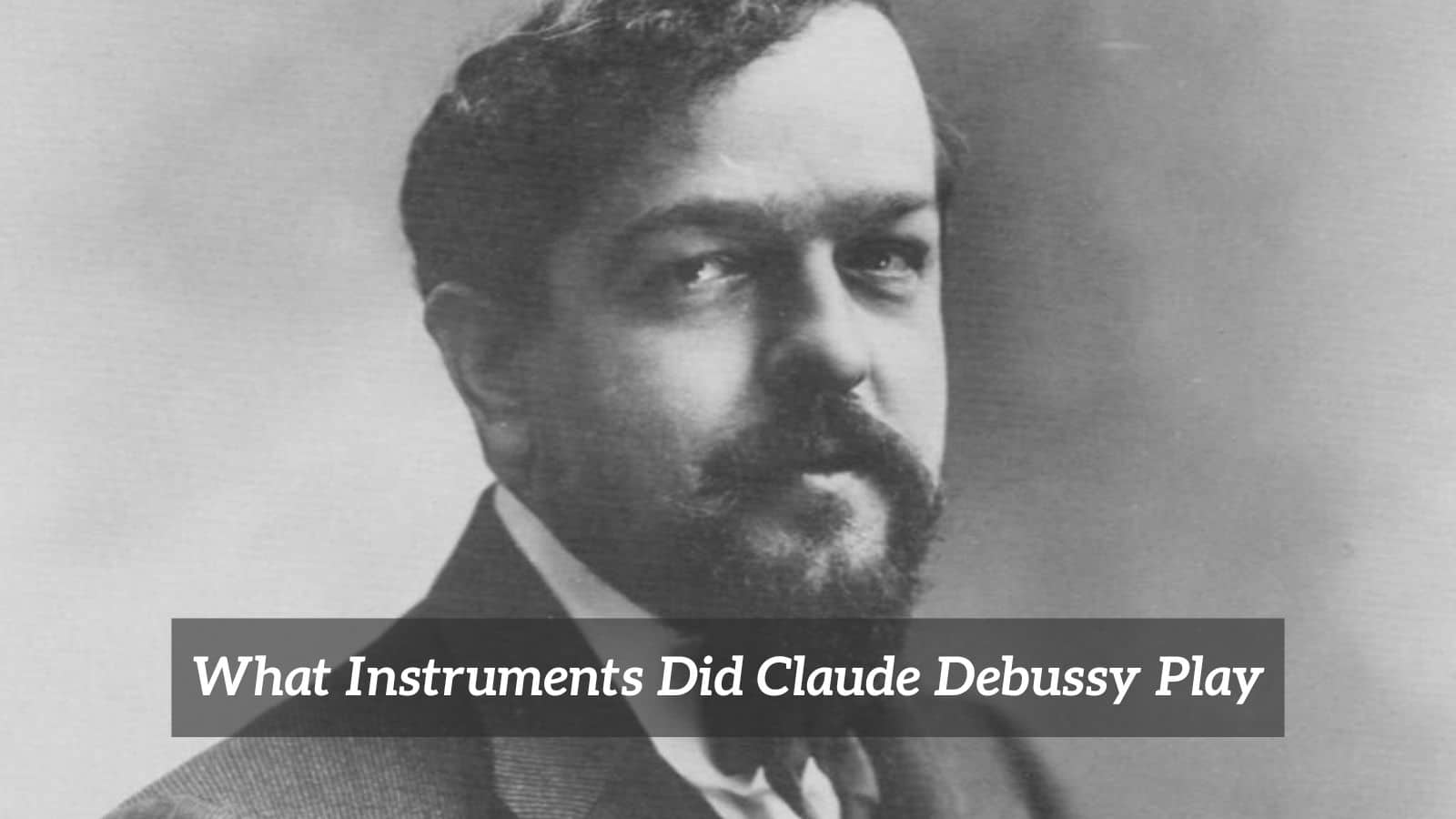 If you are not familiar with the music of French composer Claude Debussy (1862 – 1918), I'd like to think you are in for a treat. Debussy is considered by many to be the father of the artistic movement that came to be known as impressionism.
His music. Like the movement's name suggests, Debussy's music conjures colourful, vivid images that appear before your eyes.
Debussy composed an impressive array of stunning works that included orchestral pieces, many works for piano as well as concertos and sonatas. Debussy left us with several poignant quotes about music.
This one for me captures the heart of his work: "I love music, and because I love it I try to free it from barren traditions that stifle it".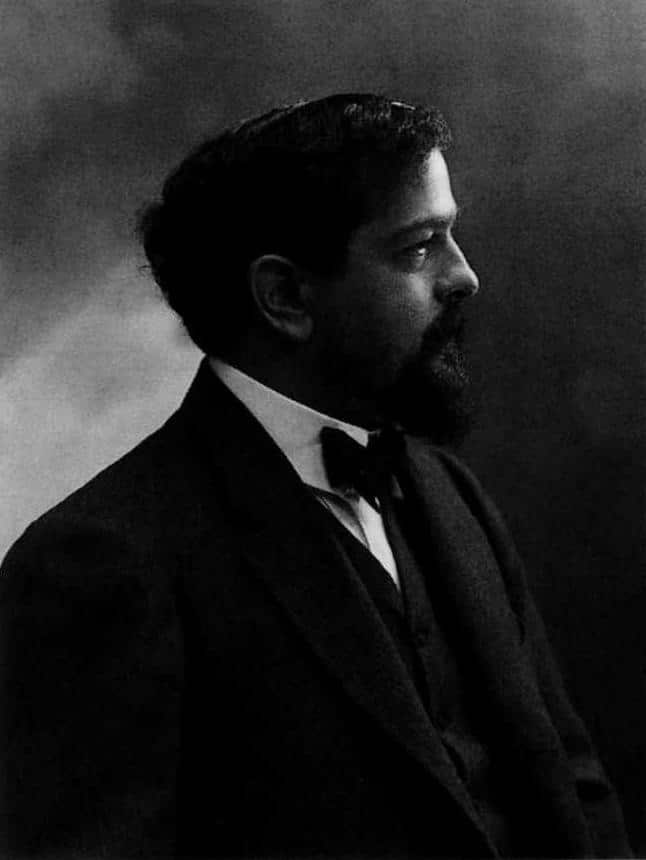 What Instruments Did Claude Debussy Play?
On a brief survey of Debussy's array of compositions, you could easily and understandably be given the impression he played an equally broad selection of instruments.
As it turns out, he did not. Debussy's life began in fairly dire circumstances. He was the eldest of five children and lived in a state of poverty in the suburbs of Paris.
Neither his mother nor father were musicians. His mother was a seamstress and his father owned and ran a china shop. There wouldn't have been any spare time for frivolities such as music, just getting by would have been all-consuming.
Had things remained this way, it seems highly improbable that Debussy would have stood a chance to become the great composer he eventually became.
Fortune smiled on Debussy when having realised that the young boy had musical talent and somehow managed to fund him for lessons at The Paris Conservatoire at the tender age of ten.
Debussy had shown such promise this decision altered the course of his life. Around 1880, the patron of Tchaikovsky Nadezhda von Meck hired Debussy to play duets and teach piano to her children.
This chance engagement allowed Debussy access to a world of riches and opportunities that otherwise he would never have dreamed possible.
With Nadezhda von Meck Debussy travelled for two years across Europe and Russia. This must have had a profound influence on Debussy both in terms of his cultural experiences and personal development.
The next major success was winning the Prix de Rome in 1884. This award is a prestigious one that Debussy won on the strength of his setting of The Prodigal Son ('L'enfant prodigies).
This piece is a single-act cantata composed of the words of Édouard Guinand. Debussy won the prize with a remarkable 22 out of 28 votes.
This achievement meant that Debussy could now spend up to four years in residency at the Villa Medici (French Academy in Rome) where he could further his studies. It sounds ideal but for Debussy, the opportunity never brought forth what it appeared to offer.
Instead, Debussy found himself hating the food, bored with the company and harbouring a dislike for Italian opera. Whilst Debussy composed some music, this residence was not a happy one.
What it did do was strengthen Debussy's resolve to follow his own path and succeed in his musical ambitions alone. He also had the chance to meet Franz Liszt who came intermittently to play to the residents of the Villa Medici.
Debussy is thought to have found these encounters inspiring and a small comfort in the darker moments in which he found himself.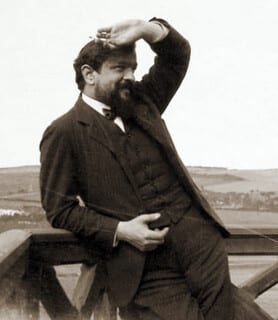 What was positive about all the trials and tribulations that the composer endured is that Debussy's success was now all but certain. He had established himself amongst the influencers and the wealthy.
Debussy returned to Paris in 1887 and here began a long-running relationship with the music of Richard Wagner. Whilst Wagner's music inspired Debussy, he did not find an affinity with Wagner's dramas and plots.
What he did absorb were Wagner's rich orchestrations and intense harmonic developments. Although it is important to understand Debussy was not seeking to emulate Wagner, he almost certainly absorbed elements of Wagner's approach to harmony into his compositions.
We have no evidence that Debussy played another instrument other than the piano. Listening to his orchestral works it is challenging to appreciate how Debussy could create such luxurious, luminosity in these pieces without being able to play these instruments.
What is certain is that music flowed through Debussy like a river of life. Very little else occupied his waking hours in such an all-consuming way.
Some affairs and lovers shared Debussy's life some of whom gave the inspiration for some of his music, but ultimately music was his raison d'etre.
Debussy had received some exceptional schooling and this would have grounded him in the fine arts of orchestration. He also had close friends who were exceptional performers.
Access to individuals of this calibre would have made a significant contribution to his orchestrations, but it was Debussy's innovation and keen ear that enabled him to write the way he did.
Early accounts of Debussy as a pianist tell us of his exceptional ability. He may have only played the piano, but then this is true of many other composers, some these days who play no instruments at all but rely on technology to realise their work.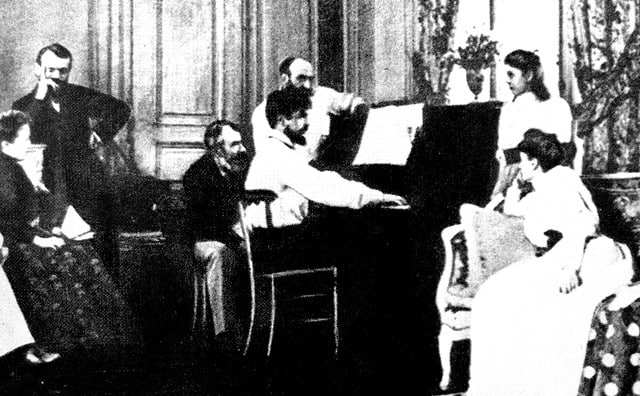 I suspect Debussy was similar to Chopin in that how developed his own approach to playing the piano and this naturally flowed into how he composed for that instrument.
Debussy is often quoted as saying he ignored musical conventions when composing. He had tried these, mastered them and moved on into uncharted territory, in turn developing a style of music that influenced many other composers who followed.
There is little doubt that when you hear a few bars of Debussy's music you know it is his. As a pianist and as composer he carved out a pathway that he was interested in and others followed.
If you want to hear how the composer played the piano, here is a link to a Debussy performing around 1913.