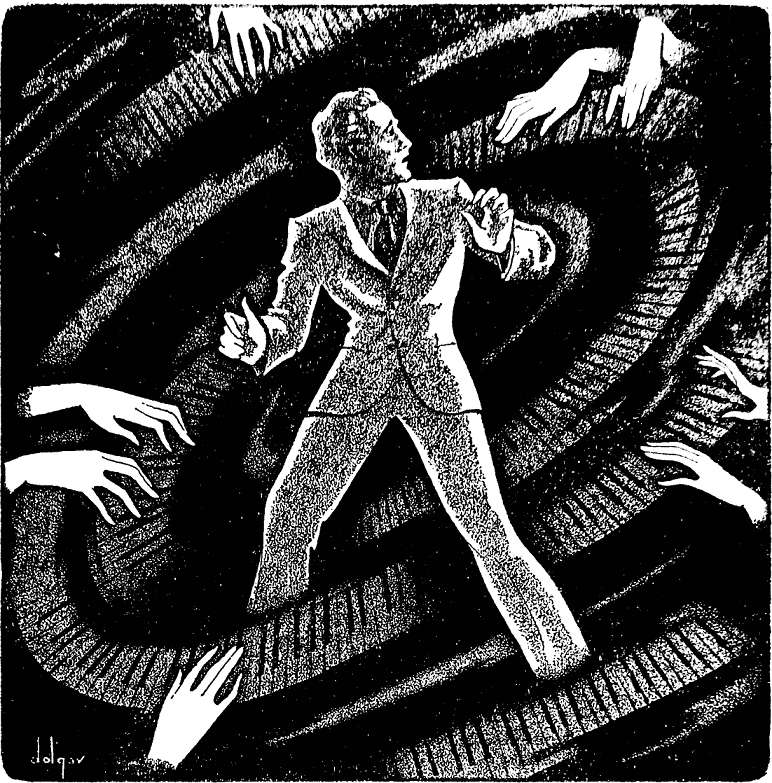 Throughout the history of Western Classical music, composers have pushed the boundaries of music into their following eras. While one era embraces perfect counterpoint and avoids harmonic dissonance, other eras embrace the use of clustered chords, repetitive melodies, and even silence.
Here are some pieces of Western art music that are so bizarre that even some critics of the day regarded such works as completely insane.
10 Weird Classical Music Pieces You Should Listen To
1. Pierrot Lunaire, Arnold Schoenberg
Arnold Schoenberg was most famous for inventing the 12-tone series and completely changing Western art music in the 20th century. The work is a good example of the vocal technique known as Sprechstimme, which incorporates elements of both speaking and singing. His song cycle, Pierrot Lunaire, takes a classic humorous and buffoonish stock character from seventeenth-century Italy and explores the protagonist's adventures in different songs.
2. 4'33, John Cage
What would a list of weird classical music be without John Cage? And can you really consider something to be "weird music" if you have to ask if it's even music at all? One of the most controversial pioneers of contemporary music, Cage is most known for his piece many have called four minutes and thirty-three seconds of silence.
The piece can be arranged by any number of performers and any instrument in any setting. What the audience didn't realize was that the intent of the composer was to highlight the sounds produced by the audience and the environment, rather than those by the performer.
3. Organ²/ASLSP (As Slow as Possible), John Cage
If 4'33'' is the longest moments of "silence" that one might ever experience in a concert, then "As Slow as Possible" is probably the longest progression of tonality that Cage may have ever composed. The performance began in Halberstadt, Germany in September 2001, with almost one year of nothing being played. The entire performance is expected to finish in 2640.
4. Harlequinn, Karlheinz Stockhausen
Stockhausen was a twentieth-century composer most known for his electronic music. However, many of his instrumental works were also "ahead of their time." The piece "Harlequin" for unaccompanied clarinet was originally written for master American clarinetist Suzanne Stephens.
Like Pierrot, the Harlequinin character is a humorous jester and entertainer. When performed live, the clarinetist has ample opportunity to banter and play with his or her audience. The preparation of the piece requires incredible stamina, as the performer has to play complicated passages, dance, and stay in character for nearly an hour of performance.
5. Helikopter Streichquartett, Karlheinz Stockhausen
Again, by Stockhausen, the Helicopter String Quartet is scored for a string quartet and four helicopters. The piece was first performed in 1995 during the Holland Festival. Each member of the string quartet performs inside his or her own helicopter, connected by audio between the vehicles to ensure synchronicity.
6. Cat Duet, Gioachino Rossini
Rossini was a classical-era composer most known for his operas, particularly William Tell, of which the overture is most heard in movies and cartoons. "Duetto Buffo di Duo Gatte," or the "Duet for Two Cats" is frequently attributed to Rossini, and it is usually performed by two sopranos to poke fun at high operatic culture.
7. Einstein on the Beach, Phillip Glass
In an article about weird classical music, we, of course, can't forget about the minimalist movement. The idea behind minimalism is to use the least amount of notes possible to express an idea, usually resulting in endless repetitions of the same motive. Phillip Glass is one of the most prominent composers of today who has built upon the original minimalist ideas of the 1960s.
Glass's "Einstein on the Beach" is his most famous operatic work, with allusions to Einstein's life, the theory of relativity, and scientific findings. Beginning the major "train" scene and ending with the "spaceship," the chorus sings by repeatedly counting numbers. Visually, the opera is futuristic, energetic, and trance-like.
8. Compositions 1960, La Monte Thornton Young
Young was a student of Stockhausen at UCLA and also studied with John Cage. His Compositions 1960  are a collection of pieces dedicated to different composers and acquaintances. Also, a champion of minimalism, his most played composition of the Compositions 1960 is Composition #7, where the performer(s) holds out two notes: a B3 and an F#4.
Some of these compositions involve drawing lines or releasing butterflies into the air. As an example, the score for Piano Piece for David Tudor #1 (dedicated to a former teacher) asks the performer to "feed the piano."
Bring a bale of hay and a bucket of water onto the stage for the piano to eat and drink. The performer may then feed the piano or leave it to eat by itself. If the former, the piece is over after the piano has been fed. If the latter, it is over after the piano eats or decides not to.
The video included above the Piano Piece for Terence Riley, another composer of the time most famous for his large ensemble piece "In C."
Push the piano up to a wall and put the flat side flush against it. Then continue pushing into the wall. Push as hard as you can. If the piano goes through the wall, keep pushing in the same direction regardless of new obstacles and continue to push as hard as you can whether the piano is stopped against an obstacle or moving. The piece is over when you are too exhausted to push any longer.
9. Poème Symphonique, György Ligeti: 
György Ligeti, a Hungarian-Austrian composer, is most known for his film score work for 2001: A Space Odyssey. However, he composed a variety of fascinating repertoire, especially his piano etudes and Musica Ricercata.
Ligeti's piece involves ten performers who each have ten metronomes. All metronomes are set into motion by each performer, and the performance ends once all metronomes come to a stop.
10. Turkish March, Original Theme by Mozart, Transcription by Volodos
While the piece is based on a well-known theme by Mozart, it definitely makes it a lot more difficult for most pianists' liking. Russian pianist Arcadi Vodolos includes in his collection of piano transcriptions a notoriously challenging arrangement of its classical-era counterpart.