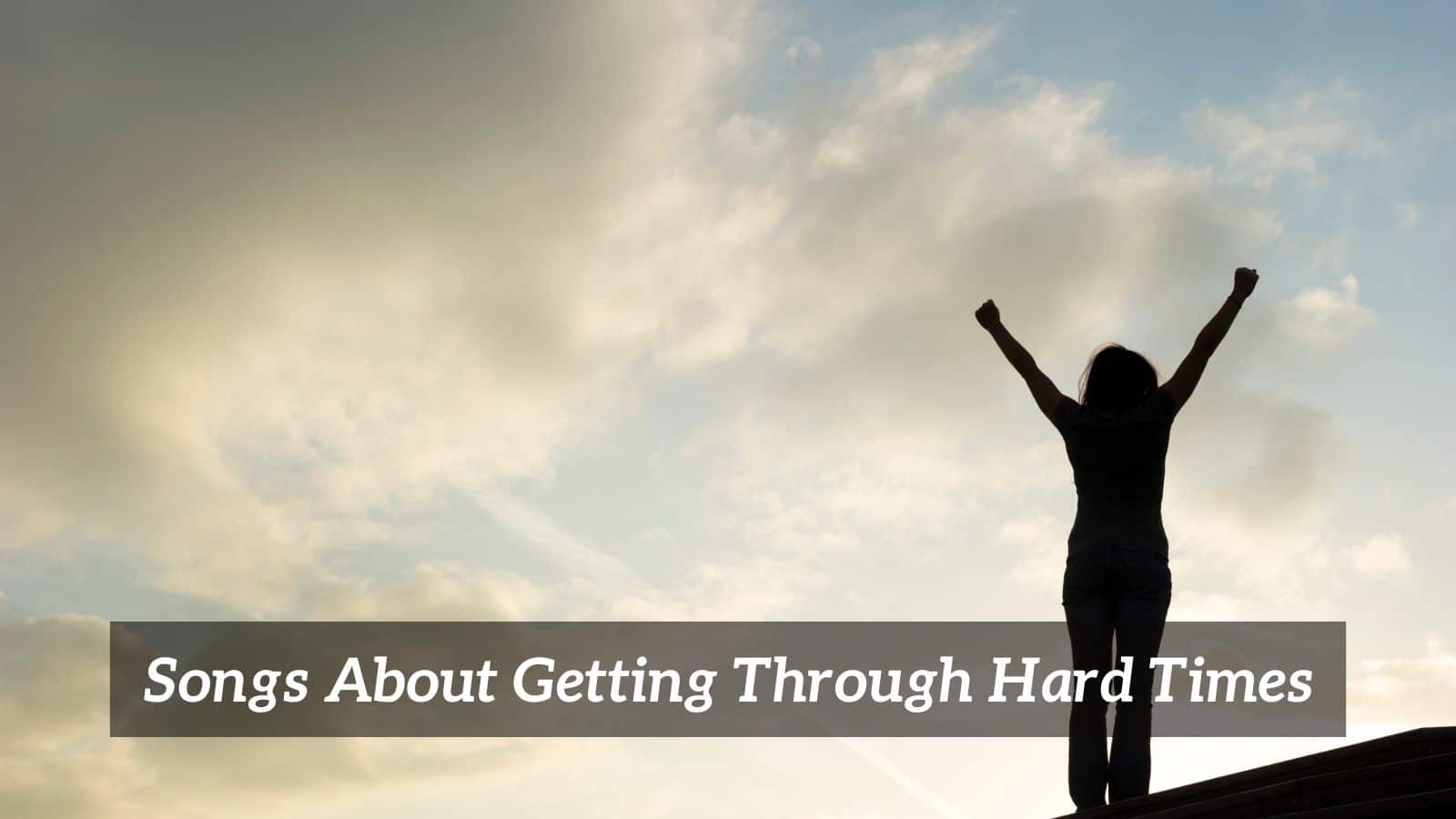 Waves of hardship always strike whenever we least expect it. Like the iconic John Lennon quote, "Life is what happens when you're busy making other plans," it's impossible to avoid the tortures of heartbreak, grief or other personal disaster forever.
Whether you've lost the person dearest to you, you're going through an endless streak of bad luck, or you're feeling wordlessly down for some unknown reason, our list of songs about getting through hard times is here to shed some light upon your darkest moments, guiding you back to the strength that resides within you.
Songs About Getting Through Hard Times
1. Miley Cyrus – The Climb
Miley Cyrus' 2009 hit The Climb is the ultimate song about enduring every shard of trouble and trauma the world throws your way.
This track accepts that the road ahead will be treacherous, however Cyrus uplifts her song with a glowing sentiment that you shouldn't fear your struggles, but embrace them for their character-building advantages, which will always be worthwhile in the end;
"There's always gonna be another mountain, I'm always gonna wanna make it move… Ain't about how fast I get there, aint about what's waiting on the other side, it's the climb."
Cyrus crafts an anthem for anyone seeking a steadfast message, inspiring inner strength and attainment of your dreams, "The struggles I'm facing, the chances I'm taking, sometimes might knock me down, but I'm not breaking."
2. Coldplay – Fix You
Coldplay's 2005 hit, Fix You, casts a soft light upon the weariest parts of being. Their calm indie rock track evolves into a piece carrying magnificent emotional power and comfort for the lost or brokenhearted.
Coldplay wrap their verses with the relatable feeling of failure which spirals swiftly into despair; "When you try your best, but you don't succeed, when you get what you want, but not what you need… stuck in reverse, and the tears come streaming down your face, when you lose something you can't replace."
Coldplay contrast overbearing hardship with the light at the end of the tunnel; "Lights will guide you home and ignite your bones, and I will try to fix you," crafting a song that warms anyone with the protective, understanding ambience of unconditional love, something which everyone needs to keep close whilst working through their struggles.
3. Mariah Carey – Hero
Mariah Carey's soulful 2004 hit became an instant classic in the realms of pop for its timeless message of perseverance and strength, written beautifully to resonate with any gender, class, age or race.
Mariah's flawless vocal performance is inspiring to anyone gathering the will to fight through whichever personal disaster they face; her tone uplifting and masterfully graceful through the misery threatening to take over her lyrics;
"It's a long road when you face the world alone, no one reached out a hand for you to hold, you can find love if you search within yourself and the emptiness you felt will disappear."
Hero recognises the fighter in yourself, encouraging you to embrace the strength hidden inside you and hold your head high like a warrior, "You cast your fears aside and you know you can survive, when you feel like hope is gone, look inside you and be strong, and you'll finally see the truth, that a hero lies in you."
4. Willie Nelson – Something You Get Through
Older age is blessed with a lifetime of learnt wisdom, collected from decades of ups and downs.
Willie Nelson released his song, Something You Get Through, at the age of 85, giving us a unique musical insight into the lessons and life experiences of an older man; straight from the heart of one of the US' most legendary country artists, with a career spanning an incredible 50 years.
Willie's song carries an exceptionally profound message of survival which only a lived life would come to learn: "It's not something you get over, but it's something you get through."
He crafts his dreamy country track to reminisce upon losing friends, family and soul mates to the harsh tides of time, his pure message of strength resonating with anyone battling the dark haze of grief; "Life goes on and on, and when it's gone, it lives in someone new."
5. Tayloe Swift – It's Time To Go
Taylor Swift underlays her track, It's Time To Go, with a retro arpeggiator reminiscent of 70s/80s electronica, woven brightly into a modern pop soundscape.
Swift lists every heartbreaking occasion where love withers away, leaving the relationship carcassed of hope and happiness, "When the dinner is cold and the chatter gets old… Trying to stay for the kids when keeping it how it is will only break their hearts worse."
It's never easy to make the final decision to leave everything you once loved for a chance at a better future, but Taylor's song speaks to anyone who knows that deep down, they don't deserve a fragment of the pain they're withstanding;
"That old familiar body ache, the snaps from the same little breaks in your soul, you know when it's time to go, sometimes giving up is the strong thing."
It's Time To Go fearlessly highlights the misery of a wasted relationship, crafting a song to help anyone realise their worth and find strength in themselves, "Fifteen years, fifteen million tears… I gave it my all, he gave me nothing at all, then wondered why I left."
6. Third Day – Cry Out To Jesus
Whilst the strength to get through your hardship often lies within yourself, Third Day fluff their sense of hope with devoted belief in Jesus' healing.
Cry Out To Jesus sings for the millions who turn to faith in their time of need, falling back upon the Bible's truth to grant them the peace and power they seek to endure their suffering.
Third Day list the torments of life that wear you down one by one, "To everyone who's lost someone they love long before it was their time… for the ones who can't break the addictions and chains, you try to give up but you come back again," backlighting every ounce of misery with the comfort of the Lord hearing your tear-stained prayers; "There is hope for the helpless, rest for the weary… he'll meet you wherever you are, cry out to Jesus."