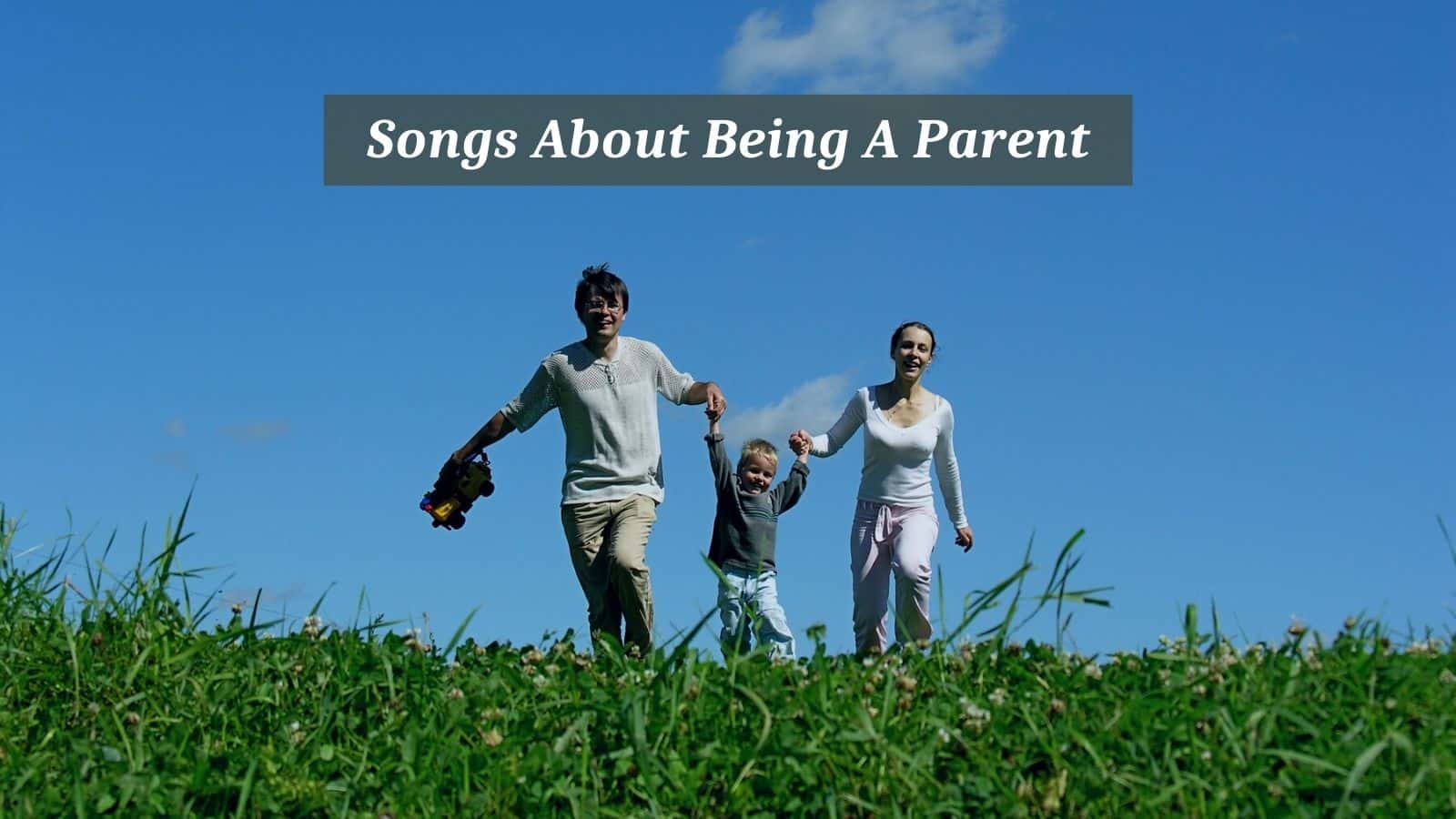 Being a parent is never easy. From pop ballads about learning to love yourself as a single mother to country tracks rooted in the eternal bond between a parent and child, our list of songs about being a parent crosses the genres and covers it all.
Songs About Being A Parent
1. Adele – My Little Love
Adele's 2021 album track, My Little Love, captures the love and insecurity of a single mother raising an only child whilst dealing with her own emotional issues.
Adele intersperses her majestic, vintage-inspired soul track with samples of a real conversation with her young son about the divorce from his father, opening the floodgates for a track fuelled by captivating honesty of a single parent to their world;
"My little love, I see your eyes widen like an ocean… I know you feel lost, it's my fault completely… I'm so far gone and you're the only one who can save me."
Adele's chorus is hazed with misery, concealing her weakness within the backing vocals as her dreamy soundscape swells in disorientation; "I'm holding on (barely), Mama's got a lot to learn (it's heavy), I'm holding on (catch me), Mama's got a lot to learn (teach me)."
2. Ed Sheeran – Small Bump
This delicate indie pop track by Ed Sheeran comes from the perspective of a parent-to-be, eagerly awaiting the birth of their first child. Sheeran's lyrics are devised to relate to either a mother or father's point of view, crafting a song for any parent anticipating new life;
"I'll hold your body in my hands, be as gentle as I can, but for now you're a scan of my unmade plans, a small bump, in four months, you're brought to life."
Small Bump is blanketed in adoration and wonder for the new world which lies ahead for both parent and child; "You are my one and only, and you can wrap your fingers round my thumb, and hold me tight, and you'll be alright."
However, Sheeran secretes a devastating twist in the final lines of his track, making a perfect sonic reflection of the sudden, shattering diagnosis of foetal death or miscarriage.
3. MaRynn Taylor – Dads And Daughters
MaRynn Taylor's contemporary country pop hit, Dads And Daughters, illustrates the unmatchable paternal bond for all its strengths and weaknesses, from a daughter's birth to her wedding day.
Taylor's sweet track captures the quintessential first-time father struggling and adapting to his role with instinctive dedication, using his own childishness to understand and support his daughter;
"His hands were shaking 'round that pink blanket, he hoped he was holding her right, in that moment he realised, dads and daughters, they go together like boats and water, they're meant for each other … Before he could blink, she was sixteen, stealing the keys to his car, he'd wait at home, let her go on her own, knew she wouldn't run too far."
4. Chris Janson – Bein' A Dd
Chris Janson's country track, Bein' A Dad, is a calm and cool take on the aggravations of raising a child. Janson's refreshing country sound crafts an instantly uplifting soundscape, padding his message of personal growth and revelation with the sparkling ambience of clarity after the storm.
Janson packs his lyrics with a number of honest downfalls that come with parental commitment, from insomnia to the lack of day-to-day spontaneity, alongside the pressures of being a good influence upon a naturally wildhearted child;
"That brand new bike is laying out there in the yard and it's raining, I tell them over and over and over, they don't practise what I preach."
This is a track for any father working hard to tame his little monster, accepting his challenges and responsibilities like a man;
"I tried to, but I can't stay mad, oh man I love bein' a Dad … It's what I do, it's why I breathe, my flesh and blood, my legacy, it's the hardest and most rewarding job I've ever had, ain't nothing like bein' a Dad."
5. K. Michelle – A Mother's Prayer
K. Michelle's retro R&B track, A Mother's Prayer, puts a spotlight on being a present and supportive parent through both good times and bad, specifically after a divorce.
A Mother's Prayer is soaked in love for a young child, composed as a parting conversation of strength to her child upon leaving to stay with their dad;
"Tomorrow brings new promises so don't worry 'bout today … Though the world is cold, please remember who you are, and I pray that you never have a rainy day… In your darkest hours I'll help guide your way."
Michelle cushions her captivating harmony with an array of soft and sensitive elements, adopting a naturally delicate and motherly approach to the fragile topics woven throughout her lyrics;
"Your daddy loves you and I love you too, sorry we couldn't work it out for you, but we gon' do what's best for you."
6. Jax – Like My Father
Jax's pop piano ballad, Like My Father, details a daughter's wishes for a relationship just like her parents.
Whilst this track comes from the daughter's perspective, it inadvertently ties into our concept by showcasing what it truly means to be an inspiring parent through setting good examples and standards for your kids;
"I wanna rock out to Billy Joel, and flip our kids off when they call us old, he'll accidentally burn our dinner, and let me be the Scrabble winner."
Jax's cosy and romantic track is underlaid with the the sense of being broken by a past love, emboldening the narrator's devotion to find a new relationship as true as what her parents have;
"I wanna slow dance in the living room, like we're 18 at senior prom, and grow old with someone who makes me feel young, I need a man who loves me like my father loves my mom."
7. Jonny Diaz – Watch You Be A Mother
Jonny Diaz's blue-skied pop track, Watch You Be A Mother, is a love-letter from a husband to his wife in adoration for her motherly role; "And you ask me do I love you like I did at 24, and I just laugh because I don't, no, I love you more."
This track is a Mother's Day anthem, honouring moms as nurturers as well as the backbone of an organised, functioning family;
"You're a giver, you're a lover, you're a friend, you're a fighter, fighting for this love to win … Your white shirts have all got stains, and whether hauling kids or healing wounds, you spin so many plates … So many roles that you cover and you play them like no other, but I think that I love you the most, when I watch you be a mother."