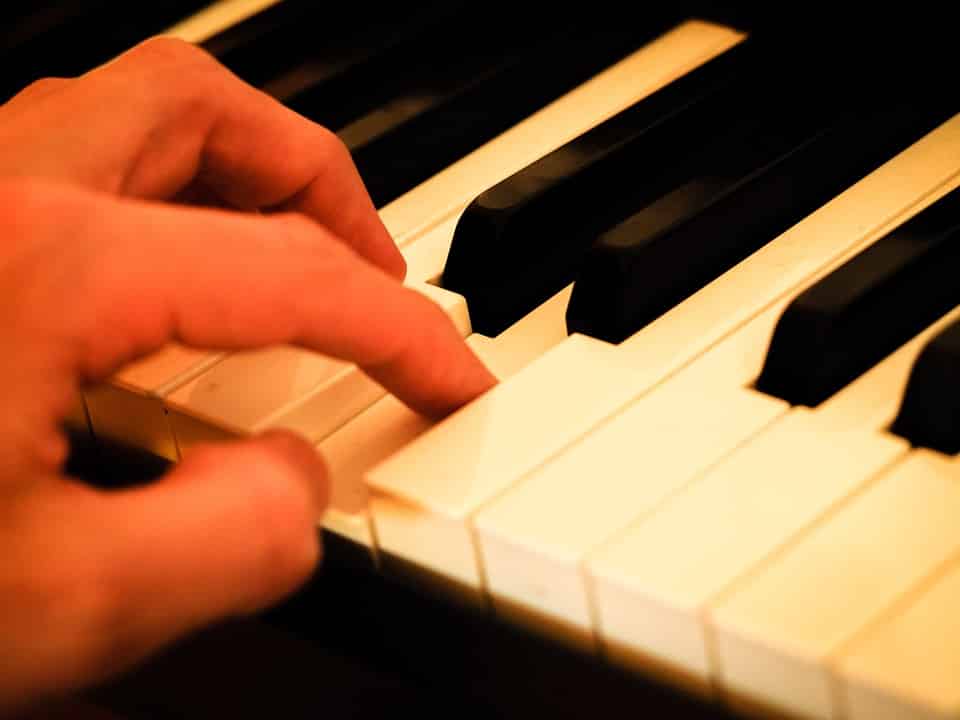 Choosing where to start as a beginner on the piano can be daunting, especially if you do not have the luxury of a teacher to guide you. The good news is quite often these kinds of pieces are published in a single volume, making the price cheaper and giving you a collection from which to explore the piano.
Publishers like the Associated Board of the Royal College of Music is a good place to start, perhaps with some Grade One pieces. I am going to take a short stroll through some of the options available that will serve as a starting point for further study.
Short Piano Pieces for Beginners
Ode To Joy (from the 9th Symphony) by Beethoven
Even though this melody is somewhat overplayed these days, it is a testament to Beethoven's remarkable ability to create a memorable and very playable tune. The melody comes from the last movement of his final Symphony; the ninth.
This Symphony paved the way for the creative explosion that was the Romantic movement though it's innovative use of form and forward-looking harmonic unification. It is a work full of hope and this melody is filled with possibility and brightness. The original melody was composed in D major, but for ease of performance, many beginner versions are transposed into C major.
2. Prelude in C Minor; BWV 999 by JS Bach
In terms of technical demand, this little Prelude by Bach is a step up from the Ode to Joy above. It is often played quite quickly which can detract from the harmonic subtleties that lie just below the moving surface. The work was originally composer for the Lute-Harpsichord but has been successfully arranged for many other instruments over the years. Various piano arrangements exist freely online. The exact date of the work is not clear but it was probably somewhere between 1717 and 1723.
It is a charming piece that has all the characteristics, Bach. There is a feeling of it being improvised throughout and the entire piece is based on a single semi-quaver motive that sounds throughout. There are many similarities to Bach's great 48 Preludes and Fugues in this little Prelude and it offers any pianist a good introduction to the music of this Master.
3. Gymnopédie 1-3 By Eric Satie
These pieces require a strong degree of control of tempo and balance. They are outwardly simple in as much as their melodies and harmonies are not technically demanding for less experienced hands. The three short pieces were published in Paris around 1888 and have enjoyed immense popularity, particularly in the last fifty years.
Much debate surrounds the origins of the name Gymnopédie, and it is suggested by some that it refers to an ancient Greek dance that was performed by naked young men. There is certainly a dance-like quality to the pieces as they are written with three main beats to the bar, but for me, there is a great appeal in the calm, tranquillity they seem to evoke for both player and audience.
4. Children at Play (Volume 1; No.1) by Bela Bartok
I have chosen this piece as it is one of nearly eighty that the Hungarian composer Bartok wrote especially for young pianists. He titled the four volumes of pieces "For Children" and this is the first piece from volume one. It has been composed with Bartok's complete understanding of what beginners are capable of achieving.
Each piece is also based on Hungarian Folk melodies that Bartok spent much of his life collecting and cataloguing. They feature in many of his other compositions bringing a very unique sound world to his compositions. This first piece is light and approachable with minimal hand movement. It is best played without any pedal and not too fast until the staccato is fully under the fingers.
5. Six Sonatinas (Op.36) by Muzio Clementi
Clementi is sometimes overlooked as a composer of rather superficial music; an approach that is somewhat unfair. His output of music for the Piano adds a valuable collection of works that are delightful and challenging to play, capturing the spirit of his age. The Six Sonatinas are in effect mini Sonatas, each composed as a teaching tool to gradually become more difficult as they progress; with the sixth being the most technically demanding. They were originally published in 1797, and have remained popular with students and teacher alike.
None of the movements is overly long and contains engaging melodies that are enjoyable to play. They are not intended for the absolute beginner but for a pianist who has been playing perhaps for a year they are an enchanting way into Classical music. A free copy of all six Sonatinas is available here to download.
6. Minuet No.2 in F Major by WA Mozart
This is one of the easier pieces in this article that is available to beginner pianists. It is a very early period piece by Mozart thought to have been composed when he was perhaps only 6 years old. It is possible that Mozart's Father could have notated this brief composition but it has all the hallmarks of the composer he would grow into. There is a single motif used by the young composer in this Minuet that progresses into a short exposition.
Even in this brief piece, Mozart manages to modulate and structure the piece precisely as he means to. Originally intended to be performed on the harpsichord, it works equally well on today's pianos.
7. "Melodie" (from Album for the Young; Op.68) by Robert Schumann
"Melodie" is the first piece from Schumann's album of character pieces written in 1848, with young players in mind. In fact, they are with his three young daughters in mind. This opening piece is one of the more simple from the collection, the others offering a series of pianistic challenges.
Schumann composed 43 pieces in total and unlike the "Scenes From Childhood", these pieces can be tackled by less experienced pianists. Two other options would be the eighth piece "Wild Horseman"; and number ten, "The Happy Farmer Returning from Work." The later pieces become more demanding but are worthy of time spent learning them. The whole album is a wonderful window into Schumann's musical world.