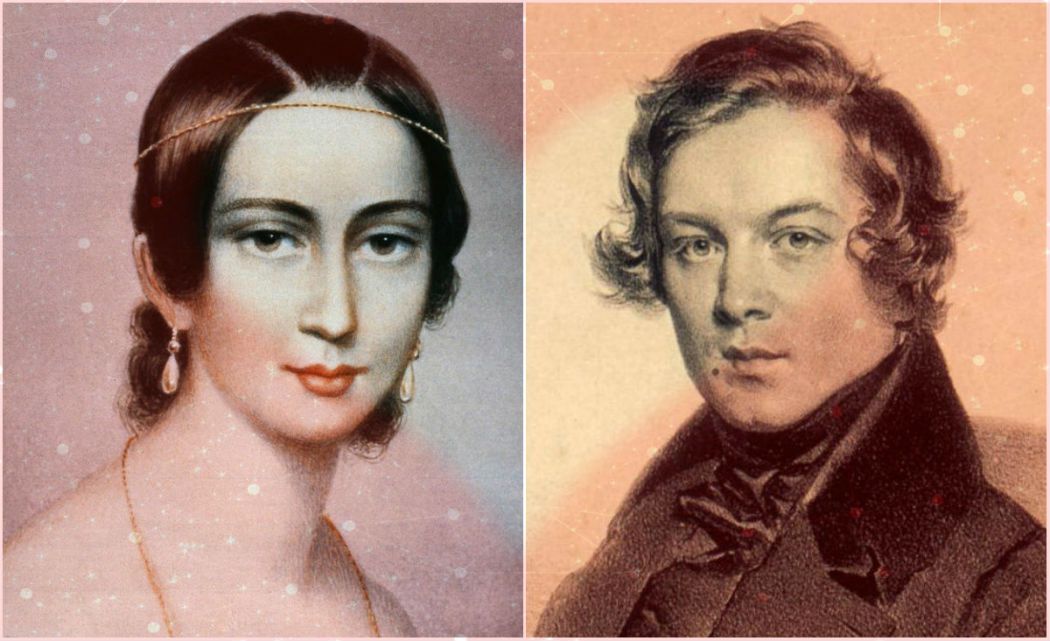 The love between Robert Schumann and Clara Wieck Schumann is an endearing story that celebrates their music, muse and marriage. It survived parental disapproval, gossip and feeling uncomfortable in social situations to become one of the great romances in the world of classical music. For Robert and Clara Schumann, the universal language of music was their personal language of love.
Robert Schumann (1810-1856) began taking piano lessons in his hometown of Zwickau, Saxony, at the age of seven and, after a few years, started composing. His father, a bookseller and publisher, saw to it that Robert also studied German literature. His mother, however, wanted him to study law. He enrolled in two law schools within two years, first in Leipzig in 1828 followed by Heidelberg in 1829, but continued pursuing music and literature. When he returned to Leipzig in 1830, he started studying piano with the well-known teacher, Friedrich Wieck, and moved into a room in his teacher's house.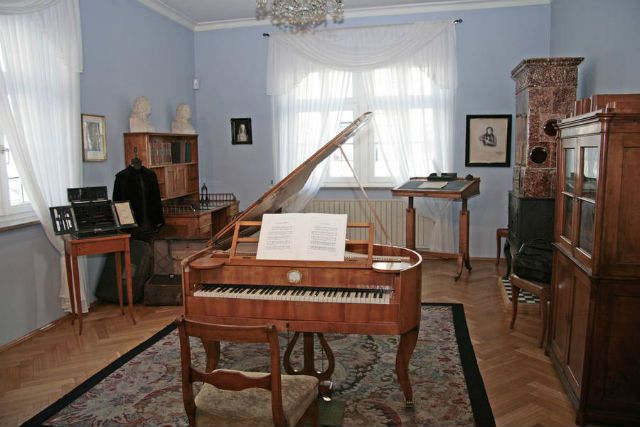 Wieck had an 11-year-old daughter, Clara, a gifted pianist and composer who was already giving concerts. The possibility of Schumann becoming a concert pianist was cut short due to a permanent injury of his right hand. As a result, he concentrated on composing. Over the next four years, he fell in love and became engaged to another of Wieck's students, Ernestine von Fricken, but broke it off in 1834 due to his growing feelings for 15-year-old Clara.
Her father did what he could to put a stop to their relationship but they continued to see each other. Schumann asked Wieck for permission for the couple to marry but Wieck refused. Clara was only 18 so she and Robert petitioned the court to overrule her father's refusal but Wieck would not hear of it. A long, bitter battle played out in court for three years with both sides filing suits against the other. A judge ruled in favor of the couple in July 1840. They were married Sept. 12, 1840, the day before Clara turned 21.
Schumann allowed his music to speak the depth of love he had for Clara. In their first year of marriage, he wrote more than 130 songs for voice and piano. These were inspired by his feelings for her during their courtship and their new life together. As their family grew, he composed Kinderszenen or Scenes from Childhood (1838) as a set of piano pieces to express the excitement, curiosity, popular games and dreams of children.
While Schumann composed, Clara concentrated on piano performance and being the mother of their eight children. She performed his music at concerts and was one of the first pianists to play her programs from memory. She was his inspiration plus handled household practical matters. Her money from concerts was the main source of income for the family.
Audiences listened to the music of Robert and Clara Schumann but that music contained secret messages from the composer to his muse, such as thematic material that spelled her name or works dedicated to or named for her. He often included the interval of a downward fifth to represent her because it had been part of a theme in one of her own compositions. Both of them used music as an extension of their deepest thoughts.
They also communicated through a marriage diary. Instead of each one having a separate diary to record personal thoughts, they kept one diary for both of them. Robert, especially, was uncomfortable around crowds. The diary allowed them to record their concerns, fears and wishes while serving as a source of creativity for future compositions.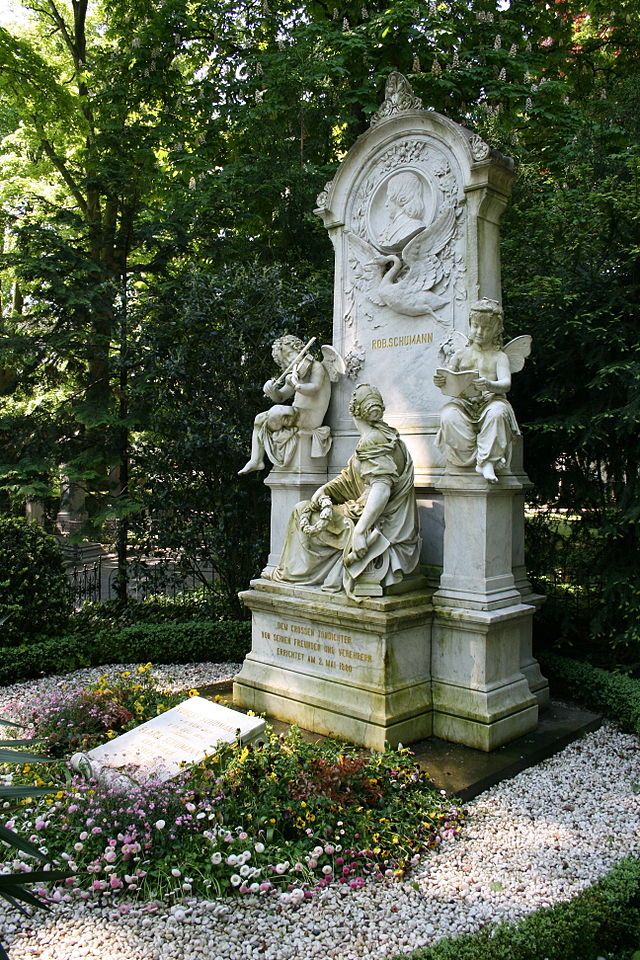 Schumann died in an asylum in 1856 after years of deteriorating health. Clara continued to perform and promote his music. She outlived four of their children and died at the age of 76. The monument in Bonn, Germany, where Robert Schumann and Clara Wieck Schumann are buried depicts their contribution to music, her role as his muse, and honors their marriage.