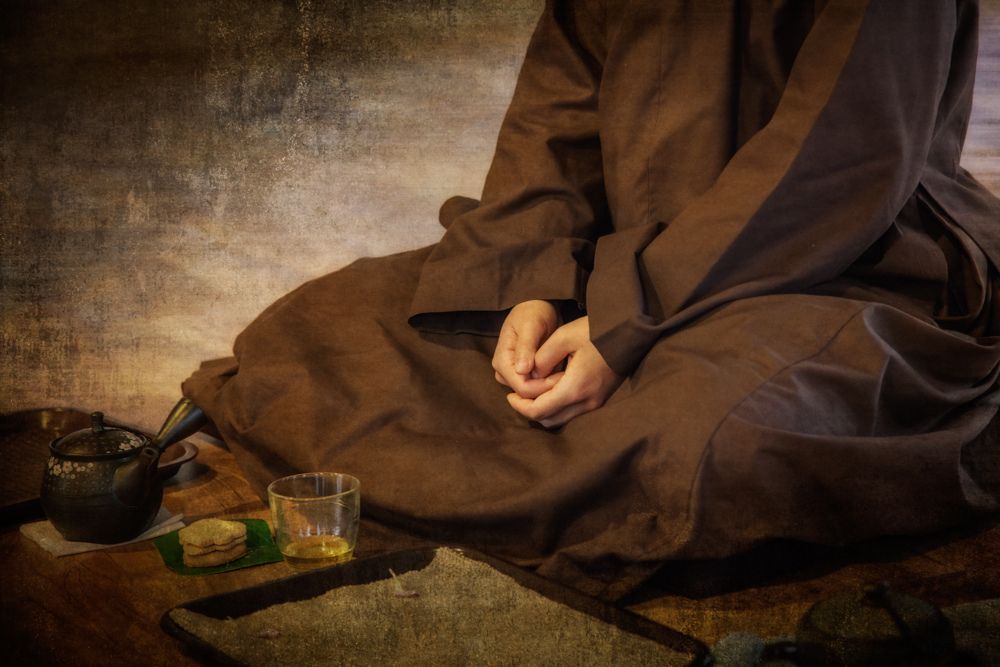 This September, the Barbican and The Mahogany Opera Group will launch Lost In Thought, the world's first "mindfulness opera", BBC reports. For those unfamiliar with the term—which seems to pop up everywhere these days—the concept of mindfulness has roots in Buddhist meditation and means maintaining a moment-by-moment awareness of our thoughts, feelings, bodily sensations, and surrounding environment. It also includes acceptance of our thoughts and feelings without judging them.
Composer Rolf Hind, whose previous works include The Horse Sacrifice, Solgata and Das Unenthüllte, created an innovative and immersive and interactive form of art featuring mezzo-soprano Lore Lixenberg and seven other musicians who will accompany the audience on an "an inner journey of mindfulness".
The audience, in turn, will engage in gentle yoga sessions, periods of rest and meditation, and communal vegan food consumption. Ultimately, they will also have to take care of the washing up.
Lost in Thought will have the Wagnerian duration of four hours, but, of course, the score will bear no trace of intense and emotionally-charged arias in the likes of Wie Sonne lauter strahlt mir sein Licht sung by Brünnhilde on Siegfried's pyre in the final scene of the Götterdämmerung. After all, mindfulness is not the first term that comes to one's mind when thinking about Brünnhilde, Isolde, Kundry or even Elsa von Brabant.
Rather, Rolf Hind's score will consist of Buddhism-inspired melodies and, allegedly, it will also explore the points of contact between sound and silence, music and meditation.
Even though purists will scoff at this New Age-like re-interpretation of Opera, the tendency to adapt classical music to contemporary and popular culture indicates that classical music is still thriving and leaves room to a lot of creative interpretations: among the most recent examples, just consider Anna Nicole, an opera chronicling Anna Nicole Smith's life and Pokémon Symphonic Evolutions, a series of concerts featuring orchestral renditions of the Pokémon soundtrack.
Lost in Thought opens at LSO St Luke's in London on September 25th.