<img class="size-full wp-image-68683" src="https://www.cmuse.org/wp-content/uploads/2023/05/novels-about_classical-music.jpg" alt="""
Novels about classical music offer a captivating blend of music, artistry, and storytelling. These literary works provide an immersive experience that delves into the lives of musicians, composers, and the intricate world of classical music.
Readers can explore the passion, dedication, and struggles that often accompany a life devoted to this timeless art form through the pages of novels about classical music.
In this article, we embark on a journey to explore the very best novels about classical music, where literature and musical brilliance converge.
Novels About Classical Music
1. Nocturnes: Five Stories of Music and Nightfall by Kazuo Ishiguro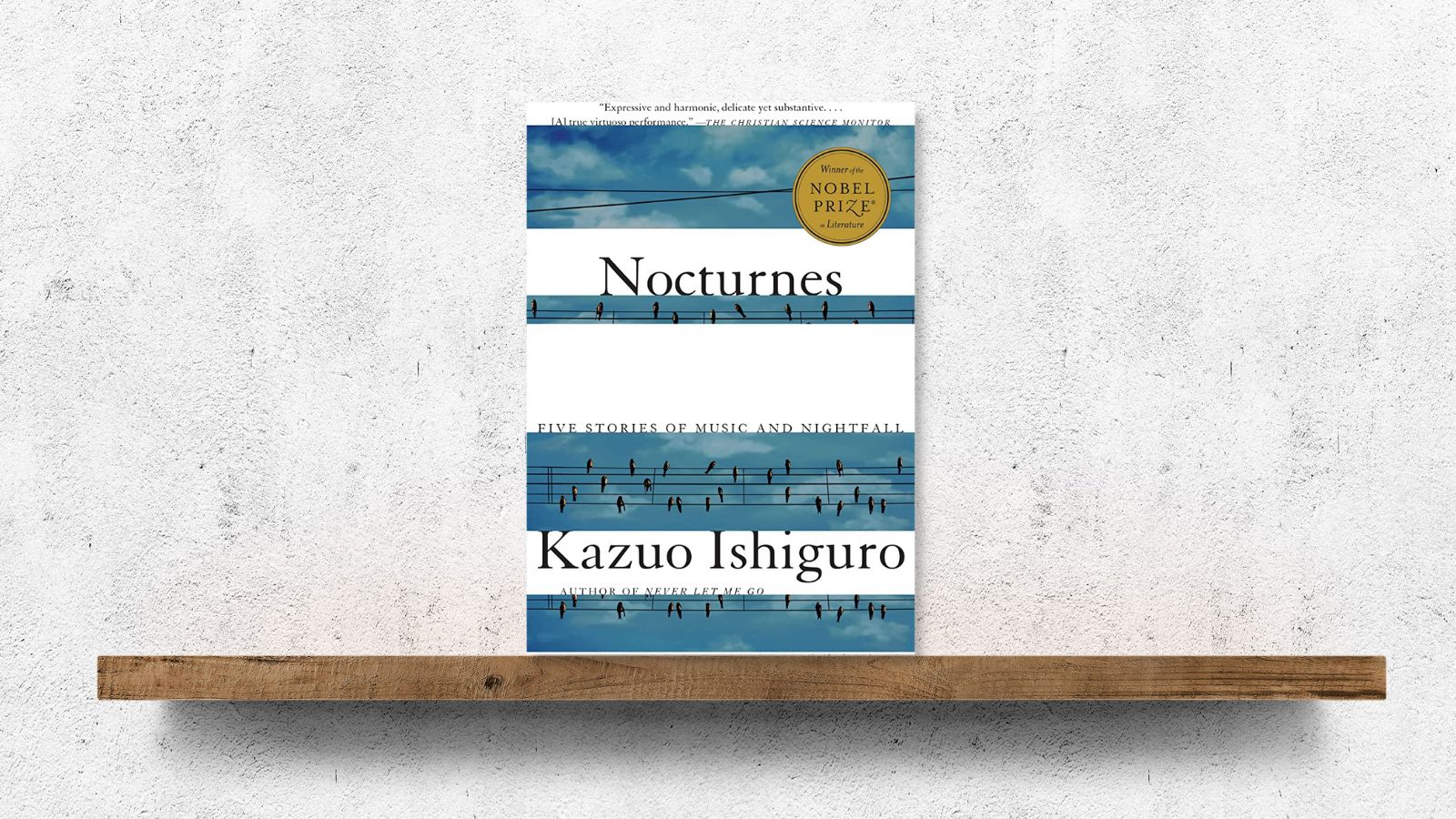 Japanese author, musician, and screenwriter Kazuo Ishiguro is a master of the short story. This collection of stories has music at its heart and that human emotion, regret.
Time and the idea of time passing threads through these five stories in an intriguing way that gives pause for reflection on our own lives. This work was published by Faber & Faber in 2009 and well received by critics.
Crooner is the opening story, set in Venice, with a dissolving relationship and career at its core. An American singer, Tony Gardner, has one last attempt at winning back the affections of his distant wife with a song accompanied by a Polish guitarist he ropes into the scheme.
Next comes Come Rain or Come Shine, which takes us back to London and a friend's uncomfortable visit to a couple of old friends whose relationship tensions make for a less than salubrious experience. The third title is Malvern Hills.
This is a swerve towards the world of a failing rock musician who escapes the madness of London and joins his sister at a countryside café in the Malvern hills. Following a chance meeting with some visitors from Switzerland, the musician takes a hard look at his own life.
Nocturne has one of the most comic stories in the collection. Here we encounter a saxophonist who is recovering from plastic surgery and gets involved with the ex-wife of Tong Gardner from the first story. Somehow, they end up in a very strange confrontation with a cooked turkey on a stage.
The final story casts a curious shadow. A Hungarian cellist becomes besotted with an older American lady who is supposed to be a virtuoso cellist. Things are not quite what they seem.
2. Swing Time by Sadie Smith
A touching but difficult book to read as it is formed around intense childhood experiences and relationships. The narrator of the novel is unnamed but we know they have a white, working-class father and a mother who heralds from Jamaica.
Tracy, who shares the narrator's heritage and background, is taken by Tracy, who is a precociously talented dancer. Soon they form a firm friendship even though the narrator's talent for dance is no match for Tracy's.
The narrative travels from London to West Africa, weaving through a complex twenty or so years. There are successes and failures, and conflict often without resolution but in the end, some kind of unexpected resolution.
Hollywood musicals are an important feature of this book, as the narrator herself is fascinated by them. The novel was published in 2016 with mixed critical reviews.
3. An Equal Music by Vikram Seth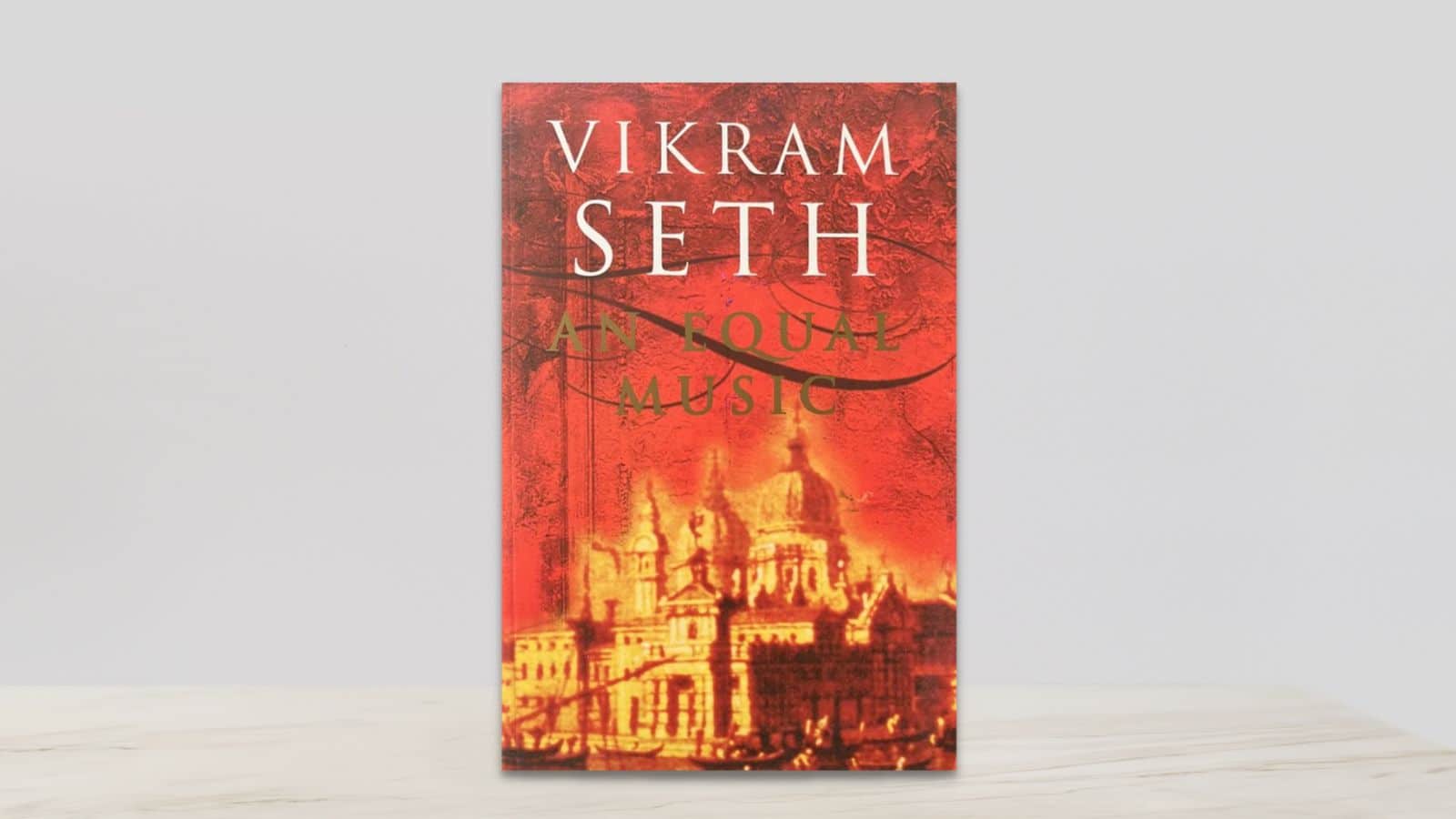 This is a novel richly embedded with music. Second violinist Michael Holme performs professionally with the renowned Maggiore Quartet. They are extremely successful, but Michael is unable to forget an old flame; Julia McNicholl.
Many years ago, Michael was the victim of a silly accident on stage that was in front of Julia, which caused such embarrassment that he could no longer hold any hope of being with Julia, who he loved deeply.
Julia moves away, marries, and has a child, while Michael's life remains tied to the tight realms of music, where he has no choice but to devote himself to his quartet. One night after a concert with The Maggiore, he bumps into Julia. They decide to meet up again and an affair follows.
Tragedy brings this lengthy work to a close when Julia returns to her husband, James, and Michael is left alone and devastated. He has lost the woman he loves, leaves the quartet, and departs the novel in the interval of a concert Julia is playing in, walking away in the rain.
4. The Chopin Manuscript by Jeffery Deaver
Published in 2007, this novel is a rather extraordinary collaborative book written by no less than fifteen renowned thriller writers. Each of the fifteen authors has written a chapter with the plot and characters devised by Deaver.
What makes this, apart from the fabulous writing, is the initial idea that it could be a possibility. Harold Middleton is a retired war crimes investigator. An unknown score by Polish composer and pianist Frederick Chopin is in his possession.
What Middleton is not aware of is that the manuscript contains a deadly secret. A race against time ensues, with Middleton shadowed by agents and assassins as he attempts to figure out the mystery.
Astonishingly, the authors manage to include the mysterious Faust in the plot, which, as you might expect, is not good news for Middleton.
5. Mr. Beethoven by Paul Harris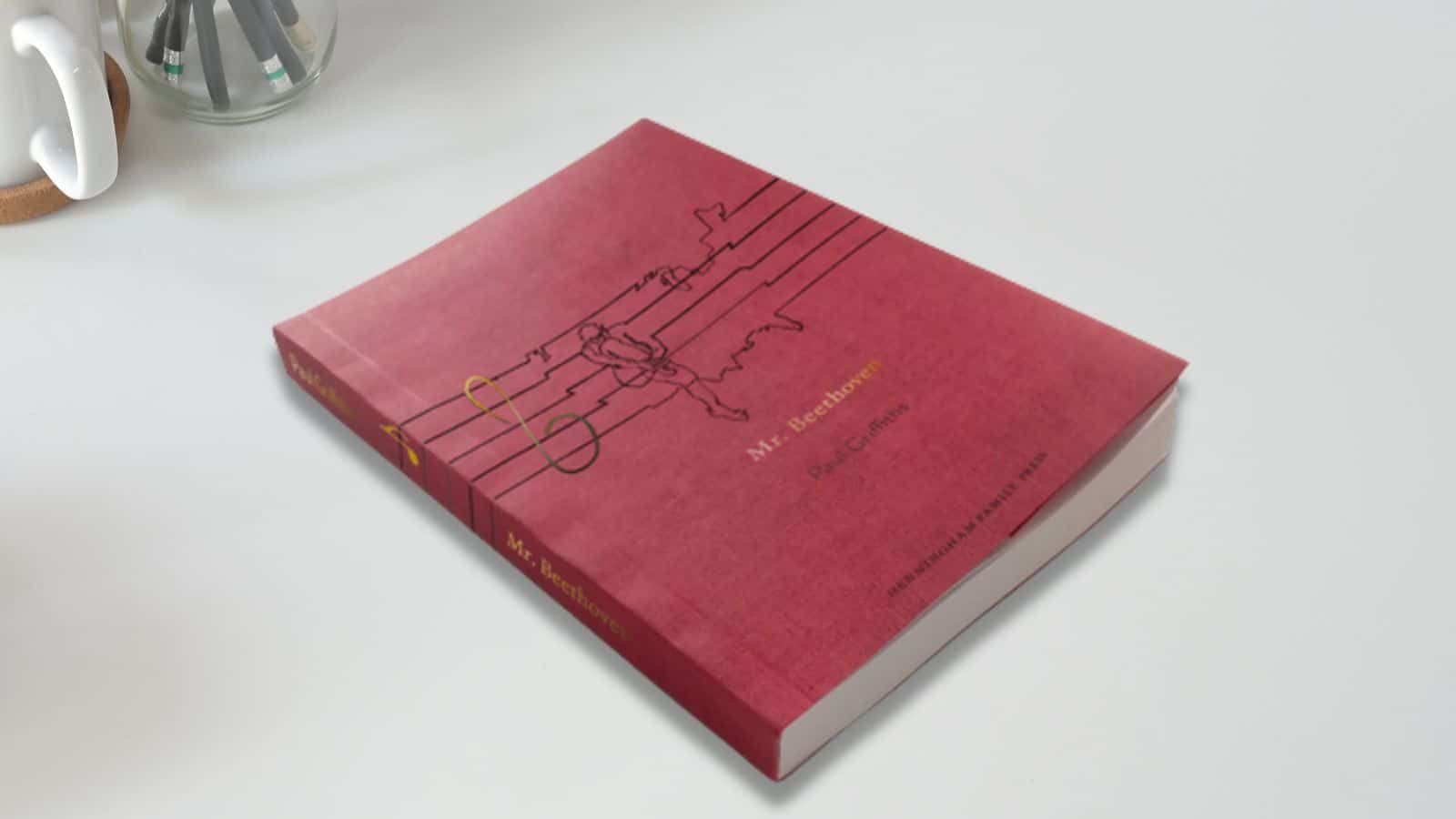 Few classical composers draw so much curiosity, sympathy, and fascination as Ludwig van Beethoven. Paul Harris, music critic, novelist, and librettist, cleverly crafts a fictional account of something that could have happened to Beethoven in a parallel universe.
This fourth novel by Harris joins us with the composer in 1833, five years after his death. I grant you that Harris is stretching things here, but this is a what-if book that intriguingly describes what might have happened if Beethoven had sailed from Europe to America.
His journey was the result of a commission that Beethoven was offered to write an oratorio for the Haydn Society of Boston, USA. What makes this book thoroughly engaging is that Harris uses Beethoven's own words taken from letters, diaries, and other credible sources.
Beethoven is at the very center throughout the novel. His adventures with the characters he meets are delightful. It is a brilliant historic work of fiction.
6. The Prague Sonata by Bradford Morrow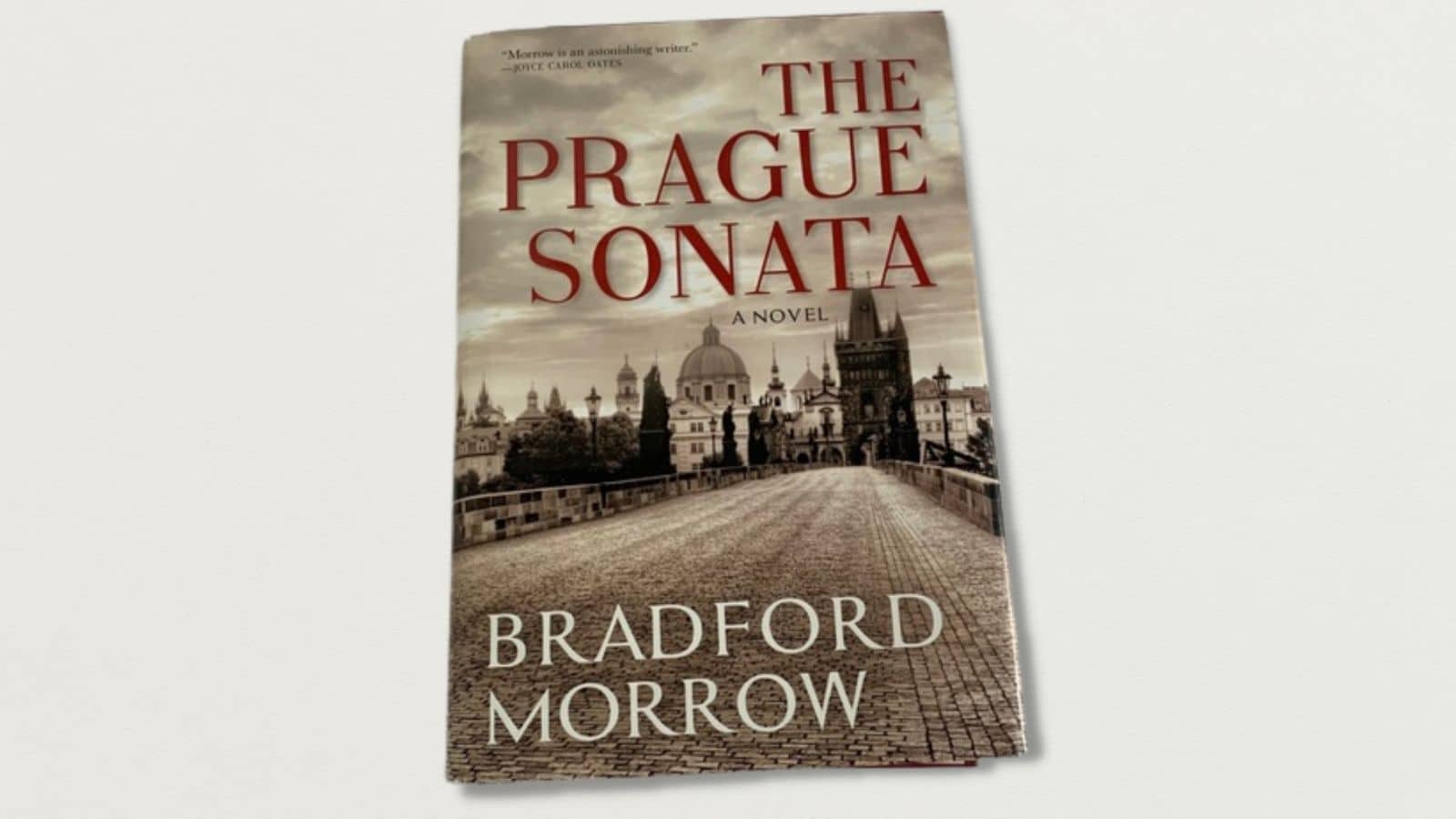 This book arrived in the shops in 2017 with good critical reviews. Interestingly, the plot of this book closely resembles The Chopin Manuscript. The novel takes us from the terrors of Nazi-occupied Prague through to New York at the point of the new millennium.
The similarities lie in the need to solve a mystery that focuses on an 18th-century sonata manuscript. What tantalizes me is the fact that there is only a single page of the manuscript and no composer's name.
Meta Taverner, who is gifted the manuscript, embarks on an epic journey to try and discover the secrets of the music, the composer, and the missing pages.
Music and war combine in this thrilling read that took the author nearly twelve years to complete. The book is deeply inviting, celebratory, and heart-warming.