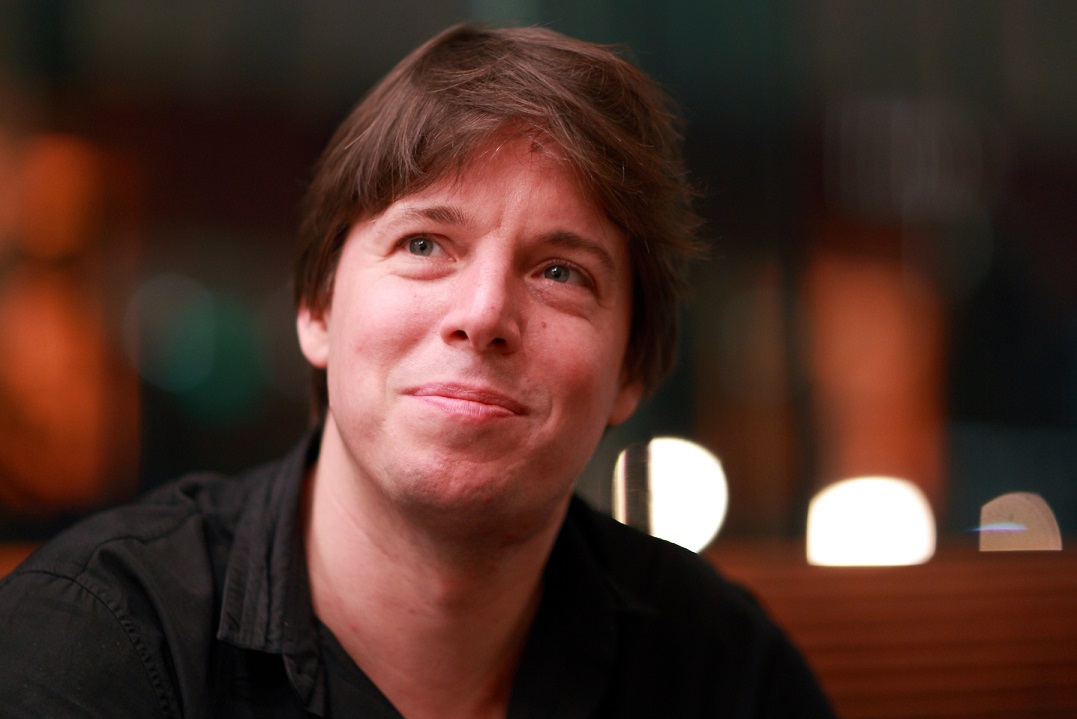 Biography of Joshua Bell
Here is all you need to know about Joshua Bell
DISCLOSURE: This post may contain affiliate links, meaning when you click the links and make a purchase, I receive a commission. As an Amazon Associate I earn from qualifying purchases.
Background
Joshua David Bell was born on December 9, 1967. Little did his parents know at the time, but they had given birth to a future award-winning violinist and conductor. His life began in Bloomington, Indiana, United States, where he was born to Alan P. and Shirley Bell and grew up with two sisters.
His mother was a therapist and counselor for gifted children and his father was a psychologist and professor at the University of Indiana. Although his father is of Scottish descent, his mother is Jewish, and it is with this heritage that Joshua Bell himself also identifies with.
He continued to grow up in the Midwestern hills of Bloomington, where he considered himself to be a normal kid; he went to public schools and played sports. In fact, as an adolescent of ten, he was actually a state tennis champion and known for his athletic ability, not his musical genius, at the time.
He was also an avid computer game player, aiding to the persona of his being a normal child, which, as it turns out, couldn't have been further from the truth, although he does still like to keep his tennis racket close by even now.
Childhood And Early Beginnings
A story most have heard about Joshua Bell is how he came to start playing the fiddle when he was little more than four years old. As a child barely out of toddler age, Bell had invented his own sort of instrument by stretching rubber bands of varying lengths across his dresser drawer handles and would pluck out songs he'd heard his mother play on the piano, one of which was said to have been "Mary Had a Little Lamb."
Once his parents realized this, they decided to gift him with this first fiddle. His parents didn't push the violin or music on him, nor were they bent on his becoming a prodigy, but he did so without their constant prodding.
Bell didn't even consider the instrument being his calling until he was about twelve years old, at which time he was received into the prestigious upstate New York music camp at Meadowmount. It was at this music camp that he met his beloved teacher and mentor, Josef Gingold, who seemed to have inspired the young violinist and is said to have been part of the reason that young Bell was awoken from his musical slumbers, as it were.
This was a major turning point for Bell. Hearing all those great musicians turned out to be a revelation to him and practicing eight hours a day, instead of one, as was the norm prior to camp, gave him the determination to become a professional violinist.
Bell's parents convinced Gingold to take on their son, despite his age, as a full-time student. Gingold generally didn't take on students as young as Bell but admitted that he was one of the best talents he had heard in his 70 years and that Bell was born to play the violin.
Gingold taught him many important varieties of musical skills, but most importantly was the idea that an artist's inspiration must come from one's own heart, from one's love of music, and their commitment to it.
Bell later admitted that Gingold gave him his love of music, specifically for the violin, feeling that Gingold played the most beautiful instrumental, and just having heard that beautiful sound impacted him tremendously.
Professional Background
Bell professionally debuted when he was 14 years old with the Philadelphia Orchestra in 1981. Prior to his debut, however, his experience with Gingold led him to win first prize in the 1981 Seventeen Magazine and General Motors competition, which then led to him landing an audition with the conductor of the Philadelphia Orchestra, Ricardo Muti.
Bell's debut as a professional violinist was the youngest soloist ever to play with the orchestra, with which he played a series of concerts. For the next four years, Bell continued studying with Gingold, playing professionally, and indulging in his other interests as well.
In 1984, he graduated from high school and studied violin at the Indian University Jacobs School of Music, from which he received his Artist Diploma in Violin Performance. In addition, only two years after graduating, the university honored Bell with a Distinguished Alumni Service Award. Furthermore, he was named an "Indiana Living Legend", receiving the Indiana Governor's Art Award as well.
In 1985, Bell made his Carnegie Hall debut at the age of seventeen with the St. Louis Symphony. Since then, he has performed with many major orchestras and conductors. In 1987, he was signed to an exclusive recording contract with London/Decca Records; Bell was the first classical artist to be signed in nearly a decade. Because of Bell's youth and good looks, the record label felt he was their opportunity for making classical music more accessible to a wider audience, including younger listeners as well.
Bell went on to make thirteen records with London/Decca, including concertos by famous composers such as Brahms, Schumann, and Mozart. The last recording was dedicated to his much beloved and respected teacher, Gingold who died in 1995.
In addition, Bell also dedicated his first Carnegie Hall recital in Mark 1997 to Gingold as well. Now Bell is exclusively a Sony Classical artist and has recorded more than forty CDs since his first with London/Decca Records.
While he performs a standard repertoire, Bell also likes to perform new works as well. Dedicated to Bell, Nicholas Maw wrote a violin concerto which Bell premiered in 1993. He then went on to win a Grammy Award for his recording of the piece. Bell also commissioned a violin concerto from composing prodigy Jay Greenberg in 2007 in support and encouragement of young talent. Bell premiered the concerto with the Orchestra of Saint Luke's at Carnegie Hall on 28 October of that same year.
Jumping forward to the event which made Joshua Bell more of a household name was the 2007 Washington Post experiment initiated by columnist Gene Weingarten, who later won the 2008 Pulitzer Prize for Feature Writing for his article about the experiment.
Bell, wearing a baseball cap and very much not at all looking like a professional, award-winning classical violinist, played incognito at the Metro subway station while over a thousand people passed by during rush hour. Of the 1,097 that passed him by, only seven stopped to listen and out of those seven, only one recognized the award-winning violinist.
Bell played for 45 minutes, the same repertoire as he had played at a concert a mere three days prior, earning considerably less money, at $32.17 from passersby, including a $20 from the one woman who had recognized him.
Later, Bell returned to the Metro subway station to play once again accompanied by a group of young musicians he'd been working with for an HBO master class program. This time it was publicized and grew a larger crowd. Afterward, he agreed to an interview where he discussed his view on classical music and music programs for children.
For such a classical music superstar, he really seems so down to earth and still so excited about what he is doing after over thirty years of playing the violin. Watch that interview here:
Read:
Albums
Achievements And Performances
1981: Debuted as a violin soloist with the Philadelphia Orchestra
1984: First Carnegie Hall debut with the St. Louis Symphony
1985: Graduated from Bloomington High School North
1989: Received his Artist Diploma in Violin Performance from Indiana School of Music
1991: His alma mater honored him with the Distinguished Alumni Service Award; (only two years after graduating) he was named an "Indiana Living Legend" and received the Indiana's Governor's Arts Award
1993: Premiered Nicholas Maw's Violin Concerto which was dedicated to Bell and which won Bell a Grammy Award for his recording of it thereafter
1998: Received a Gramophone Award for his recording of Barber and Walton Violin Concertos and Bloch's Ball Shem
1999: Performed the solo part on John Corigliano's Oscar-winning soundtrack for the film The Red Violin
1999: Appearance on Music of the Heart
2000: Received the Mercury Music Prize for his recording of Nicholas Maw's Violin Concerto
2001: Grammy Award for Best Instrumental Soloist Performance
2002: Grammy Award for Best Classical Crossover Album
2002: Grammy Award for Best Engineered Classical Album
2003: Chosen to perform at the World Economic Forum for a host of world leaders where he later received the prestigious recognition of Young Global Leader
2004: Featured in the film Ladies in Lavender
2004: Became an artistic partner for the Saint Paul Chamber Orchestra
2004: Received Billboard Magazine's Classical Artist of Year and Classical Recording of the Year Awards
2005: Inducted into the Hollywood Bowl of Fame
2007: Received the Avery Fisher Prize, which is only given every few years to American musicians for outstanding achievement in classical instruments
2007: Joined the Indiana Jacobs School of Music Faculty
2007: Recognized as a Young Global Leader by the World Economic Forum
2008: Received an Academy of Achievement Award
2009: Honored by Education Through Music
2010: Received Seton Hall University's Humanitarian of the Year Award
2010: Received Musical America Award Instrumentalist of the Year for recognition of achievement
2011: Received the Paul Newman Award for Services to the Arts and Children presented by Arts Horizon
2011: Received the Huberman Award from Moment Magazine
2011: Named Music Director of the Academy of St.Martin-in-the-Fields, the first to hold this post since the orchestra was formed in 1958 by Sir Neville Marriner
2012: Honored by the National YoungArts Foundation
2013: Honored by the New York Chapter, The Recording Academy
Performances are too numbered to list all, but some of his appearances included performances with the following: Indianapolis Symphony Orchestra, Detroit Symphony Orchestra, Los Angeles Philharmonic Orchestra, Toronto Symphony Orchestra, National Symphony Orchestra, Academy of St.Martins-in-the-Fields, Chamber Orchestra of Europe, Muncher Philharmoniker, and much more.
Other notable achievements are the following:
Is a visiting professor at the Royal Academy of Music in London
Serves on the Artist's Selection Committee for the Kennedy Center Honors
Serves as Adjunct Associate Professor at Massachusetts Institute of Technology
Performed three times for President and Mrs. Obama
Performed for Vice President Biden and the President of the People's Republic of China Xi Jinping
Performed twice at the Grammy Awards
Was the first classical musician to have a music video on VH1
Has made numerous TV appearances including The Tonight Show, Tavis Smily, Charlie Rose, CBS Sunday Morning, Sesame Street, and six Live from Lincoln Center Presents, just to name a few.
Has also appeared in numerous publications such as The New York Times, People Magazine's 50 Most Beautiful People, USA Today, Wall Street Journal, GQ, Vogue, Reader's Digest, The Strad, Time, and Gramophone, just to name a few.
Bell's Famous Violin
Bell's violin is a 300-year-old Stradivarius called the Gibson ex Huberman. It was made in 1713 during what is referred to as Antonia Stradivari's Golden Era. The violin was stolen from its previous owner, Bronislow Huberman, twice, the last of which the thief confessed to stealing it on his deathbed. Upon the thief's death, his widow returned the stolen violin to its rightful owner.
Violinist Norbert Brainin ended up as the owner of this violin when he jokingly offered it to Bell for four million dollars. As luck would have it, Bell was in London to perform in 2001 and stopped by J & A Beare before the concert.
It was there that he learned the famous violin was actually up for sale and about to be sold to a German collector. Bell ended up purchasing the Gibson ex Huberman for a little less than the four million dollars asking price.
The story of this Stradivarius can be learned by watching the 2013 documentary The Return of the Violin. Bell made his first recording with the legendary violin in 2003 with Romance of the Violin, which seems like an apt name given the circumstances and story behind this famous 300-year-old Stradivarius.
Joshua Bell is one of the most celebrated violinists of his time, his career spanning over thirty years as a soloist, chamber musician, conductor, and recording artist. In addition, his excitement for playing has not diminished over the years, but just the opposite. He wishes for a music department to be afforded in all schools and believes that music can span the gap of ages. Bell is truly an accomplished musician and has many more talented years to come.