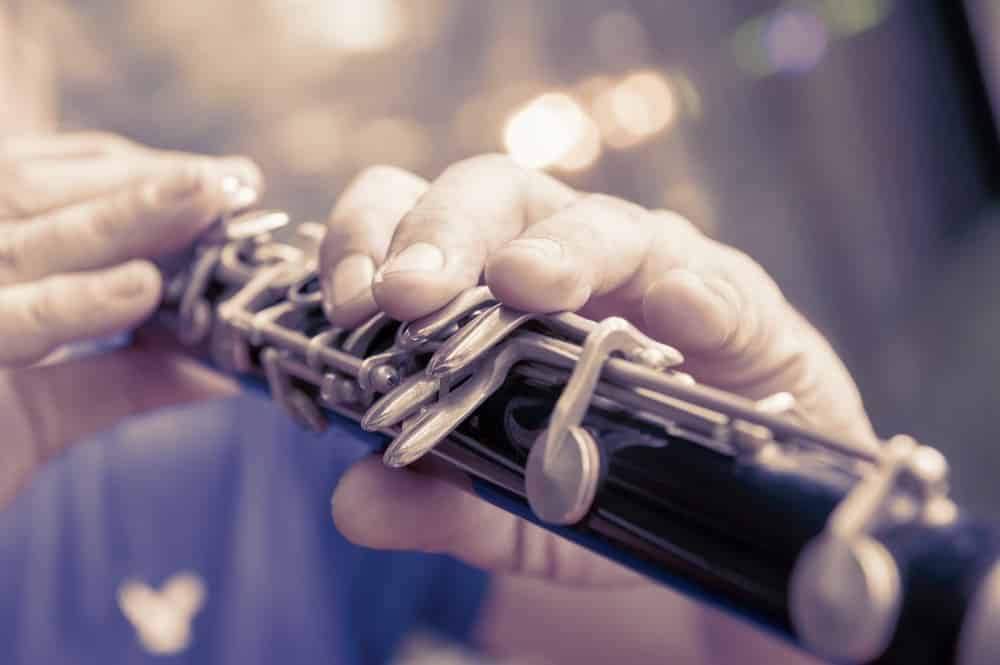 Clarinets are woodwind instruments that are quite popular in some genres of music. Their main application is in classical music, but there are many different categories where they're used as well. The use of the clarinet mainly depends on the specific type of instrument which comes into question.
Speaking of which, there are a few different versions of the clarinet with their own specialties and applications. If you're looking to learn how to play any of these types without the help of a teacher, here are some of the best ways to go about doing so.
How To Learn Clarinet Without Teacher
Learning an instrument online is one of the best alternatives that a player has if they don't wish to learn through the help of a teacher, or if they simply can't get into contact with one to learn with. The options to choose from when it comes to online clarinet lessons are seemingly limitless.
While it certainly may not be as popular as some other instruments which are more widely played, the clarinet is still famous enough in its own right. This is why there's such a high amount of different courses for the instrument which you can choose from. One of the best online clarinet lessons is discussed below.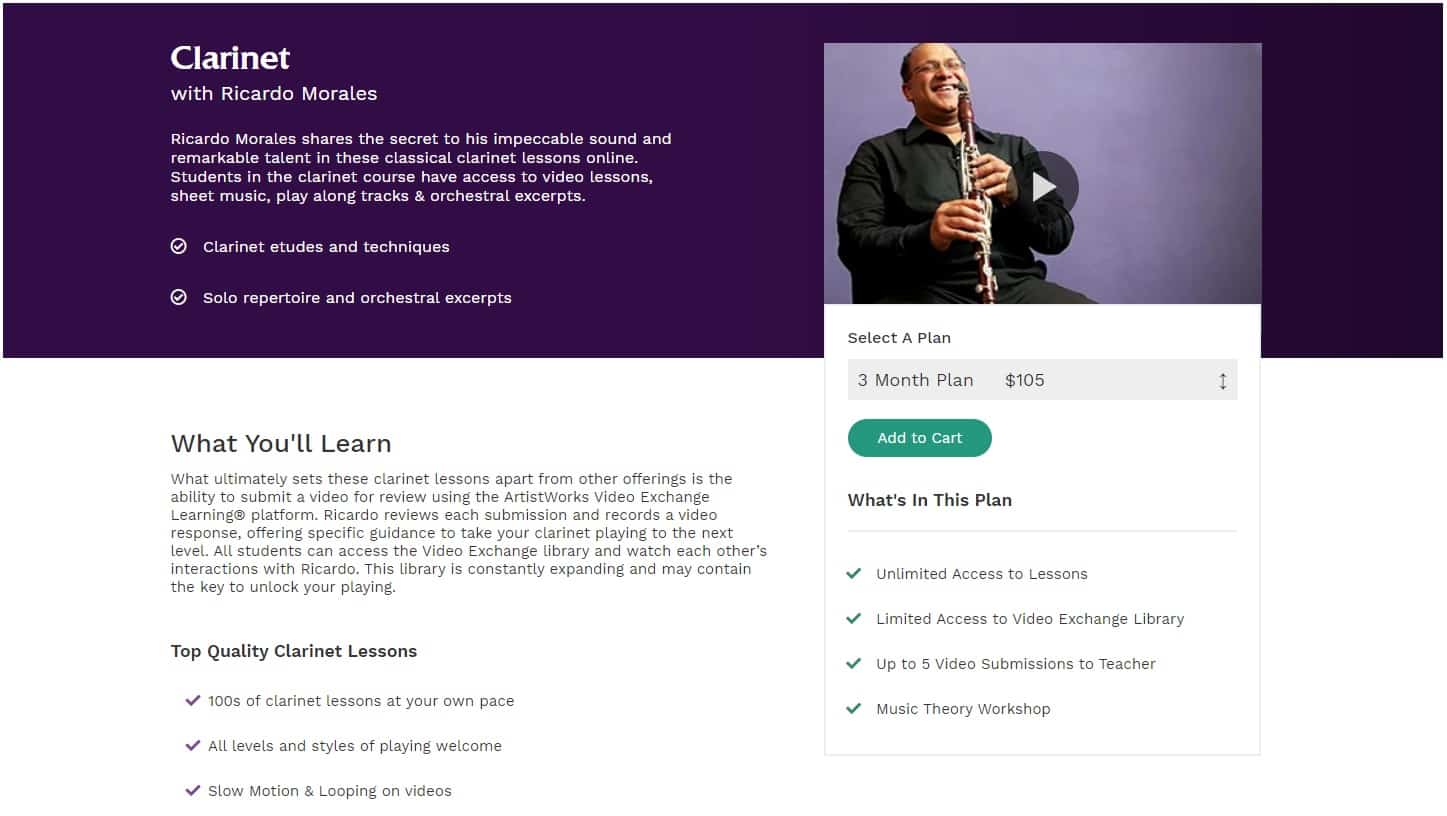 ArtistWorks is an organization that looks to bring top-quality courses to everyone interested in learning how to play specific instruments. There are courses on the site for a majority of the most widely played ones out there, including the clarinet.
These courses on ArtistWorks are usually provided by very popular artists, such as Ricardo Morales who teaches this clarinet lesson on the site.
Clarinetist Ricardo Morales is currently one of the most popular players of the instrument, and he provides great online lessons on ArtistWorks to all those that look to follow in his footsteps.
The artist shares some of the best tricks and tips that he knows for playing the instrument which he himself uses while playing. Whether you're a beginner or an expert, it goes without saying that these tips and tricks, as well as this lesson in general, come in very handy.
2. Self-Teach by Doing Some Research
One of the best ways of learning the clarinet, especially if you're not too comfortable practicing it with other people, is to do your own research in order to teach yourself. This sounds difficult, and it must be said that it is to a certain extent. However, it definitely isn't impossible at all. You'll find that the most difficult part of learning the clarinet on your own is becoming familiar with the instrument and figuring out everything you need to avoid while playing.
Once you've got these things down, you can easily learn all beginner techniques on your own with just a bit more research. The next thing that you need to start learning about is techniques and all the different ways that you can play the clarinet. There are many online guides that discuss this in full detail and other options like these which you can use to gather all the info you require.
From here on, things get surprisingly easier. Once you've locked down the exact techniques you wish to learn and the way that the clarinet itself functions, there isn't much stopping you from teaching yourself to become a decent clarinetist.
Keep in mind that you need to know about all the things that are necessary to avoid too. So, make sure to do some research on all the biggest mistakes beginners are prone to making while self-teaching themselves the clarinet.
3. Digital Clarinet Playing Courses
Everything which was listed in the previous method can also be achieved with the help of digital guides for playing the clarinet. There are many of said digital guides available, and many of these are great to try out.
They're usually just small courses in the form of text, and they include all that you need to know about playing the specific different types of clarinet out there, including the specific techniques associated with them.
If you have a basic understanding of how to maintain and use the clarinet, this method is a great means of learning the instrument without requiring any help from a teacher. There are lots of these digital guides that go into complete detail, defining each and every single important step as much as they can to make it easier for learners such as yourself to get much better at the clarinet.
4. Informational Videos
Informational videos that are available to watch online are another very good option that one can try out if they don't have access to a personal clarinet teacher. These are great for a number of different reasons. One of the main ones is that they're easily accessible for just about anyone in the world, and can be viewed at any time.
This has its own great advantages, one of them being that you can learn the clarinet at a steady speed without having to overwork yourself. Another is that these video lessons provide visual demonstrations of everything that you need to be doing, as well as everything you need to be avoiding.
A visual demo is certainly more helpful for a lot of people, which is exactly the reason why this is such a great alternative for learning the clarinet without the help of a teacher.
The Bottom Line
Clarinets are difficult instruments to master, especially if you aren't learning the instrument with the help of a teacher. But that doesn't mean that there are no great alternatives for you if you don't have the means of studying with a personal tutor.
The methods listed above are all effective in their own way, and each of them has its own great advantages. Many have been able to become great clarinetists with the help of these techniques over the years, and you should be able to do the same!