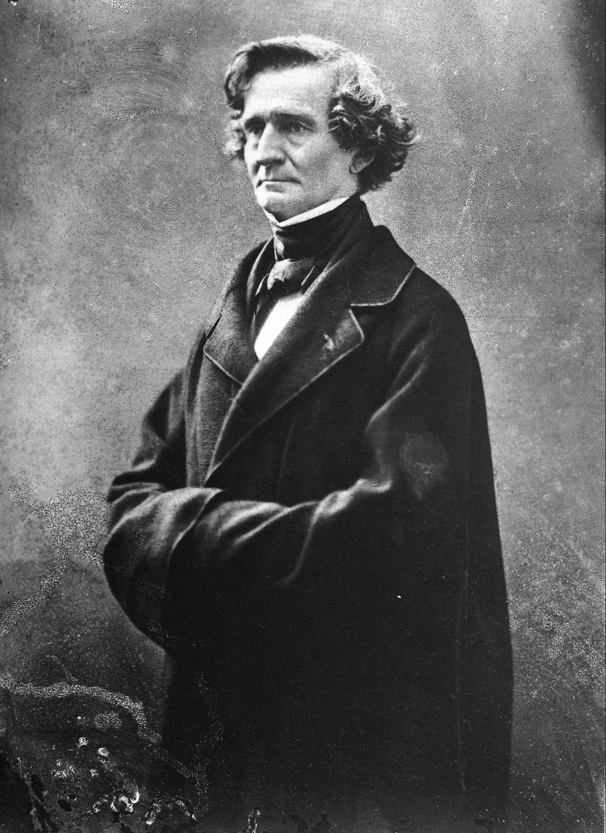 Hector Berlioz (1803 – 1869) was a Romantic composer whose contribution to music is unparalleled.  He is credited with helping to advance romanticism as an ideal in music and he also introduced many exceptional techniques that changed the orchestra. As a result, he occupies a special place in history, which is why is often referred to as one of the greatest romantic composers.
In his day, his musical style and technique were often criticized but it is clear today that he was light-years ahead of his time. His imagination and his genius are what inspired his futuristic operas and symphonies. Although he struggled to receive the recognition that he deserved at home, he was able to find critical acclaim in the countries he toured.
The uniqueness of his works may not have been appreciated back then but his popularity has continued to grow hundreds of years after his death. To fully get a picture of who he was, here are 10 interesting facts about the composer Hector Berlioz:

Feel free to Subscribe to Our YouTube Channel if you like this video!
Facts About Hector Berlioz:
He was greatly inspired by Shakespeare
Berlioz loved to read but he was inspired by the works of Shakespeare and Goethe most of all.  Some of his most popular works feature several characters from Shakespeare's works such as the opera Béatrice et Bénédict, which premiered in German to raging reviews, as well as choral symphony Roméo et Juliette.
He followed his passion for music despite lack of support
Hector did not start taking music lessons until he was 12 years old, which is considered a late start for a musician of his caliber. His father was in charge of his education and he did not support his sudden love for music. Instead, he enrolled Berlioz in medical school in exchange for a career in classical composition.
He was greatly misunderstood
Berlioz was known for being brutally honest and as a result, people tended to stay away from him. He was also often unwilling to compromise, and he was not welcome especially in his hometown. Those who knew him fondly reported that he was a kind man who took his responsibilities to his family and friends seriously. For instance, even after he divorced from his wife Harriet, he continued to support her and take care of her financially despite ascending into a serious alcohol addiction.
He was a well-known critic
Berlioz was also a well-known critic that worked for a leading Paris publication the Journal des Débats. Although being a music critic was often looked down upon by other composers, he seemed to do it successfully. It was his success that allowed him to branch out fully into composing as a means to supplement his income.
He was a famed composer
Although he managed to create several unique compositions in the 1830s, he never seemed to make enough money from his creations, which is why he had to rely on composing to make extra income for survival. Thankfully, he was a respected conductor, a fact that impressed popular violin virtuoso Nicolo Paganini.  Because of Nicolo's support, his career got a boost, which enabled him to tour all over the world.
He advocated for the Octobass
Berlioz was infatuated with a number of strange instruments during his lifetime but one of the strangest was the Octobass. The Octobass is so large that the player has to use a step ladder to play it. Hector was of the opinion that the Octobass should be included as a standard orchestral instrument. Fortunately, musicians at that time were never able to accept the instrument probably because of its ridiculous size.
He fell in love and married an Irish actress
Berlioz met Harriet Smithson, an Irish actress while attending a theater production of an English tour company. Smithson was playing Ophelia and Berlioz was immediately infatuated with her. He flooded her with letters but she did not respond, probably because she could not read or speak French. Berlioz finally met Smithson in person and the two got married in October 1833. They had a child together known as Louis Berlioz.
He almost committed murder
While in Paris when he was still working on fantastique, Berlioz fell in love and got engaged to Camille Moke within six months of meeting. After they met, Berlioz won the Prix de Rome, an international prize that he had always wanted to win. The price required the recipient to live in Italy for an entire year, which forced Berlioz to move. During his stay at Italy, Moke fell in love with another richer man, which enraged Berlioz so much that he set a plan in motion to murder Moke's new lover. Fortunately, he changed his mind before he could commit the unforgivable act.
He wasn't skilled at playing a single instrument
When he was still young, Berlioz learned how to play the guitar and the flute, but he was always an average player. Even though he never really learned how to play an instrument expertly, he still managed to experience success, which was quite rare for composers. Some critics have pointed out that his inability may have made him a better composer because he employed a unique composing perspective that allowed him to stand out.
He used opium
Back then during his lifetime, the use of opium was accepted and was even sometimes encouraged by physicians. Like many men of status, Berlioz used opium, as well as tincture of opium. His opium use was what inspired him to come up with the narrative for Symphonie fantastique, which was based on an artist in love who attempts to poison himself with opium only to suffer from terrible hallucinations.