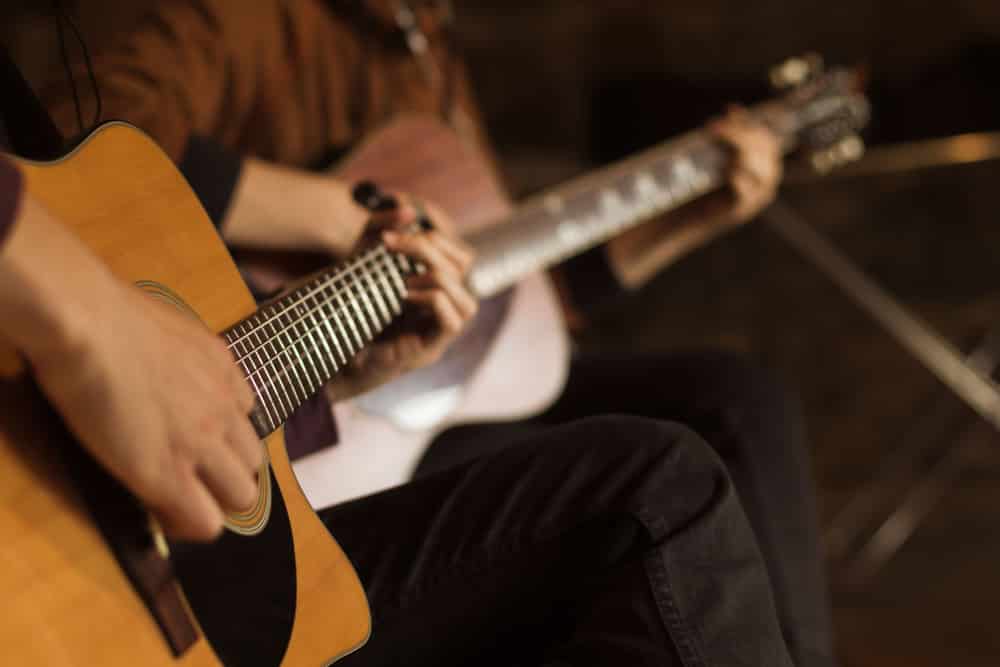 Gibson guitars are some of the best guitars that we can find out there as they are ensuring that you get the right edge of durability, performance, and endurance all in a single place. With all that being said, Gibson guitars are certainly great in looks that make them the first choice to have for anyone looking to step up their guitar game and rock it out there for any sort of performance style that they might be having.
Gibson guitars have been releasing several different models based on the guitar type and specifications and some of these models can also get confusing for you if you are looking forward to choosing the best guitar for yourself. J15 and J45 are two such guitars from Gibson that look quite identical and it would be hard for you to tell them apart just by looking at these guitars.
However, they can make the playing experience bliss for you and are definitely worth the consideration. Yet, you will need to make the call as to which of these guitars you would like to have for your playing experience. A few key features and differences between them both that you must know about are:
Gibson J15 vs J45 Guitar
Gibson J15 Guitar
Gibson J15 has been discontinued and is no longer in production. You cannot order it either if you would want to have a customized guitar. However, it is one of the marvels in the history of acoustic guitars as they are a perfect balance of performance and looks that make them the right value for the bucks that you might end up spending on these guitars.
They are essentially made out of wood and are some of the most authentic guitar types that you can probably get your hands on out there in the market. That would make these Gibson Guitars the perfect choice to have for all sorts of playing needs that you might have. No matter what your playing style or Genre is, Gibson J15 would serve you the best and will be enhancing the playing experience for you.
The main difference between J15 and J45 is wood. J15 is made of a unique combination with a Walnut body and fretboard and a maple neck. The combination doesn't only add a great bit of strength to the guitar and make it durable, lightweight, and more reliable but is also the perfect thing for creating the right tunes from the guitar as you will be enjoying a perfect overall experience with it.
In addition to all that, walnut makes it lightweight to be carried around at all places and you will be having the most comfortable posture with your guitar as well that is going to help you out perfectly with making it work for long performances as well.
Gibson J45 Guitar
Gibson J45 is another guitar from the Gibson acoustic line that you should be considering if you are looking to get yourself some acoustic guitar that you can rely on for all the different sorts of performances you might have planned.
The wood is different than the Gibson J15 on this one and it has a Mahogany body and neck with a rosewood fretboard and bridge that would add a ton of value to the overall looks and aesthetics for you on this particular guitar. Gibson J45 certainly looks great, but it did not manage to gain popularity among guitarists and artists.
It was not able to meet the expectations for those who needed to play rich and warmer tones on their guitars. That is why, if you are looking for a shortboard and getting those richer tones from your guitar, then you should be going with the J15 as walnut wood is the perfect choice for you to meet all the requirements.
While Gibson J45 is a bit on the lesser expensive side, it can also be the choice for you if you are on a budget and you want to make the most out of your experience by getting your hands on something that would get the job is done for you and you can have a guitar without having to break your bank or putting too much financial strain.