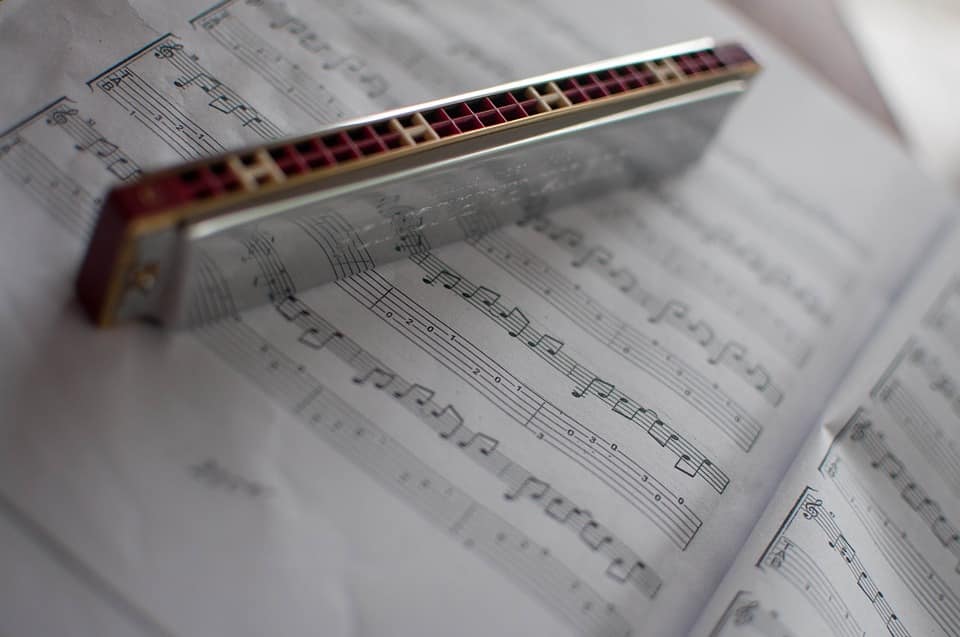 In terms of playability and adaptability, not many instruments as quite as diverse as the harmonica. Not many wind instruments have the harmonica beat when it comes to its broad display of tones. This versatility is reflected in various music genres and world-famous harmonicists have had a huge part to play in the evolution of the instrument.
Famous harmonicists are as varied as the categories that incorporate the harmonica. Although small, skilled harmonicists have the capacity to control the mighty mouth harp to make it produce beautiful sounds akin to the human voice. Harmonicists can be found performing in many genres of music including the predictable blues, rock, and country to the most surprising territories of jazz and classical music. Here are the 10 most famous harmonicists :
10 Famous Harmonica Players You Should Know
Magic Dick
Magic Dick also goes by the name of Dick Salwitz. He is one of the most recognizable international harmonicists and by far one of the most successful in these modern times. Known for his huge 80s hit Centerfold and Whammer Jammer, Magic Dick achieved success from early on. Magic Dick learned how to play the harmonica at only 9 years old and he has maintained the interest throughout his illustrious career. Primarily known for performing using the J. Geils Band, Magic Dick still tours today to sold-out audiences. He also plays the saxophone and the trumpet.
Mickey Raphael
Mickey Raphael is an American harmonicist that is best known for playing the harmonica. Although he has managed to consolidate his own reputation as a skilled player, Mickey is probably most recognized thanks to his long collaboration with Willie Nelson. Mickey has played the role of Willie Nelson's harmonica player for almost 30 years and his intelligent technique and exceptional playing style that has become the cornerstone of Willie's sound. This and his passion has earned him fans and adoration from all over the world.
Greg Zlap
Greg Zlap was born in the 7os in Poland, but he started playing the harmonica when he and his family moved to France during the 80s. Szlapzynski or Zlap as he is known in the musical circles is an impressive player that is comfortable playing the harmonica in almost all imaginable genres. He has a one of a kind playing style that is both eclectic and contemporary, as well as deeply rooted in blues music. He is one of the most popular harmonicists in France and Europe.
Jason Ricci
Jason Ricci is a famous American harmonica player that has attracted fame and attention owing to his energetic playing style that has profound roots in the blues. Highly regarded as one of the best harmonicists and blues players of his generation, Jason Ricci is extremely creative and modern. At only 44 years old, he is one of the few famous harmonica players still in the scene that are helping to advance the growth and progression of the instrument.
James Cotton
James Cotton is one of the most famous harmonicists that ever lived. The Blues harmonica genius became increasingly popular during the 80s thanks to a series of albums that he released under Alligator Records. A pioneering harmonica player, James Cotton also worked with Muddy Waters, as well as Howlin' Wolf, thereby helping to popularize the instrument during his heydays. On the harmonica, his playing style was smooth but it would capture you in the most enthralling ways. Today, professional and novice players look up to him and still borrow from his outstanding skills and musical contribution.
Little Walter
Little Walter is one of the best-known jazz and blues legends and harmonica players of all time. When professional players are asked to list their favorite harmonica player, you are more than likely to have Little Walter mentioned several times. Long after he was laid to rest, musicians today still try to emulate his style and very few have managed to replicate it. Although he passed away at a tender age (37 years old), his memory lives on forever and so does his music.
https://www.youtube.com/watch?v=6dlZM_zJzh0
Toots Thielemans
Toots Thielemans is one of the best jazz harmonica players that ever lived. This Belgian-American harmonicist is mainly remembered for playing the chromatic harmonica as well as performing side by side with the Benny Goodman band. Like Little Walter, Toots is a name that needs no introduction in the jazz circles. Originally influenced by his first hero Django Reinhardt, Toot's excellence at the harmonica played an instrumental role in keeping the instrument alive. Toots first introduced his great style in 1961 when he released Bluesette, which became an international hit and his signature.
Jerry Adler
Jerry Adler was frequently referred to as many as the world's youngest virtuoso of the harmonica. He managed to stay in business for more than 65 years during which he interacted with thousands of composers and singers that adored him for his musical skill and charm.
Sonny Boy Williamson II
Sonny Boy Williamson II also known as Aleck Miller was a well-known American harmonica player that specialized in the blues. He was one of the very first influential blues harmonicist to record professionally during the 50s and 60s. His most popular hits include 'Sugar Mama Blues, Keep it to Yourself and Bring it on Home.
https://youtu.be/GtRxJDb3vlw?t=44
Howard Levy
Howard Levy's style can only be described as refreshing. He is mainly known for his fusion style that combines blues, funk, folk. Latin, Classic Rock, country, Latin funk, jazz fusion and world music. As such, he is an all-around harmonica player whose sound is unlike any other player's.