Chi-chi Nwanoku, a double bassist and founder of an orchestra for black and ethnic minority musicians, recently called for blind auditions at British orchestras to increase diversity.
Statistics from King's College in London indicate that less than 2 percent of musicians in British orchestras come from an ethnic minority, even though they make up 6 percent of music school graduates.
Nwanoku set up an orchestra called Chineke!, aimed at allowing black and ethnic minority musicians to perform at the highest level. She also runs an organisation under the same name that helps increase opportunities for prospective musicians.
Citing success in the US with blind auditions, Nwanoku told the Evening Standard, "Any member of our orchestra could be in one of the leading orchestras and we have to ask why that hasn't happened. We need to have black musicians at the top to inspire young people into classical music as well. It doesn't just have to be hip-hop, grime and reggae we are famous for."
But do blind auditions work? The League of American Orchestras reported in 2015 that just over 4 percent of orchestra musicians were African American or Latino. Responses from musicians have been mixed on whether holding blind auditions is enough to change this, given that the pool of musicians who can attend auditions may itself lack diversity. An interesting discussion last year on the Conducting Business podcast raised broader issues of the availability of music education, the diversity of orchestra decision-making bodies including boards and the range of repertoire performed in the concert hall.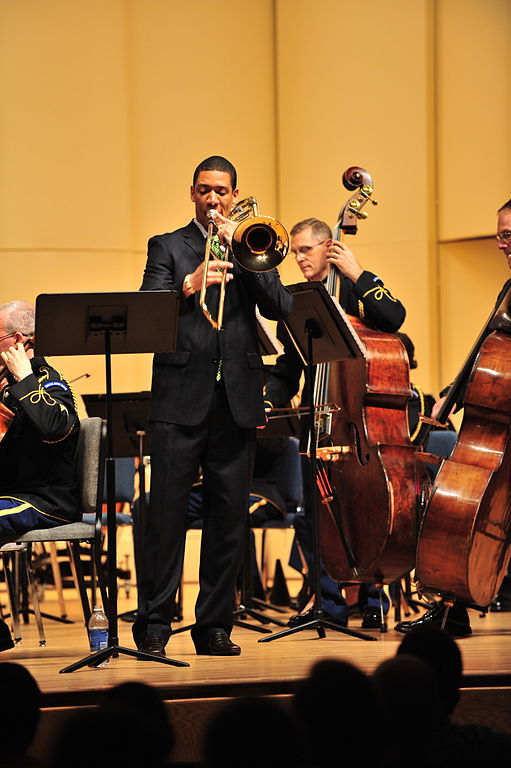 Weston Sprott, a trombonist with the Metropolitan Opera Orchestra, noted on the podcast that although he secured his position thanks to a blind audition, the underrepresentation of ethnic minorities in ensembles largely corresponded to a similarly low level of attendance at music conservatories. This points to the need for music education to be made more accessible, which he said was not only a racial problem but one of social class.
What do you think? We would be interested to hear your thoughts  on Facebook.